Welcome Miss Van Der Bier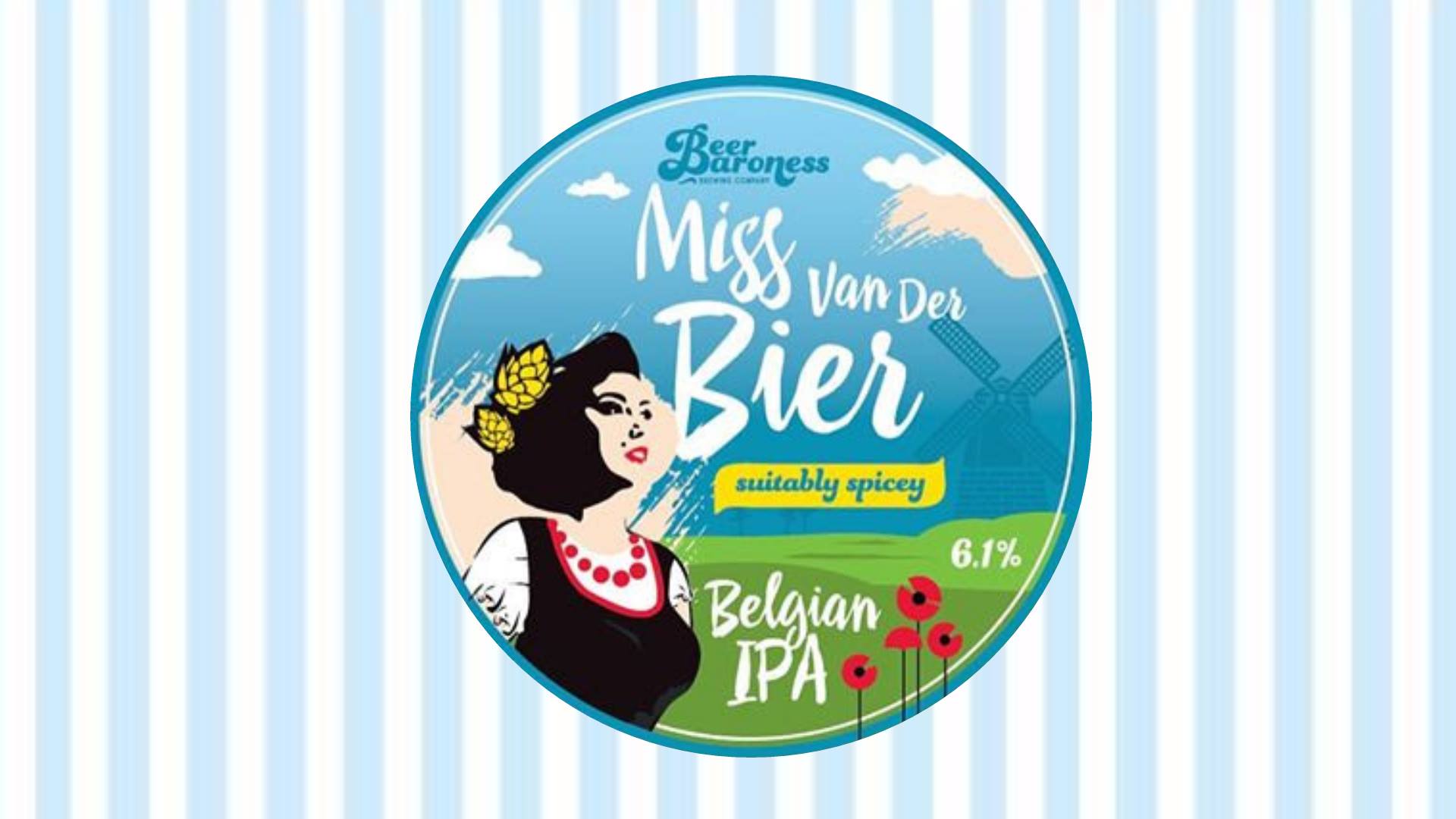 Beer Baroness' latest release is a style we don't see much of these days: Belgian IPA.
Ava's interpretation of the style
"Miss Van Der Bier"
is full of US grown
El Dorado
,
Chinook
and
Simcoe
hops with a bit of kiwi
Rakau
.
The Belgian aspect comes in with Carabelge® and Special W® for that real raisiny/candy sweetness.
A clever combination of ESB and Saison yeasts were used to impart a Belgian yeast character, while still drying out the beer nicely.
We're tapping Miss Van der Bier at 5pm this Tuesday.
The Glamour of the BGONZAs

Last weekend the annual
Brewers Guild Of New Zealand Awards
(BGONZAs)
were judged
down in Christchurch.
The BGONZAs are the most respected commercial beer competition in NZ, and the results of last week's judging are due to be announced at a swanky awards dinner this Saturday.
Sadly for us Wellingtonian beer fans the BGONZAs are being held in Auckland again this year, but that doesn't mean we have to miss out on the fun, excitement and dressing up.
The Brewers Guild are kindly live streaming the BGoNZAs, so this Saturday
we'll be showing them live
with sound in the red room.
You'll be among the first to find out who get the golds, who gets the trophies, who is named NZ's best beer writer and who is crowned this year's champion brewer.
There's a 6pm start time on the Brewers Guild event, which means the awards will probably start
around 7pm
. But get in early to stake out a seat, last year the room was packed.
Don't forget, just like the real BGoNZA's;
formal dress is encouraged!
8 Wired Sour & Wild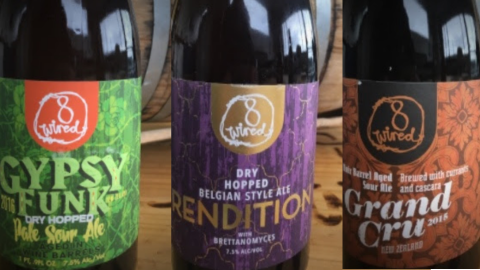 While you're watching the BGONZAs we'll also be serving up flights of 8 Wired's three new (mostly) sour beers - which are sure to feature in this year's awards.
8 Wired dropped three exciting new beers onto the market late last month, a hoppy barrel aged sour;
Gypsy Funk
, a barrel aged sour strong ale;
Grand Cru 2015
and a bretted Belgian ale in the style of Orval;
Rendition.
These three arrived in our fridges this week, so we thought we'd put on a tasting flight of all of them so you can get to know the new 8 Wired crew.
These beers go for $28-$40 over the bar, but this Saturday were doing a 100ml TeKu pour of each for $15 to help you decide which ones to add to your cellar.
Here's what the brewery has to say about them:
Gypsy Funk Dry Hopped Barrel Aged Pale Sour Ale
"This is an intensely sour brew. Aged in wine barrels for up to 2 years, then heavily dry hopped with the unique flavours of all NZ hops.
This is a very complex and super sour brew that was a massive hit for us at GABS Auckland. Many "wow's" and good amount of expletives were shared over its super sourness and heady, oily resin and heavy funk characteristics. A must try for the sour lover! "
Rendition Dry Hopped Belgian Style Ale
"This is our rendition of an age old monastery beer done the "8 Wired way". Brewed and dry hopped with NZ grown Styrian Golding hops, fermented with a Belgian yeast and refermented with brettanomyces. This brew will bottle condition and will develop aromas of hay with fruity and floral notes. Flavour will become full of funky fermentation characters, raisin and fig notes, and a bitter finish."
Grand Cru 2015 Pinot Noir Barrel Aged Sour Ale
"This heady brew is aged with currants and cascara coffee cherries with brettanomyces and pediococcus in pinot noir barrels. This brew was then added to a red wine foedre for further ageing. The effects are remarkable, leading to red wine heavy flavours of stone fruit, leather and our trademark sour hit. This brew will bottle condition with the flavours and aromas developing further over time."
We're serving flights
from midday this Saturday
, don't miss out on this great opportunity.
Back to the Main Event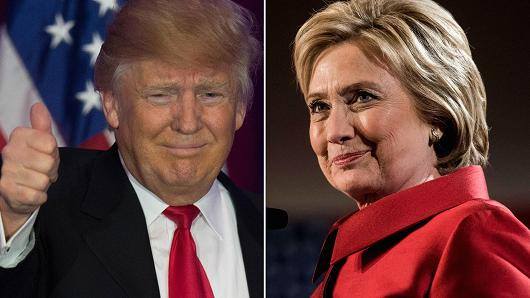 As predicted, the vice presidential debate was a bit of a snooze fest.
However we're back to the main stage
2pm this Monday,
with the second presidential debate.
This is the "town hall" debate, meaning the candidates will be asked questions by citizens directly, the other half will be posed by the moderator based on topics of broad public interest as reflected in social media and other sources.
We're streaming the debate live from 2pm Monday
, and to add another dimension to the debate we'll replace the small digital menu with
politifact's
live fact checking.
Weekly PBE Digest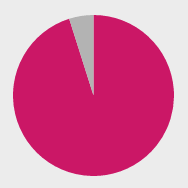 Before we get into this week's PBE beer announcements, a quick heads up. The pie graph on the right shows ticket sales for the Saturday session of PBE. Pink is the 'sold' portion.
If you're wanting to come along on Saturday,
book now or miss out
. This session will likely sell out in the next day or two!
Now, on to the beers...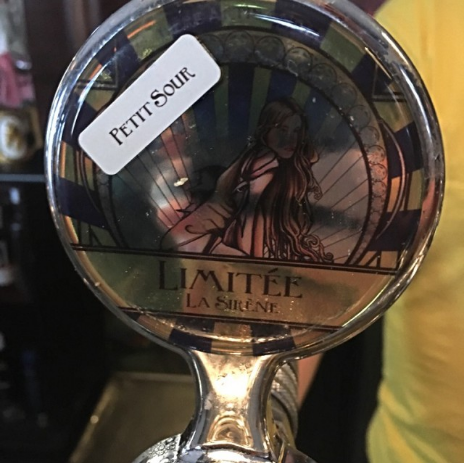 First up
from Australia,
La Sirène Brewing
is bringing two of their finest to
PBE16
.
Number one is their 4.8%

Limitée

Petit Sour,

a naturally soured Farmhouse Ale.
"Our Petit Sour is a wonderfully fresh Farmhouse Ale that has been soured naturally with our indigenous souring bacteria within the brewery's walls. Built on a Pilsner base malt, the Petit Sour has fresh Australian hop aromatics coupled with the dry and tangy texture to come together in a refreshing way. Can you stop at 1.."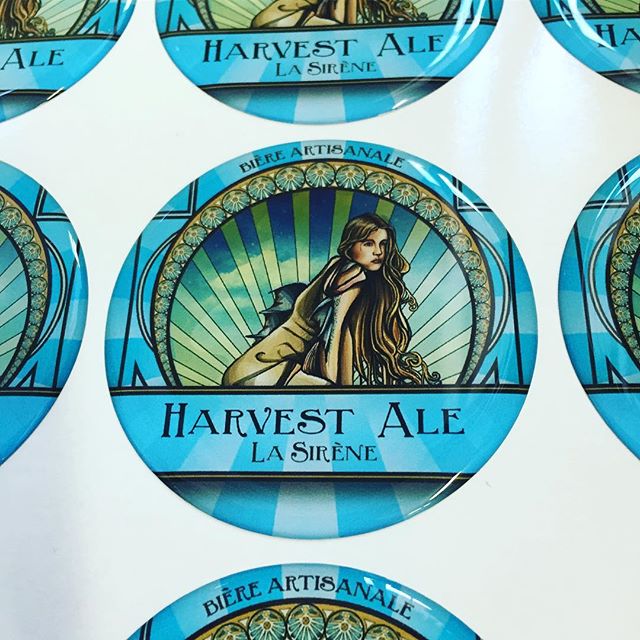 Number two from La Sirène is
Harvest Ale:
"La Sirène Harvest Ale represents our most local of beers using locally sourced pale malts & fruity hops all brewed with funky Brettanomyces.
A truly hop-forward beer, our Harvest Ale is refreshingly pungent has strong resinous characters with mid palate farmhouse funk & is reminiscent of a blue cheese washed with lemon rind.... Yum!"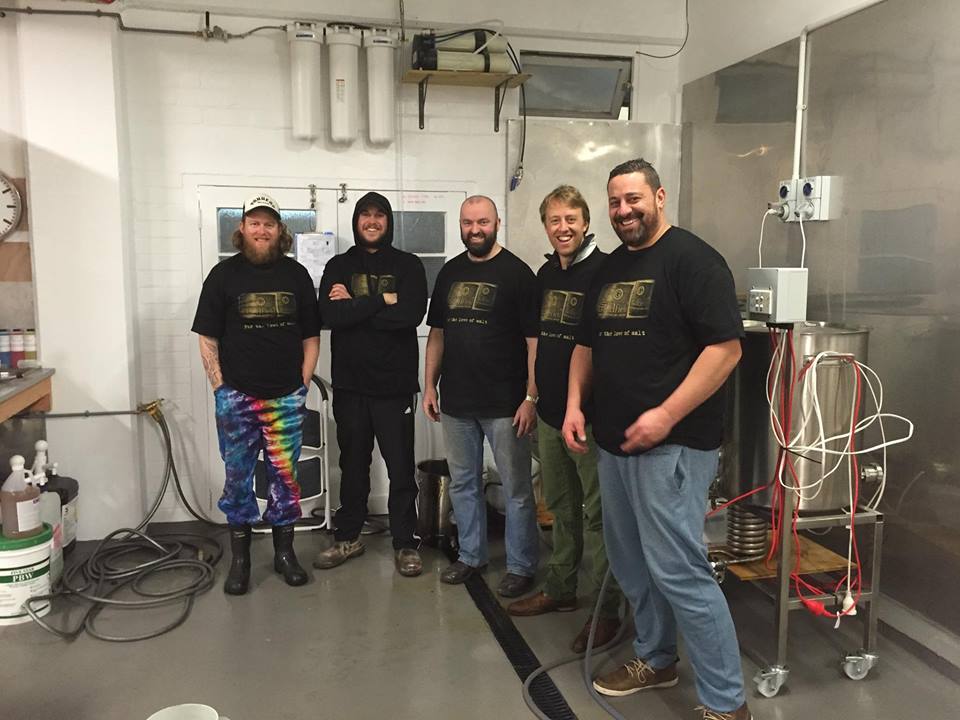 The Beast
is a monster of a beer.
A collaboration between
Kerry Gray
(Choice Bros),
Brayden Rawlinson
(9 Barnyard Owls),
Karl Hayes
(Te Aro Brewing),
Frans Filius
(Grutte Pier Brouwerij, NL) and "
Big Dan Churbro
", who got together at Te Aro Brewing to put down a
Belgian Quad
called "Beast."
Beer Without Borders sent down a field team to observe the brew and found out a bit about it...It's a "Belgian Quad with a cocktail of Belgian yeast varieties and a large proportion of Belgian Candy and Gladfield Dark Crystal malt, more of a liqueur than a beer."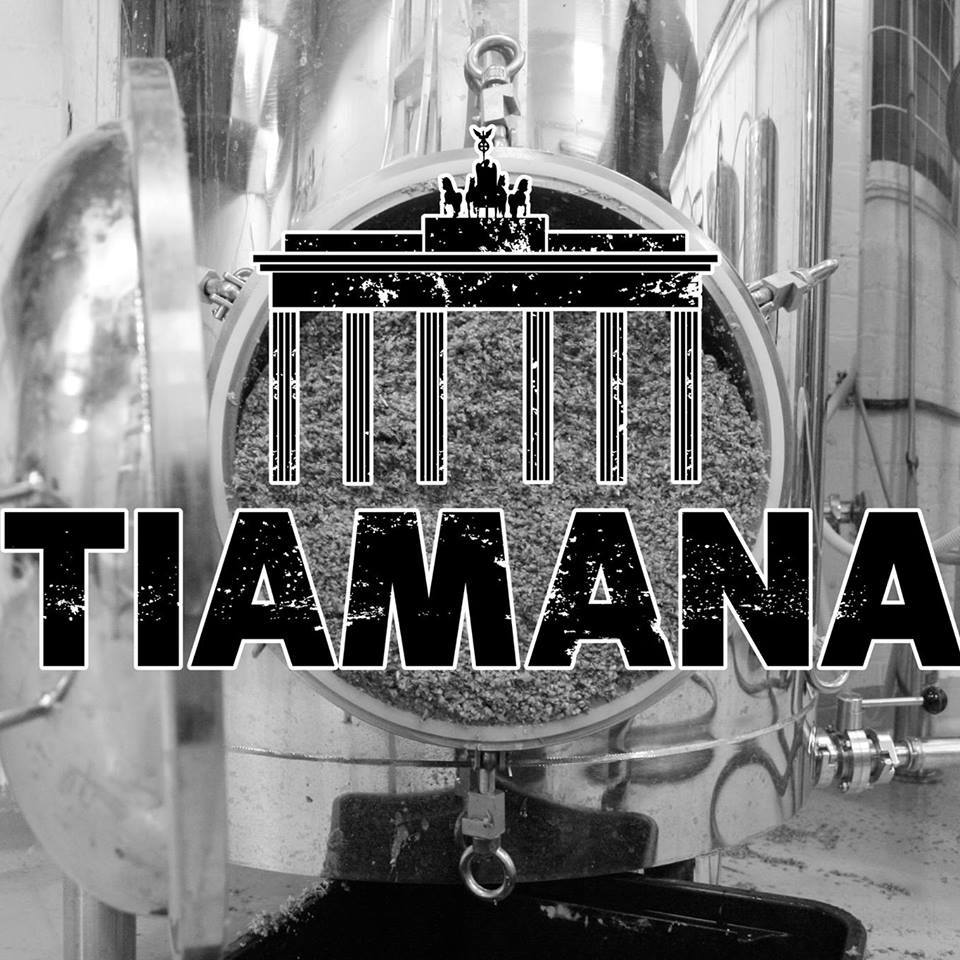 This year
Tiamana
is showcasing Blushing Bride.
A
Raspberry Gose
specially brewed for Pomeroy's Old Brewery Inns 50th Birthday and also friends of PBE Narelle & Hadyns wedding.
This gose is tart, dry, raspberrry, and sour.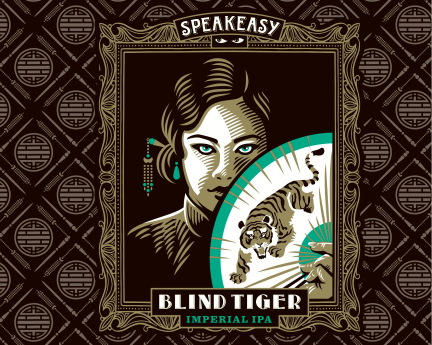 Speakeasy Ales & Lagers's
Blind Tiger IIPA
described best by the guys who make it:
"Easily the hoppiest beer we've ever brewed, Blind Tiger Imperial IPA has a massively aromatic blend of hops that deliver resinous citrus fruit flavors, with the bitterness cranked well over 100 IBUs. With an absurd addition of over 10 pounds of hops per barrel—including Citra, Chinook, Simcoe, and Centennial—and clocking in at over 9% ABV, Blind Tiger explodes with flavors of freshly cut melon, citrus peel, and ripe passionfruit. We encourage you to grab this beer while its fresh."
Stone Brewing
will be bringing their
6th Anniversary Porter
to PBE16!
"An intensified version of Stone Smoked Porter. We cranked up the malts and hops a notch or three and conditioned it on French and American oak, which accentuated our porter's distinctive smokiness and amplified its chocolate and roast coffee flavors while also adding subtle notes of toffee, cherries, dried berries and vanilla.
e're proud to give those who missed out—as well as those who didn't—a fresh shot at experiencing this smoky, dark-as-night wonder."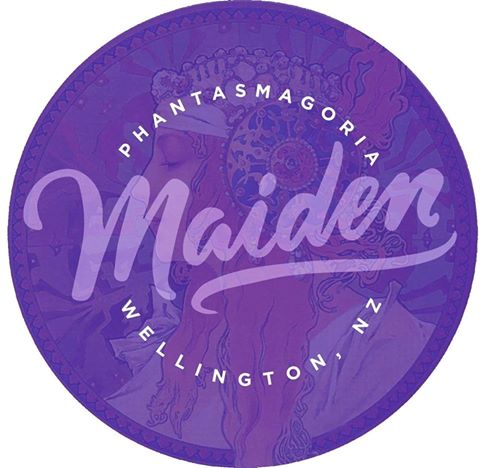 Phantasmagoria
is the new experimental offering from
Maiden Brewing Company
a 7.5% Brettanomyces IPA
Gently bittered and smooth in body this beer has been brewed with dried tropical flowers from Asia and combined with German, New Zealand and US hops bringing this Phantasmagoria of flavours together and fermenting it entirely with Brettanomyces.
Dank. Wild. Fruity.
Follow the daily announcements over on the PBE page, or wait 'till next week's summary.
PBE is just two weeks away, so don't forget to get your tickets here before it's too late.