Ramen Shop Returns
This Saturday we host our warm up to Pacific Beer Expo:
PreBE.
We're bringing in extra taps to host
six different Almanac Hoppy Sours
plus
Ramen Shop popping up for lunch from midday!
We were just given the menu, and our mouths have been watering since: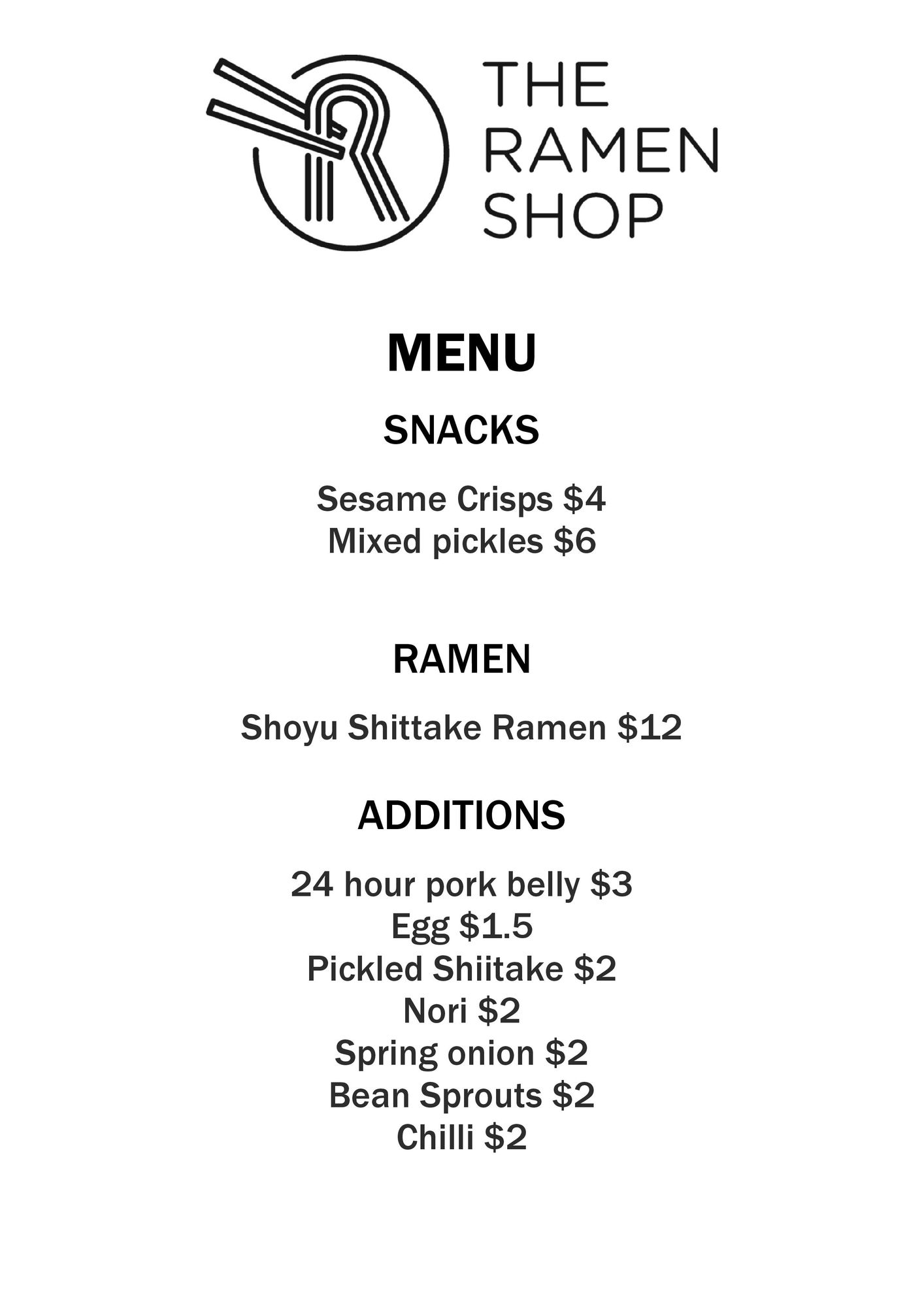 Ramen excitement aside. The reason for the season is to feature the huge amount of Almanac Hoppy Sours we received kegs of in the most recent shipment. We'll have
six on tap
in the following varieties, which you'll be able to grab a
150ml TeKu flight of for $35
: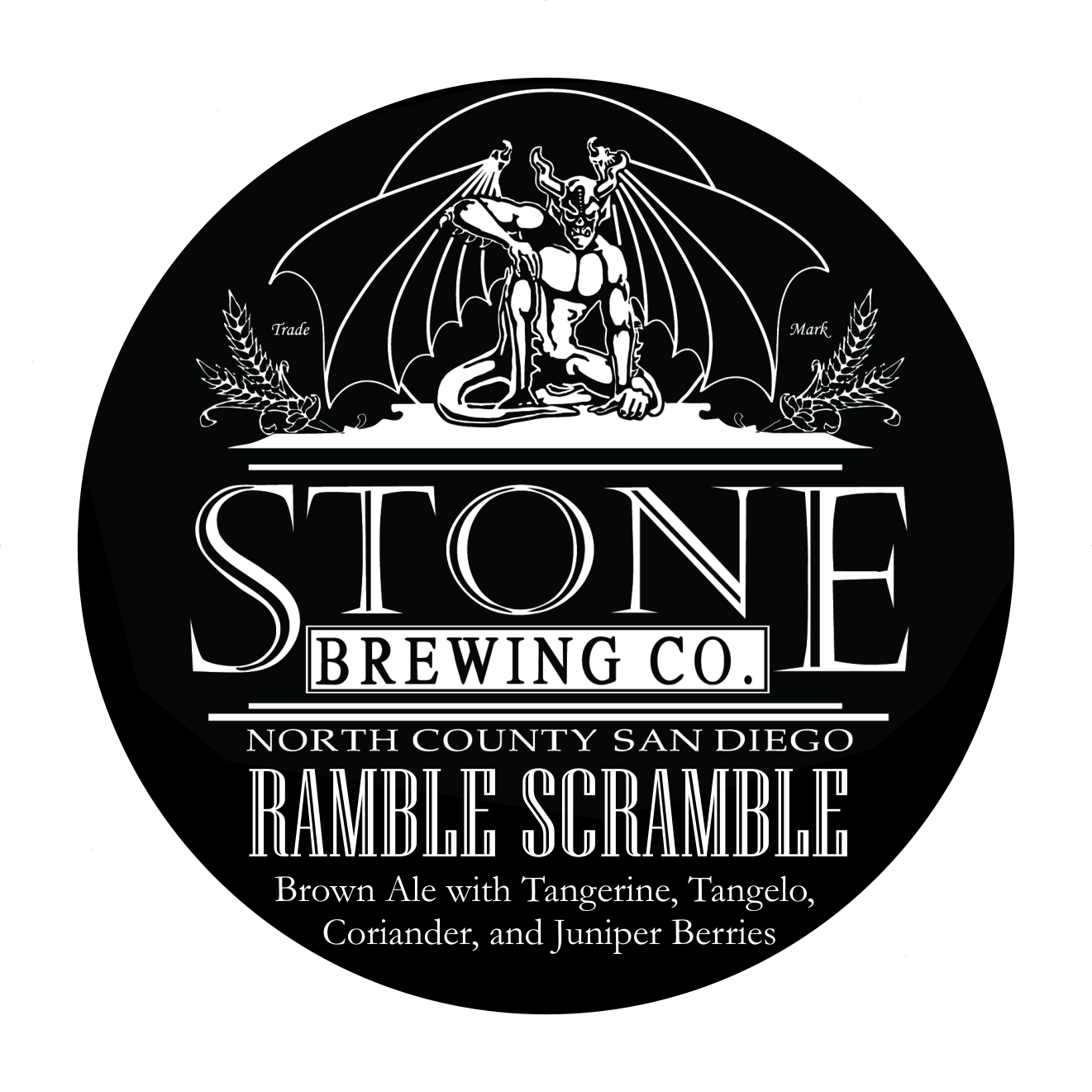 PBE isn't just about sour beers, it's about interesting beers from all around the pacific rim. So we're also tapping a exciting beer from California for PreBE:
Stone Brewing Ramble Scramble Brown Ale.
Brewed at Stone's Liberty Station brewpub, Ramble Scramble also features
malted millet, tangerine, tangelo, coriander and juniper berries.
We've just got the one keg of each beer, and The Ramen Shop sold out quickly last time we hosted them - good reasons to get down and have a sour, noodley lunch this Saturday!
NOMAD Travels to Wellington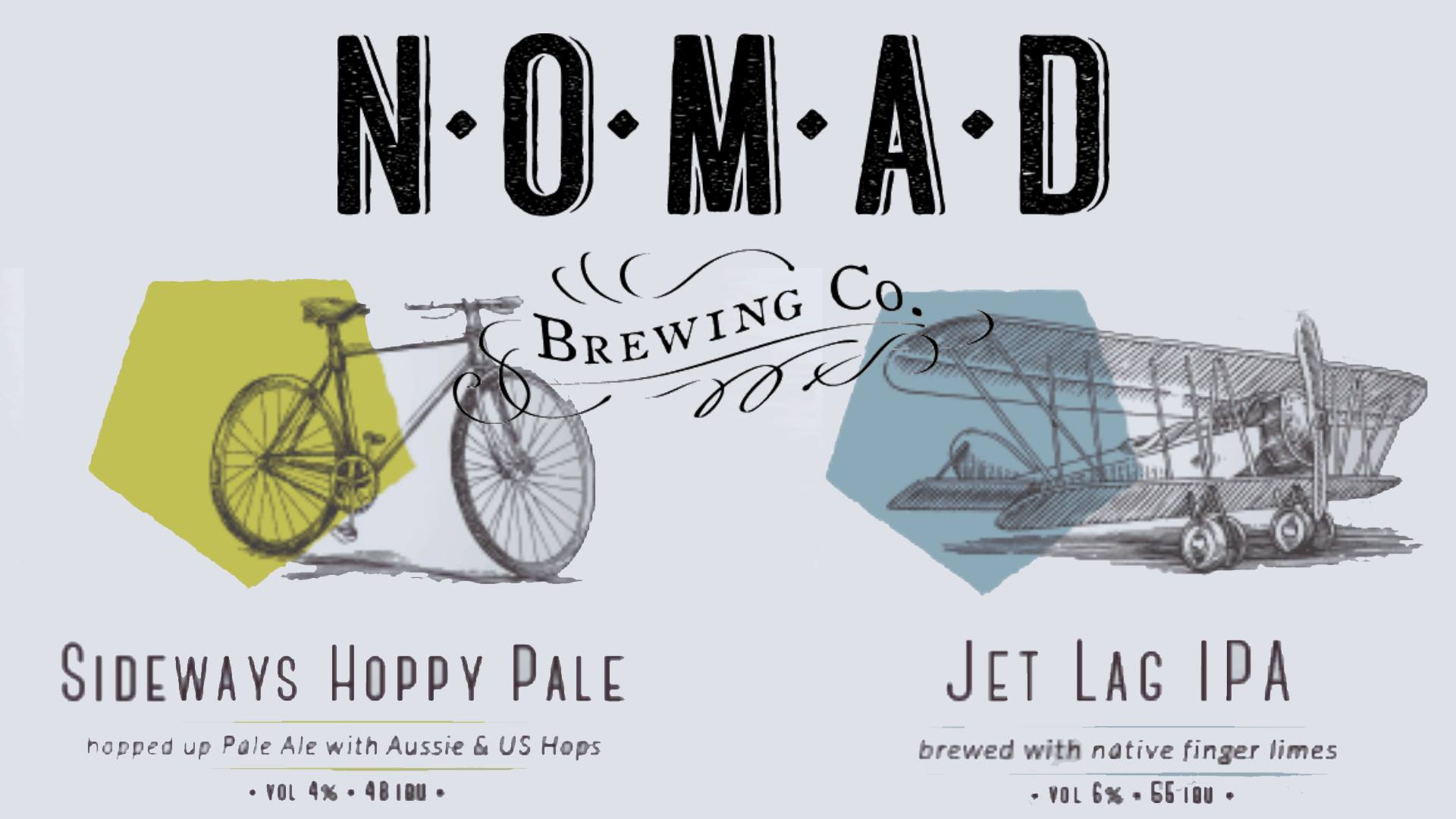 With PBE just one week away, beers are arriving at the BwB coolstore, including the shipment from Aussie.
We took advantage of the incoming shipment to get a few extra kegs from our friends at
NOMAD
thrown on the pallets.
NOMAD was started in Brookvale, NSW by the people behind Italy's Birra del Borgo.
Thankfully NOMAD are still separate from Birra del Borgo, meaning their recent acquisition by AB InBev did not affect NOMAD.
NOMAD make some incredibly interesting and consistent beers like salt & pepper gose, shiraz sour ale and smoked saison. They also nail the more standard styles in thier year-round core range, two of which we're featuring on tap this coming Tuesday:
Sideways Hoppy Pale & Jet Lag IPA.
Nomad says Sideways is: "Our ultimate session Pale Ale. Bursting with the scent of
Aussie and American hops
. Brewed to show that low ABV doesn't mean low flavour. This beer has a clean citrus hit with a lingering hop bitter finish. Hot damn."
Along with the obligatory load of hops, Jet Lag IPA also includes a unique local ingredient:
"Australia's own native
finger lime IPA
, Jet Lag is brewed with a combination of pale and caramel malts plus tonnes of American and Aussie hops, including new super hop Victoria's Secret. When combined with our aforementioned favourite Aussie ingredient you get a beautifully rich copper pour, a biscuity malt slurp and a fantastic citrusy zing."
Come on down
this Tuesday at 5pm
to try 'em both!
Happy Birthday Darren Watson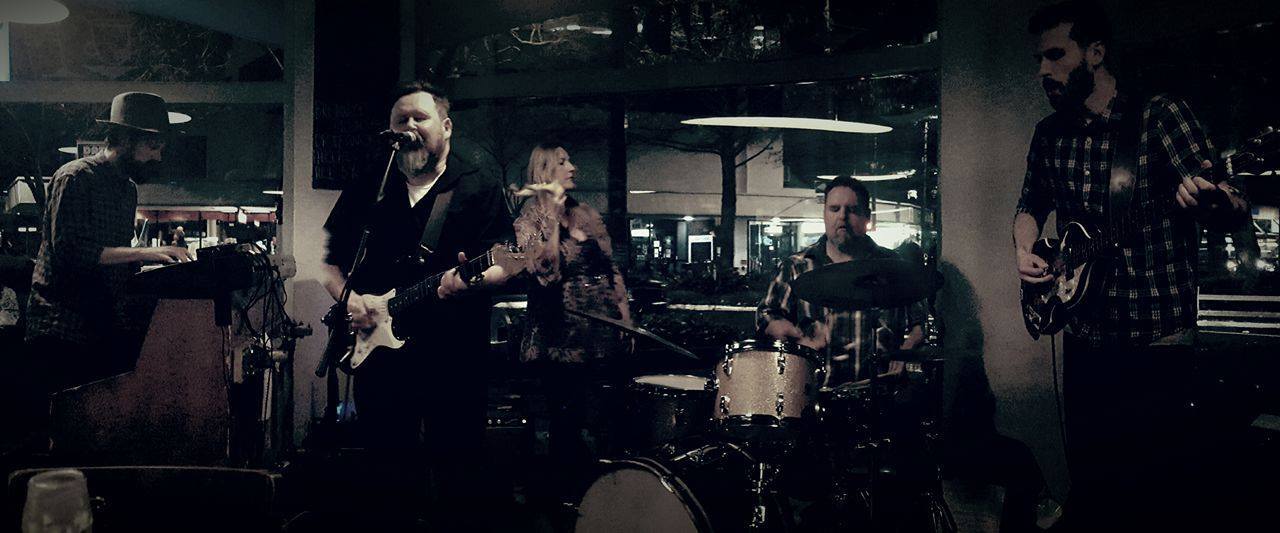 Local blues legend
Darren Watson
is back in the HZ lounge this Saturday - it also happens to be his
50th birthday!
We're stoked to celebrate with Darren and his band, who kick off at
9.30pm Saturday.
So come down and raise a glass while he does what he does best with his amazing new band.
Rick Cranson - Drums
Dayle Jellyman - Piano/Organ
Steve Moodie - Double Bass, Bass Guitar
The Grand Finale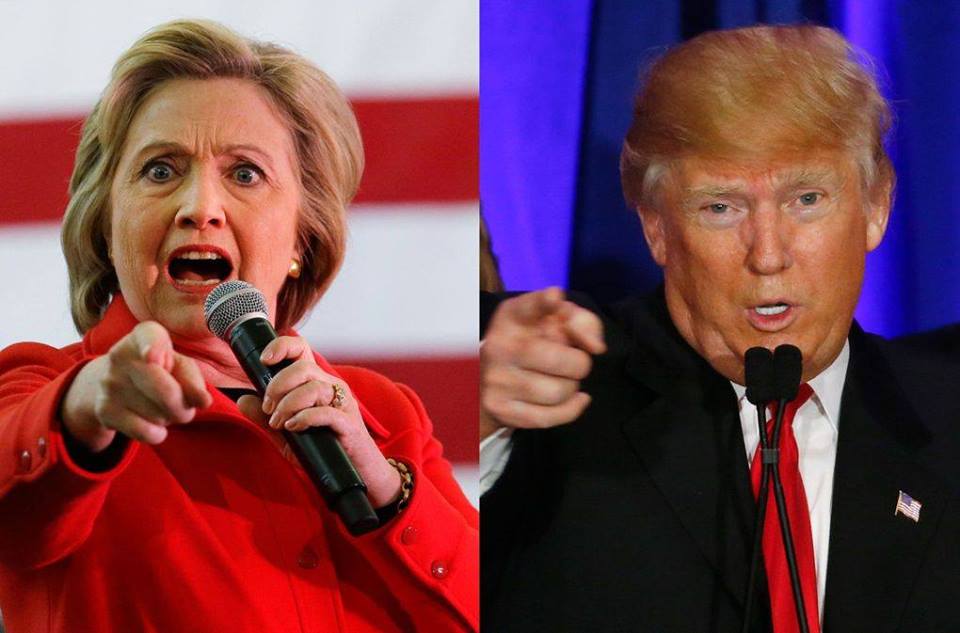 The third and final Presidential debate happens
2pm
next Thursday.
After the (slightly) more civilised town hall debate we're back to a standard debate style, so the sparks are sure to fly.
Monday's debate seemed to suffer from Monday-itis with around ten attendees watching, but that didn't stop
RNZ coming down to do a story
!
Remember, the election itself is on Wednesday November 9th NZ time and we'll be showing coverage all day. This Sunday we'll also be making two very special staffie brews for the occasion at Wild & Woolly…
Dinè With La Sirène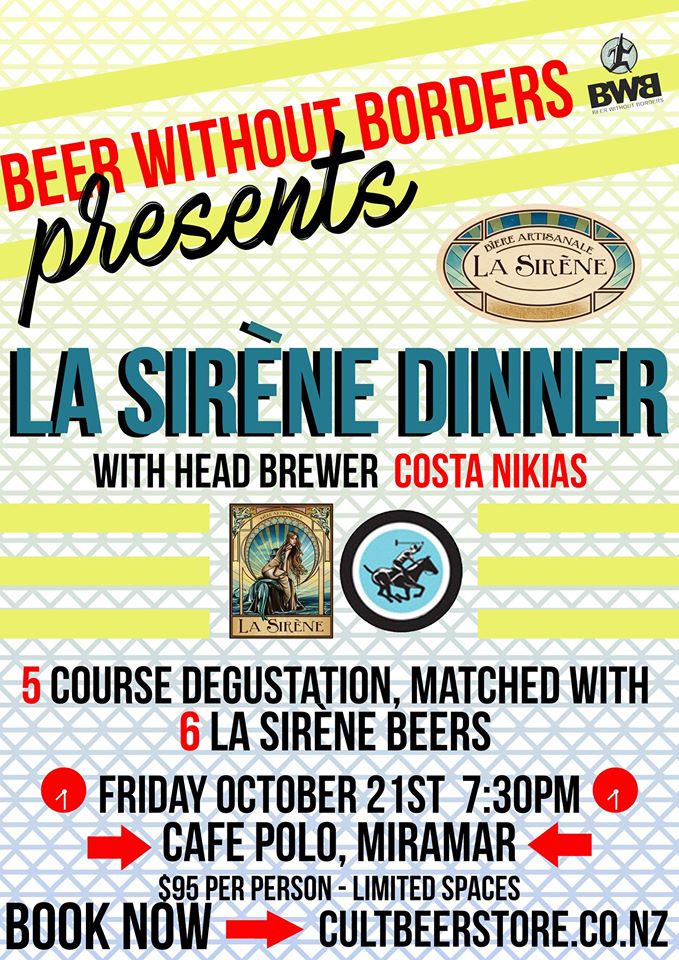 We met La Sirène head brewer Costa Nikias via Skype during our last La Sirène tasting - and now we get to meet him face-to-face.
Costa is coming over next weekend to attend PBE, and while he's here BwB has organised a beer degustation at
Cafe Polo
in Miramar:
"This one-off event will feature 6 beers from La Sirène, 5 of which will be paired with food and one of which will be served on its own.
Fewer than 20 tickets will be available for this event, guaranteeing an intimate setting where you can interrogate Costa and make him reveal his top-secret brewing techniques, or where you can just enjoy some beer and food with him and your friends."
Book now over on cultbeerstore.co.nz!
Weekly PBE Digest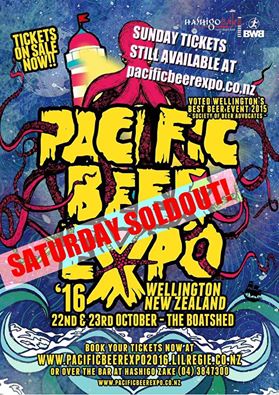 As predicted last week,
the Saturday session of PBE 2016 has now sold out.
There are still tickets available for the Sunday session, sales of which are now accelerating due to it being the only session left!
Just in case you needed any more convincing of the excellent value and variety of PBE, here are this week's beer announcements.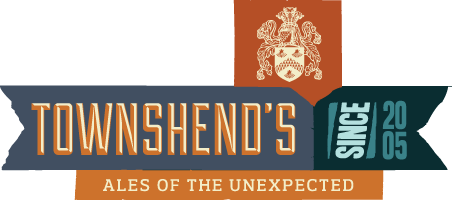 Martin from Townshend Brewery is brewing an
East Coast IPA
for PBE16.
Shadow of a Man
is brewed with Pacific Jade for bittering, loads of Amarillo, Citra, and Mosaic and is the most hops he's ever used in a beer.
Served on handpull to bring this cloudy beer to life.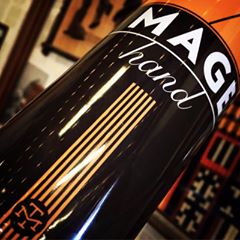 Speaking of East Coast IPA, here's one from the West Coast:
Modern Times Beer Mage Hand IPA.
"It's the latest in our series of hazy, enormously flavorful juice bombs. We stuffed this miracle elixir with
Chinook, Simcoe, Mosaic
, and
Equinox
hops for an explosion of juice and haze. This miracle of dankness is about to storm your face-gates and occupy your flavor palace. You don't even know.
Tropical dankness
that is likely to elicit spontaneous high-fiving upon contact with the palate. It's pure liquid victory that caresses your palate with the confident sensitivity of an old, familiar lover."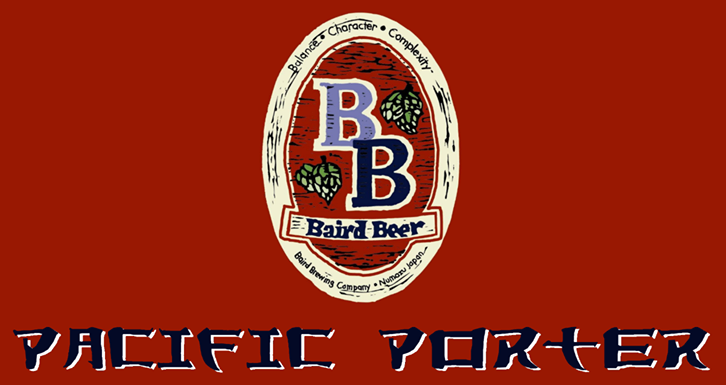 From Japan we have
Baird Pacific Porter
, here's what Brewer Bryan Baird says about it:
"This is the Baird Beer Pacific ocean version of a classic Baltic Porter (a strong dark beer fermented with Lager yeast whose historical roots are in the Baltic sea region countries). Caramel and roasted malts contribute to a body that is chewy but not thick and to a flavor that is sweet but also subtle and smooth. The alcohol in the finish is pleasingly warming. Baltic Porter is a style that largely had been forgotten until the craft beer renaissance got underway in the 1980s.
We are doing our part to keep this fascinating style alive and relevant today."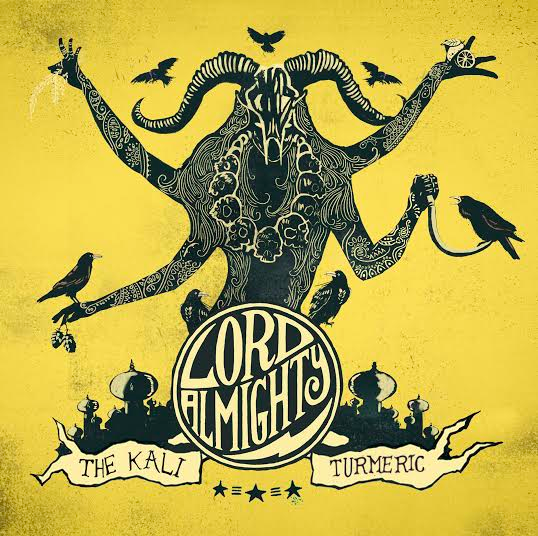 Lord Almighty's PBE 2016 offering is
The Kali Turmeric
:
"A delicious Double American India Pale Ale - hopped with the extremely popular Simcoe, Citra, Amarillo, and Mosaic. This version, made specially for PBE, has an extra addition of
Southern Indian Turmeric root
. Providing a gnarly bitterness, dank pungent aroma, and a deep yellow hue. Thirst for adventure, drink it in."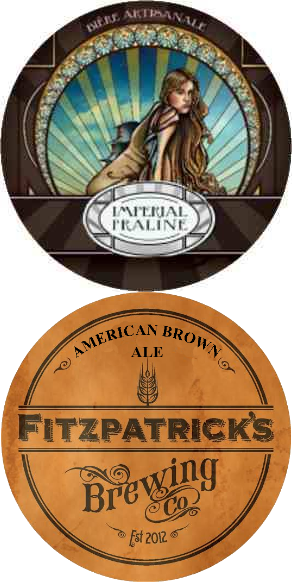 Fitzpatrick's Brewing Co American Brown Ale
will be on tap this year. It's "a biscuity/toasty easy drinking brown ale, with a hint of chocolate malt. Balanced nicely with a mix of US Centennial & Amarillo Hops late in the boil, and subsequent dry hopping."
And from
La Sirène Brewing
, their Imperial Praline is a Belgian style chocolate stout of imperial proportions. "Deep & intense chocolate, vanilla and hazelnut tones wrap up in a blanket of roasted and toffee layers that welcome, yet another pour."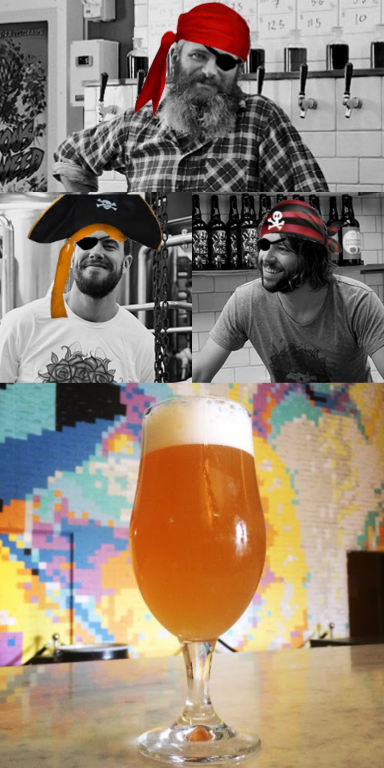 Garage Project
is bringing a brand new beer to PBE:
Mutiny on the Bounty.
A South Pacific style Export Stout made with
Breadfruit, plantain, Tahitian vanilla, and coconut.
And also at PBE from
Modern Times Beer
is
Neverwhere
: " We're incredibly excited to be bringing back one of the very first beers we ever brewed, a
100% Brett Drie ferment
which yields a clean but crazy tropical beer with distinct pineapple notes. Hopped with
Citra, Centennial, and Chinook
, the hops mesh beautifully with the deeply juicy body on this utterly unique beast."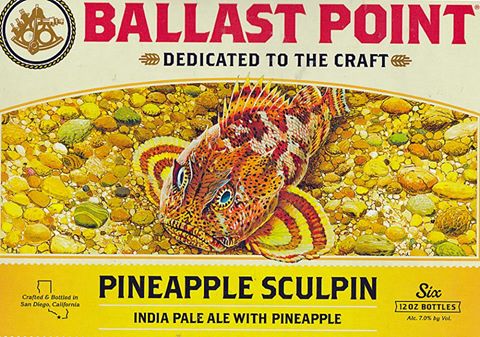 PBE16 is bringing back a favourite US IPA, but this year it's
Ballast Point Brewing
's Pineapple version.
"
Pineapple Sculpin IPA
came from one of many small-batch cask experiments to enhance the flavor of our signature IPA. With so many tropical hop notes in Sculpin, how could we not try adding some sweet, juicy pineapple? The combination of fruity flavors and hop intensity definitely packs a punch."
Next week we'll hopefully publish a full finalised beer list so you can start planning, along with the mouth-watering menu from the
Salt & Wood Collective.
Just a week to go -
grab your Sunday PBE session tickets now!