PBE Revealed
With PBE just two sleeps away, there's little point in teasing you with beer announcements this week. Instead, you can have the entire beer list.
Those who like to plan ahead can check out the
entire beer list spreadsheet here.
Or just take a gander: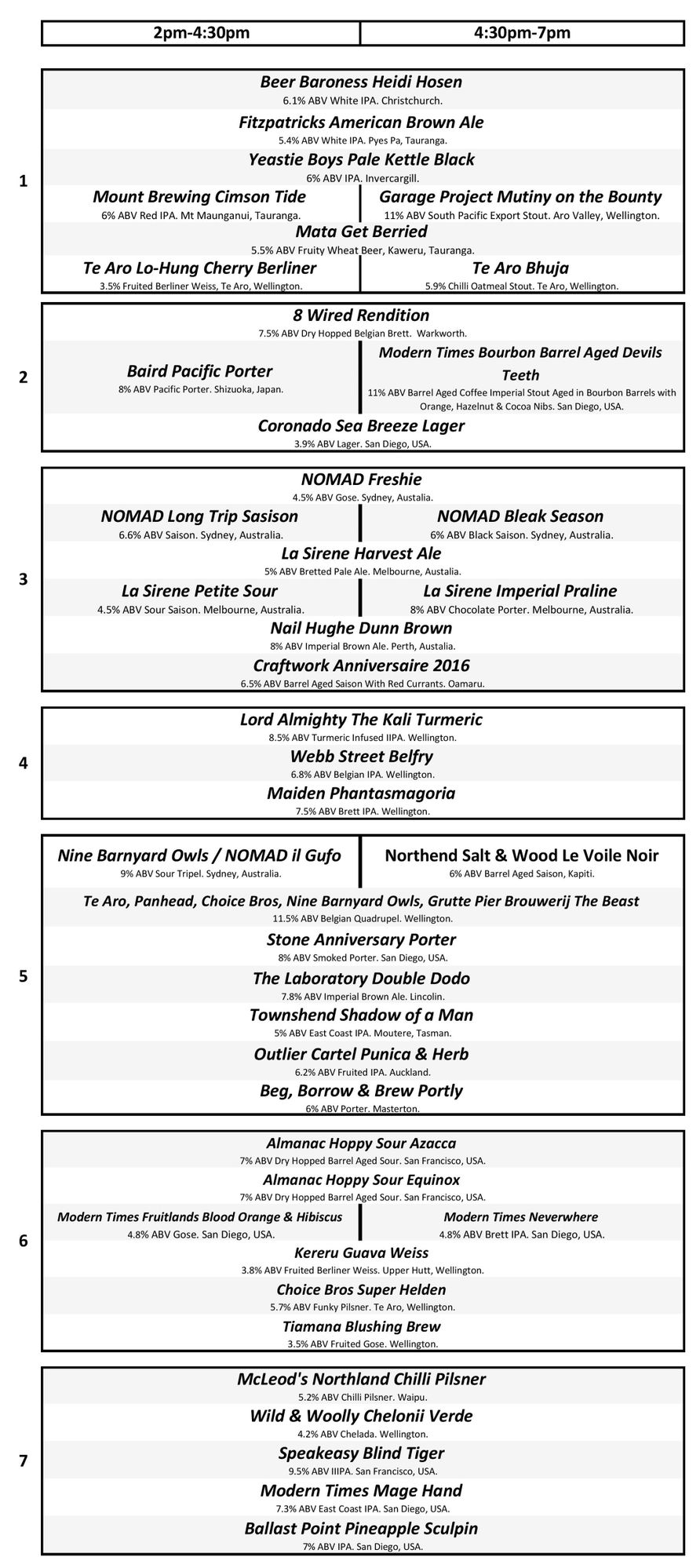 If you're wondering what will be keeping your stomach lined this weekend, wonder no more. Feast your eyes on the
Salt & Wood Collective Menu:
TACOS
BBQ Jack Fruit Taco (Vegan) - $7.50
Crispy Tofu Taco (Vegan) - $7.50
BBQ Pulled Pork Taco - $7.50
All tacos topped with corn, avocado, Baxter's hot sauce and pickled red onion.
LOW + SLOW
Brisket Sandwich w/ caramelised onions and short rib gravy - $10.00
Pulled Pork Sandwich w/ buttermilk slaw and pickled onion - $10.00
Smoked Mushroom Burger w/ cheddar, tomato, onion, sprouts and ketchup $10.00
Beef Short Rib w/ big bad beef rub - $10.00
***Gluten free bread available***
SWEETS
Ginger Kiss Ice Cream Sandwich - $2.50
Kebob maple donuts (bacon optional) - $5.00
Remember that you get
$7.50 worth of food vouchers
with your ticket, enough for a taco straight away.
Speaking of tokens,
you get four tokens (worth $2.50 each with your ticket.
EFTPOS will be available
to purchase more tokens, but cash is preferred to keep lines moving swiftly!
As you know, Saturday's session is sold out. But
there are still tickets available for the Sunday
session, though they are selling faster and faster as the date approaches.
Another thing to note - to help reduce entrance lines we'll be endeavouring to start checking people in half an hour before 2pm each session. So if you want a good seat, it might be good to get in early.
The weather is looking not bad on Sat and fine on Sun, so bring your sunscreen and see you this weekend!
Farewell Mama T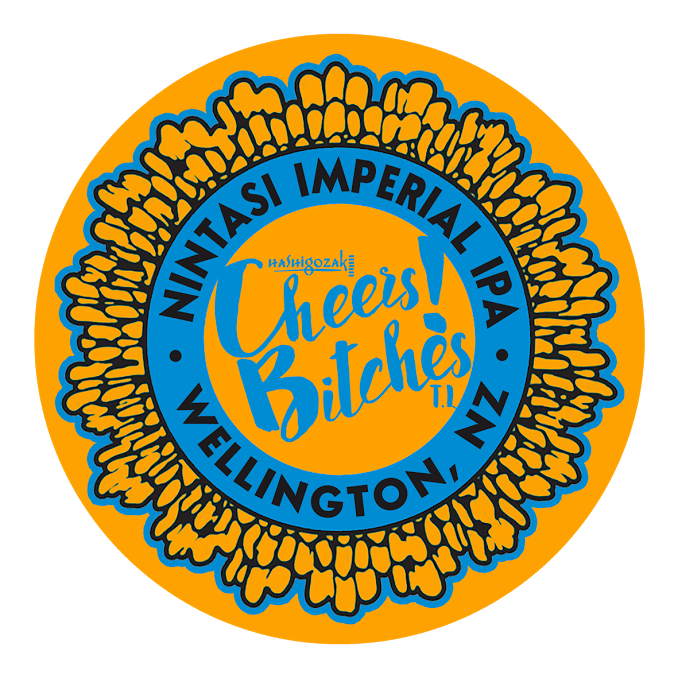 It's the end of an era here at HZ next Thursday.
After seven years of distinguished service,
it's time to say farewell to our dear Tasi
. Mama T has started her own cleaning business, and is heading off to work for herself full time (if anyone needs a kick-ass cleaner, hit her up!).
Next Thursday is Tasi's final shift at Hashigo, and in classic Tasi style she's going out with a bang.
Tasi has brewed an Imperial IPA with Te Aro Brewing for the occasion:
NINTASI IIPA
(best beer name ever?) which
will be tapped at the end of her shift at 5pm
. There'll also be cake, gifts and no doubt a classic Tasi speech, ending with "Cheers bitches!"
Come and join Tasi and the staff from 5pm next Thursday to see her off.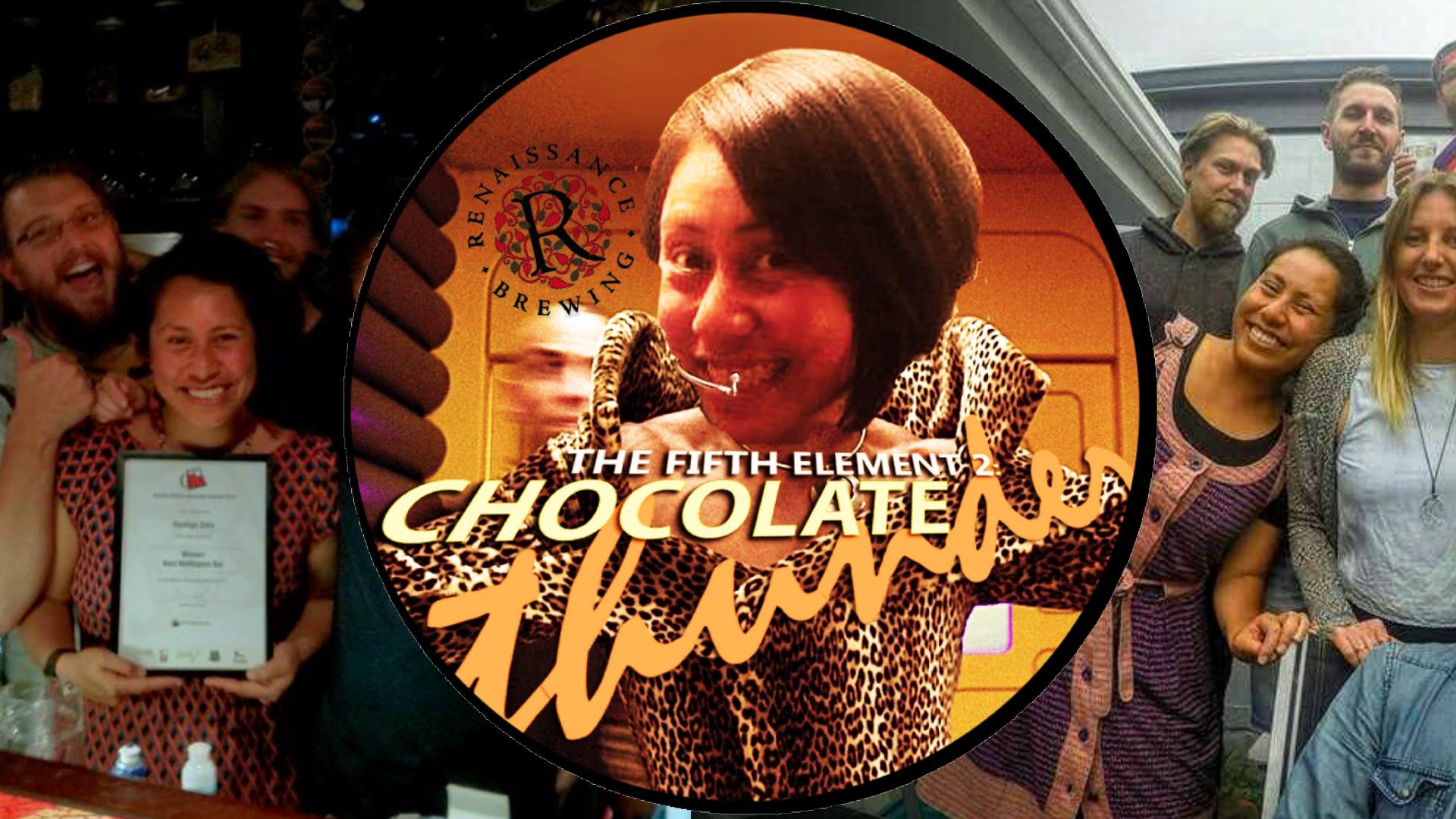 I Viddy a NRT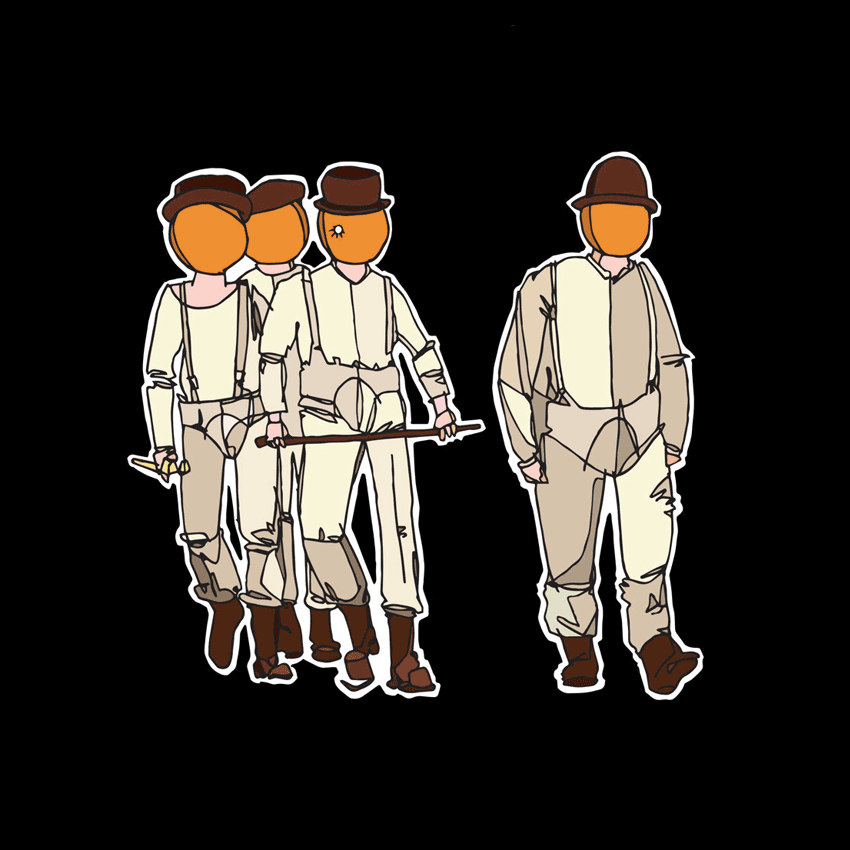 Next week's NRT is another from New South Wales brewery Nomad, this time a deliciously punny Imperial Stout:
Choc-Wort Orange.
Choc-Wort Orange weighs in at
9.5%
, and features some interesting ingredients:
"Rich, Black, Choc Orange, stout experience.....Brewed with many layers of
caramel, biscuit and chocolate malts
, this Imperial is Stout is big black and malty.
A small amount of
smoked malt
was also part of the grist to give this beer a unique feel. The roasty, chocolate sweetness is balanced out by a generous kettle hop addition that imparts a moderate bitterness.
Orange peel
was also added to the boil for an extra layer of citrus goodness, think of chocolate orange cake!"
So shake off those post PBE/long weekend blues with glass of imperial stout - but a small glass. We'll be serving Choc Wort Orange in 200ml TeKus and 300ml fancies from 5pm next Tueday.
Incoming from the OC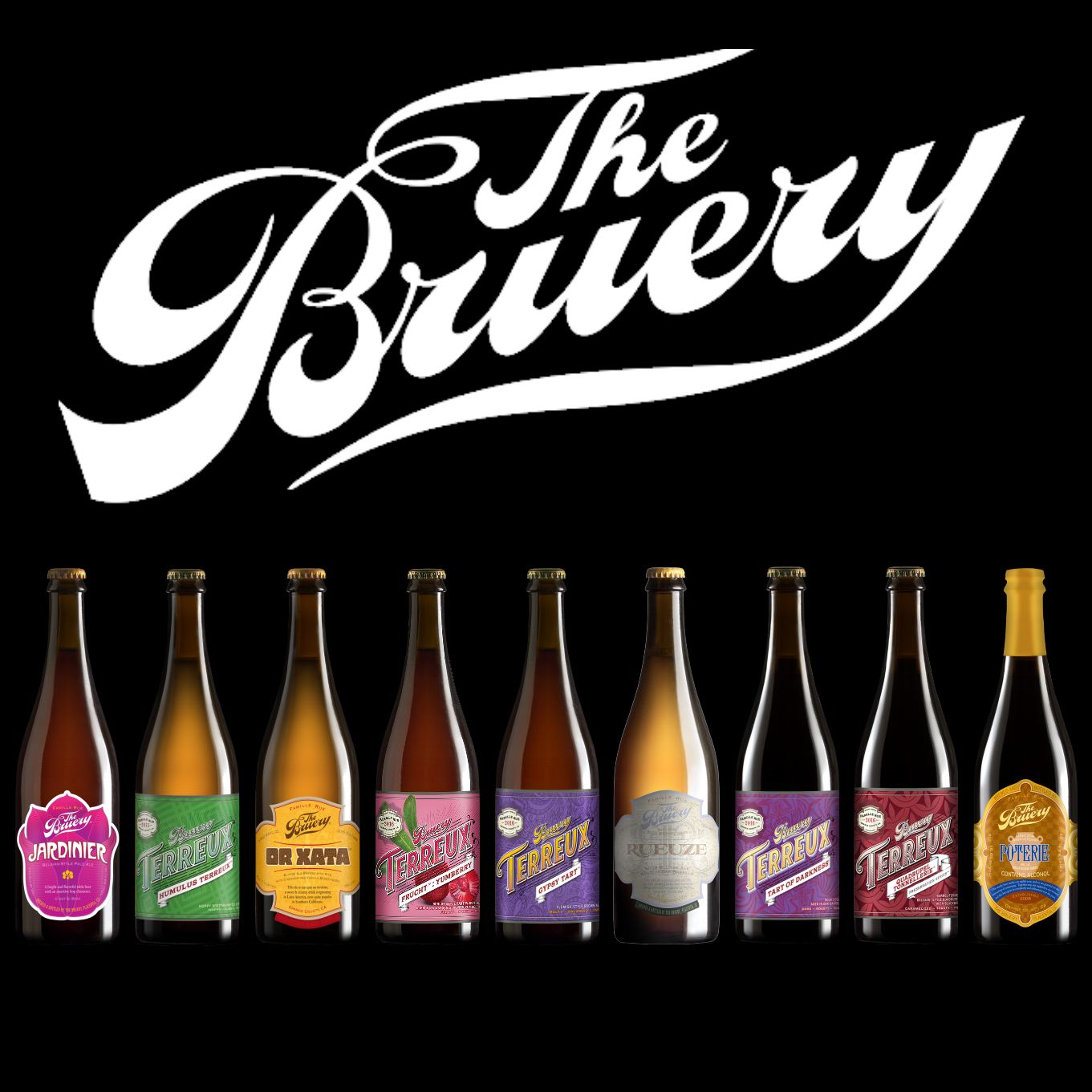 Beer Without Borders are now bringing in the Orange County sensation,
The Bruery
. We'll be stocking a range of Bruery beers at HZ, and you can try
nine of them
on
Wednesday November 2nd.
The Bruery are globally renowned for their avant-garde brewing style, involving plenty of challenging adjuncts, mixed fermentation and barrel aging.
The very first Bruery shipment arrives this week, chilled and direct from the West Coast. It includes a range of seasonals and a couple of year-round brews.
On Wednesday
November 2nd from 6pm
we'll be hosting a tasting of nine of these beers, a feat only possible with a large group due to the Bruery's 750ml bottle size.
We'll be tasting:
-
Jardinier
- Belgian-style Pale Ale (4.5%)
-
Humulus Terreux
- Hoppy Pale Ale w/ 100% Brettanomyces (6.3%)
-
Or Xata
- Blonde Ale w/ Rice, Cinnamon & Vanilla Beans (7.1%)
-
Frucht with Yumberry
- Berliner-Weisse w/ Yum Berry (4.7%)
-
Gypsy Tart
- Flemish-style Brown Ale (8.7%)
-
Rueuze
- Lambic-style Blended Sour Ale (6%)
-
Tart of Darkness
- Bourbon Barrel Aged Sour Stout (7%)
-
Quadrupel Tonnellerie
- Belgian-style Quad w/ 100% Brettanomyces (10%)
-
Poterie
- Bourbon Barrel Solera Blended Old Ale (16%)
There's limited places, so don't miss out on this rare opportunity to try some amazing beers at a great price.
Book your spot over at cultbeerstore
now.