Another Draak On Tap
Aren't rules great?
It's not often that rules mean you get to drink MORE beer, but that's the case with this Tuesday's NRT.
North End always have some pretty amazing beers aging away in barrels. Thier 'Salt and Wood' series of Barrel aged beers has been impressive so far, and only seems to be getting
more adventurous
.
So naturally they'd want to enter them into the Brewers Guild of New Zealand Awards (BGONZAs) this November to get some recognition.
However, it is a rule of the BGONZAs that all beer entered
has to have been 'commercially available'.
Which is fair enough, and is probably meant to discourage the likes of WilliamsWarn using the BGONZAs as a
promotion for their equipment
.
So to make sure it's all above board, North End are giving us a sneak preview keg of their next Salt & Wood release -
Oude Draak Barrel Aged Sour Brown
.
That's right, following this week's NRT of BA Gulden Draak we've got another 'Draak' beer. However the story behind Oude Draak's name is no relation to the Belgian beer.
Apparntly the name "Oude Draak" refers to a bi-annual phenomenon where the setting sun makes
Kapiti Island look like a dragon breathing fire
.
I couldn't imagine it with any pictures I found, but after putting my professional MSPaint skills of an artist to work, I think I see what they're getting at: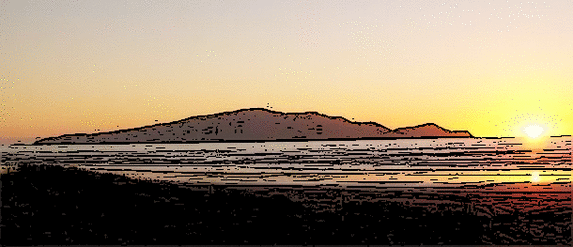 Oude Draak is the barrel aged incarnation of North End's Oud Bruin, which was released at the SOBA Winter Ale Fest back in July. It's been hanging out in an oak barrel since then, developing its wild yeast and bacteria character. We should have a very different beer on our hands by now.
We've got
just 25L
of Oude Draak to share with you, and as usual we're tapping it this
Tuesday at 5pm.
Apple + Beer + Barrel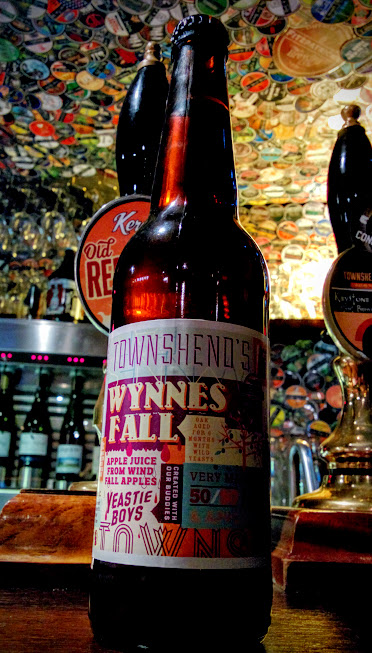 At PBE 2015 Townshend released an amazing barrel aged beer/cider/something called
'Wynnes Fall'
. It was a
Yeastie Boys Collab,
named after Yeastie Boys brewer Stu's mother.
It's a confusing one to explain, because it doesn't taste like beer and it doesn't taste like cider. 'Apple Beer' is probably the best term for it.
Wynnes Fall is a 8.7% ABV 50/50 blend of beer and cider apple juice, that has been aged for 6 months in oak.
After its launch at PBE bottles quickly sold out, and I thought we'd seen the last of it. But Martin Townshend recently found some more cases, and we acquired a couple.
With the hype around this apple beer we thought it'd be gone in a few weeks, but it seems to have flown under the radar.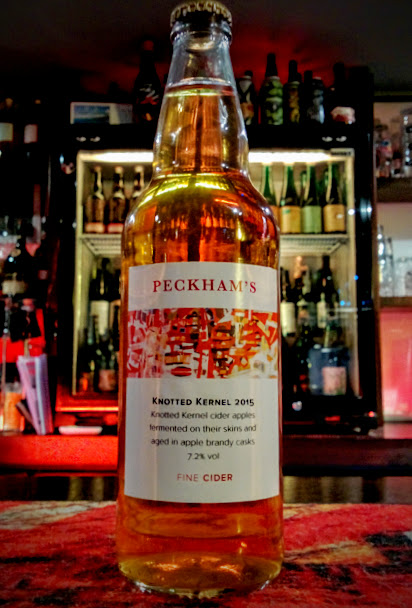 So to bring back the apple beer hype we're featuring Wynnes fall in this Saturday's bottle pour deal, alongside another amazing appley barrely beverage -
Peckham's Knotted Kernel
.
Knotted Kernel is the single apple variety used in this cider. Apparently it is rarely grown due to its "unreliable crop and small fruit."
But Peckhams got enough juice out of theirs to fill a barrel they previously used for their
apple brandy.
The result is a super-serious cider, dry with plenty of tannins to provide body.
The barrel aging adds complexity, making this cider probably the furthest you can get from standard sweet NZ "cider". And check out that awesome colour!
Oregon Heavy Hitters - On Tap NOW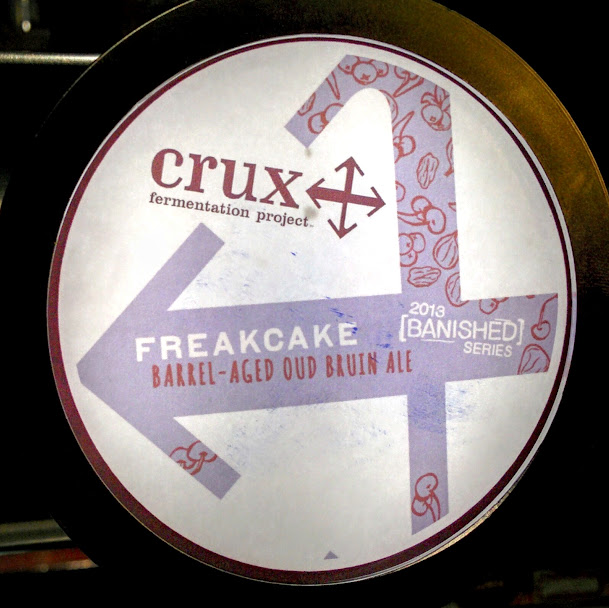 We have an inordinate amount of excellent Oregon beers on tap at the moment. It's getting really hard to decide on a staffie...
However I find it hard to go past
Crux Freakcake Barrel-Aged Oud Bruin
- an American take on the Belgian sour brown style. Being American, this one is bigger (10.5%!) and has more pronounced barrel and mixed-ferment characters.
It's definitely one of the best beers I've had this year, possibly ever. Don't miss out.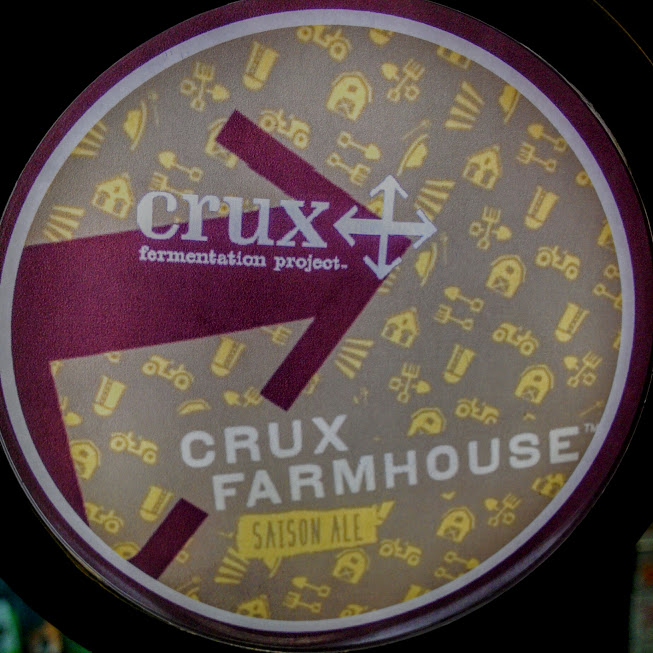 Crux also do tamer Belgian styles - like their
Farmhouse Saison
.
This one sits at a (relatively) sessionable 6.6%ABV, and demonstrates what saison yeast character is in a big way.
The yeast is the centre of attention with this beer, with everything else balanced around it.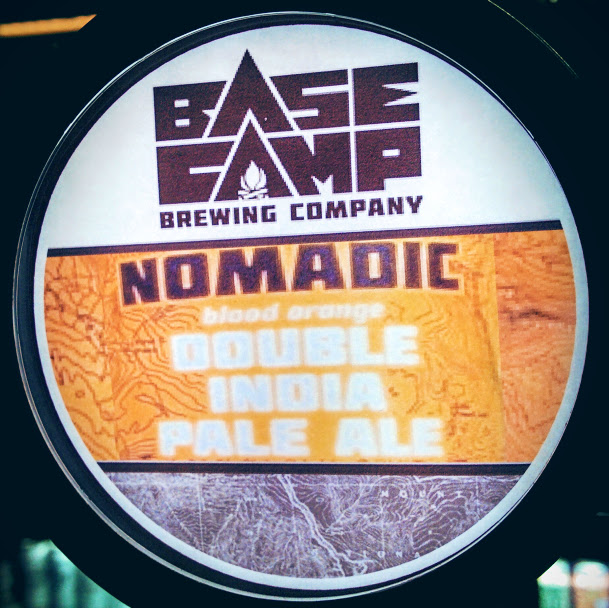 Base Camp also followed the trend of adding fruit to IPA with their
Nomadic Blood Orange Double IPA
- although they've added a dash of Brettanomyces to the mix.
Nomadic weighs in at
8.5%ABV
but keeps the malt profile fairly pale, leaving plenty of space for the blood orange to shine through with a hint of bretty funk.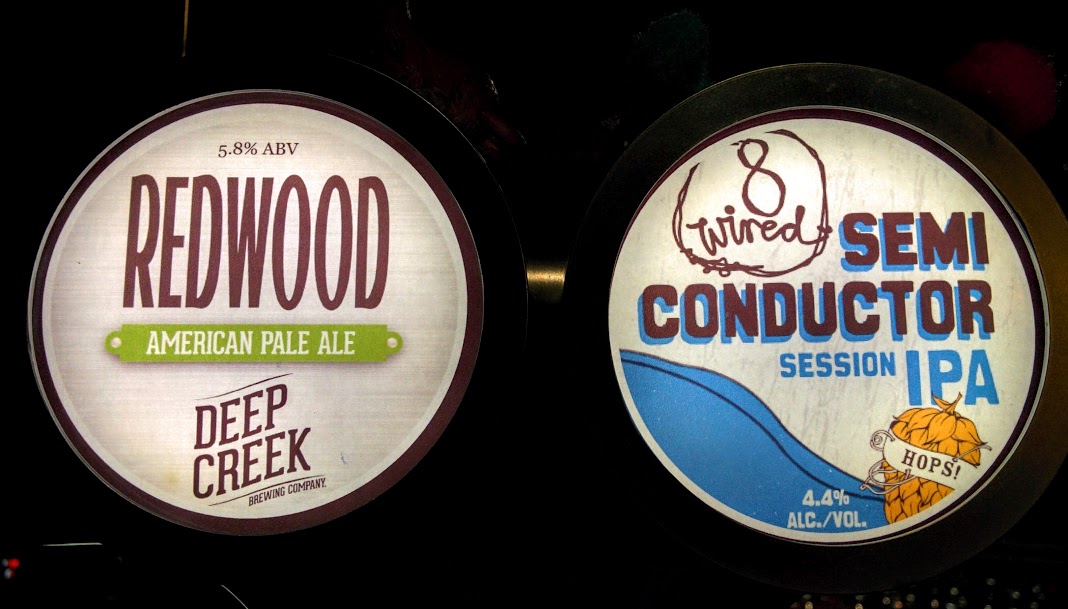 Because we've got so many big beers on tap at the moment, we've tapped a couple of lower ABV kegs to balance the line up out.
Deep Creek continues to impress with their
Redwood APA
, featuring a big hop aroma in a superbly balanced pale ale.
And of course
8 Wired Semi-Conductor
needs no introduction. It's tasting great.