Jumped the Gun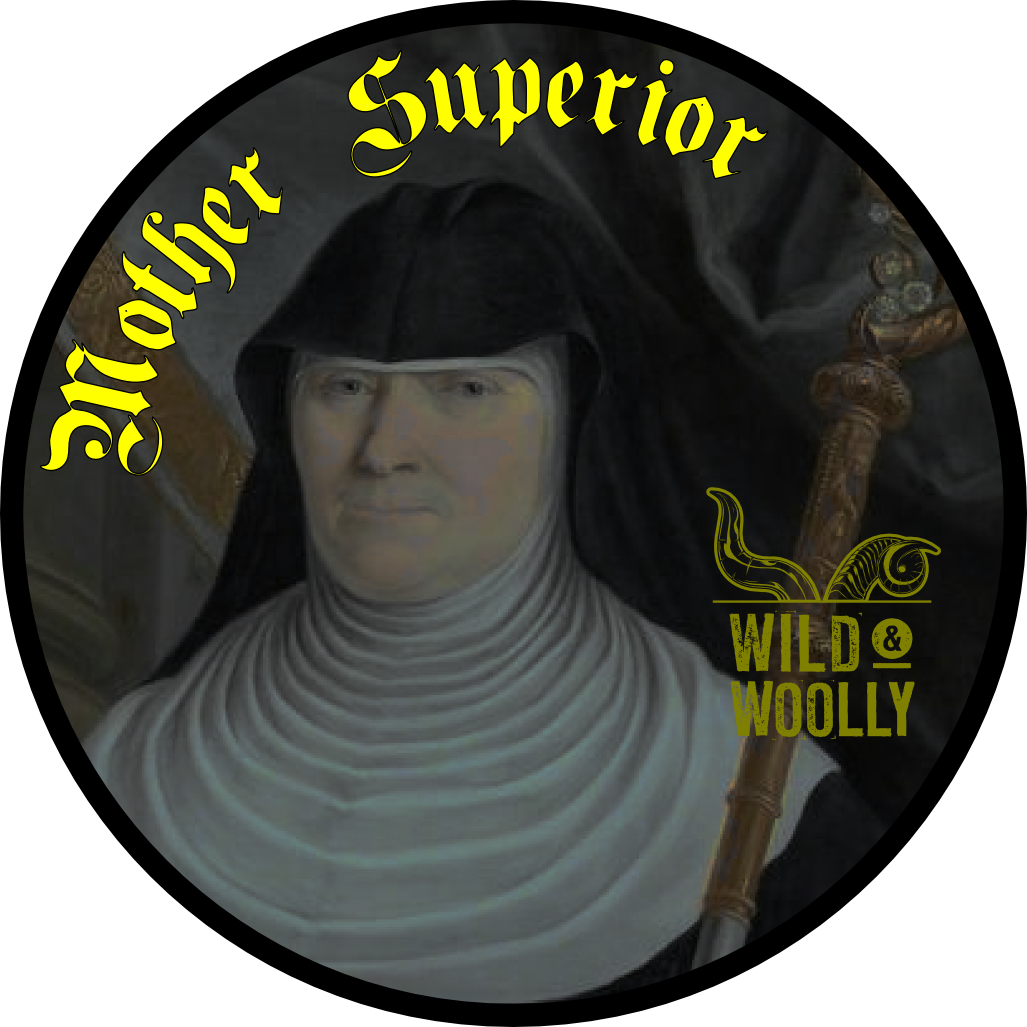 Our next New Release Tuesday beer was a small batch from Mt Cook's Wild & Woolly brewing that you may have tried at their Beervana stand this year:
Mother Superior Barrel Fermented Belgian Style Tripel.
Only a single barrel of of Mother Superior was made, and we're tapping the last keg at 5pm Tuesday.
This tripel received the glowing praise of Michael from Craftwork Brewery - a master of Belgian styles. With praise like that it's only fair we make Mother Superior available for people like me who missed out on going to Beervana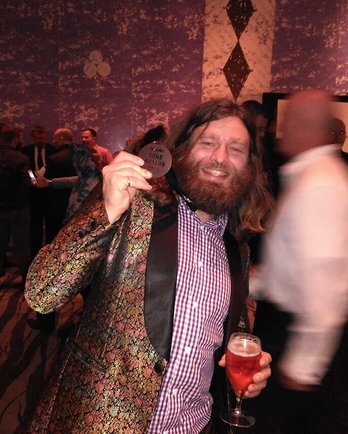 We asked Wild & Woolly head brewer Llew Bardecki what Mother Superior is all aboot. We learned that Mother Superior spawned another beer, named
Bitter Novice.
"The two beers were brewed as a partigyle, meaning that they both came from the same mash on the same brewday. Mother Superior was made from the first, sweetest wort out of the mash tun. Once this was drained off a bit of crystal malt was added to the mash and the lower gravity runnings made the wort for Bitter Novice.
"Mother Superior is a huge barrel-fermented Belgian-style Tripel (indeed, at
11.5%
it's too strong to be a tripel by most style guidelines.) Expect big yeast-derived aromas of bubblegum, white wine, pepper, and pineapple topped off with a bit of alcohol warmth."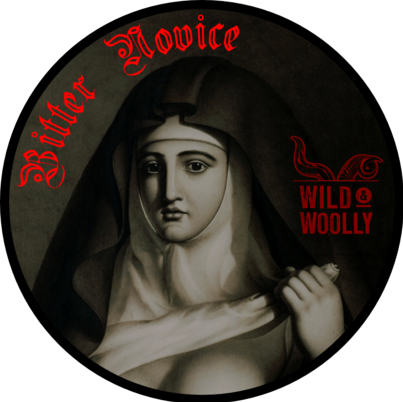 "
Bitter Novice begins with a huge noseful of hops, smelling of orange blossoms and sweet grasses.
US Centennial
and
NZ Pacifica
are at the heart of the flavour as well. The palate is dry and balanced towards the bitter: there's no mistaking this beer's IPA lineage but at
4.2%
it's an easy drinking variety."
"Yeasty vs Hoppy, Wood Fermented vs Stainless Steel, Powerfully Boozy vs Easily Sessionable. Two sisters separated at birth that took very different directions thereafter."
With a story like that, we pretty much have to put these two sister beers
on tap side by side
. We'll make sure they're re-united on our taps at
5pm this Tuesday.
Seeing as she's a strong one, we'll make Mother Superior available in 200ml TeKu pours as well as 300ml fancies.
P(re)BE - Ramen & Hoppy Sours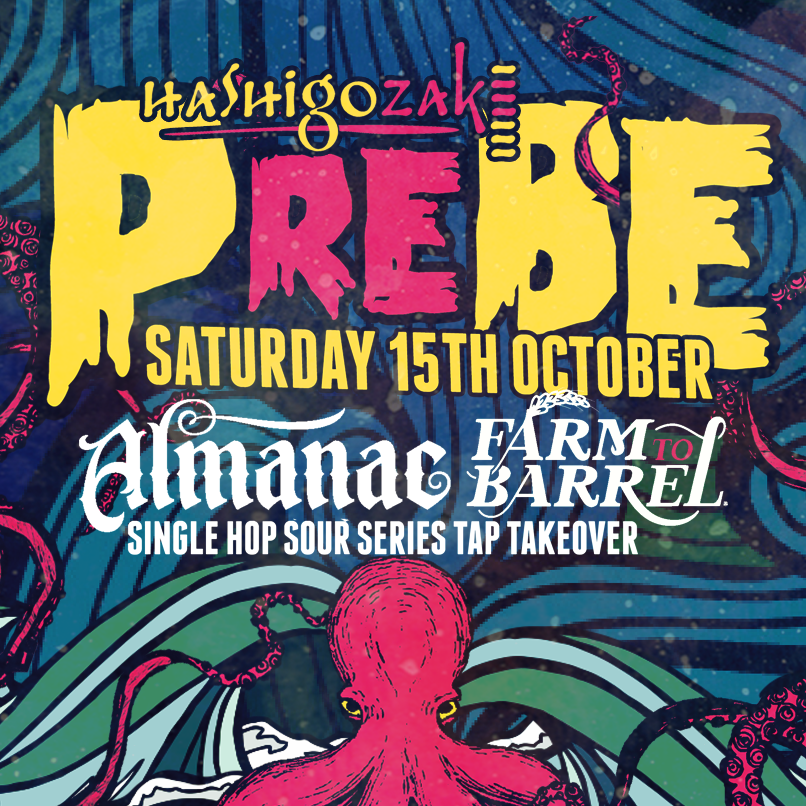 Our Next US shipment contains a lot of exciting kegs, both new and returning. But when I saw what was coming over from Almanac, I got extra excited.
Kegs of eight different Almanac hoppy sours
are coming in this next shipment.
With that many kegs of beers from a single hop series, I knew we had to do something special with them.
Single hop series like these are supposed to highlight the difference that each hop makes in a certain style of beer - in this case barrel aged sour ale.
So to feed these out over a few weeks of NRT's seemed like a waste, as you wouldn't be able to compare them very well.
So I thought "stuff it, let's chuck 'em all on at once!" But after a little bit more thought, having all eight of our taps as hoppy sours is probably unfair on people who aren't fans of sour beers...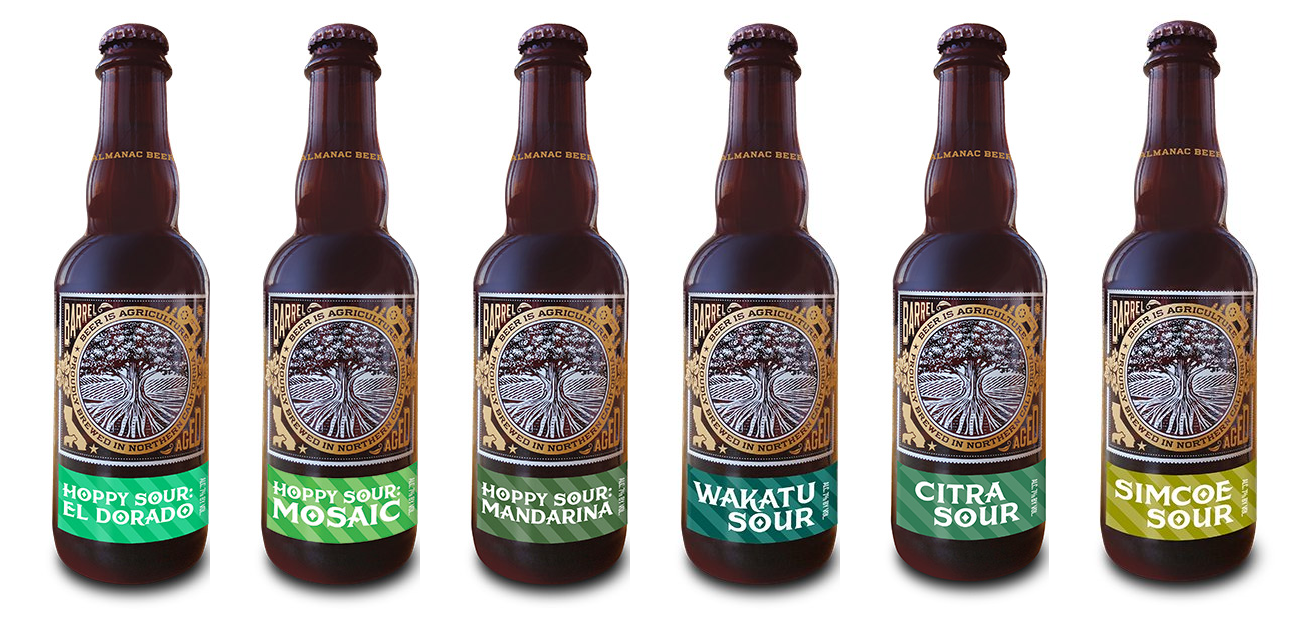 So instead, on
Saturday October 15th
we're having something of a
mini X-Ale
and are bringing in extra taps to the bar and tapping
six Almanac hoppy sours!
We'll be serving up El Dorado, Mosaic, Mandarina, Wakatu, Citra and Simcoe hoppy sours. You'll be able to grab a
150ml TeKu pour of each for just $35.

This all kicks off at midday on Oct 15th, so we got our buddies from
The Ramen Shop
to pop up in our kitchen for lunch!
You can chow down on amazing ramen while you decide what hop you like the best in your sour flight.
This is still a few weeks away, but make sure you get it in your calendar now.
Live in the Lounge: Tawhiri Funk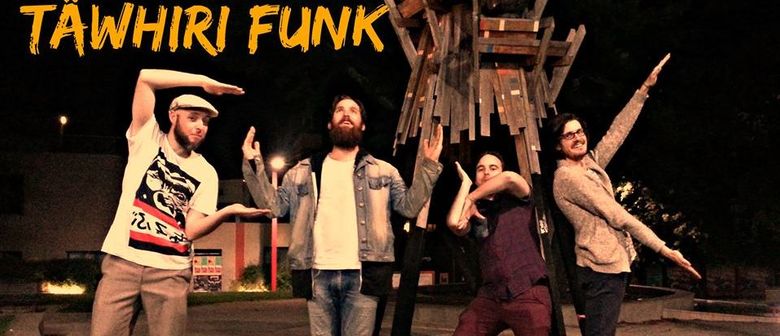 Tawhiri Funk are back, from
9pm this Saturday
come on down and enjoy their super-heavy, super-tight, super-hype live funk, jazz and hip hop. There'll be original compositions, funky reworkings and free improvised future funk.
Tawhiri funk are: Thomas Friggins - Drums & Samples, Lorenzo Pradel - Alto Sax-Raps, Rainbow Warrior - Tenor Sax, Uncle Silverback (of Rhino-Boogie fame) - Bass Trombone/Turntablism & Ayrton Foote - Organ Fonk.
And of course Tawhiri funk come to you free of charge.
AFL Grand Final @ HZ
Another quick heads up about an upcoming event in two weeks: The AFL Grand Final on October 1st. Every year we show it, and this year the AFL Grand Final will be accompanied by some of the best Aussie brewers - on tap. We'll have:
- Stone & Wood Pacific Ale (4.4%, classic thirst quencher)
- N.O.M.A.D. Without a Paddle (5.8%, delicious Kriek from GABS)
- Akasha Iago's Revenge (9.8%, Imperial Black IPA from GABS)
For the authentic AFL experience we'll even serve up some classic stadium mince pies.
The game kicks off at 4.30pm on Saturday October 1st so get in before-hand to stake out a spot in front of a TV with pie in hand.
A Beer Or Three You Might Enjoy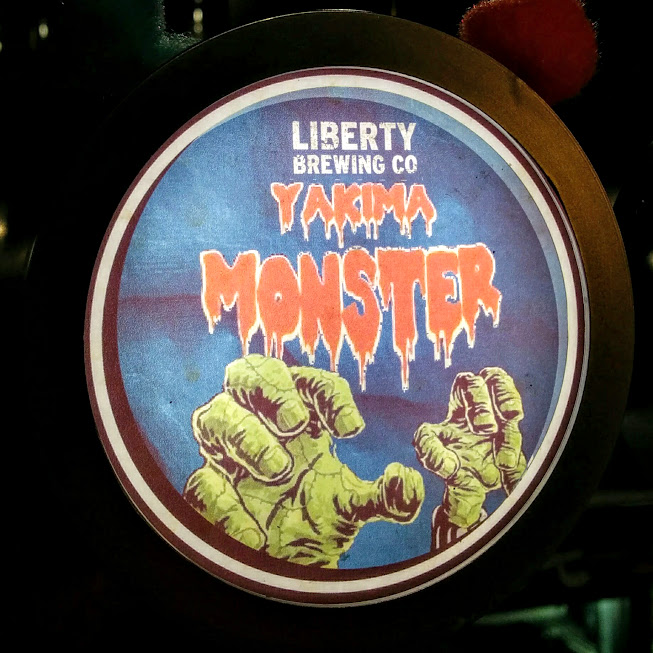 It's Yakima Monster! It's been a while since we've had the monster on, too long. Jo Wood is still making amazing beer up in Auckland, make sure you get in on it.
Coming after Yakima Monster: C!tra IIPA....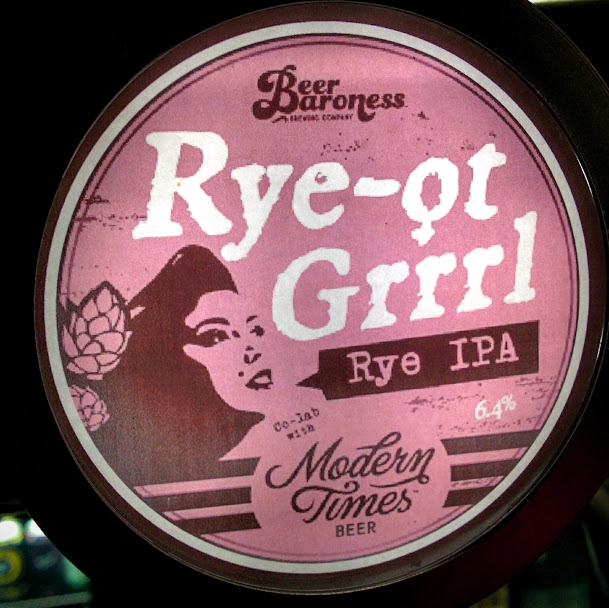 Beer Baroness' collaboration Rye IPA with Modern Times is back.
Such a huge rye base for the hops to build on makes this stand out from your standard IPAs.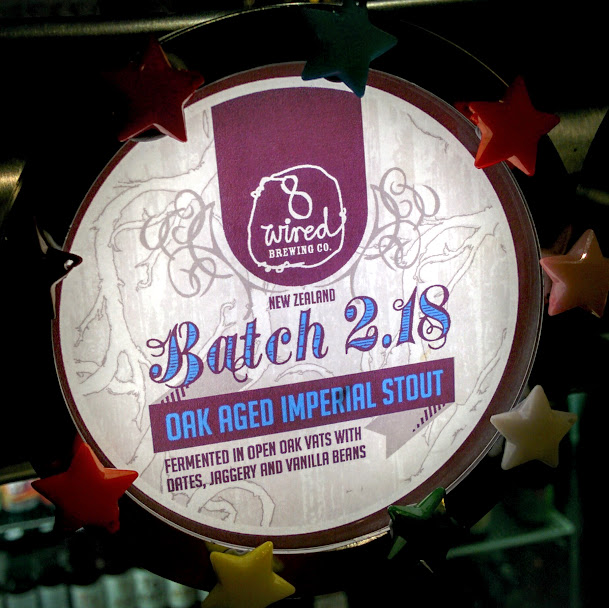 It's 11%, it's made with vanilla and jaggery sugar, it's aged in oak, it's 8 Wired Batch 2.18 and it's on tap now.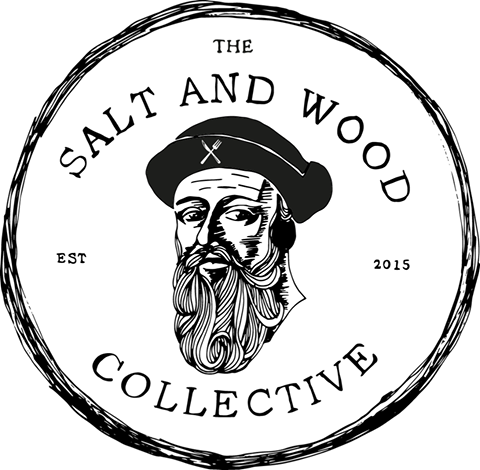 Daily PBE 2016
announcements
have begun today, with
Salt and Wood
from Waikanae announced as this year's caterer:
"A
lmost as important as what you're going to drink this year is what you're going to eat...
So we are super super stoked to announce that the
Salt and Wood Collective
are bringing their superstar BBQ skills down to the capital!!That's right, Waikanae's (not so) best kept secret is bringing the smoke to the
The Pacific Beer Expo 2016
!
and Vegetarians and don't worry, you will not be treated like 2nd class citizens! There will be BBQ delights for Carnivores, Herbivores & All those in-between."
Beer announcements should be starting over on the Facebook page tomorrow, but if you're not into FB I'll be sending out each week's announcements weekly right here.