Te Aro Unleashes a New Barrel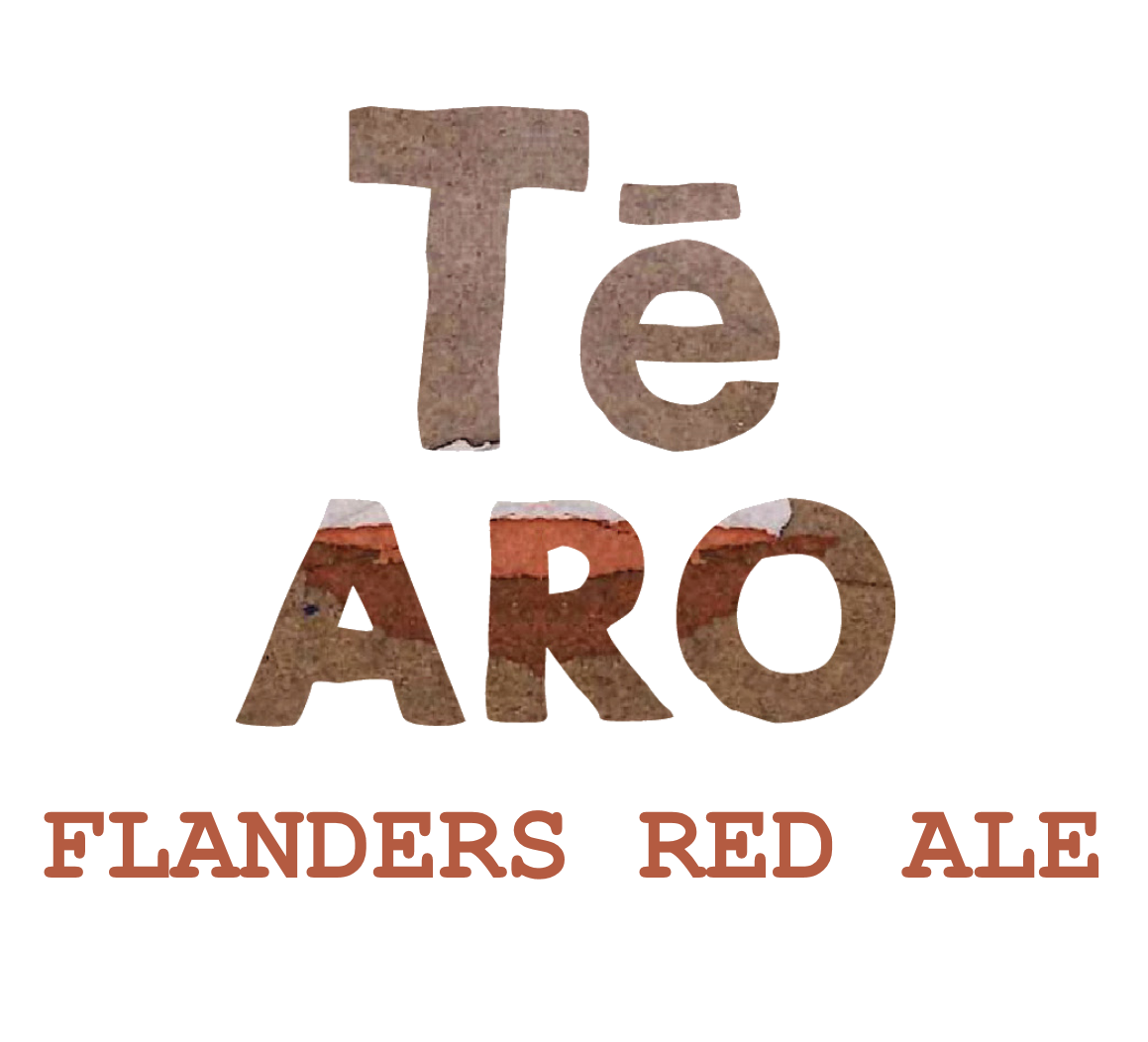 Te Aro Brewing's barrel aging programme may be small, but it is yet to disappoint.
We're excited to be hosting the release of the next Te Aro barrel aged beer:
Flanders Red Ale.
The Flanders Red style was made popular locally by the legendary Rodenbach Grand Cru, and tends to have a rich malty base which blends well with a distinct oakyness. Acidity from wild yeast and bugs is key to a good Flanders red - and Te Aro's should fit the style.
Te Aro Flanders Red gets it's malty base from Munich, Vienna, Medium Crystal and Shepherds' Delight malts. It was fermented in chardonnay barrels with East Coast's Flanders yeast blend.
Brewer Karl gave us a very, very precise ABV reading of
7.86%
, making this slightly stronger than most Flanders reds around.
We tap our keg of Te Aro Flanders Red at
5pm Tuesday
- it's only a small keg so don't miss out!
Red vs Blue, Brown Ale vs Witbier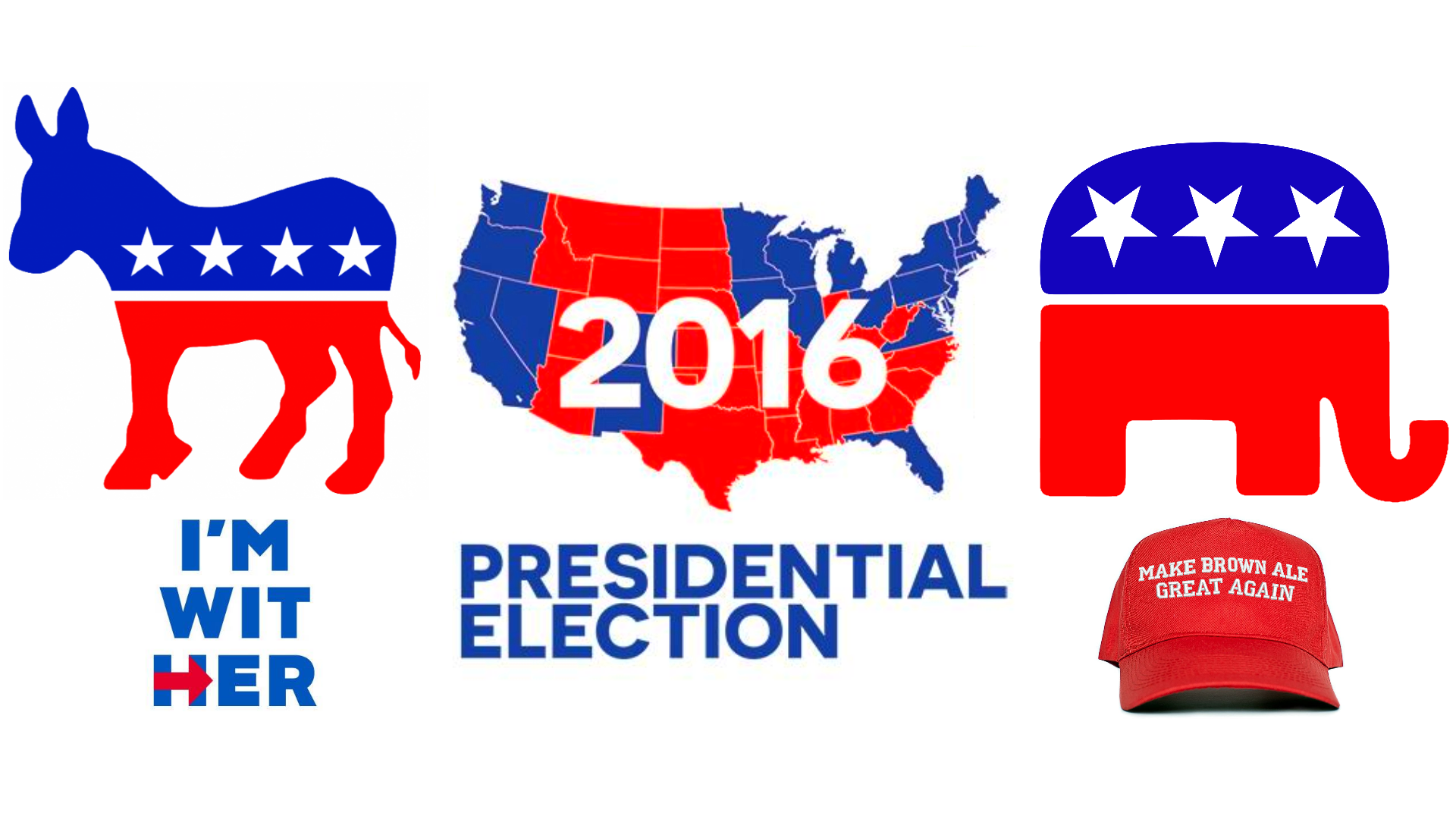 One of the most astounding election cycles of modern times will finally be over next Wednesday.
We'll be watching it all come to an end at HZ, with
US presidential election results coverage starting from midday
.
In the spirit of democracy we're running a poll over on the
FB event
to decide what channel's coverage we show. But in the spirit of the electoral college system we reserve the right to completely ignore the popular vote.
It's looking like it'll be a busy election day, so we'll try to organise a TV for the lounge area (which may pose some technical difficulties, so no promises). We'll also have a separate screen constantly showing an up to date results map.
We've had a few enquiries about booking tables for large groups, but to keep things fair tables will be first come first served.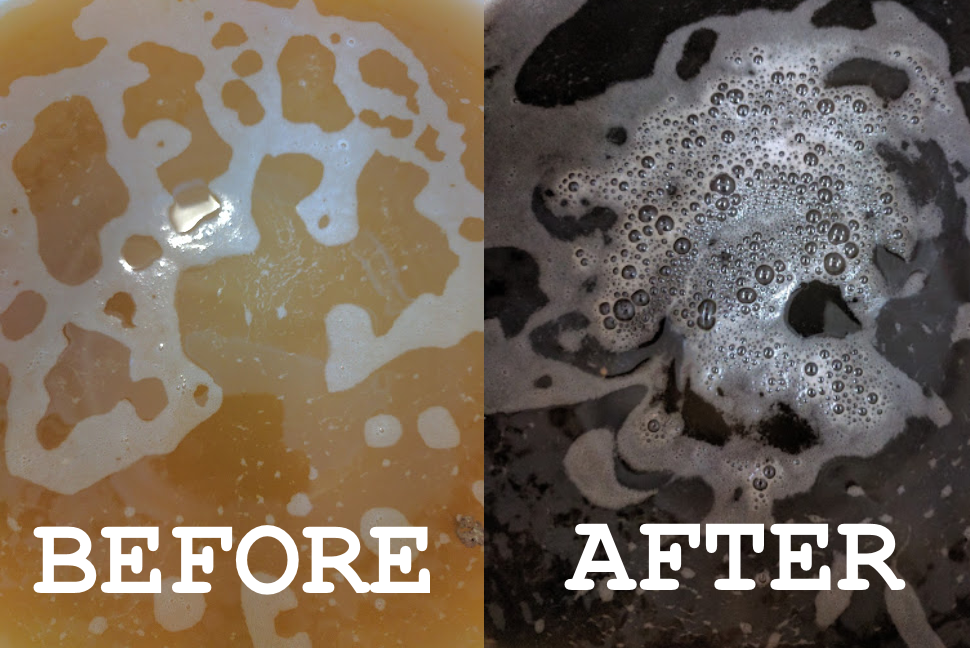 Rory and I popped in to Wild & Woolly last Saturday to check on our election brews.
Rory's '
I'm Wit Her
'
was tasting great - lots of orange zest aroma coming through, and a nice hazy golden witbier colour.
Rory then proceeded to ruin the beer's appearance by adding squid ink to it. The results of which can be seen to the right.
The idea was to make the beer democrat blue, however it may end up grey-green in the glass. We'll see on the day!
At Rory's insistence I'm Wit Her will be served with a slice of orange on the rim.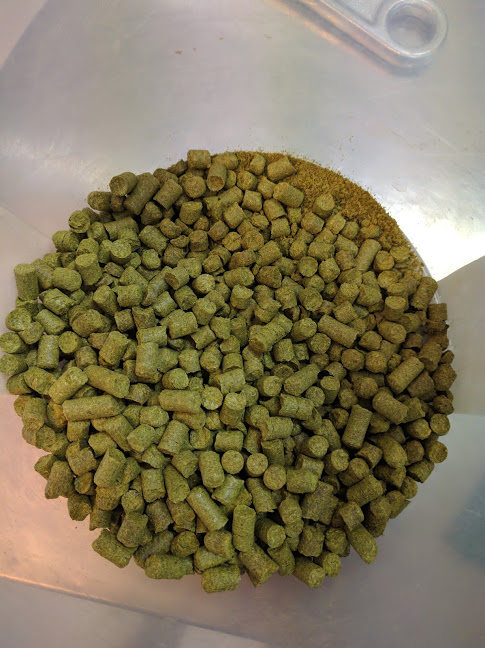 On the other side of the brewery my republican beer '
Make Brown Ale Great Again
' was tasting amazing. The mix of Gladfield specialty malts gave a rich and complex base, while the Cascade and Columbus were prominent but didn't overwhelm.
Inspired by the Republican candidate's tendancy to improvise off the cuff, I then threw in
more than double the dry hops
than the recipe called for. Time will tell whether this was a good idea or not (probably not).
We've even had a red "Make Brown Ale Great Again" hat made, which we'll give away on the day.
We'll have just a 50L keg of each of these beers available from midday Wednesday.
Regardless of the result, I think we've all earned a beer or two for putting up with this election cycle for the last 18 months.
The Bruery has Arrived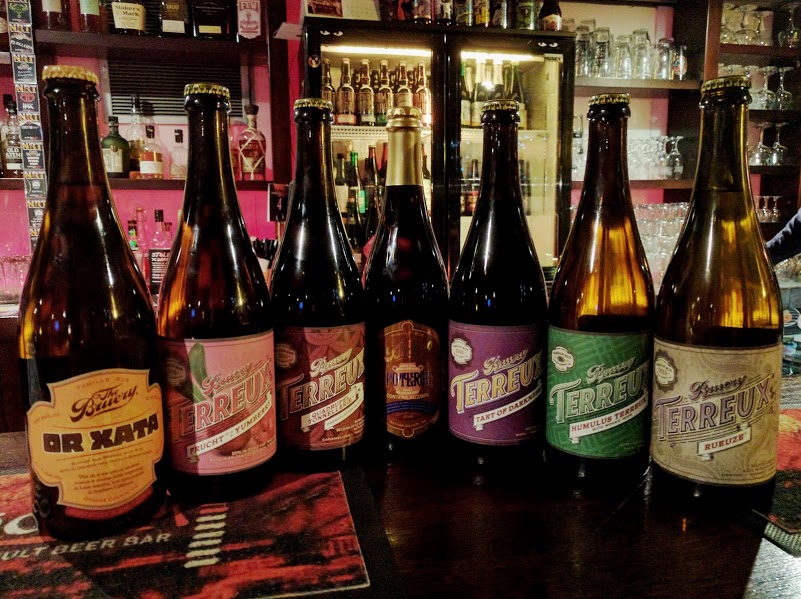 You're probably gutted if you missed out on last night's tasting of the new range of beers from
The Bruery
. I know I am.
The feedback from the tasting was the every beer was amazing. There was a surge of post-tasting off-license sales, but they kindly left some for other to taste. So in stock in 750ml bottles we have:
-
Humulus Terreux
6.3% (Hoppy Pale Ale w/ 100% Brettanomyces)
-
Or Xata
7.1% (Blonde Ale w/ Rice, Cinnamon & Vanilla Beans)
-
Frucht with Yumberry
4.7% (Berliner-Weisse w/ Yum Berry)
-
Rueuze
6% (Lambic-style Blended Sour Ale)
-
Tart of Darkness
7% (Bourbon Barrel Aged Sour Stout)
-
Quadrupel Tonnellerie
10% (100% Brett Barrel Fermented Belgian-style Quad w/ blackberries)
-
Poterie
16.8% (Bourbon Barrel Solera Blended Old Ale)
Prices range from $30/750ml for the smaller beers, up to $70/750ml for the massive Poterie.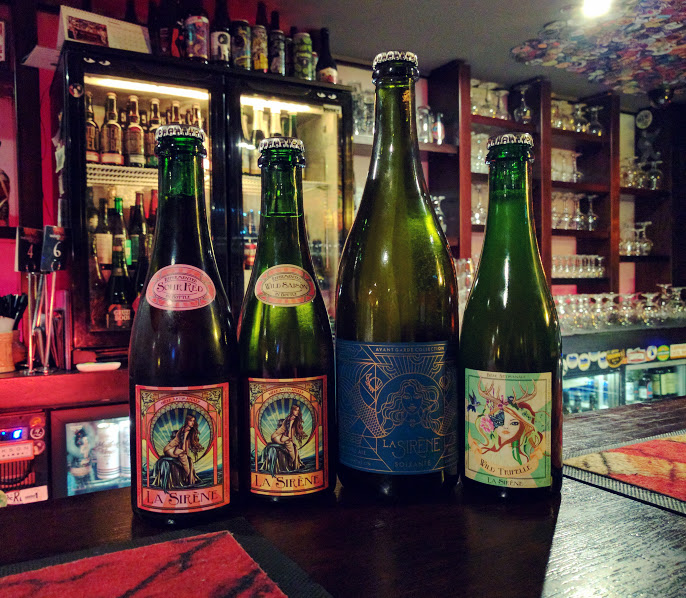 The Bruery wasn't the only amazing mixed ferment beers to hit the fridge this week, we also have new bottles from
La Sirene
.
-
Sour Red
6.5% (Sour version of their Farmhouse Red)
-
Wild Saison
6.5% (La Sirene Saison with brettanomyces yeast introduced)
-
Wild Tripelle
8% (100% Spontaneously fermented Tripel - a staff favourite)
-
Soixante
6.5% (Pronounced "swasonte", a farmhouse style ale that has undergone multiple mixed fermentations over many months).