Rodenbach Caractère Rouge - On Tap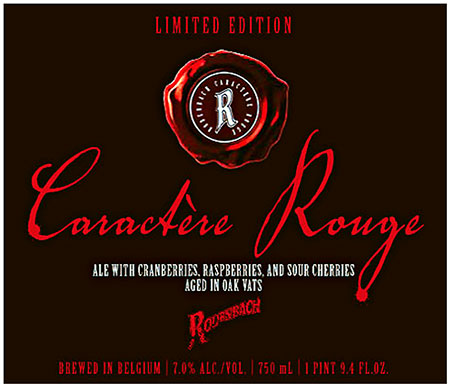 Back in May I was over in Melbourne for GABS. On our first night there we visited
Forrester's Hall
, who were having a Belgian tap showcase.
Among the taps I spied two Rodenbach beers I'd never had: Foederbier &
Caractère Rouge
. The Foederbier was a draft-only unblended two year old, but the Caractère Rouge really stood out.
The berries, oak, sweetness, tartness and funk were all amazingly integrated and balanced. I fell in love immediately.
Since then I've been on a mission to being Caractère Rouge to Wellington, and thanks to Boutique Beer Imports my mission is nearly complete.
After much nagging, Peter from Boutique Beer Imports found a source for a small amount of Caractère Rouge bottles,
and two kegs!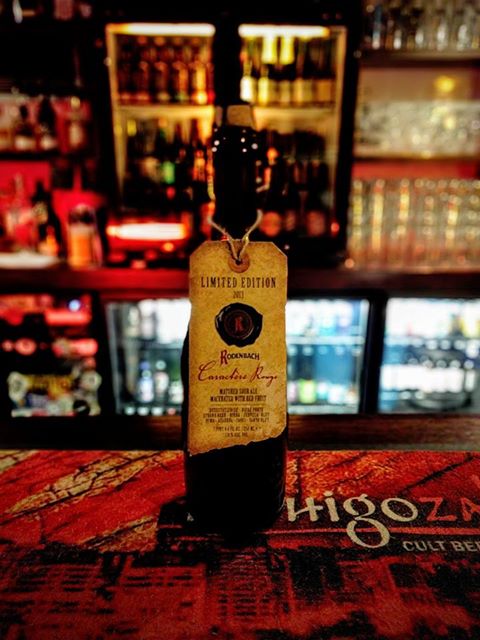 So this Tuesday we'll be tapping Caractère Rouge and serving it 'till both kegs are dry.
If you're not familiar with Caractère Rouge, it is created by taking two year old Rodenbach and macerating it with
cherries, raspberries and cranberries
for an extra six months.
The result is a very tart yet slightly sweet beer full of fresh berry flavours and aromas.
Or as Rodenbach put it:
"The taste is rather sour but exceptionally pure. With its long, clean aftertaste and its unique combination of delicacy and strength, Rodenbach Caractère Rouge is reminiscent of a crisp Burgundy wine."
This world class beer is
tapped at 5pm Tuesday
, and will be served in 200ml TeKu, 300ml Fancies and 473ml US Pints (mainly because it's a fantasy of mine to have a pint of Caractère Rouge).
If you can't wait until Tuesday, we have 750ml bottles available at the bar now. They ain't cheap but they make excellent gifts!
Jazzybots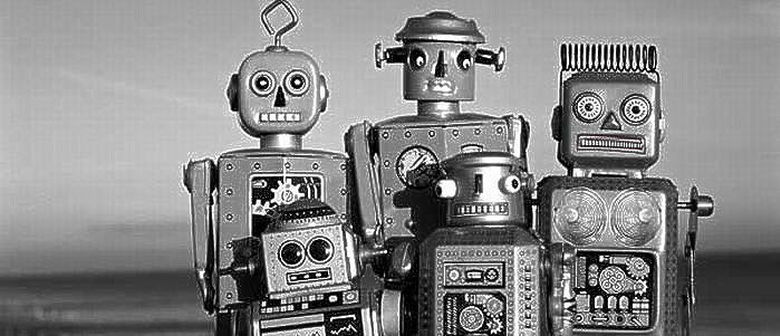 This Saturday at 9pm the Jazz Robots are bringing groove-based jazz to the lounge.
Inspired by all sorts of styles and greats like The Head Hunters, Jeff Beck, John Coltrane, Steve Coleman, Jimi Hendrix and The Miles Davis Quintet. The Jazz Robots have been around since 2011 with their innovative funky/jazzy feels. There's no door charge to see Peter Elliot (drums), Deane Hunter (guitar) and Tom Callwood (bass) do their thing this Saturday.
Missed The Boat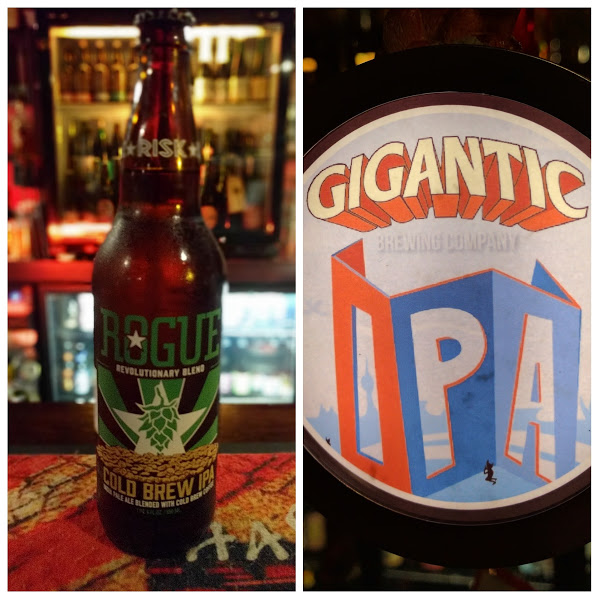 There was supposed to be a shipment fresh from Oregon in time for PBE this year, full of exciting new beers from our favourite Oregonians and a few surprises.
Sadly that shipment missed the boat, and as a result has only just arrived in Wellington.
The good news is that we'll be seeing super fresh stock from
Gigantic and Rogue
on tap and in the fridge over the next few weeks.
Right now we have super-fresh Gigantic IPA which is tasting amazing. The first of the Rogue bottles to make it to the fridge is their new
Cold Brew IPA.
A Stumptown coffee cold brew infused IPA which actually manages to integrate coffee and hop flavours nicely.
Keep an eye out on tap for fresh kegs of Rogue 7 Hop IPA, Dead Guy and Hazelnut Brown.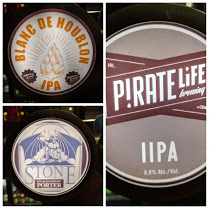 Also of note and coming to tap very soon (as in probably tonight or tomorrow) is another keg of the amazing
Pirate Life IIPA
,
Stone 6th Anniversary Porter
from PBE and a brand new batch of North End's
Blanc de Houblon IPA
.
This new batch of Blanc de Houblon is one of the best White IPA's I've ever tasted. The fruity hop character works seamlessly with the farmhouse yeast. They combine to make a tropical fruit bowl in a glass.