It's Alive! Alive! Alive!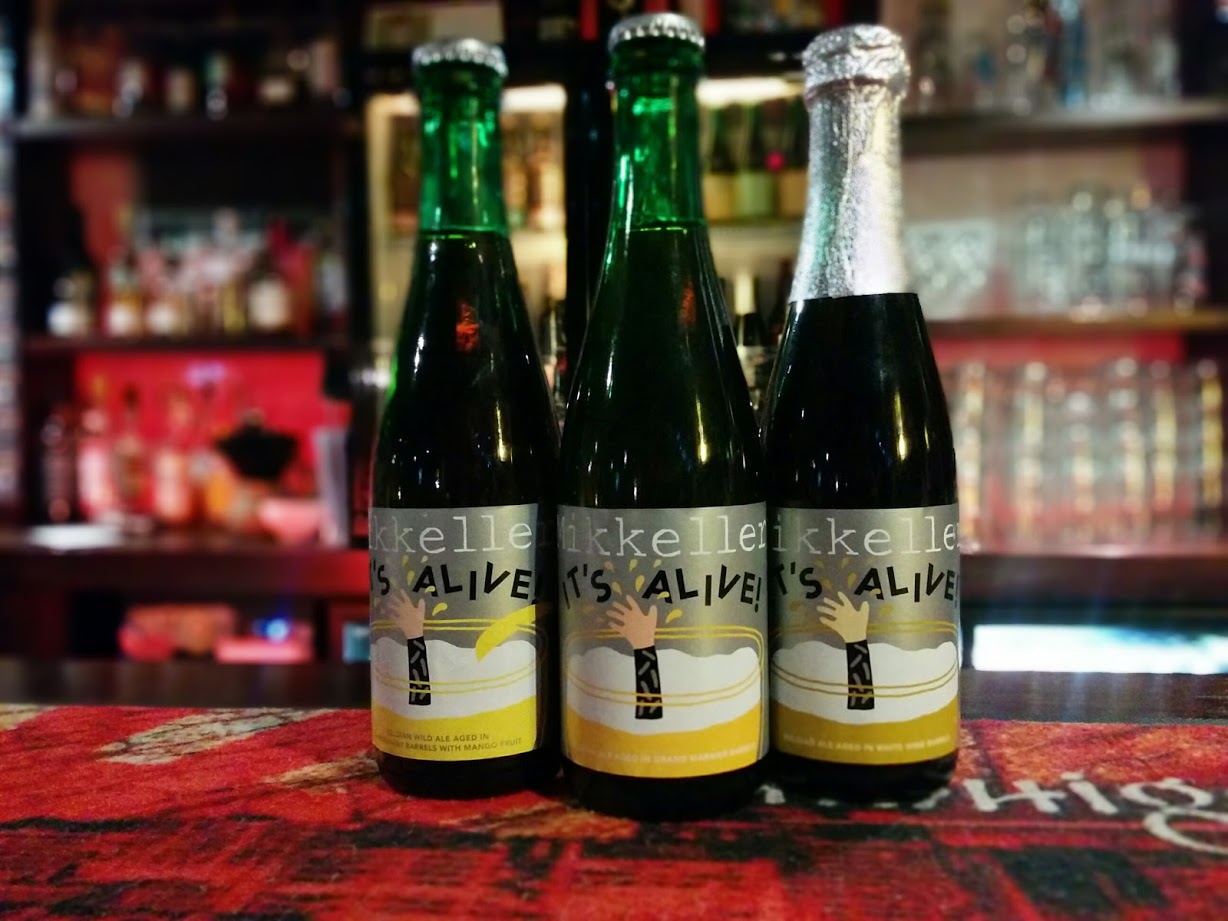 Mikkeller are renowned for their super-geeky series of beers. From single hop IPA series to their many fruited Spontanale series, and even a single yeast series. These experiments make many Mikkeller beers suitable for fun, geeky flights.
As Mikkeller seems incapable of
not
doing a barrel aged version of any and all of their beers, we've ended up with quite a few different versions of their quite interesing
It's Alive!
This Saturday we'll be putting three different versions of this
Bretted Belgian Pale Ale
in a a fun, geeky flight for you to nerd out with.
The base It's Alive! is based on the legendary Trappist ale,
Orval.
As such, the wild yeast Brettanomyces is added to the beer for bottle conditioning.
Brettanomyces is a lot hungrier than normal beer yeast, so over time it devours the sugars left by lazy ol' saccharomyces and develops the flavour of the beer in the bottle. A farmhouse-y flavour characteristic of brett (that some describe as 'horse blanket') comes out with time. This works great in Belgian pale ales, so as The Flight of The Conchords say "
Brett you've got it goin' on.
"
The It's Alives in our flight are over a year old now, meaning the brett character should be fully developed.
But Brett is a common factor to all three beers in this flight. Barrels are what we'll be comparing this Saturday. We'll have:
It's Alive White Wine Barrel Aged

It's Alive Grand Marnier Barrel Aged

It's Alive Chardonnay Barrel Aged with Mangoes
This Saturday only you can try all three of these beers in a 3x125ml flight for just
$20,
and taste the difference that various barrels and fruit can make to a bretted pale ale.
The Return of GABS FOMO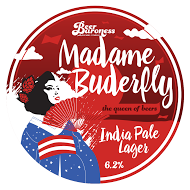 This weekend is the third and final showing of the
Great Australasian Beer Spectapular
, when it hits Auckland for the first time.
If you're not making it up for it, prepare to mute your social media and untappd feeds for a while as thousands enjoy the many beers brewed specifically for GABS.
However once it's all over, the embargoes on serving the GABS beers expires, and we can get our hands on them down in little ol' Welly.
This Tuesday you can begin to cure your GABS FOMO with
Beer Baroness' GABS Beer: Madame Buderfly IPL.
Rice is generally frowned upon among beer enthusiasts, tainted by big-lager using it as a cost cutting measure. However it can be used to great effect in certain styles of beer to lighten the body, as Ava has done in Madame Buderfly:
"Madame Bud-erfly is a hoppy strong lager made with rice added to the mash. Rice gives the beer a lightness and a uniquely complex malt balance unlike many lagers.
Combined with a blend of some of NZ's and the USA's most interesting and flavourful hops to give sweet lemon and mandarin flavours with delicate floral notes. The hops combine well to give the beer a thirst quenching bitterness and layered flavour profile."
We're tapping Madame Buderfly IPL at
5pm this Tuesday
. First person to make a marijuana joke gets a high five!
New & Coming Soon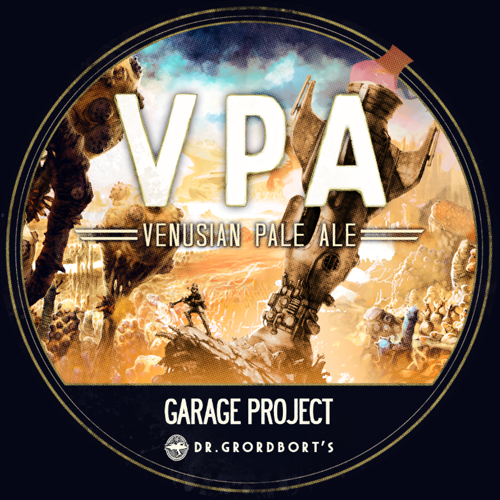 If you failed to make it down on Tuesday for Tasi's Staffie Series beer release "Plummy The Elder", there is a wee bit left in the keg for tonight, but it wont last long.
Failing that, if you're lucky this weekend you might even get some of the
10L that was made for handpump
which will be showing up soon.
Nelson's
Townshend Brewery
is back in a big way, with the always-excellent
Old House ESB
currently on handpump.
Keep an eye on your HZ apps for
Cathcart's NTA and No.9 Stout
on pump and their new
Chain Mail APA & Fresh Hopped Oldham's Tap Pilsner
on tap.
Also in bottles is limited stock of the amazing T
ownshend/Yeastie Boys Wynnes Fall Apple beer.
This 8.7% barrel aged mixture of beer and cider manages to taste like neither, and wowed audiences at PBE 2015. We just got two cases in, which will no doubt be the last we see of it!
After a faaaar too long hiatus,
Garage Project Venusian Pale Ale
is coming back!
If you don't remember, that's the Garage Project beer with all the adjuncts, that end up working amazingly with the base beer. Wait....
VPA substitutes some of the more aromatic hop characters for the actual ingredients:
Lemon grass, kaffir lime leaf and grapefruit peel.
There's also a load of hops to reinforce the tropical flavours of this excellent IPA.
Catch it soon on the NZIPA tap.
An old friend from Oregon is returning soon, but be careful because they party hard.
Rogue's 9.5% ABV XS Imperial IPA
is back on the import IPA tap soon.
XS IIPA was one of the very first imperial IPAs to be released back in the 90's. You'll be able to taste a little bit of IPA history - but only in small glasses!