Auckland Tasted Like Jaffas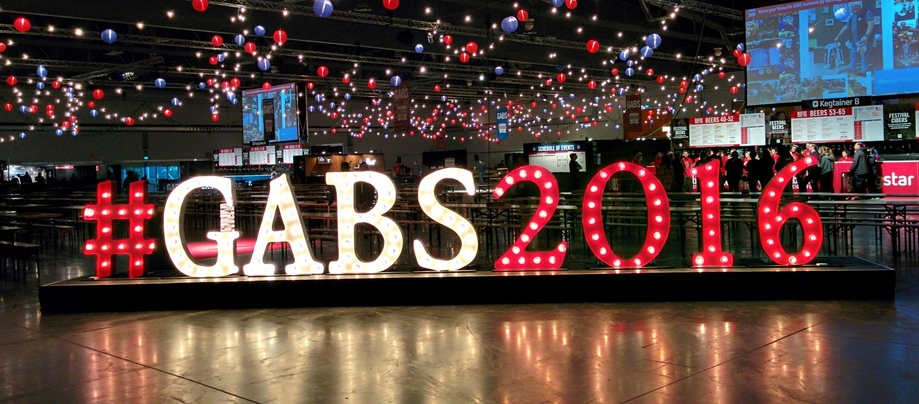 Last weekend Auckland showed it has what it takes to be a great beer city, when the
Great Australasian Beer Spectapular
made it's way across the ditch for the first time.
I was lucky enough to have been to the original GABS in Melbourne in May, so know how slick GABS is when run in its home town. I was very curious to see whether the magic of GABS Melbourne translated to New Zealand, and whether Aucklanders would even show up.
We arrived on Friday, and headed straight to Auckland's beer Mecca Galbraiths.
The hype created by SOBA's 'Auckland Beer Week' events was palpable when we walked in. Galbraiths was hosting a U.K. tap-takeover, and a table full of excited Wellingtonian & Auckland brewers and importers greeted us.
Over pints of Bob's and Bitter & Twisted we learned that the stall-holders present were impressed with the communication and organisation of GABS so far, and were excited to head in and set up. This boded well for Saturday.
Saturday arrived, and with minor hangovers we set out for the ASB showgrounds. This is where Auckland's main weakness as a beer city showed itself.
Urban sprawl is rampant in Auckland, and all of Auckland's large event venues are spread far and wide, away from the CBD and main public transport routes. Luckily SOBA had organised busses from the Britomart hub, which saved many from an expensive taxi ride stuck in traffic.
The main hall setup was impressive. "Wow" was the main description heard when people entered. A festive mood was set with a huge "#GABS2016" sign, hundreds of festive lanterns and four big screens displaying social media photos.
The guts of GABS is tasting paddles, and many GABS veterans were initially confused and frustrated by ABV restrictions imposed by Auckland's draconian Liquor Licensing Authority.
Tasting paddles were restricted to
five tasters less than 9%ABV OR two tasters of beer over 9%ABV.
This meant many peoples paddle plans went out the window, which seemed to cause a lot of intial delays and lines. The lines diminished over the session as volunteers got the hang of pouring and punters paddle planning improved.
While enjoying my first paddle, the magic of GABS emerged, when the roving acrobats began performing by the nearby giant jenga set.
While enjoying a Croucher Black Forest Sour, the three acrobats proceeded to stack on top of each other. They then formed a human tunnel which
the roving band marched through while playing
. It's these surreal moments that make GABS really stand out for me.
GABS also had plenty of brewery stalls, which came in handy when the festival stands were crowded. So after my first paddle I ventured over to the Mata stand nearby to try their two new festive brews.

Tammy and Gloria had a small crowd at their stand, but still found time to catch up. Mata's Caribbian Queen was back, and tasting deliciously full of coconut and vanilla as it's Beervana release.
Jaffa Junkie Porter (5.5%)
was a brand new addition to the Mata line up, and was one of my stand out beers of GABS Auckland.
Tammy explained how she spent hours zesting
hundreds of oranges
to achieve the massive orange aroma and flavour present in Jaffa Junkie. The base porter is super chocolaty, which is brought out even more with
cacao nibs and coconut.
The overall flavour is incredibly close to the orange lollies, while not being too sweet to have a pint.
I don't even like Jaffa lollies, but I loved this beer.
Jaffa Junkie stood out so much for me, we asked to hold the Wellington launch.
​​​​​​​So if you want to see what all the fuss is about,
we'll be tapping Jaffa Junkie at 5pm this Tuesday
. We'll even provide Jaffa lollies to compare!
The food stalls at GABS Auckland were varied and of high quality. American BBQ, Chinese Bao, Japanese Temaki, French crepes and more were on offer. However there were only six or seven stalls to feed over two thousand people, so two thirds through the session the wait for food was approaching 45 minutes.
Overall I left GABS Auckland feeling like they captured the essence of what they succesfully achieved in Melbourne and Sydney and will only continue to perfect Auckland in years to come.
Hopefully the liquor licensing authority relaxes next year, after seeing how well behaved everyone was this year. And I'm sure many more food vendors will flock to next year's event after the word gets round.
If you can't make it to Melbourne for GABS next year, I'highly recommend attending GABS Auckland 2017.
Surf Rock Saturday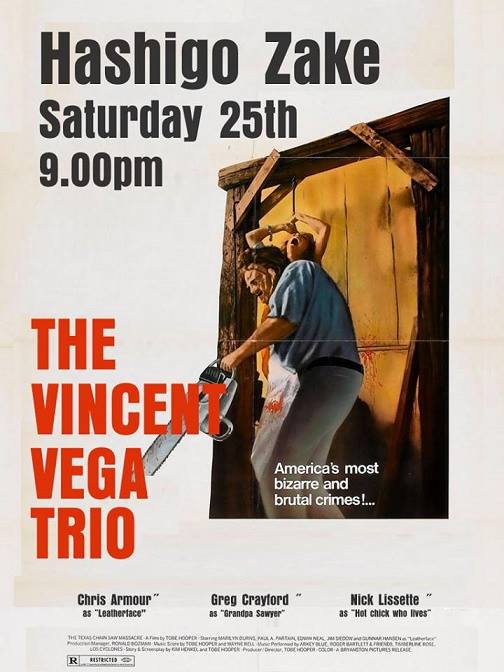 This Saturday the Vincent Vega Trio are back the lounge, playing their awesome surf rock and funk.
Chris Armour (guitar), Greg Crayford (drums) and Nick Lisette (bass)
kick off at 9pm, and will play through to 11.
As usual there is
no charge
to enjoy the Vincent Vega Trio. But our highly trained staff can recommend some excellent beers to match the surf rock/funk - and perhaps even induce synaesthesia.
New & Coming Soon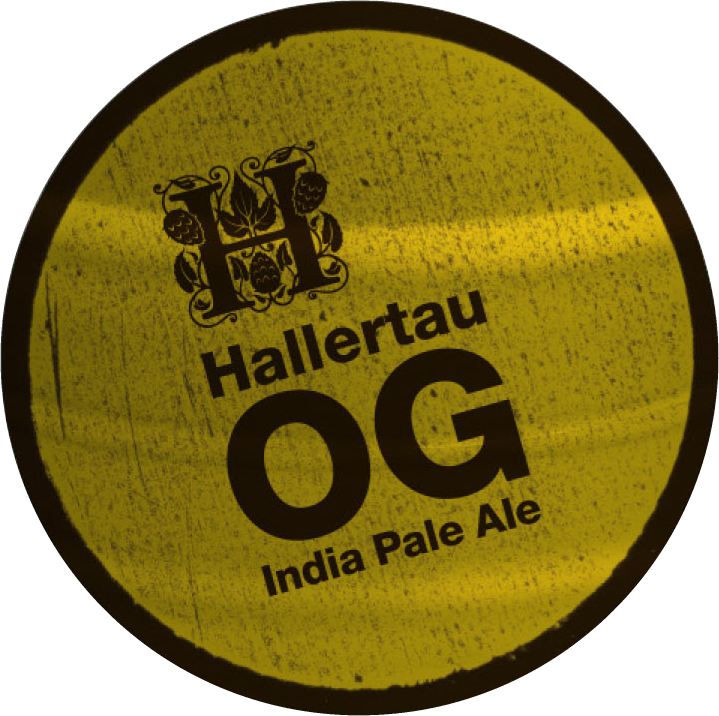 If reading about GABS triggered your beer FOMO, we've got you covered with a couple of festival beers on tap this week.
Funk Estate Jungle Boogie
was at all three instances of GABS and features in the festival six packs which are making their way around
Liquorlands
at the moment.
"With blood orange, lemon and passionfruit, embrace the sour fruit. Hazy and slightly pink beer with touch of citrus on the nose and sour on the tongue."
Hallertau's Auckland GABS offering was a re-brew of the orignal recipe
Maximus Humulus Lupulus IPA.
This is a beer I have many fond memories of, and would make a huge splash every year it was released.
Since then Maximus has been toned back to 5.8%, and is a completely different beer.
This one took me straight back to 2009, having my taste buds ruined by biterness and loving it.
Look out for it on the NZ IPA tap shortly.
After our planned NRT beer was recalled by the brewery, we decided to tap something special from our Belgian keg stock instead.
Lindemans Pecheresse
was tapped, and is still going today. It's certainly not a sour lambic, but is packed to the brim with peach flavour. It's the most fun beer I've tasted all year, and it's only 2.5%!
If you need sourness, don't worry. We've got a keg of
Rodenbach Grand Cru
on next.
We missed out on To Øl's Releaf Me in the first shipment, so it's great to see it coming on tap this weekend. It sounds like a reminder of summer:
"A bright and refreshing Belgian Blonde Ale,, infused and brewed with the freshest Thai Lime Leaves. Lime aromas on the nose turns to a sweet fruit flavour, counteracted by the dry Nelson Sauvin and bitterness from Citra.
Keep and eye on your HZ app for this one.