Mahalo Maui

Maui Brewing Co. have been on my radar for a few years now. They were one of the first breweries to challenge my perceptions of beer cans as an early adopter in the "micro-canning revolution" (as they call it).
Their
CoCoNut PorTeR
blew my mind back in 2009 when I tasted it stewarding for the BGoNZAs. It must have impressed Chris from Kereru too - I'm fairly sure it's part of the inspiration of For Great Justice.
Later, I picked up a can of
Big Swell IPA
from Thorndon New World. Despite being mistreated grey market beer (don't tell Dom) it had kept remarkably well in its can. So after tasting what properly treated can of Big Swell tastes like last month, I'm pretty excited to find out what a properly imported keg tastes like tomorrow.

Because tomorrow from midday we'll be tapping our first ever kegs of both Big Swell IPA and CoCoNut PorTeR - as well as a newbie: Mana Wheat.

Mana Wheat sounds pretty intriguing too, not your normal boring American wheat ale. Mana has Maui Gold Pineapple added for 'extra fruity sweetness'.

We tap all three of these Hawaiian beauties at midday, so pop on down any time tomorrow to try some of Hawaii's best.


16 Sleeps till PBE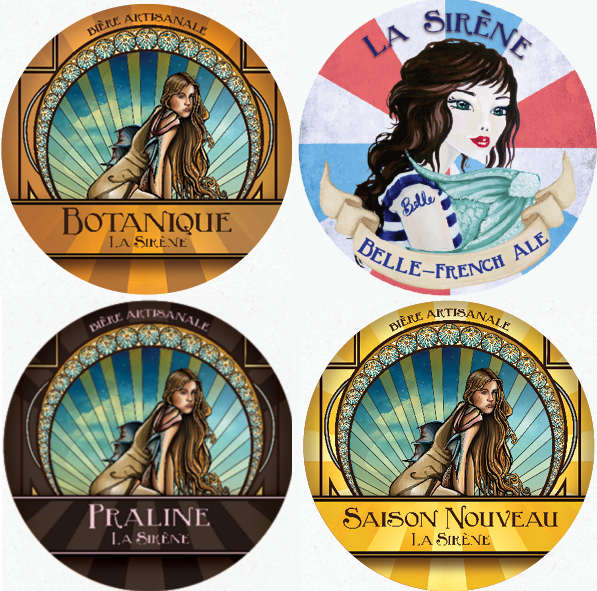 Wooooah, that's just over two weeks to go. It's getting reeeal.

We've now finalised the list of brewers to be showcased at PBE 2015, which is now available on the FB event.

Our daily announcements also continue on the FB event/page and twitter.

On Tuesday we announced that renowned Austrailian farmhouse brewer La Sirene will be available on tap for the first time at PBE. We even did a press release.

Four La Sirene beers will be on tap at PBE 2015: Belgian Praline (GABS people's choice), Botanique, Belle-French Ale and Saison Nouveau.

There's also bottles coming over with these kegs, which include their legendary brettanomyces dosed Wild Saison. Bottles of which will be available at the bar following PBE.

We announced plenty of other beers over the last week, check them out below (click on each beer for more info):

- Choice Bros Peanut Slab Stout

- Te Aro Brewing Grapefruit Gulpin' IIPA

- Ballast Point Grapefruit Sculpin

- Coronado Punk'In Drublic & Ballast Point Pumpkin Down

- Brewcult Milk & Two Sugars Imperial Coffee Milk Stout

We'll be releasing the whole beer list in spreadsheet form, the week of the event. It'll include columns for ABV, country, brewery, which half it'll be on and more. So those of you who like to plan your drinking lineup can rest assured.

If you don't have em yet, grab your tickets at pbe2015.lilregie.com.


Jazz Vocalised
It's not our just instrumentals this Saturday in the lounge, with vocalist Moira Jean joining Reuben Bradley (drums), Tom Callwood (bass) and Ayrton Foote (keys) to form the
Reuben Bradley Quartet
.

They'll be whipping out a fine assortment of new and old soul, jazz & rock treats that are apparently "for the filthy animal in you."

The Reuben Bradley Quartet kicks off at 9.30pm this Saturday night, and as usual, there's no charge for coming along.


PortlandiaHead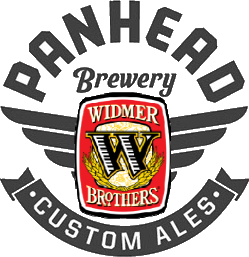 Parrotdog weren't the only ones collaborating in Portland. Panhead brewer Mike Neilson also found time to collaborate with
Widmer Brothers Brewing
while recently visiting for the Portland Brewer's festival.

Mike & Widmer teamed up to create the Wid Hog xIPA. The 'x' is for experimental, as they used un-named experimental varieties of hops in this 7% IPA.

Kegs of this beer just arrived from the states, so we're tapping it fresh at 5pm next Tuesday the 13th of October.


Fresh Off The Boat

Last week we announced our 'Fresh Off The Boat' tasting, which occurs next Wednesday the 14th.
We had some weirdness with our online store making it go 'out of stock' whenever anyone booked a spot, so you might have thought you'd missed out.
Fear not! There's still a few places left, and we've fixed the issue with the store, so head over to cultbeerstore.co.nz and lock in your spot for just $35.

We'll be tasting all the newbies from the latest shipment including:

Modern Times Fortunate Islands With Grapefruit Zest - hoppy wheat ale with grapefruit

Ballast Point Calm Before the Storm - vanilla coffee cream ale

Gigantic SOLID! - hoppy wheat ale

Gigantic/ParrotDog/Het Utilje Sun Never Sets - India wheat lager

Gigantic Ume Umai - plum & black rice ale

Ballast Point Pumpkin Down - spiced pumpkin scotch ale

Coronado Punk'in Drublic - imperial pumpkin ale