Croucher's Four Track IPAs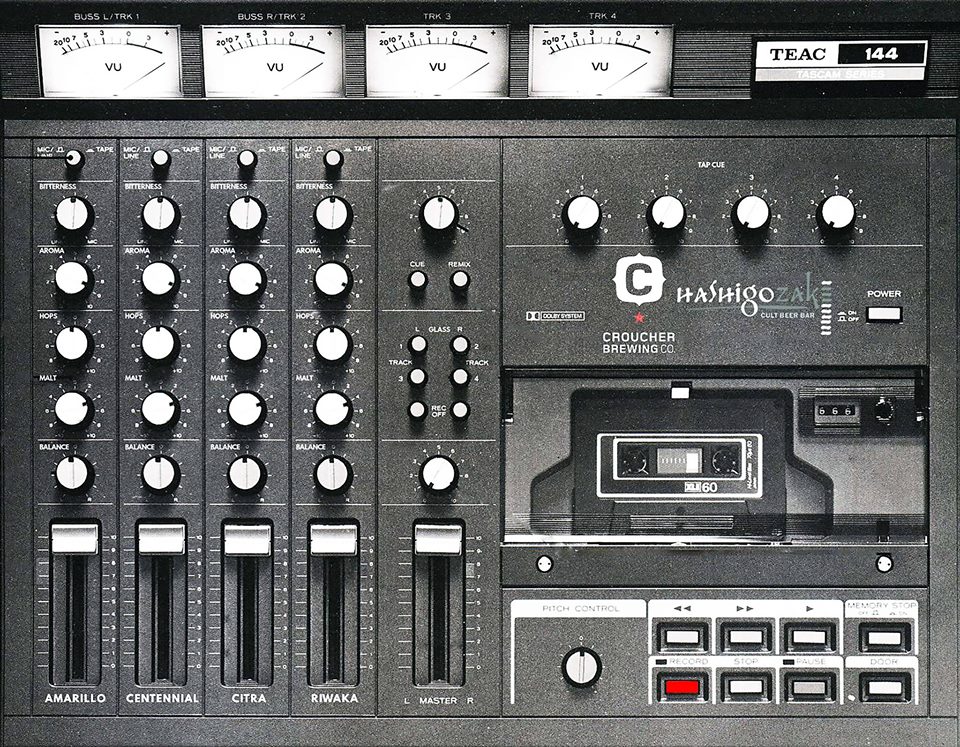 The Croucher SingleTrack IPA series is a wonderfully geeky sequence of hoppy pale ales, each brewed to the same recipe but with one ingredient varied: the single hop used.

It's a great way of showing what a certain hop does in a beer, and how it presents in terms of bitterness, flavour and aroma.

A few weeks back we had a New Release Tuesday featuring two of these IPAs side by side... But we thought we'd take the geekiness to the next level.

So we asked the brewery to hold onto a keg of each of the four most recent SingleTracks; Citra, Amarillo, Centennial & Riwaka - for a special event....

This Saturday the 3rd of October we'll be tapping all four of these kegs, and offering 150ml tasting flights featuring each of the four most recent SingleTrack IPAs.

Not only will you be able to go full geek and compare Citra, Amarillo, Centennial & Riwaka hops, we'll give you a voting token with your flight to vote for your favourite by popping it in the corresponding hop's box. If you're not happy with the four voting options on offer, make sure to start a social media campaign for a fifth. This hop referendum is just a distraction from the real issues anyway.
These flights will only be available on Saturday the 3rd of October, so don't miss out.


23 Sleeps till PBE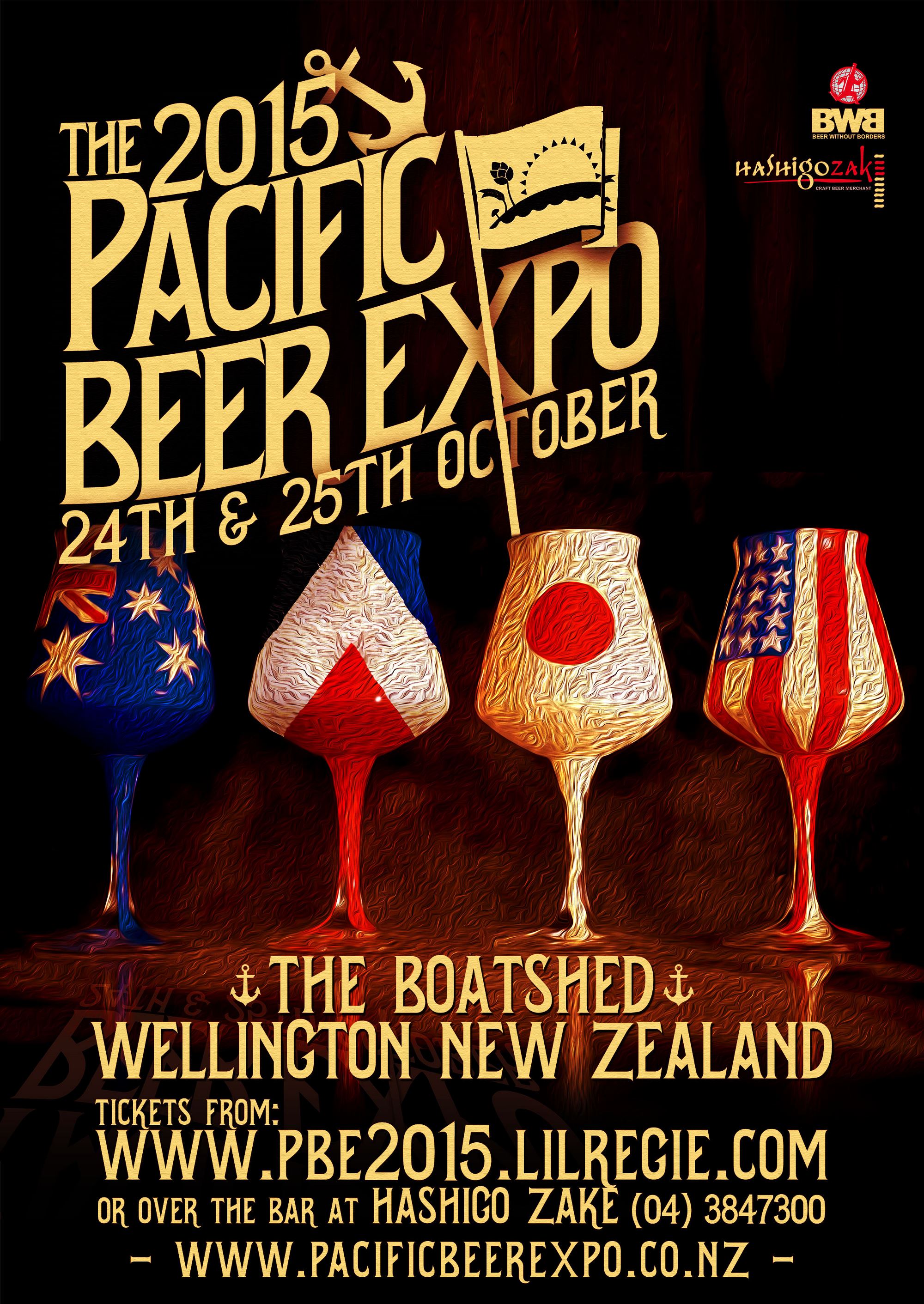 That's right, just 23 sleeps till the Wellington's coolest little beer festival!

We've been busily announcing the beers as they become confirmed, feeding out info on the FB event/page & twitter.

If you need any more convincing, here's what we announced over the past week (click on each beer for more info):

- Modern Times Fruitlands Cherry Gose

- Modern Times Fortunate Islands with Grapefruit Zest

- North End 'Become the Ocean' Gose

- Tiamana Gerda Gruit

- Craftwork/Choice Bros Autobarn

- Renaissance Barrel Aged 2013 Tribute Barley Wine

There's still a plethora of amazing beers to reveal, so keep an eye on the social medias.

Next week you'll even start seeing posters about town, so don't forget to exclaim loudly to everyone in earshot how great PBE is whenever you see one.

If for some reason you haven't got your ticket yet, quick being a slacker grab one for you and all your friends at pbe2015.lilregie.com.


Doublenecks + Big Wednesday
This Saturday the dynamic duo
Doublenecks
are back. Local legends Nick Granville (guitar & bass) and Lance Philip (drums & loops) will be creating masterpieces mixing funky-improv & groove-classics.

The Doublenecks kick off in the lounge this Saturday at 9.30pm, and as usual, no cover fee.

But that's not the only gig we've got over the next week. On Wednesday the 7th we have a special guest gig, featuring local greats Nick Granville, Rodger Fox, Tom Warrington, Lance Phillip... and a secret surprise international guest!

It's a bit of a secret who the international guest is, but perhaps those who can look slightly to the left can figure it out.
All I can say is that this U.S. based blues guitar legend is in town for a short time, and this is your chance to watch him perform up close and personal for free.

Being a school night this one kicks off a little earlier at 8.30pm, this coming Wednesday.


PortlandiaDog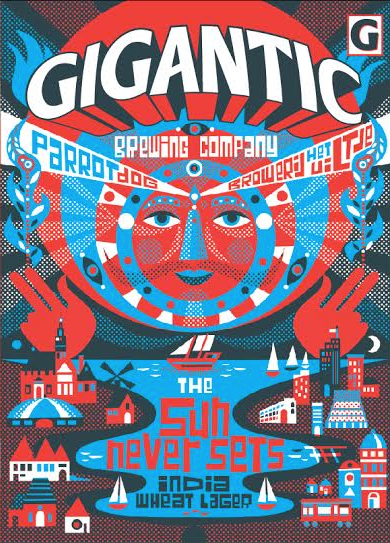 Back in July a bunch of Kiwi brewers went to Portland for the Oregon Brewer's Festival, the idea being a bunch of Portland brewers reciprocate for Beervana.
Among these brewers was Matt Warnerdog of
ParrotDog
.
While in the beer mecca that is Portland, Matt teamed up with local Portlandian brewer
Gigantic
and Netherlands brewer
Het Uiltje
to make a unique 7.3% "India Wheat Lager" -
The Sun Never Sets
.

It seems such an international beer caused a stir in Oregon's beer capital, with the three guys making the local news (that video is also handy if you want to know how to pronounce 'Uiltje').

The latest Beer Without Borders shipment (which arrived today), contains both kegs and bottles of this beer. So we're rushing it on tap for the next New Release Tuesday to get it drunk as fresh as possible.

Gigantic describes the beer thusly:

"A 3 way collabo with our friends from ParrotDog in New Zealand and Brouwerij Het Uiltje in the Netherlands. Much like in an empire of old, the day never ends for the brewers who made this beer - an India Wheat Lager, brewed with New Zealand Hops for tropical and melony goodness."

Luckily it's the off season for Tuesday night basketball, so we should see a few of the ParrotDog Matts down for the first NZ tapping of Sun Never Sets at 5pm this coming Tuesday.


Taste 'em Fresh Off The Boat

As mentioned above, a brand new shipment has arrived from the U.S. - which always means new goodies from the best brewers in the West.

This shipment contains seven new beers in bottles from various West Coast brewers, so what better way to check them all out by holding a tasting?

We want to make sure you taste 'em fresh, so in just under two weeks on Wednesday the 14th of October we'll be tasting the following beers:

Modern Times Fortunate Islands With Grapefruit Zest - hoppy wheat ale with grapefruit

Ballast Point Calm Before the Storm - vanilla coffee cream ale

Gigantic SOLID! - hoppy wheat ale

Gigantic/ParrotDog/Het Utilje Sun Never Sets - India wheat lager

Gigantic Ume Umai - plum & black rice ale

Ballast Point Pumpkin Down - spiced pumpkin scotch ale

Coronado Punk'in Drublic - imperial pumpkin ale

A place in this tasting costs just $35, a mere fraction of what it would cost to taste all of these astounding beers on your own.

It'll be a pretty relaxed couple of hours, I'll take you through all seven beers and provide a little bit of extra info and discussion around each beer. The customary vote for the favourite at the end always creates some friction.

So come along with friends, or come alone and make friends - book your spot(s) at cultbeerstore.co.nz.