Wadeorade?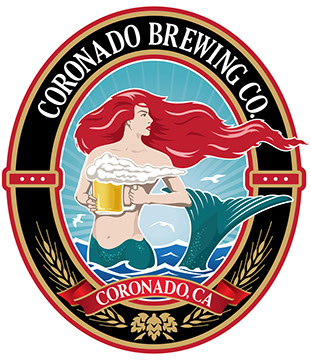 What's a Wadeorade? Well, I'm not entirely sure why Coronado have called their new white IPA
Wadeorade.
I'm sure there's a funny story behind it, but the only info I've been able to find on this beer is what went into it.
Coronado Wadeorade
is a 6.1% IPA made with 38% wheat malt in the grist. This should give it bit of haze and body to back up the citrusy hop character provided by amarillo and citra.
This beer is exceedingly rare to find on tap, with only two kegs being imported to NZ, one of which will be tapped at the bar,
5pm Tuesday.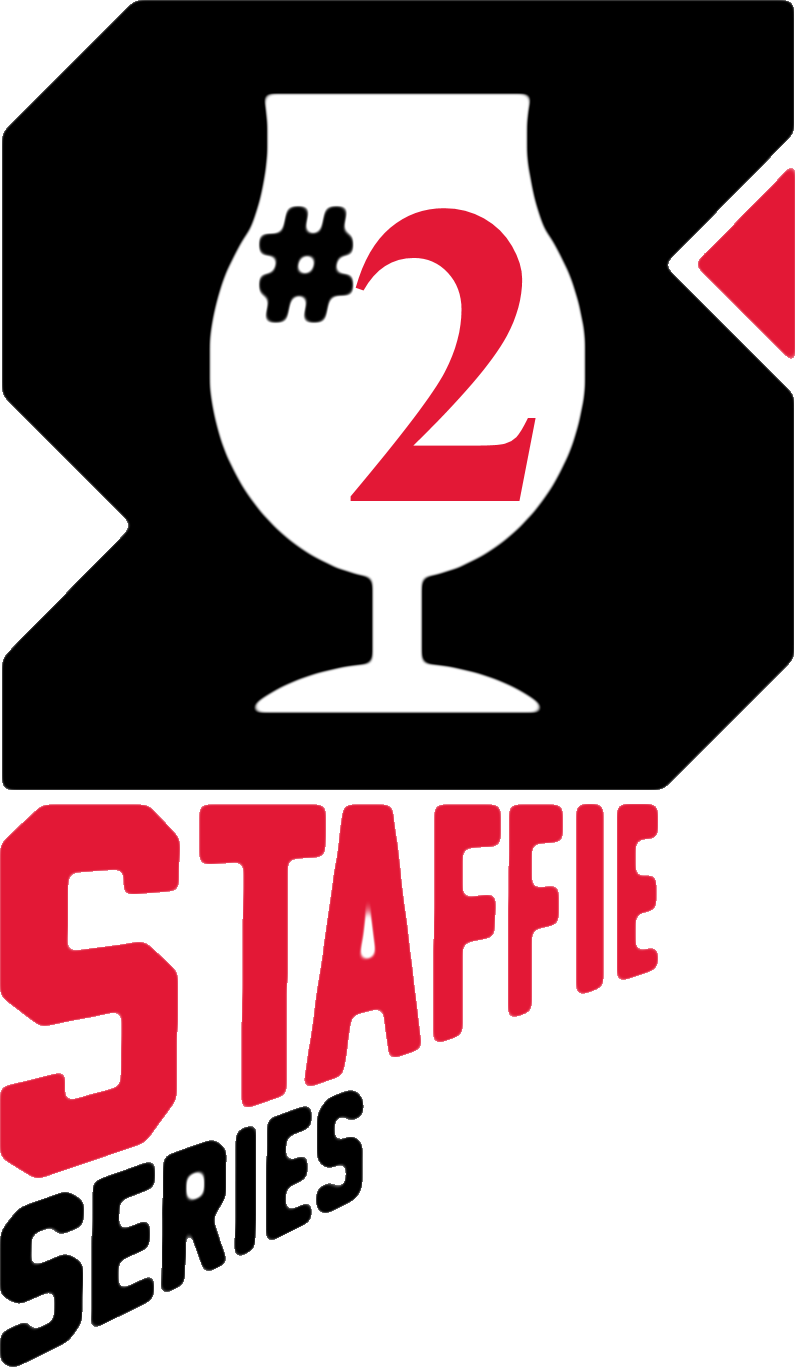 The NRT following this (on the 20th) is the second of our Staffie Series releases:
Citron Fest Saison
brewed by our very own duty manager and barperson Chris Hallberg.
More on that
next week...
Lounge Vocals
Our run of instrumental musical acts is about to be broken, when
Lisa Tomlins
takes the stage this Saturday.
Lisa is known for her soulful voice, and has worked with such acts as Fly My Pretties, Trinity Roots and Fat Freddy's Drop.
We're kicking off the music at the slightly earlier time of
9.30pm
from now on, but the entertainment remains on
Saturdays
and is still
free
, as always.
Meet George
We recently (today) brought in another of Mikkeller's big ass imperial stouts, our first beer from the
George series
.
George started out as your standard 12.12% imperial stout, but then Mikkel decided to see how various barrels affected the flavour.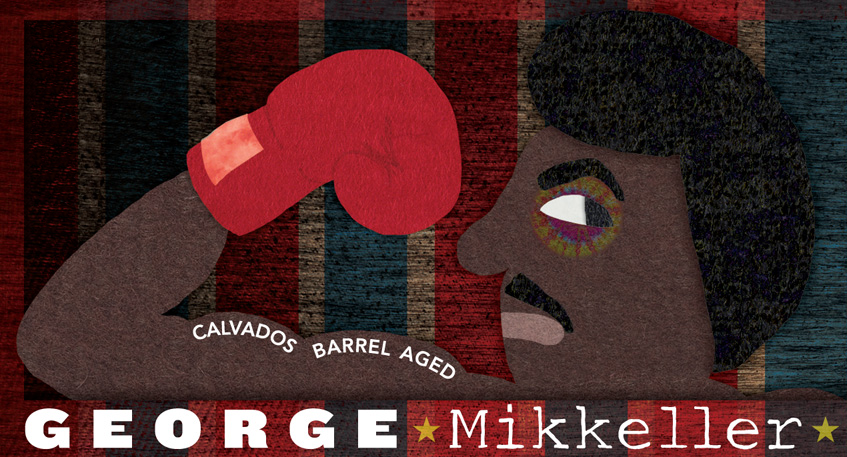 This Saturday you can try the
Calvados barrel aged
version of George, by the glass.
Calvados is a type of French apple brandy, and should impart another layer of complexity to this already massive beer. The label says it best:
"Ever been punched in the face by a beer? Our pal George offers anyone willing to try, a thick and oily fist right to the nose."
This special treatment does make the beer quite pricey, namely $25 for a 250ml bottle. This Saturday only, you'll be able to have a
100ml sample for $10.
Live from San Diego: Modern Times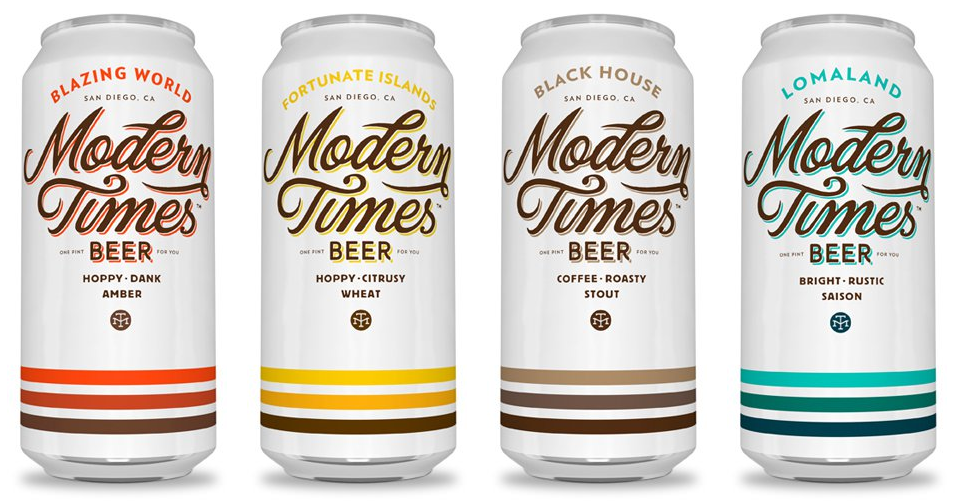 Our first tasting for 2015 will feature the brewery we launched to ring in the new year: Modern Times.
We're trying something a little different with this one.
We've organised a video link to the brewery, so attendees can be taken through the Modern Times range by one of their brewing team. This will include their core range, as well as the seasonal red rye IPA Aurora. They'll also be the perfect person to ask any hard-hitting questions you've got about the Modern Times beers and brewery.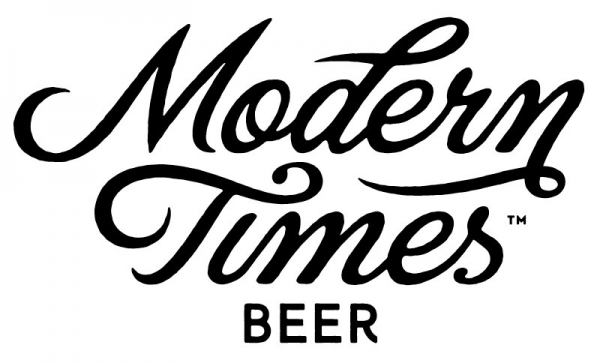 The tasting goes down on
Thursday 22nd January, 6pm start
. This works out as late evening the day before for our man in San Diego, so we'll only have him for around an hour.
After the Modern Times beers we'll showcase a few other San Diego breweries - namely
Iron Fist, Karl Strauss and Coronado.
Book your place at cult beer store, for $40.
Absolutely Positively Tap Takeover
It's been amazing how much easier our Wellington anniversary weekend tap takeovers get each year. Wellington is becoming home to more new breweries every year, and from
Friday the 16th till Monday the 19th
our taps will feature some of the newest, smallest, coolest and most innovative brewers Wellington has to offer.
Expect newer names like
Wild & Wooly, Choice Bros, North End
and
NineBarnyardOwls
along with more established brewers like
Garage Project, Panhead, Funk Estate, Kereru & Baylands.
We've already nailed down a couple of new releases and some stalwart classics, and we'll have all the details for you in next week's news.
Beers You Can Drink Now
We've got a few beers on tap that I'm extra stoked with at the moment.
Almanac IPA
is fresh off the boat and tasting
amazing,
although its neighbour
Liberty Knife Party IPA
gives it a run for its money.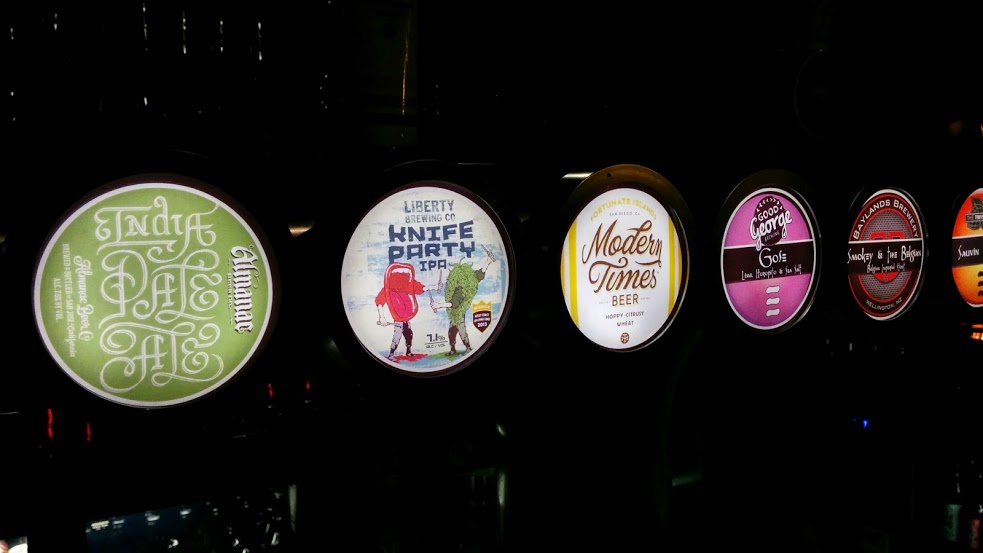 On the weirder front, Good George's wonderfully intriguing
Gose
is still going right next to the massive
Baylands Smoky & the Belgian
. Smoky & the Belgian's combination of roasted malt and belgian yeast gives this pitch black imperial stout a huge amount of depth. Good for a night cap.
If you're after a real ale fix, both of our handpumps are currently cask conditioned:
Townshend JCIPA
and
Twisted Hop Hopback IPA.
Coming soon: De Molen Buffalo Trace bourbon barrel aged Rasputin. Who says imperial stouts are for winter?