Murray Meets a Pelican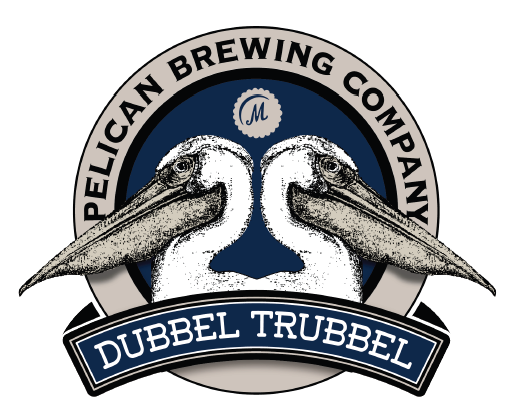 Just when we thought we'd seen the last of Graeme Mahy's beer, a collab of his from the other side of the world crops up.
As I memtioned a few emails ago when I waxed lyrical about his beers, Graeme was behind Hamilton's
666 Brewing
before being headhunted by Murray's in New South Wales.
It seems soon after taking his position as head brewer at Murray's, they decided to send him to Pacific City Oregon to collaborate with Pelican Brewing.
Pelican are no stranger to our taps. Beer Without Borders has managed to secure semi-regular supply of kegs and bottles as of late 2014. We've beome big fans of the subtle flavours and balance that make their beers great. Probably why they won
champion small brewery at last year's World Beer Cup
.
The beer these two masterful brewers created is
Dubbel Trubbel
, a
7.25%ABV
Belgian-style dubbel.
According to the brewers:
"This Belgian-style Dubbel uses a complex and rich malt bill that packs a dual punch of dark caramel giving it a deep brown color with red highlights.
The soft malt notes are complemented by the use of the Belgian yeast that provides a full, fruity aroma and profile, laced with dried currants and dark chocolate.
This unfiltered version of this Belgian-style Dubbel uses only Oregon grown Santiam Hops and infuses dark Belgian candy syrup during the fermentation process resulting in a clean, dry, and highly drinkable ale."
Beer Without Borders only got a few kegs of this beer over, most of which are headed to Graeme's ex-home of Hamilton. I believe we've got the one remaining 20L keg lined up to be tapped at 5pm this coming Tuesday. Don't miss out.
Decadant Saturday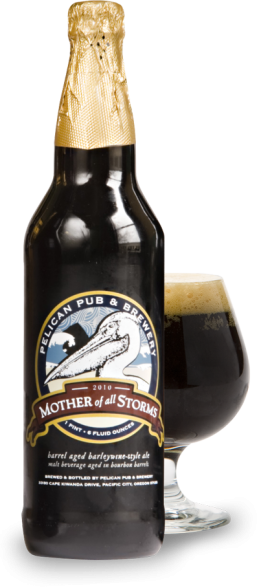 Beers like
Pelican Mother of all Storms
are the reason why we do bottle pour Saturdays.Mother of all Storms is a Kentucky Bourbon barrel aged version of Pelican's English barley wine Stormwatcher's Winterfest. The time spent in the barrel adds "deep flavors of toasted malt, bourbon and oak". It is released annually, and not much is made each year. And it costs a lot to make. And it's
13.5%ABV,
attracting a large whack of excise tax upon arrival.
All of these reasons mean the beer usually costs $50 per 650ml bottle.
We realise that this is a lot, and means you're probably only going to be able to try it with a few mates to split it with. Which is where bottle pour Saturday comes in.
This Saturday we'll be serving 150ml pours of Mother of all Storms for
$10.
We've got bugger all of this beer, so pours will be limited.
The Hos Return
One of 2014's most memorable acts is returning to the HZ lounge this Saturday.
Reuben Bradley's Death Hos
wowed audiences with their stretched apart and extemporised versions of classics from Led Zeppelin, Deep Purple, Steely Dan and Band of Gypsies.
With Daniel Hayles on Keys, Nick Tipping on Bass and Reuben Bradley on Drums.
They'll be playing in the lounge from
9.30pm
this Saturday,
with no cover charge.
Other Goodies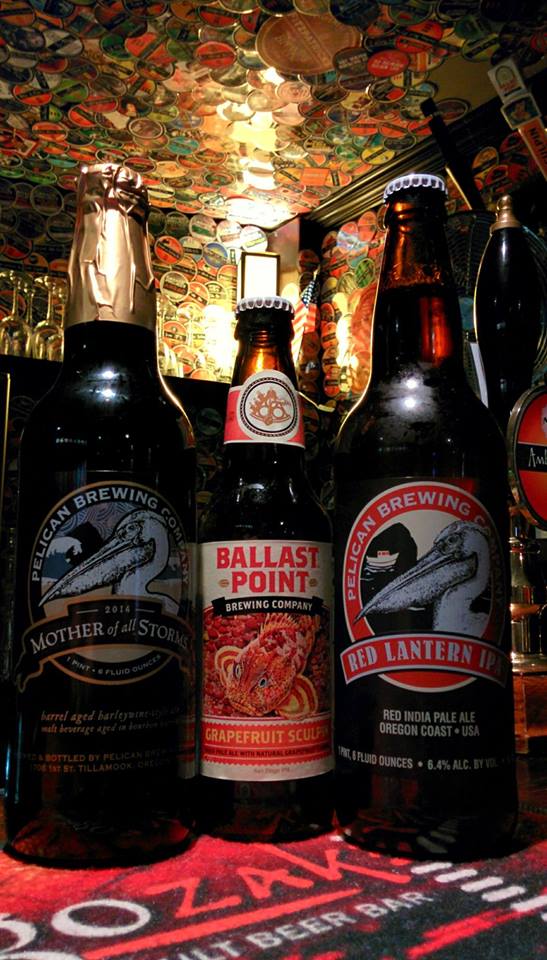 You might have guessed from all of the new Pelican beers that a new shipment from the west coast of America has arrived.
There are some more goodies from this shipment in the fridge and coming up on tap soon.
We've acquired 355ml bottles
Ballast Point Grapefruit Sculpin
, which was one of the most popular beers of PBE 2014.
In 650ml bottles from Pelican we've (obviously) got Mother of All Storms, and the beautifully balanced red IPA
Red Lantern.
> Coming up on tap soon (probably tonight) is some super fresh
Ballast Point Sculpin IPA
fresh off the boat, to be followed by the World Beer Cup medal winner
Pelican Silverspot IPA.