How I learned to stop worrying & love Wellington Anniversary Weekend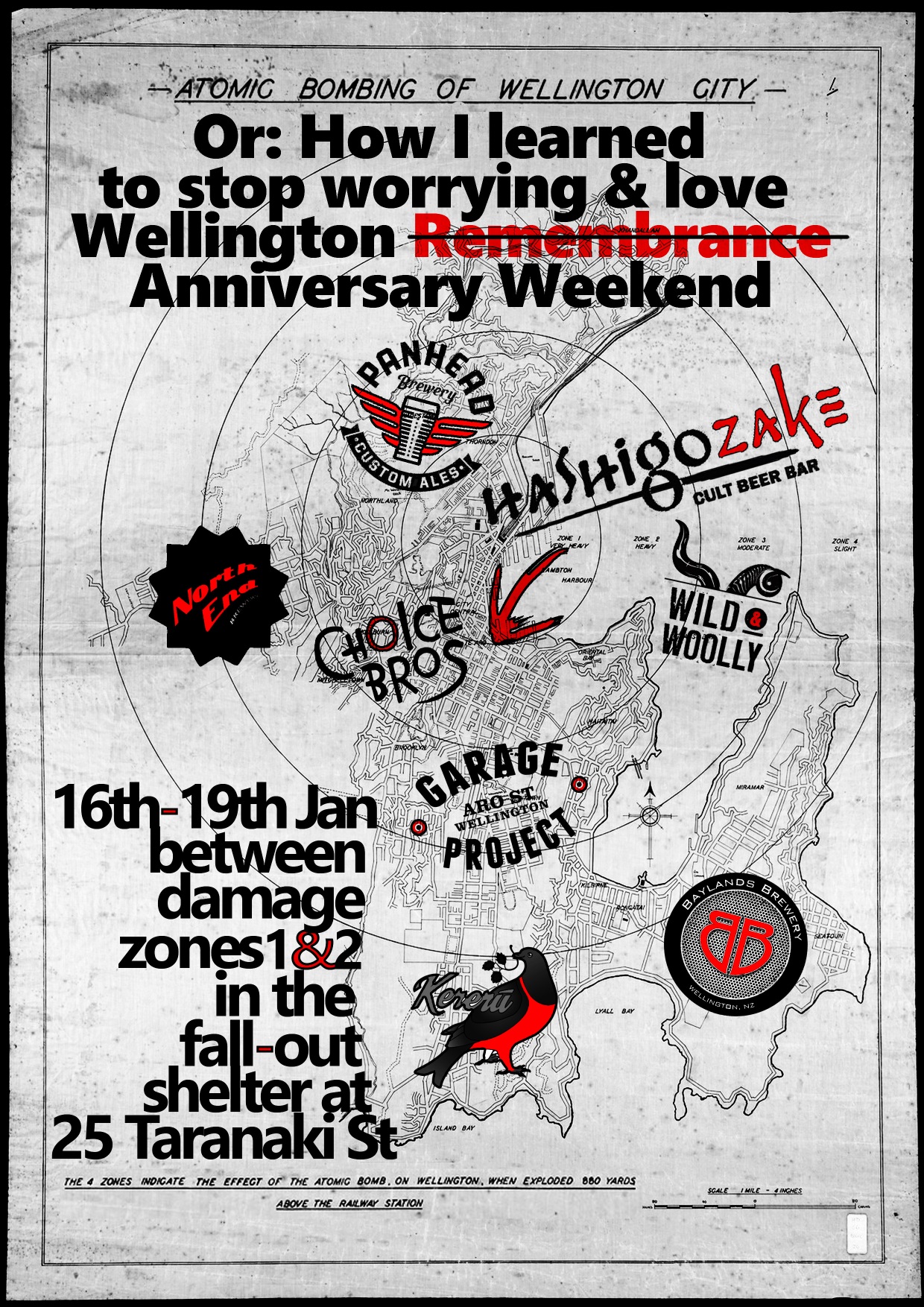 As announced last week, from tomorrow till Monday our taps will feature only local Wellington beer.
Now that most of the kegs are in the house, we can reveal more about what beers you'll be enjoying over the long weekend.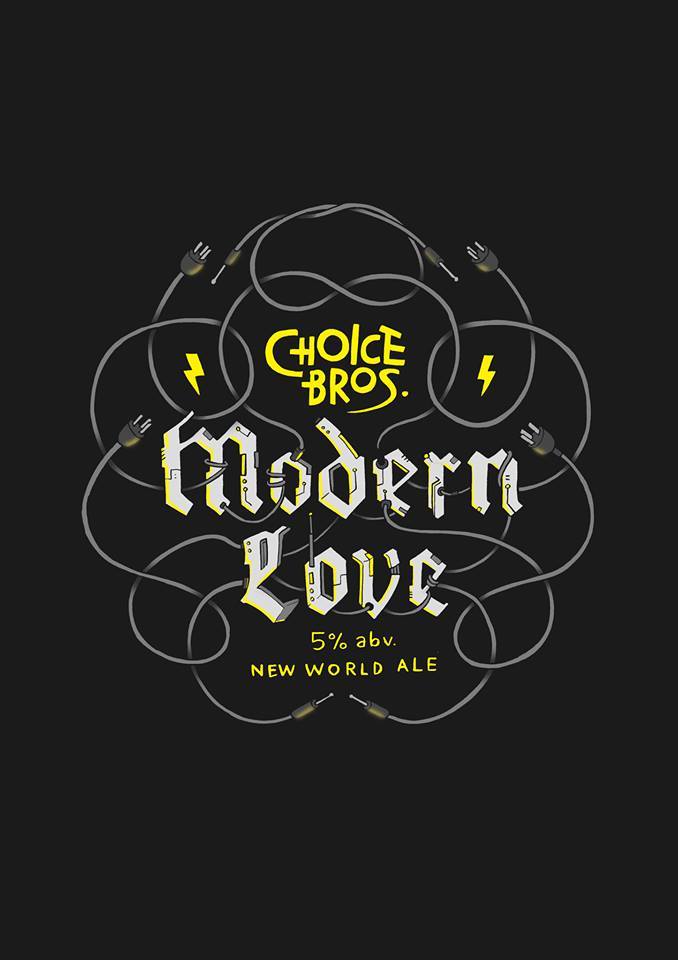 You may have seen a few
Choice Bros
beers on tap around town in the last few months. Brewer, beer lover, HZ regular and top chap Kerry Gray has been travelling around the bottom of the North Island brewing his beers on various small scale kits.
We'll have one of these small scale beers in the form of
Harvest Moon Saison
- which you may remember from PBE. This beer has been conditioning in our cold store since then and should have developed nicely.
Also on tap will be Choice Bros' first large scale batch -
Modern Love
- which was made at (NZ champion) Townshend Brewery in Nelson.
Modern love is described as a 'New World Ale' and features 45IBU of new world hops on a very English malt base.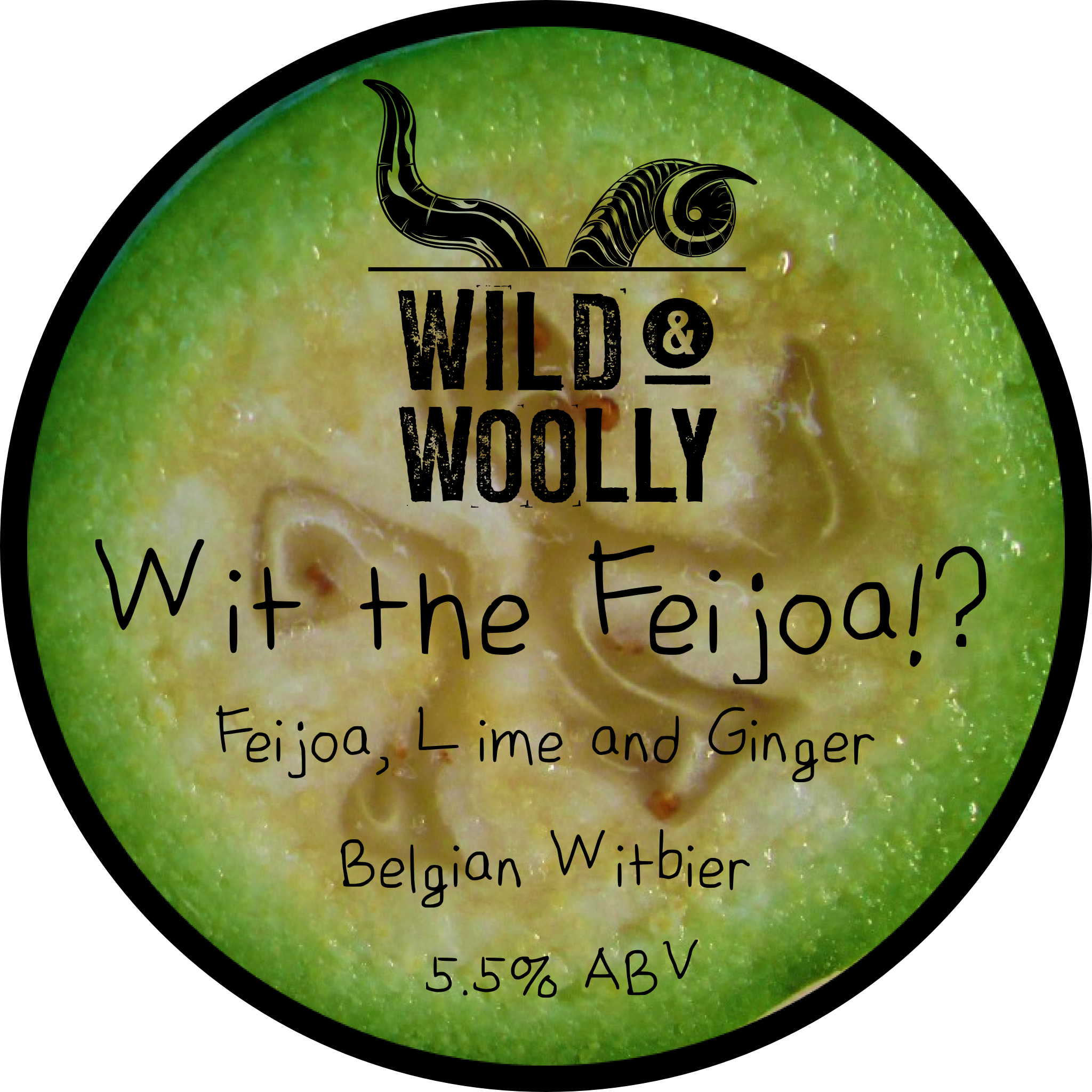 Mount Cook's brand new collaborative brewer is almost up and running. It is shared between new brewers
Tiamana
and
Wild & Woolly
. Unfortuately Tiamana didn't have beer ready quite in time for our takeover, but Wild & Woolly will be on tap for the first time outside of a festival.
Their contribution is
Wit the Feijoa!?
a 5.5% witbier featuring the odd flavour and aroma of Feijoa, spiced with ginger and seasoned with Lime.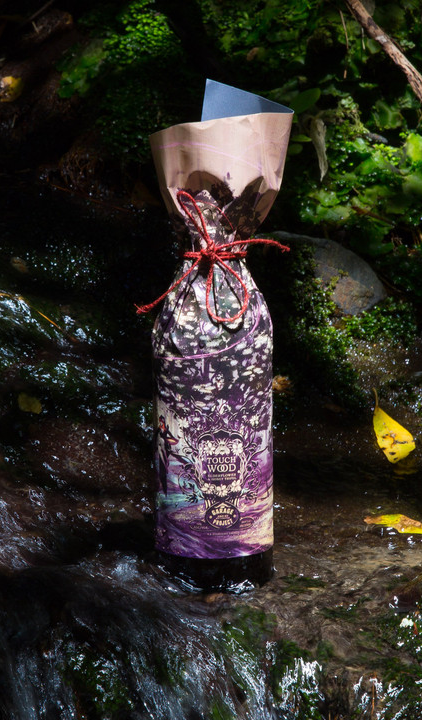 Garage Project
will have strong showing, with two beers on tap and one on handpump during the four day takeover.
We were stoked to have a keg of the very new, yet very rare beer
Touch Wood
. Most of this batch was bottled in some of the most beautiful packaging I've seen (see pic), which guaranteed it was quickly snapped up by eager beer lovers. Less than 10 kegs were filled, so to have this
9%
Elderflower & Honey Tripel
on tap this weekend is very exciting. So much elderflower.
Also on tap for the hopheads will be
Garagista IPA
, and over on the less-cold less-fizzy handpump will be
Cereal Milk Stout
.
Some of the first beer from
Baylands
new Petone brewery will be on tap, namely
Party Pils
and
Rock Solid IPA
with
Cracked Pipe Bitter
and Enforcer Black IPA over on the pump.
Kereru's
odd and savoury wheat beer
Karengose
will be tapped after Wild & Woolly's wit, while their wonderfully decadent Coconut Porter
For Great Justice
will be on over the whole weekend.
Also brewed at Kereru, but under a different label - the newest batch of
North End Amber
will be on handpump and is apparently resembling an English Bitter more than ever.
It may be brewed in Invercargill, but Yeastie Boys' spiritual home is definitely in Wellington. Stu has finally ventured into imperial IPA territory with the 2014 vintage of
Her Majesty.
I'd tell you more about this beer but in their words:
"The world of Double IPA is a place where beer geeks wax lyrical over what hop varieties have been used, so we've kept them a secret for the first time ever."
Fair enough. Her Majesty should be one of the first to hit the taps tomorrow.
Last but not least, Panhead will be filling the gaps with the Wellington classics
Supercharger APA
and
Port Road Pilsner
.
Of course we can't fit all of these beers on tap at once, so we're counting on you to get through some of the initial kegs to get the rotation going.
The lineup turns Wellingtonian from opening at
midday tomorrow
, and stays that way till at least Monday.
Local Bottle Pour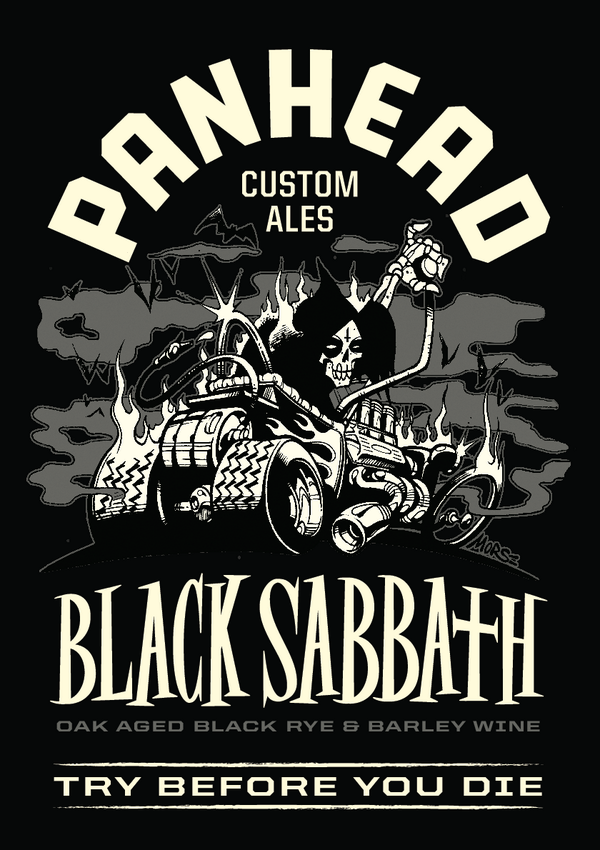 We thought Saturday's bottle pour should reflect the local flavour of the weekend, so it was serendipitous that we saved a couple of cases of the renowned
Panhead Black Sabbath
up at the cool store.
This weekend seems better than any to unleash these on the public, so if you want to see how this
oak aged black barley wine
has aged we'll pour you a glass of it this Saturday.
It'll be $9 per 150ml pour, but due to limited stock there'll only be a few bottles to try.
Surf's Up
Vega and the boys are back with their hot blend of surf, funk, soul and blues. With Chris Armour, Andy Russel & Nick Lissette.
The music starts at the new earlier time of
9.30pm
this
Saturday
and is free of charge, as always.
Staffie Series Returns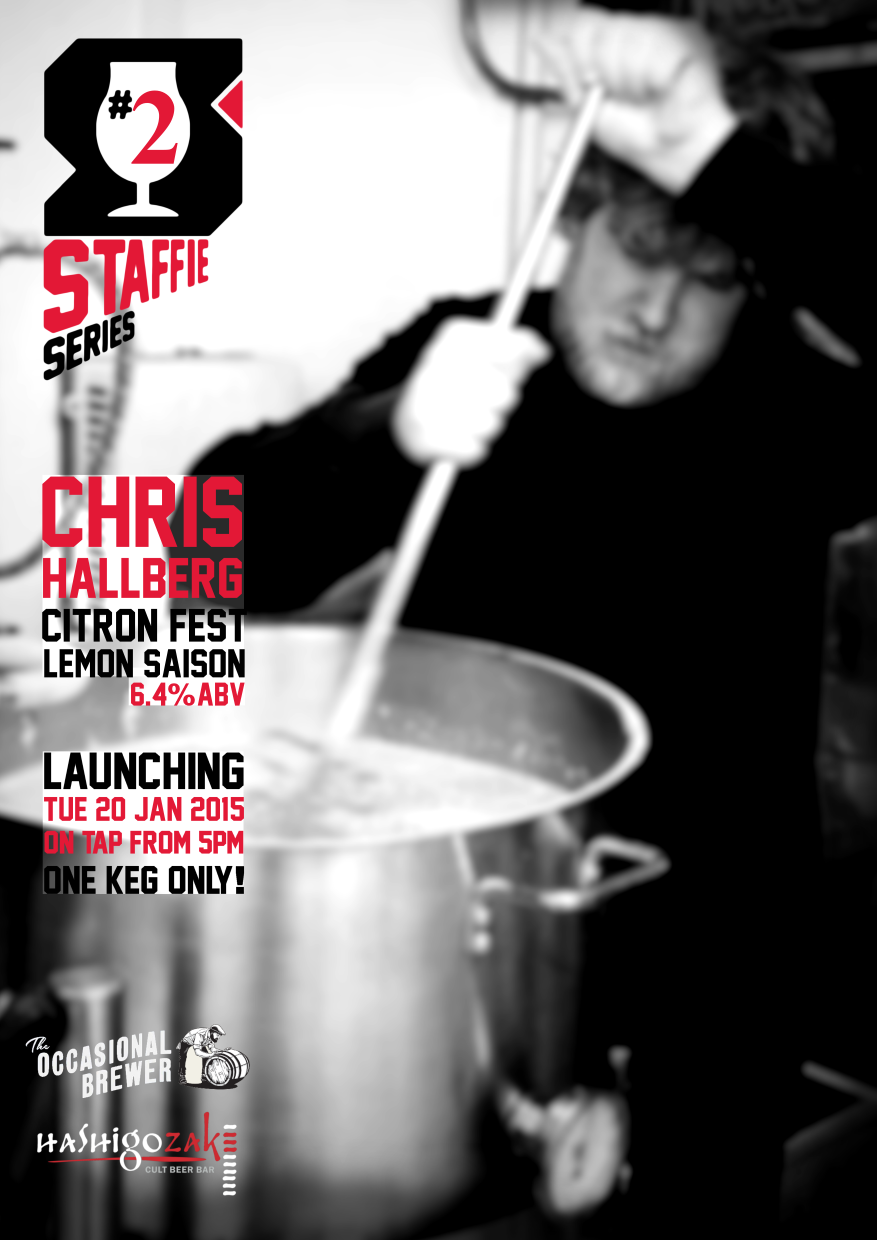 We kicked off the Staffie Series of beers in March last year, with my own Beetnik IPA. This was brewed out at Baylands Brewery, and proved quite popular.
Unfortunately (for us at least) Baylands then became incredibly busy, as Wellington beer drinkers discovered their excellent beers and demand went through the roof. So there was no room for our staffie series batches.
Then late last year
The Occasional Brewer
opened, as a facility that provides all you need to brew your own all-grain beer.
They also had the foresight to have the brewery declared a customs-controlled area, so prospective brewers can pay excise on their creations and legally sell them.
We jumped at the opportunity to restart Staffie Series with The Occasional Brewer team, and our duty manager and barperson Chris had a recipe ready to go.
Citron Fest Saison
is designed to be a refreshing summery saison, featuring assertive lemon flavours. To infuse the citrusy goodness Chris added the zest of half a bag of lemons, and the super-lemony
Sorachi Ace
hops right at the end of the boil.
Chris chose Wyeast 3711 French Saison yeast to ferment his creation, which is renowned for being an easy going yeast that makes beer dry as a bone.
Citron Fest finished at a very low gravity, meaning the yeast ate almost all of the available sugars. This also means the beer is
6.4% ABV.
The team at Occasional Brewer made this process incredibly smooth for us, and I recommend anyone who wants to have a go to contact them.
There was only 38L of Citron Fest made, so we expect it to run out quickly after it hits the taps at
5pm this Tuesday.
Chris will be here to receive all of your praise/criticism - he'll be the tall Swedish viking with a saison in his hand.
Live from San Diego: Modern Times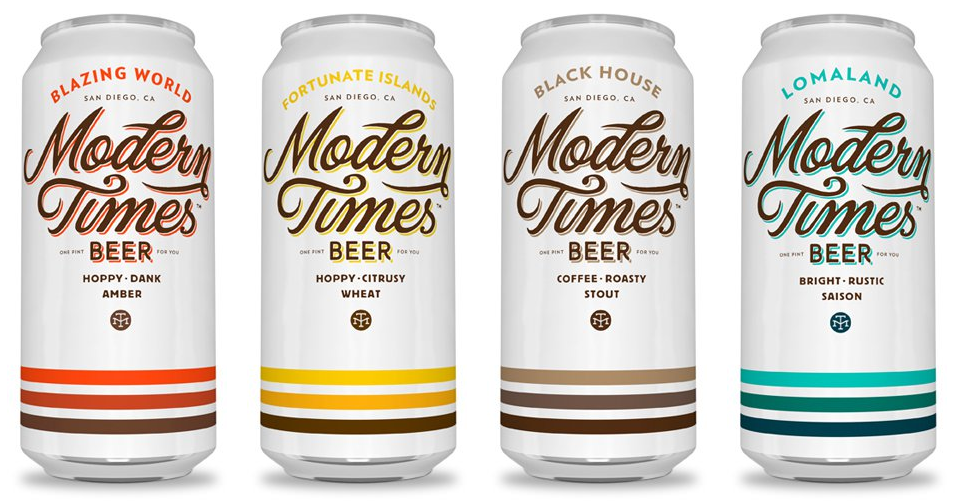 Our most high tech tasting is scheduled to take place one week from now on
Thursday Jan
22nd.
We'll be putting up a live video link to Modern Times brewery so one of their brewers can answer any and all questions you may have while sampling their range.
Book your place at cult beer store, for $40.