The Red, White and Blue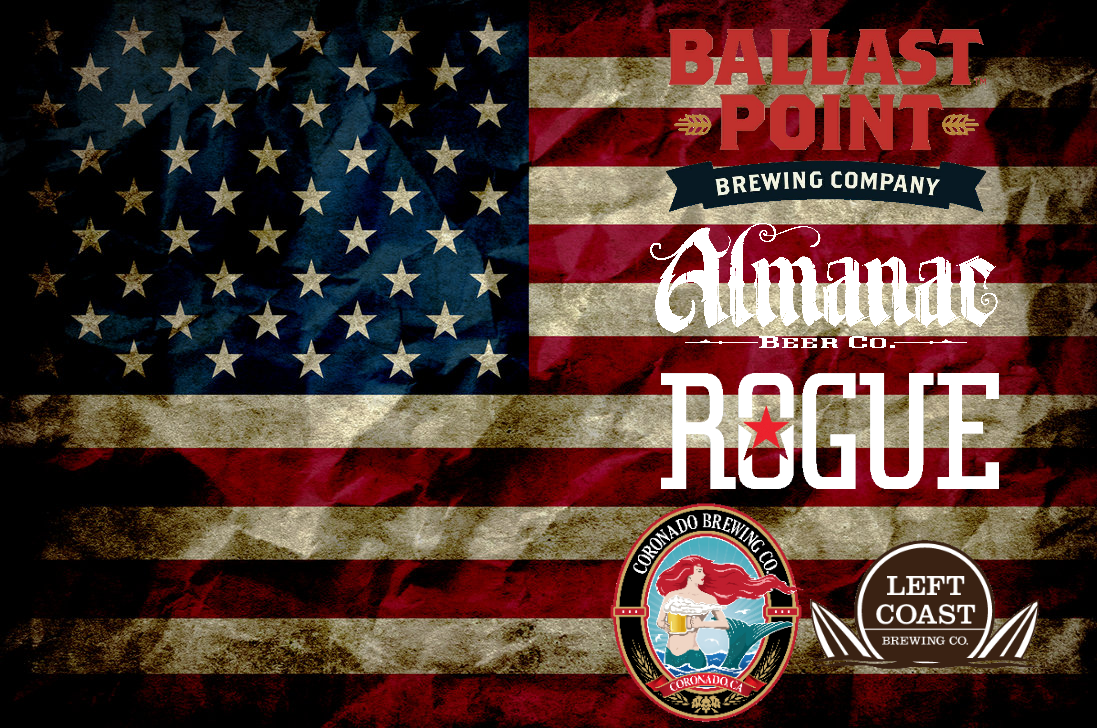 It all happens tomorrow, Wellington's biggest and best celebration of American beer. Our taps are handed over to US brewers, the bar is covered with a thick coat of red, white and blue and we serve classic US barbecue meat.
The Fire Truck food truck will be sorting out the latter, bringing some simple yet delicious bbq food. Tomorrow you'll be able to choose between bbq pork shoulder or beef brisket, served with Apple and walnut slaw, pickles and a sourdough roll.
It's been quite a while since we've had kegs from Speakeasy, and tomorrow will be your first chance to try the latest shipment of
Speakeasy Big Daddy IPA
on tap.
Along with Big Daddy, we'll have on tap: Ballast Point
Big Eye IPA
,
Pescadero Pils
,
Grunion Pale Ale
&
Sextant Stout
(on hand pump); Almanac
Bourbon Sour Porter
&
Golden Gate Gose
; Coronado
Orange Ave Wit
and Rogue
Chocolate Stout.
If some of those go, we've got other US goodies in reserve to put on afterwards -
full details here.
Sexy-Mex
The sexy Mexican is back. Carlos Navae Quartet will be playing sensual Afro-Cuban Jazz, Soul, Funk and Caribbean beats in the HZ lounge this Saturday. Expect good vibes, with a little salsa dancing on the side.
Catch him from 10pm – free as usual!
Back to School
The first semester of Craft Beer College just wrapped up, and now that you've graduated your first year courses it's time to move on to 200 level.
Craft Beer College recently announced their new series of more advanced tastings, focusing on more advanced styles of beer.
These are:
Passion for Pale (Ale)

Saturday 12 July, 2pm




Dark and Delicious

Saturday 9 August, 2pm




Belgica: Belgian-style Beers

Saturday 13 September, 2pm




Super Sours

Saturday 11 October, 2pm




Big and Barrel Aged

Saturday 8 November, 2pm
The first tasting in this series, Passion for Pale (Ale) is next Saturday, and places are still available - contact Steph at
info@craftbeercollege.co.nz
.
Mikkeller Goes Big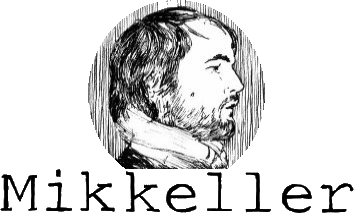 Mikkeller is known for pushing the envelope in brewing, and has been a big player in changing peoples perception of what beer is and can be.
He's achieved this by doing things with beer which many would have thought impossible, and actually pulling it off. His "Big Bad Barley Wine" series is a good example of this.
The first barley wine Mikkel brewed was "Big Bad", a classic sweet, malty barley wine at the fairly standard strength of 10% ABV. Following that was "Big Worse", a very similar beer but at 12% ABV. Then came "Big Worst", pushing the ABV up to 17.6%. Then, r
unning out of superlatives, Mikkeller's latest in the series is
Big Worster Barley Wine
, which hits the ceiling at 18.4% ABV.
As if having a barley wine the strength of port wasn't enough, Mikkel then aged Big Worster in various wine barrels. You may remember the Malaga barrel aged version from X-Ale - this Tuesday you will be able to experience the Chardonnay barrel aged version of this extreme beer, on tap.
Due to its extreme strength we will be offering this beer in extra-small serves of 150ml. There was only one keg of this beer brought into the country, so don't miss this chance to taste a beer from the edge of innovation. Mikkeller Chardonnay Barrel Aged Big Worster will be on tap from 5pm Tuesday.