Immediately below...
X-citing Announcements
Barman Musicman
(Din)Ramen
Innovation from the HZ I.T. Department
Make your vote count
Welly Beers for Welly Weekend
Lakefront Fronts Up
New in the Fridge
X-citing Announcements
Last week we revealed our intention to remain closed to the public during the the costumed madness that occurs February 7th & 8th.

Instead, Hashigo Zake will be the venue for the most extreme beer festival held in New Zealand. Today we can reveal more details, and you might find yourself actually wanting to come to town on that infamous weekend.
The important details:

X-Ale 2014 will be held at Hashigo Zake, 25 Taranaki St.


It will be held on Saturday the 8th of February, 2014.


X-Ale 2014 will open at 1pm, and close at 6pm giving you 5 hours to work through the beers on offer.



Tickets will cost $50, and are available here.

Your ticket includes:

One 100ml sample of each of the 13 beers on offer (that's 1.3L of extreme beer!).


A printed Spiegelau souvenir glass.


One item of food. We're still finalising who will be doing the catering this year, but it looks like we'll partner with a well known Wellington restaurant.

Now that you've got the basics down, here's just a few of the beers we'll be serving at New Zealand's extremest of beer festivals:



De Molen Rasputin Buffalo Trace Bourbon Barrel Aged (11.4%)




Schloss Eggenberg Samichlaus (14%)




Mikkeller Big Worster Barrel Aged Malaga (18.3%)




To Ol SnowBall Saison White Wine BA (8%)




Our very last keg of Southern Tier Creme Brulee (9.6%)




Plus much more to be announced!
Considering all of the above, the $50 price tag is EXTREME VALUE. There are only 90 tickets available, so get in quick. Buy them here!
Barman Musicman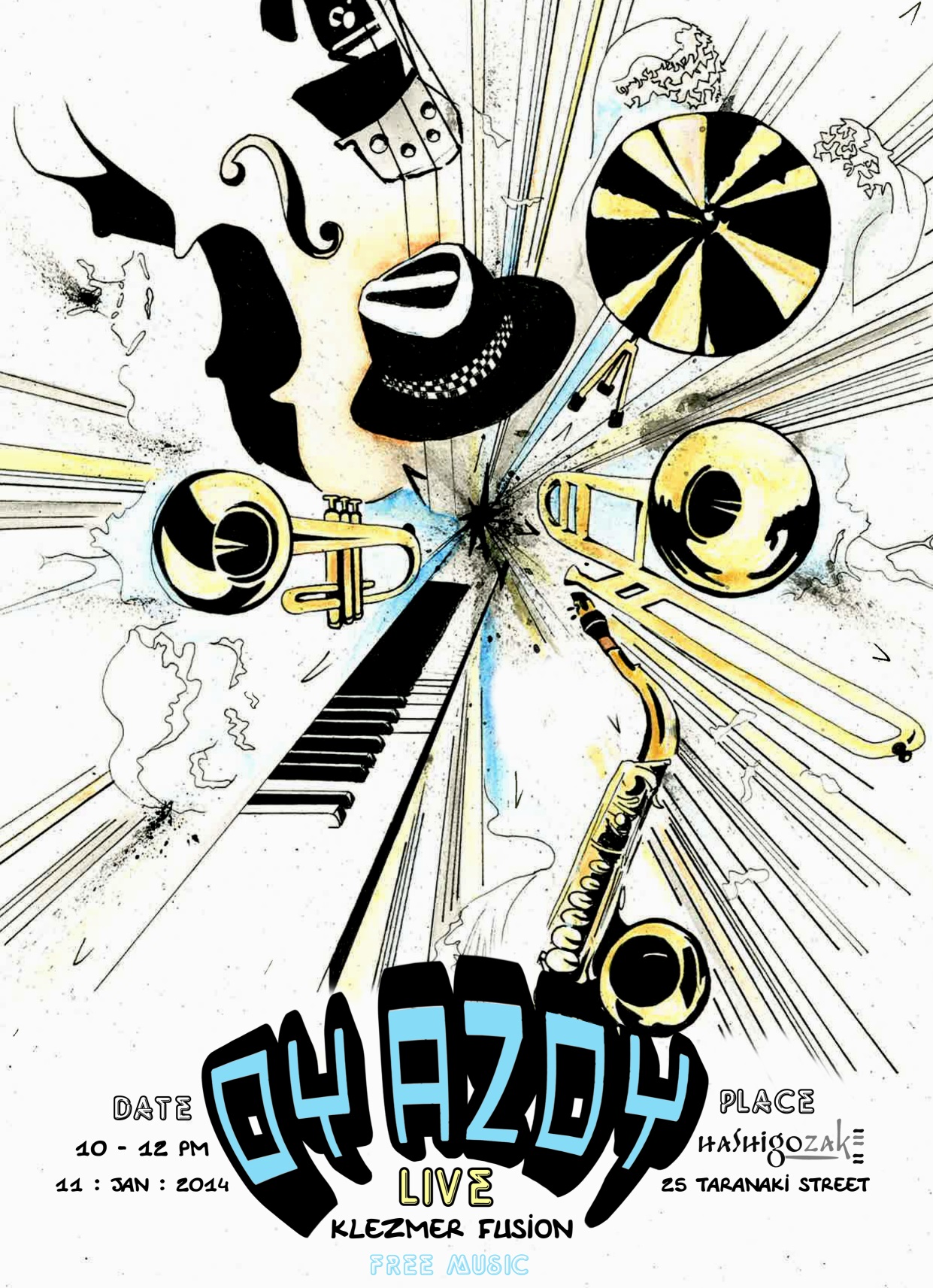 Josh, our humblest of bartenders, hides an immense talent which is not apparent behind the bar.

This Saturday, Josh's secret mastery of the saxophone will be laid out for all to witness when his band Oy Azoy plays the Hashigo lounge for the first time.

Oy Azoy is a seven piece Klesmer fusion band, Klesmer being a traditional style of Jewish music. Oy Azoy fuse this traditional sound with jazz, Surf-Rock, Ska and Funk. Seven band members means we'll have to remove a bit more furniture than normal, and can guarantee a big noise, energetic atmosphere and good times. As usual, this entertainment comes free of charge and starts at 10pm this Saturday.
(Din)Ramen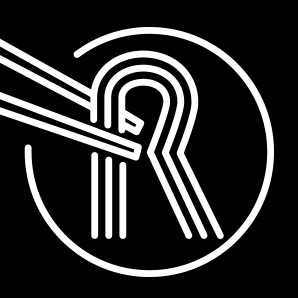 Following on from the great success of our first Ramen Shop dinner residence a fortnight ago, tomorrow (Friday) we'll have hand-made noodley goodness available from 5pm till about 8pm.

For something a bit different, I highly recommend the chilled kimchi ramen with pork belly & spring onion added. My mouth has never been so happy.
Innovation from the HZ I.T. Department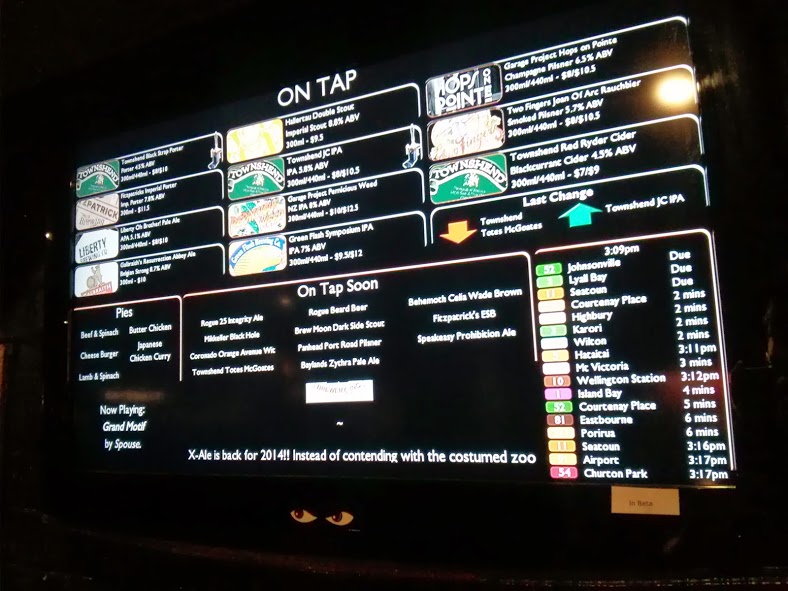 Our I.T. intern Ryan has been busy over the last week playing with a Raspberry Pi mini-computer to drive a new, larger menu.

The extra space afforded by the bigger screen meant he could fit a live bus feed. This very cool innovation pulls live bus times from Metlink's website and displays them at the bottom of the menu, showing buses leaving from the nearby Courtenay Central, Body Shop and Burger Fuel bus stops.

It's currently in beta while some bugs are figured out, but works most of the time. Check it out on your right as you enter the bar.
Make your vote count
Votes have been pouring in for our annual customer survey, thank you to all who have voted. If you're yet to vote and have a few spare minutes please fill out the survey here.
Entries will be cut off on Wednesday for statistical analysis, and results will be announced in next week's email.
Welly Beers for Welly Weekend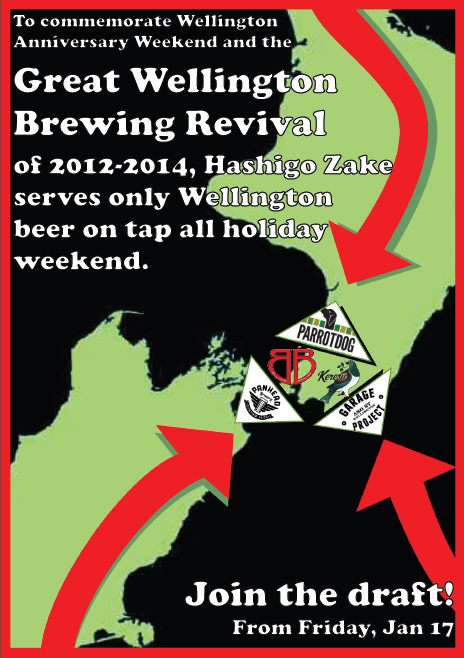 Last year we celebrated the growing Wellington brewing scene by serving only Wellington beers on tap for the entire Wellington anniversary weekend.
This year there's even more to celebrate with fresh Wellington breweries popping up last year and more on the horizon.

So next weekend from the 17th till the 20th our taps will be dedicated to beers from the likes of Panhead, Baylands, Kereru, Fork & Brewer, ParrotDog, Northend & Garage Project.

We've got a few new and exciting beers lined up, so it'll be well worth popping in during your long weekend.
Lakefront Fronts Up
Our new California shipment has been released by customs, so we're looking forward to a bigger than normal New Release Tuesday next week.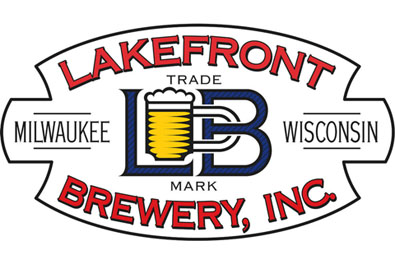 We're releasing not just a single beer, but multiple beers from the newly imported Lakefront Brewery from Milwaukee, Wisconsin.

Come down from 5pm to be among the first in NZ to try Lakefront's IPA, Fixed Gear, Cafe Stout and Riverwest Stein.
New in the Fridge
Along with the new kegs came some new bottles, including a new Californian brewer: Iron Fist.
In the fridge right now is:



Iron Fist Imperial Rebellion (strong saison with Nelson Sauvin and kaffir lime leaf).




Iron Fist Velvet Glove (Imperial Stout).




Iron Fist Nelson the Impaler (5% pale ale with Nelson Sauvin hops).




Lakefront White (Belgian witbier).




Green Flash Green Bullet (10.1% triple IPA, made with NZ green bullet hops).