Good Beer Midweek
Right now a decent proportion of New Zealand's brewers and quite a few of their biggest fans are in Melbourne enjoying Good Beer Week. It's a quite staggering collection of events ranging from tiny to massive and from foodie to boozie. It's also illuminating to see just what is possible with some fine beer, a bit of dedication and a population ten times that of Wellington. And the fact that the Southern Hemisphere's most beer oriented city is missing out to our flash cousins might be enough to send a stay-at-home Wellingtonian into despair.
But we have the solution, in the form of a slightly spontaneous mini Good Beer Week that we've concocted for next week. We're serious that next week's Good Beer Midweek is a perfect, if compressed, encapsulation of this week in Melbourne. At its core is a food event in the form of our collaborative tasting with Big Bad Wolf. That's on Wednesday but we'll say very little about it because it's actually sold out. What we can say is that we're already looking for ways to at least repeat it, if not improve on it.
It's to be bookended by our own mini-GABS. On Tuesday and Thursday we're hosting the New Zealand releases of two local contributions to the Great Australasian Beer Spectapular. Firstly on Tuesday we have Garage Project's Death From Above. This is the supposedly controversial beer that inspired a piece of nonsensical non-journalism from Fairfax and the Dominion Post over its reference to the movie Apocalypse Now and Robert Duvall's Airborne Cavalry. We encourage anyone keen to make a stand against shonky journalism to come down and try some. It's an American IPA with additions of mango, lime juice and chillies – hence the Indochinese reference in the name. It will go on tap at 5pm on Tuesday, but volumes will be limited.
Then on Thursday we have the local release of ParrotDog's BloodyDingo. Perhaps between now and then some media outlet or other would like to question the propriety of that name? It's an Imperial Red IPA that's probably even hoppier than Garage Project's GABS beer.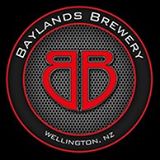 Finally we're emulating another crucial component of Good Beer Week, which is that there are simultaneous events at multiple locations. So we're happy to share the fact that on Thursday evening, while we get to know BloodyDingo, the launch of new local brewery Baylands will be taking place at Golding's Free Dive in Leeds St. Attending any fewer than both launches would be, well, disloyal to Wellington.
Music This Saturday
Our booker has out-done himself this week. Not only is blues/R&B regular Nick Granville back, he and his band are bringing touring US jazz pianist David Berkman. Does our guest realise quite how small Saturday evening's venue is? This gig could be the stuff of legend, for those who make it early enough to get a seat in the lounge anyway.
Petty Theft
Many thanks for everyone who helped spread the word about the televised theft of our old and flimsy yet highly valued chalkboard sign. Our asset was returned and still seems to function, so somehow the message got through that we were looking for it. More investigations into the actual theft are pending the arrival of detectives.