La Sirène, Le Retour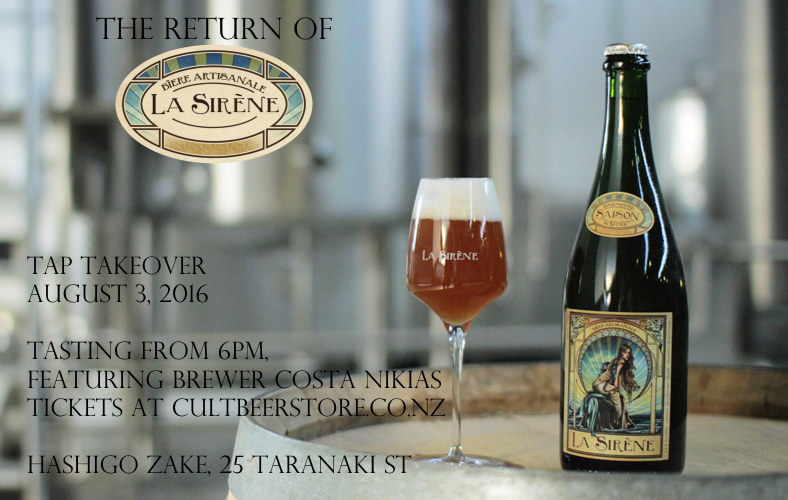 La Sirene
stand out from every other Australian brewer, not just because they consistently make some of the best beer in the country - but also their focus on Belgian farmhouse style beers.
We found this out first hand last year when a small shipment came across the ditch for PBE. Since then BwB has been working on second -and it is just days away from arrival.
To give La Sirene the welcome it deserves, we're holding a
simultaneous tap takeover and tasting
on
Wednesday August 3rd.
The best part of it all is:
La Sirene Founder Costa Nikias
will be joining live via skype
to take us through his range of beers!
Costa will take us through these eight beers from his lineup:
Saisonette:
"A tribute to the original Saison producers in the Wallonia region of Southern Belgium.
Saisonette is a low alcohol (3.8%) rustic Saison, produced in a true to style manner.
Belle French Ale:
"A French farmhouse style table beer for all occassions."
Saison:
"La Sirène Saison is a beer that is special to our hearts and is a tribute to the style born in the Wallonia region of Southern Belgium, where these Farmhouse styles were brewed to quench the thirst of field workers."
Farmhouse Red:
"La Sirène Farmhouse Red is a rustic style Red Ale brewed using age old Flemish brewing techniques.
5 different Belgian specialty malts were used to brew this recipe along with fresh rose buds, hibiscus & dandelions to provide for a provincial farmhouse style Belgian ale experience."
Botanique (winter):
"Our current Winter Botanique incorporates in-season
mandarin peel with fresh white whole peppercorns infused into a Saison base beer.
The beer has fresh mandarin citrus aromas that meld wonderfully with our yeast driven characters, and warms with the slight heat & spice of the freshly cracked white pepper. "
Praline:
"A very special Belgian chocolate ale. Building on a Belgian stout base, it is brewed with organic vanilla pods, cacao nibs from Mexico and hazelnuts and with a creamy body, it is velvety, dark and seductive."
(GABS) Festival Mx People's Choice Award Winner 2014

The Local Taphouse Australia's Hottest 100 Beers 2014: #5
Biere Henri:
"Bière Henri pays homage to a French flavour invention that revolutionised the the pastry world. Complementary desert flavours with prominent spices to deliver a rounded experience."
Imperial Praline:
"The evolution of our renowned and beloved Praline. With it's own grain bill and the proliferation of cacao, hand scraped vanilla and hazelnut."
A
very limited quantity
of imperial Praline is coming into NZ. So little in fact, that this beer won't be released for sale.
Your only chance to try this beer will be at tastings like this!
Tickets to the tasting are just $45, and are available now over the bar or on
cultbeerstore.co.nz
.
If you're keen for a La Sirene fix, but can't make it to the Wednesday tasting - never fear!
On the night of the tasting we'll have
four La Sirene beers
on tap for the tasting:
Belle French Ale
Botanique
Praline
Biere Henri
So naturally we'll also be offering a
$20 tasting flight
of each of these beers from midday on Wednesday the 3rd.
Meaning if you're short on time you can still get a taste of Aussies best farmhouse brewer.
Live in the Lounge: Tawhiri Funk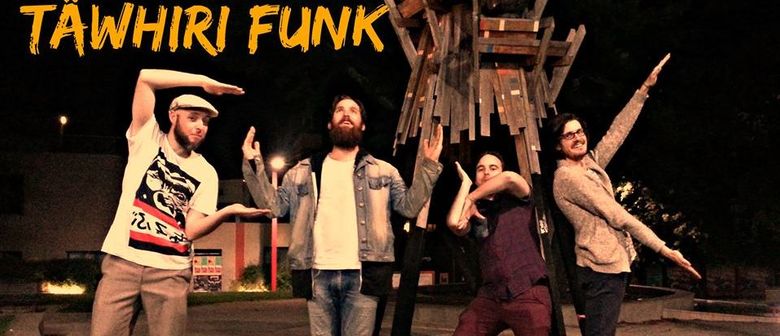 This Saturday's live music act is new to HZ, but contains a fimilar face.
Tawhiri Funk
is a new band, and contains Uncle Silverback of Rhino-Boogie fame.
From
9pm this Saturday
come on down and enjoy their super-heavy, super-tight, super-hype live funk, jazz and hip hop. There'll be original compositions, funky reworkings and free improvised future funk.
Tawhiri funk are:
Thomas Friggins
- Drums & Samples,
Lorenzo Pradel
- Alto Sax-Raps,
Rainbow Warrior
- Tenor Sax,
Uncle Silverback
- Bass Trombone-Turntablism &
Ayrton Foote
- Organ Fonk.
NRT: Te Aro Oatmeal Stout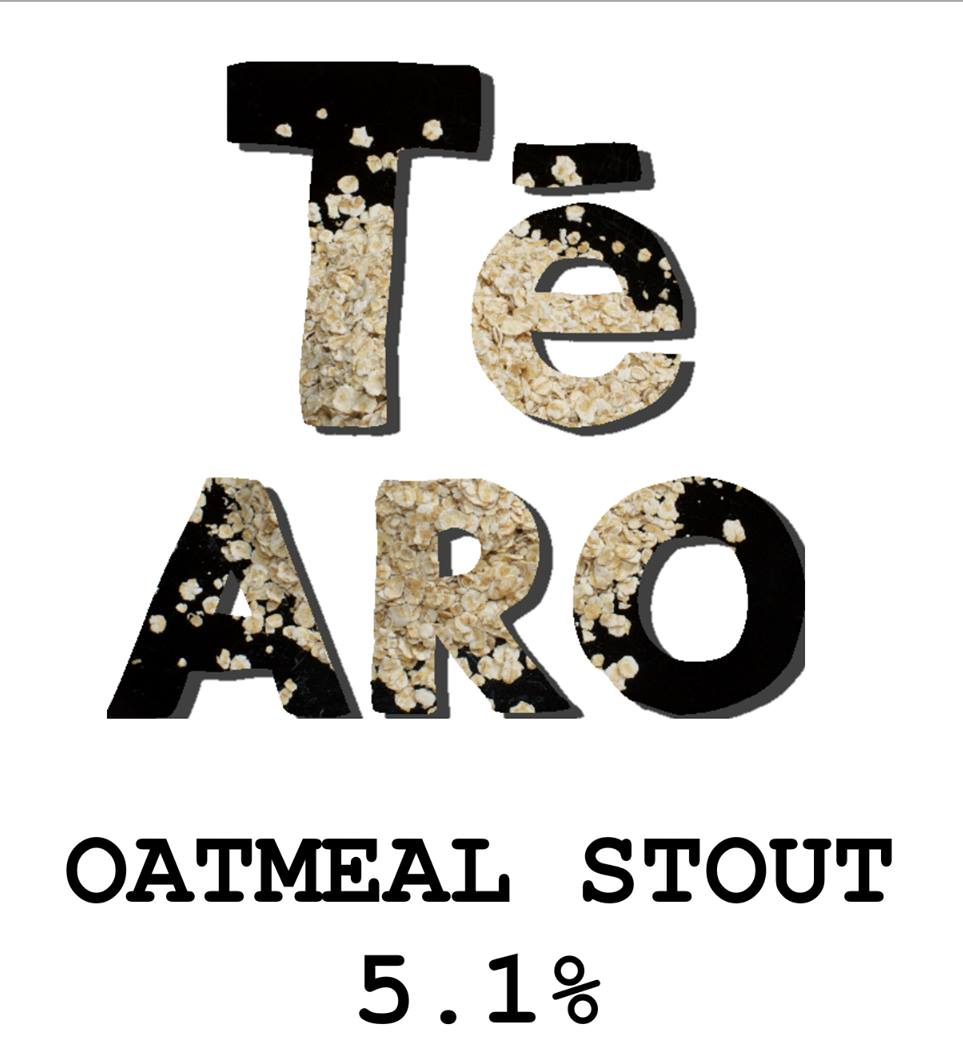 Our next New Release Tuesday is a wintry Oatmeal Stout from Te Aro Brewing Co.
Head brewer Karl made the gutsy call to use
25% oats
- increasing the chance of a tough brewday but also upping the thick texture that oats provide to a stout.
We're looking forward to seeing how a beer that is one quarter oats tastes when we tap this 5.1% brew on
Tuesday at 5pm
.
RTB Simplified

Now that you've had a chance to digest last week's info dump regarding our Road to Beervana events, you can purchase tickets to your selected events over on our special
RTB Cultbeerstore page.

You may notice one event there which wasn't mentioned last week: A screening of the movie
PDX: Brew City
at Lighthouse Cinema Cuba.
This one's being put on by Beer Without Borders, but $30 gets you entry to the film, a glass of Gigantic Brewing Co. Beer and a Yakitori Skewer from "Kushi" (AKA the transformed Grill Meats Beer Yakitori / Baird Brewing Bar as a part of Road to Beervana).