Fresh 'n Fruity Wednesday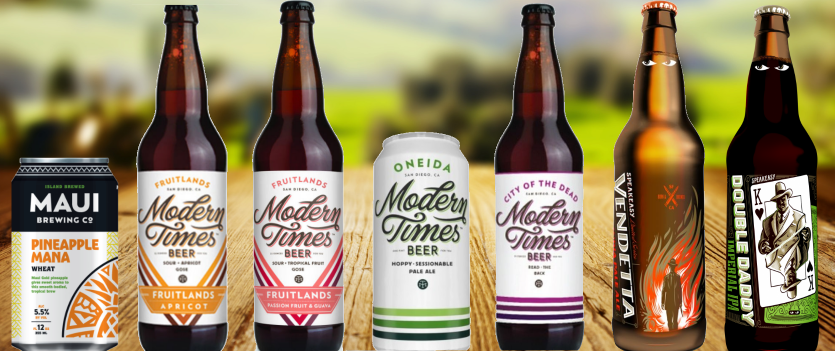 Tickets are still available for our next new shipment tasting, featuring brand new beers from Modern Times, and super fresh IPA's from Speakeasy.
We'll be tasting:
Maui

Pineapple Mana Wheat

Modern Times

Fruitlands Passion Guava Gose

&

Apricot Gose

Modern Times

Oneida Pale Ale

Modern Times

City of the Dead Foreign Extra Stout

Speakeasy

Vendetta IPA

Speakeasy

Double Daddy IIPA
Remember, it's
just $40
to try
all seven
of these beers -
book your spot on cultbeerstore.co.nz
or over the bar. What else are ya gonna do on a Wednesday night?
Bourbon Beer - Balance or Brutality?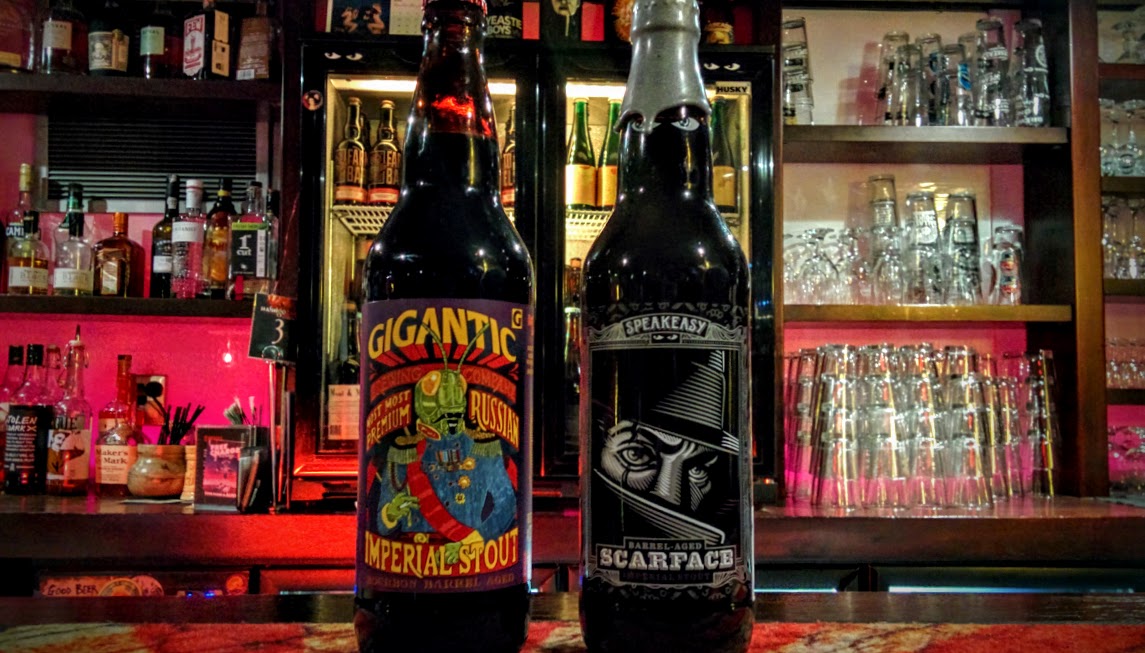 Speakeasy Bourbon BA Scarface
(9.5%) and
Gigantic MOST Most Premium
(11.5%) are both bourbon barrel aged imperial stouts, but take vastly different approaches to the style.
Speakeasy Scarface was back-blended with a non-barrel aged version, to find a balance between the beer and bourbon.
While Gigatnic MOST Most Premium is the pure unadulterated, in your face bourbon barrel aged beer.
To compare the two approaches to this extreme style of beer,
this Saturday from midday
we'll be doing
100ml bottle pours
of both of these big bourbony beasts
side-by-side for $12.
These usually come at $45 per bottle, so this is a great way to experience the marriage of bourbon and beer.
On-ee-da? Won-ee-dah? Oh-nye-dah?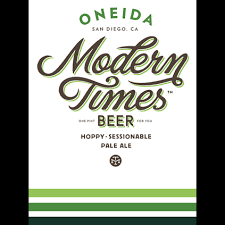 The chilled container with the next US West Coast shipment is currently on the final leg of its journey, from Auckland to Wellington.
This means we're definitely on for next week's New Release Tuesday:
Modern Times Oneida 2016.
This year's Oneida has come down in ABV to
5.2%
, putting it squarely in the easy drinking pale ale category:
"Oneida is
Hallertau Blanc
-centric. The bright tropical fruit and lemongrass notes give it an uber-pungent aroma, with the grapefruity citrus of
Cascade
providing a touch of balance.
We've also added
experimental hop variety 05256
to the mix, adding a nice hop complexity while keeping it a drinkable pale ale.
While more aggressively bitter than Fortunate Islands, Oneida still has a light body and moderate ABV."
Come on down
this Tuesday from 5pm
to taste Oneida as fresh as possible! Bonus marks to anyone who knows how "Oneida" is correctly pronounced.
Hashigo Zake's Road to Beervana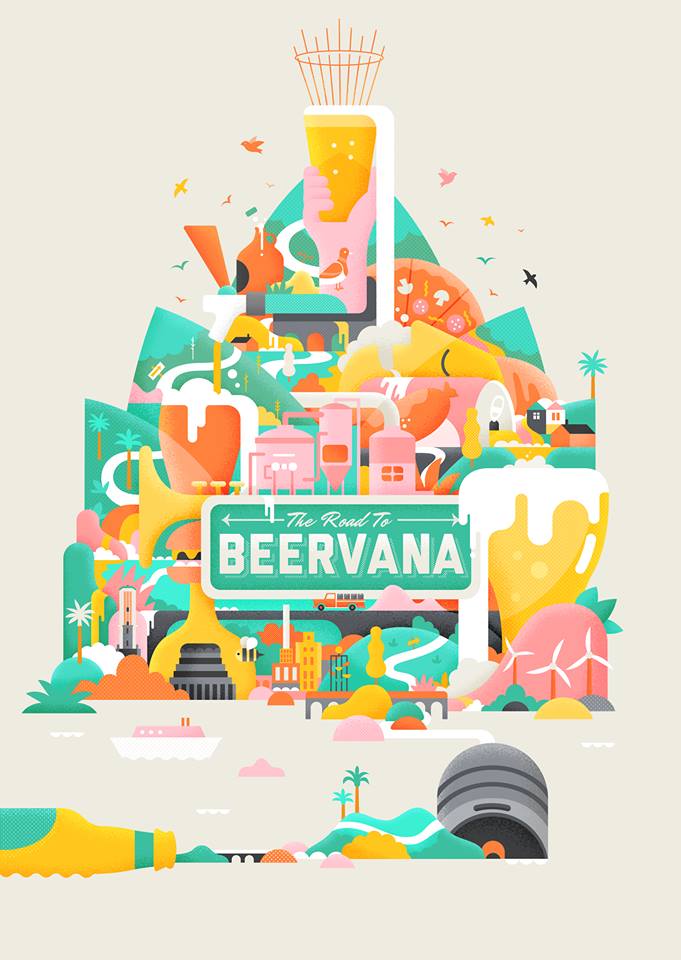 I teased last week, but this week you get the motherload of Road To Beervana info.
Before we get too deep into the details, here is a quick TL;DR summation of our event lineup for the week:
Tuesday Aug 9th, 5pm: NRT;

Staffie Series - "Nobody Likes a Buzzkill"

Sour Honey Stout
Tuesday Aug 9th, 6pm:

Beyond Barley

, Beer & Spirit tasting with Spiritus
Wednesday Aug 10th:

Love Me a Lager

, lager tasting with Tiamana
Thursday Aug 11th:

Litmus Fest

, sour tap tap takeover
Friday Aug 12th:

8 Wired Blackout

, 4 x 8 wired imperial stouts on tap.
Now for all the details.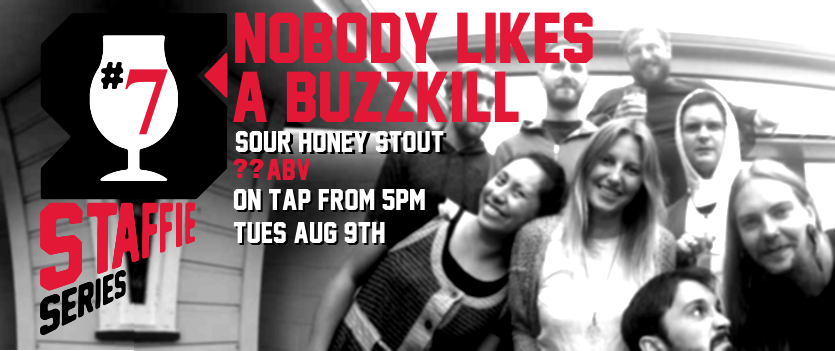 The HZ staff all piled in for this special NRT for RTB:
Nobody Likes a Buzzkill
.
Rory, Tory, Jonny, Mathias
and
Tristan
all piled in to
Wild & Woolly brewery
and made
just 20L
of this sour honey stout.
Yup, Nobody Likes a Buzzkill is a
sour honey stout
. The team put together a stout recipe, added sediment harvested from Almanac Mandarina Sour
and threw in some
honey from Tristan's own beehives.
It's still developing, so we'll have more details about the beer closer to the 9th.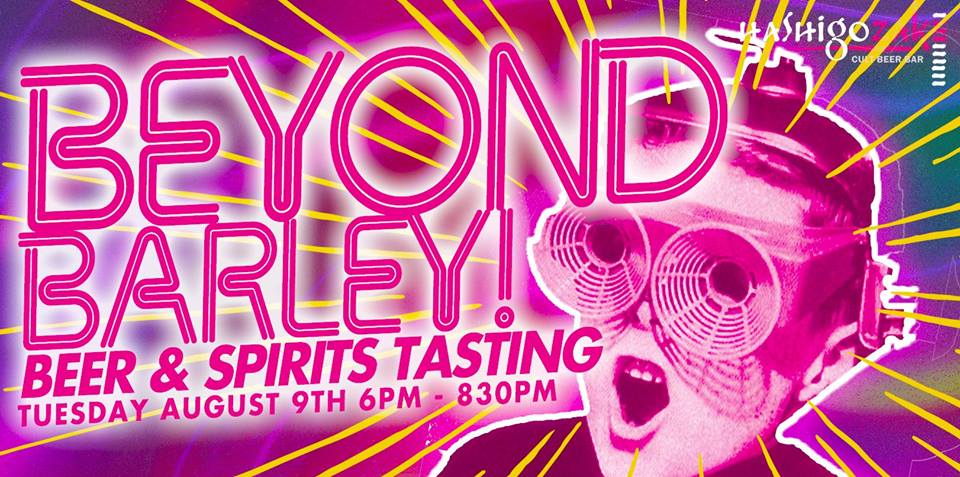 What: Road To Beervana - Beer & Spirit Matching with Spritus
When: Tuesday August 9th, 6pm - 8.30pm
Where: Hashigo Zake, 25 Taranaki St, Te Aro, Wellington
How Much: $55
Why does barley always steal the show? We give other grains other than barley the spotlight with Hashigo Zake beers matched to
Spiritus
spirits made with rye, oat, wheat and more.
Spiritus' range features spirits from small US producers like Koval, Few and Mississippi River Distilling. These distillers create small batches of more adventurous spirits, sometimes using non-standard ingredients.
Jonny from Hashigo Zake and Maria from Spiritus will take you through
six beers and six spirits
, with a few snacks to keep the stomach lined.
Full beer and spirit lineup will be announced on the
event page
soon.
Book over the bar or on cultbeerstore.co.nz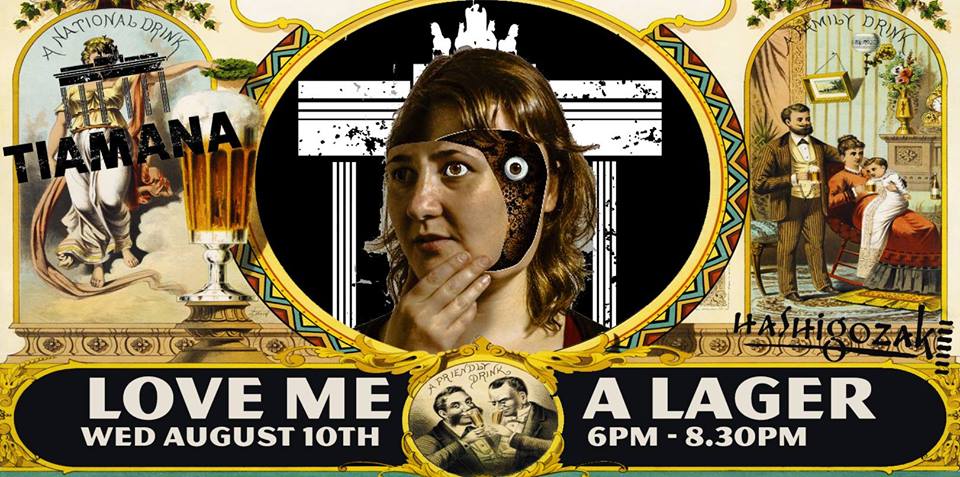 What: Road To Beervana - Lager Tasting with Tiamana
When: Wednesday August 10th, 6pm-8.30pm
Where: Hashigo Zake, 25 Taranaki St, Te Aro, Wellington
How Much: $45
Tiamana brewer Annika Naschitzki will take you through the breadth and depth of lager styles, including three beers made specially for the tasting!
Annika has brewed a simple base beer and split it into
three 20 litre batches
, which were then
each fermented with a different lager yeast.
These three lagers will be tasted side-by-side to really analyse the difference various lager yeasts make.
Annika will also take you through some lesser known lager styles, like
Doppelbock,
India Pale Lager, and Baltic Porter.
Eight beers will be tasted, along with delicious snacks from Annika's homeland of Germany.
the full lineup will be announced on the event page once Annika's back from Germany.
But you can
book now over the bar or on cultbeerstore.co.nz.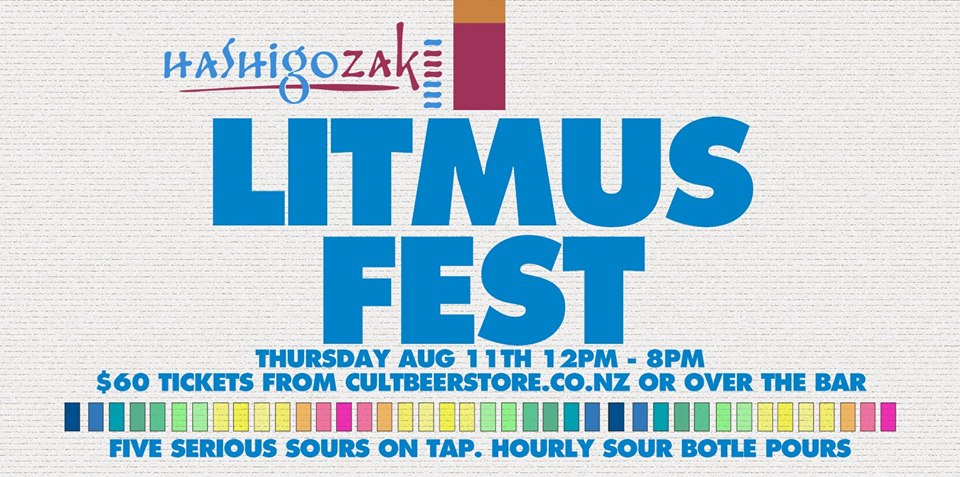 What: Seriously Sour Tap Takeover
When: Thursday August 11th, 12pm-8pm
Where: Hashigo Zake, 25 Taranaki St, Te Aro, Wellington
How Much: $60
Litmus Fest is your chance to melt your teeth and dissolve your stomach lining.
Your ticket entitles your to one each of five serious sour beers on tap
, and rolling hourly bottle pours of sours from the naughty fridge between 4pm and 8pm.
We're not talking kettle sours, or just 'tart' beers here. We're talking seriously sour, and on tap.
You'll be given a set of five tokens on arrival, each of which you can exchange for their corresponding sour beer.
On tap we'll have beers from Belgium's
Bacchus
and
Liefmans
,
Almanac
from San Francisco and a new sour from our very own
8 Wired
.
Between 4pm and 8pm
on the hour we'll also be pouring samples of some of the more serious sours from our 'naughty fridge' for Litmus Fest participants to enjoy.
Don't worry, the Gaviscon® is on us.
There's limited beer available, so book now to secure your tokens to Litmus fest.
Book over the bar or on cultbeerstore.co.nz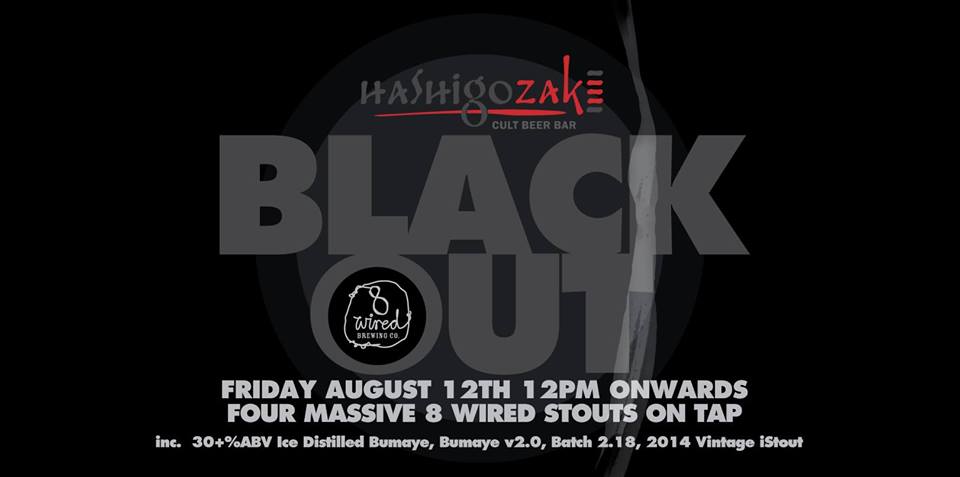 What: Four MASSIVE 8 Wired Imperial Stouts on tap
When: Friday August 11th, 12pm - late
Where: Hashigo Zake, 25 Taranaki St, Te Aro, Wellington
How Much: $20 for a glass of each, over the bar
On the Friday of Beervana, grab a tasting flight of four MASSIVE stouts from 8 Wired.
On tap we'll have
Ice Distilled Bumaye
(30%-ish ABV), a new Barrel Aged version of batch #2
Bumaye
(16%-ish ABV), Barrel Aged
Batch 2.18
(11% ABV) &
2014 Vintage iStout
(10.5% ABV) from our cellar.
These stouts start at 10.5% and only go up from there, so prepare for some HUGE flavours.
For just $20 you can grab a multi-trip ticket for a glass of each of these impressive beers.
Obviously with the strength of these beers, the size of these glasses will vary from small to very small!
On Tap & Coming Soon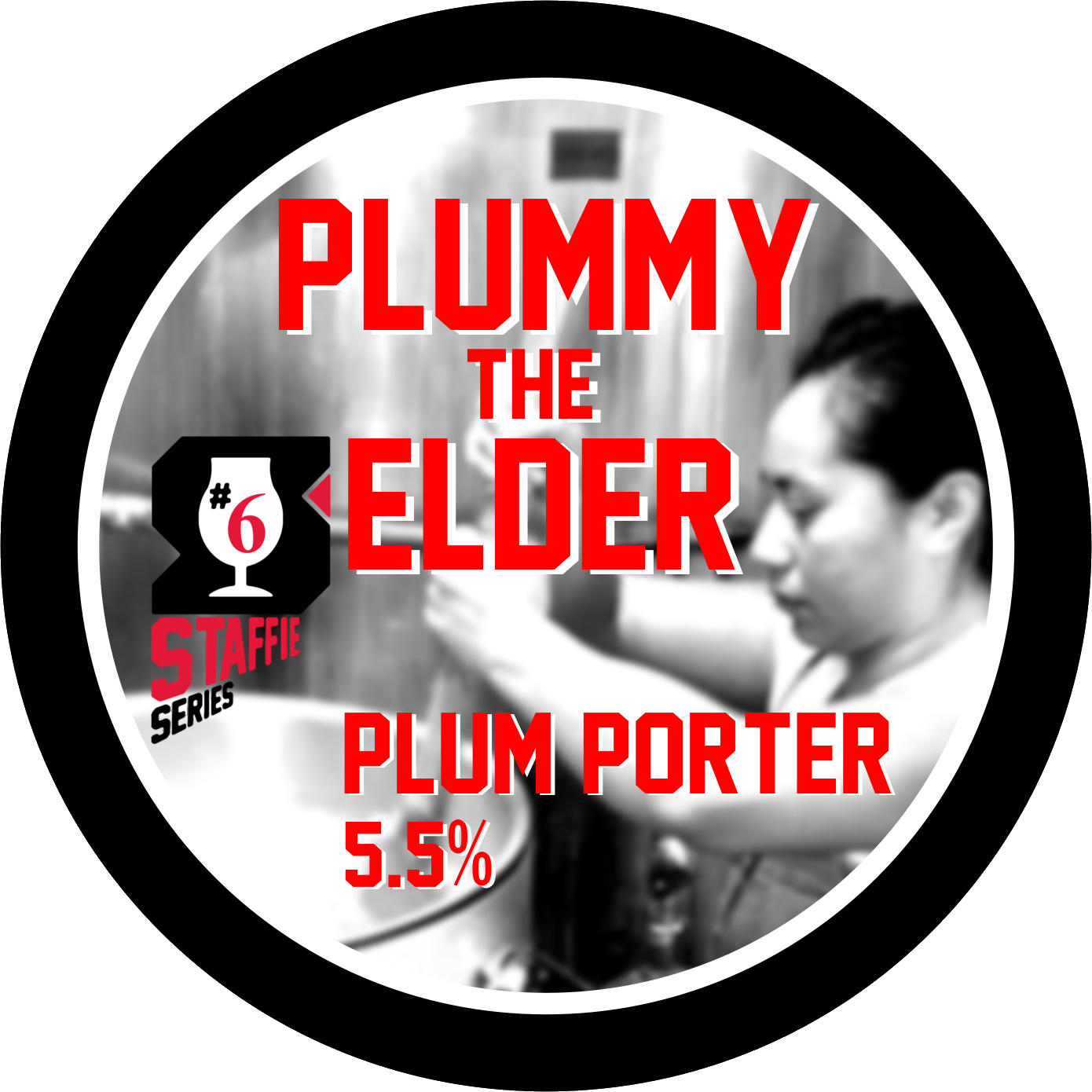 The second and final keg of Tasi's Staffie Brew
Plummy the Elder Plum Porter
is on tap now.
Somehow, a few weeks in the keg has caused the plum aromas and flavours to really amp up.
This'll be your last chance to taste Tasi's handiwork.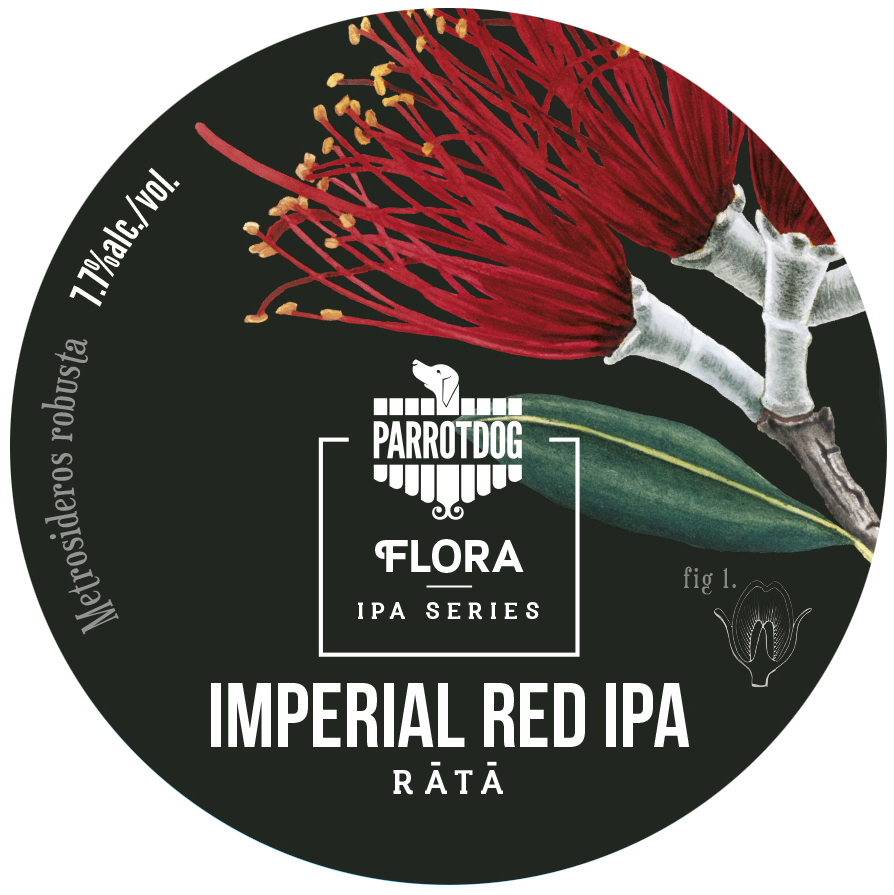 ParrotDog recently started to re-brand their plethora of IPA recipes under one label:
The Flora Series
.
So far Riwaka Secret has become Flora: Kowhai IIPA and BloodyDingo has become
Flora: Rata Imperial Red IPA
.
They're releasing Flora beers mainly in their now 500ml bottle, but we've managed to grab a keg of Rata which should come on tonight.
Also, check out ParrotDog's hilarious
equity crowdfunding announcement 'press conference'.
Nice.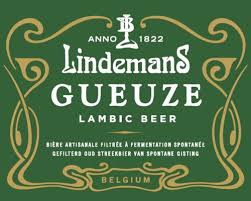 Once this keg of Croucher Black Forest Sour goes (which is an amazing sour beer in its own right), we'll be tapping a keg of legit Belgian Lambic:
Lindemans Gueuze.
We even serve it in pints, so keep an eye out on for this one coming on soon.