Øl The Way From Denmark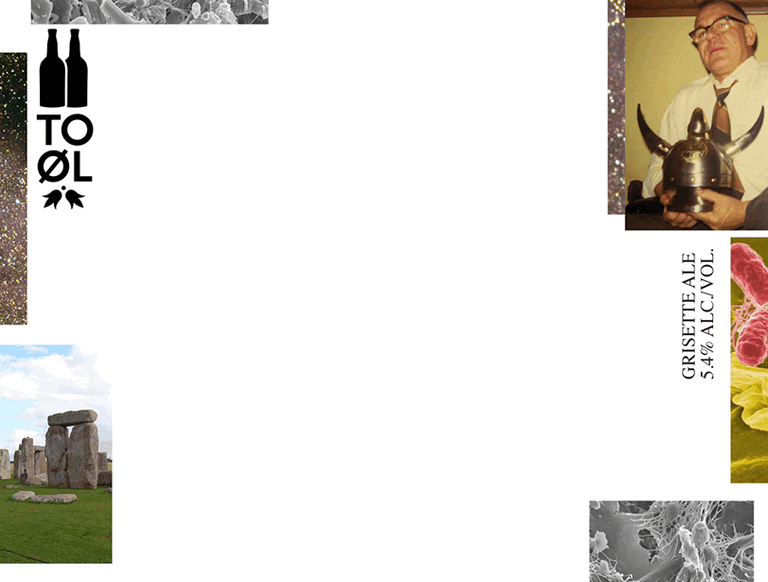 Cue the profanity filters, To Øl are back!
Beer Without Borders is on the cusp of recieveing a fresh shipment from Europe, with plenty of new To Øl beers on board.
The first of the new To Øl beers to hit the taps this Tuesday is the Grisette from their 'Fuck Art' series of farmhouse ales:
Fuck Art - The Heathens Are Coming!
The guys at To Øl have invented a rich back story for this beer:
"
The heathens are coming! Viking raiders landing ashore close to some poor French monks, who was trying to brew a rustic grisette type beer. The vikings brought Rye from Scandinavia as well as Simcoe and Galena Hops from their new Colonial adventures in the Americas. The Monks tried to stop the Vikings, but they threw away the monks, stole all their livestock, ate all their food and brewed a fantastic well balanced beer. Sweet spicy notes from the rye mixed with fruity hop varieties, echoing grapefruit, all rounded up by the Brettanomyces.
Then the Vikings took the beer back to Scandinavia, forgot the beer, formed a new country called Denmark, converted to Christianity and then we found the beer 1100 years later. Amazing!"
Grisette is the historical beer style of the Belgian miners of the 1600's, just as Saison was the beer of the farmers. As mentioned in the fable, this particular grisette is hopped with fruity
Galena & Simcoe
hops, and fermented with our favourite wild yeast;
brettanomyces
.
The Heathens arrive
this Tuesday at 5pm
.
Delayed Deutsche Bier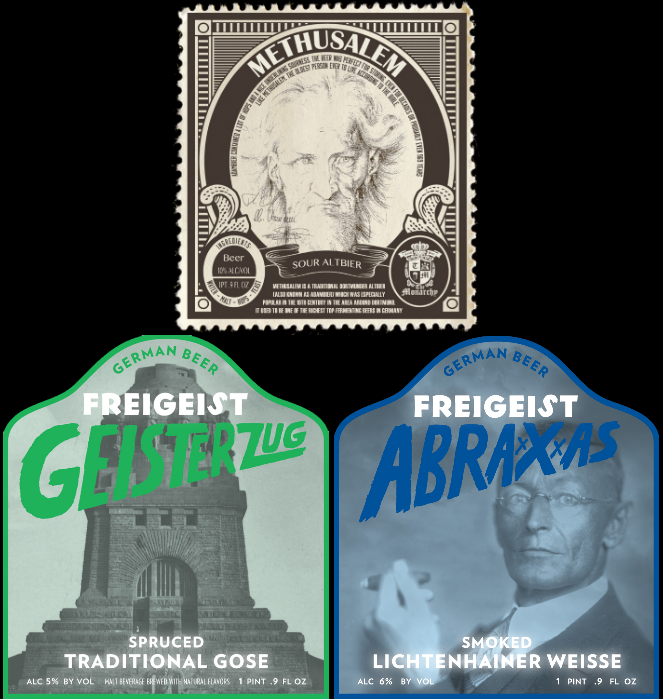 The afore mentioned European shipment
should
arrive tomorrow afternoon. The issue with that is our beer for the Monarchy/Freigeist launch is on the same shipment.
So sadly
we've had to push back the launch another week to next Friday May 20th
. But what's another week after 500 years of creative supression?
However with the shipment now about to arrive we can provide a bit more information about next Friday's launch.
On tap from Germany we'll have
The Monarchy Methusalem
(10% sour/strong /hoppy altbier),
Freigeist Geisterzug
Gose
(5.2% salty gose) and
Freigeist Abraxxxas Lichtenhainer
(6% smoky sour ale).
Wellington's own
Tiamana Brewery
has put together a special brew in support of the German brewers pushing back against the Reinheitsgebot:
The Monarchy Methusalem
(10% sour/strong /hoppy altbier),
Freigeist Geisterzug
Gose
(5.2% salty gose) and
Freigeist Abraxxxas Lichtenhainer
(6% smoky sour ale).
.
With Fermentedalcoholicbeverage Tiamana's brewer Annika set out to break as many of the purity rules as possible. So as a result it is an
8% ABV barrel-fermented Milk Stout
topped off with
Black Doris Plum.
Along with the three German beers we'll be offering
all four beers for the special price of $30
. So you're not stuck with four beers at once we'll be issueing 'four trip tickets' of sorts, which we'll stamp for each beer.
Bottle Pour Saturday Returns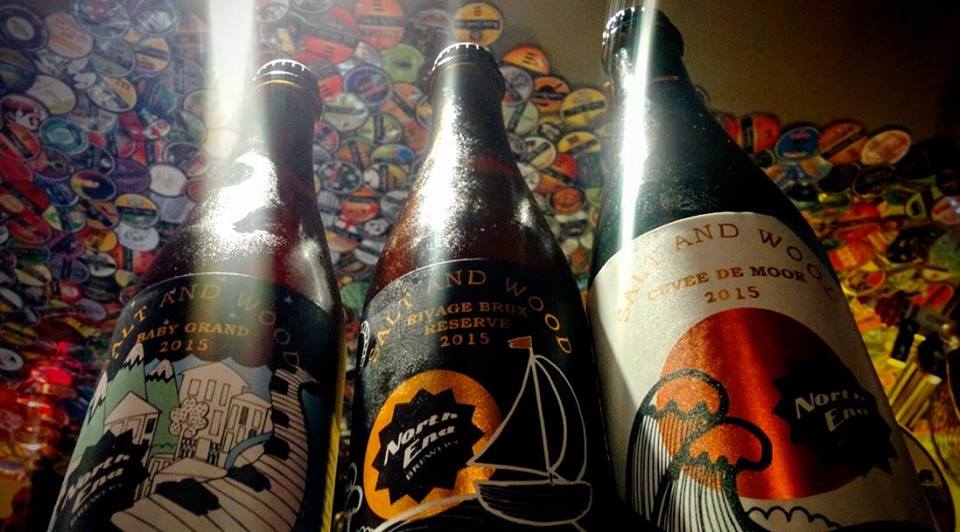 Bottle Pour Saturdays are back!
We're kicking off with an epic trio of barrel aged beers from
North End Brewing
.
This Saturday from midday
you'll be able to try
all three
of North End's Salt & Wood series of beers side-by-side
for just $20.
We'll be doing a 125ml pour of each of:
Baby Grand Flemish Red Ale 2015
(Bordeaux Blend BA, 6%)
Rivage Brux Reserve 2015 Farmhouse Ale
(Sauvignon Blanc BA, 6.2%)
Cuvee de Moor Morroccan 2015 Quadrupel
(Pinot Noir BA. 13.3%).
The flights start at midday, and are only available on Saturday so don't miss out!