A Full House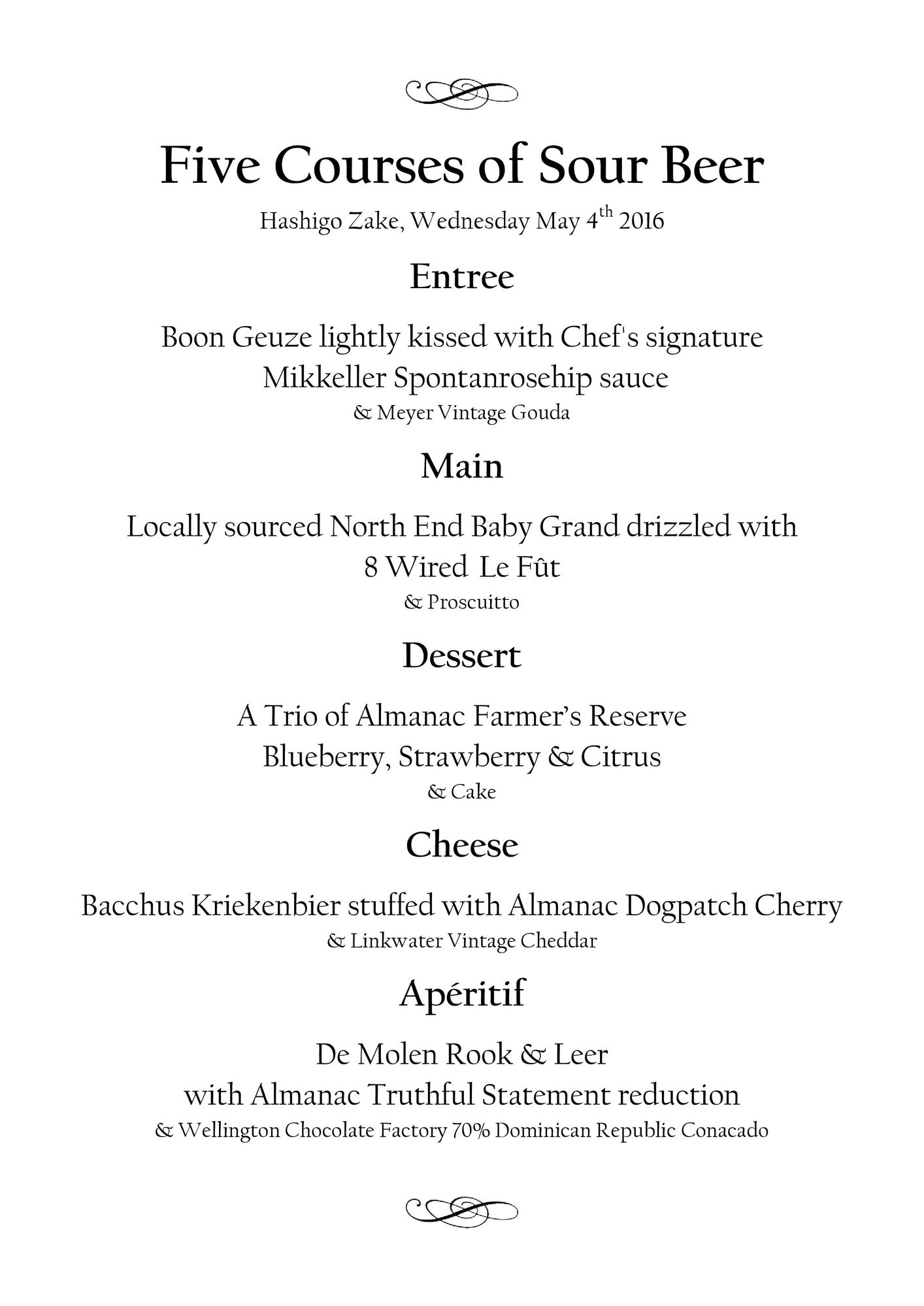 So you all like sour beers eh? Who woulda thought? Our May 4th sour beer tasting has
almost completely sold out
with just
one place remaining
.
So if you're a fan of the tart deliciousness that is sour beer,
snap up that last spot
for just $55 and you'll be tasting:
-
Boon Geuze
- Mikkeller Spontanrosehip
- North End Baby Grand
- 8 Wired Le Fut
- Almanac Farmer's Reserve Strawberry
- Almanac Farmer's Reserve Blueberry
- Almanac Farmer's Reserve Citrus
- Bacchus Kriekenbier
- Almanac Dogpatch Cherry
- De Molen Rook & Leer
- Almanac Truthful Statement
Farmhouse Funky Tuesday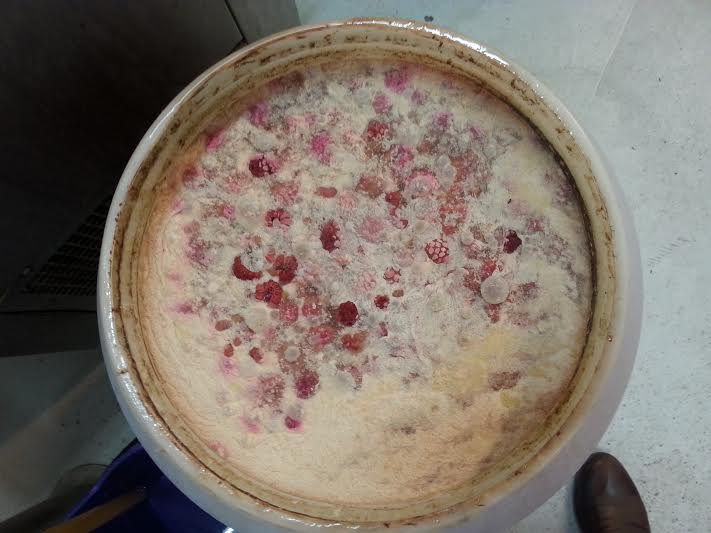 The picture to the right is our next New Release Tuesday, in the making.
Tiamana's green-tinged woodruff-infused Miester Berliner Weisse made a huge impression back in February. Now they're ready to release a special raspberry version.
Tiamana Raspberry Meister
is a Berliner Weisse, meaning bacteria (lactobacillus/pediococcus) have been introduced to give the beer a funky, acidic aspect.
Some of these wee bugs want to get at the small amount of oxygen at the top of the fermenter, and form a "pellicle", which is the film you can see in the photo.
Tiamana brewer Annika reckons Raspberry Meister will be "pink and sour as fuck" (cue profanity email filters). She's
only made 60L
of this awesome looking beer, so Tuesday will possibly be your only chance to try it on tap.
We're
tapping it at 5pm sharp
, see you there.
Live in the Lounge: Vincent Vega Trio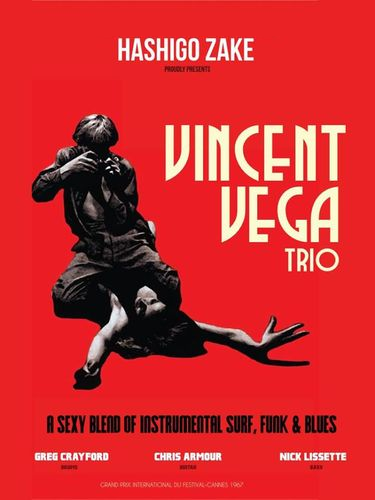 The Vincent Vega Trio are back in the HZ lounge this Saturday.
They'll be playing a hot, sexy blend of surf, funk, soul and blues from the new earlier time of
9pm.
It won't cost you a thing, so come on down and enjoy some live funky music courtesy of Chris Armour - guitar, Greg Crayford - drums and Nick Lissette - bass.
Ramen & Fresh Hops
All eleven of our taps are getting fresh on
Friday May 6th
, for the fifth year running.
Each year in early may we throw our balanced lineup policy out the window in favour of eleven taps of fresh hopped goodness.
Since the advent of Hopstock, we've strived to find new fresh hopped beers that weren't part of the festival to keep things fresh and interesting for you.
Of course as hopstock grows it gets harder to find new fresh hopped beers, but we've managed to find a few newbies this year.
In a wonderful piece of serendipity, it just so happens that May 6th is three years to the day after
Ramen Shop's
very first pop-up. So to celebrate they're popping up in our kitchen just like old times for the fresh hop takeover!
They'll be doing their signature ramen bowls and a few interesting sides to keep your hunger satiated while you sample.
All of these amazing beers will be on tap from midday on Friday May 6th:
Eagle Brewing

Fresh Hopped SIPA

Hop Federation/Epic

Fresh Hopped Sarah IPA

Hop Federation

Fresh Hopped XPA

Webb St Brewery

Fresh Nelson Sauvin Vienna Lager

Sprig & Fern

Harvest Pilsner

Panhead

Fresh Hopped Vandal

North End

Forty South Green Hop Reserve

8 Wired

Fresh Hopwired

Wild & Woolly

Mulligan Sour

Mike's

Hopstock & Two Smoking Barrels

Handpump: Kereru

Fresh Hop Special Bitter

On CASK: Twisted Hop/Laboratory

Wet Weekend Fresh Hopped Motueka IPA
As well as our usual 300ml 'fancy' and 473ml US pint pours, we'll also be offering 200ml TeKu pours of all of these beers so you can make your way through them a little more responsibly!
ANZAC Hours
With another long weekend coming up, there's a tiny alteration to our opening hours.
Next Monday (ANZAC day) instead of our normal opening time of midday
we'll be opening our doors at 1pm
.
Our usual public holiday policy of no poxy surcharges applies, in fact we'll be offering our usual
10% SOBA discount
.
Have a great long weekend.