Pathway to Hoppiness with Panhead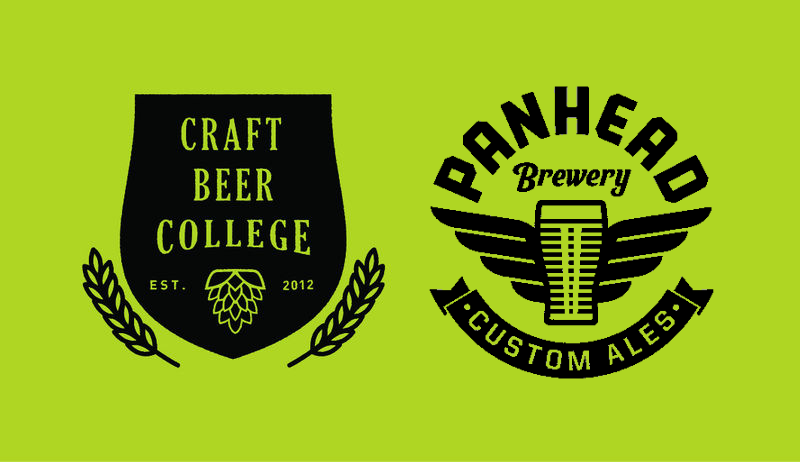 Craft Beer College are back this Saturday with an exciting lesson on many peoples favourite beer ingredient: hops.
Even better,
Panhead founder Mike Neilson
(and possibly his brewing crew) will be along to tell you what goes into making a world-class hoppy beer.
Craft Beer College's lesson plan for Saturday is:
"The Pathway to Hoppiness celebrates the brewing world's obsession with hops. You will taste seven beers with a variety of New Zealand and international hops, and that build up in hop intensity. You will learn about the historical importance of hops, and the birth of the popular India Pale Ale (IPA) style of beer."
Rumour has it that Panhead's
Fresh Hop Vandal
will be making an appearance - your first chance at this season's wet hop beers!
Places are
$44 per person
, you can book by emailing
Steph
or over on
Eventfinda
.
Black Spider Stomp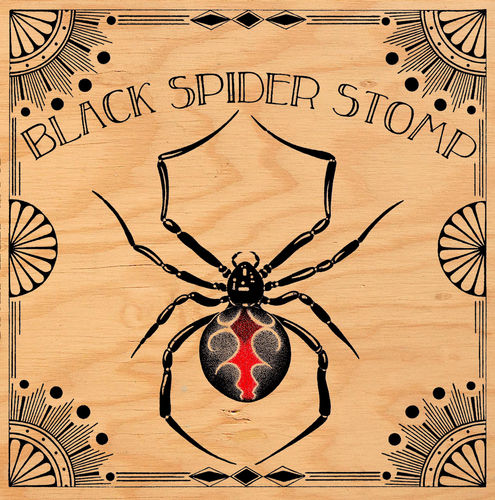 Last week's Cosomonauts were so popular, we're back with more gypsy jazz this Saturday when Black Spider Stomp play the lounge.
BSS will be playing their awesome good-time gypsy jazz fusion - with Sam Thurston, James Quick and Adrian Jensen.
The stomp starts at
9.30pm this Saturday
, and has no door fee as usual. But I'm sure all that jazz will make you thirsty.
Peachville, Population Brett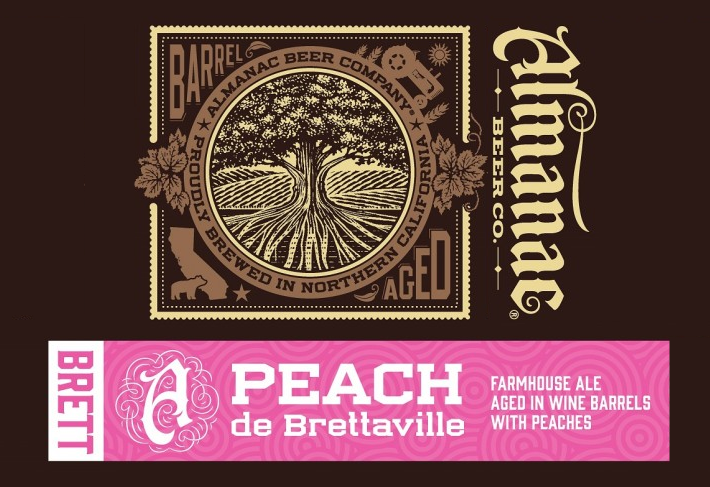 Making an amazing white
wine barrel aged saison, fermented with 12 strains of the wild yeast Brettanomyces
just isn't enough for Almanac.
Why the hell not throw some
peaches and nectarines
in the barrel?
Saison de Brettaville was a pretty peachy beer to begin with, thanks to the white wine barrels interacting with the funky brett. To build from this Almanac have added the real thing:
"Peach de Brettaville is a harmonious marriage of fruit and beer, bringing together our love for brett saisons and farm fresh fruit. We brewed our Saison Dolores and fermented it with twelve different brettanomyces strains, and aged it in wine barrels and our foeders with plenty of juicy peaches and nectarines."
After months of maturing and blending, this saison has developed a balance between earthy funk and stone fruit sweetness with a dry, white wine-like finish."
We're tapping a 20L keg of Peach de Brettaville this Tuesday - it's gonna go quick so don't miss out!
North End Salt & Wood
North End's new sours Rivage Brux Reserve & Baby Grand in the fridge now.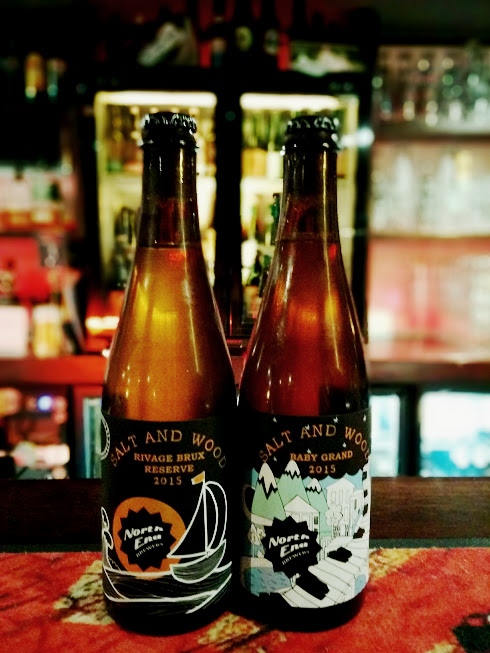 'nuff said.
SOBA Discount Changes
With the steadily increasing price of tap beers, the deduction provided by our 15% SOBA discount is also growing.
To reduce this effect and bring our SOBA discount in line with other bars in Wellington, from Sunday we'll be offering SOBA members 10% off tap beers, Sunday thru Wednesday.