Brewed on the Cobra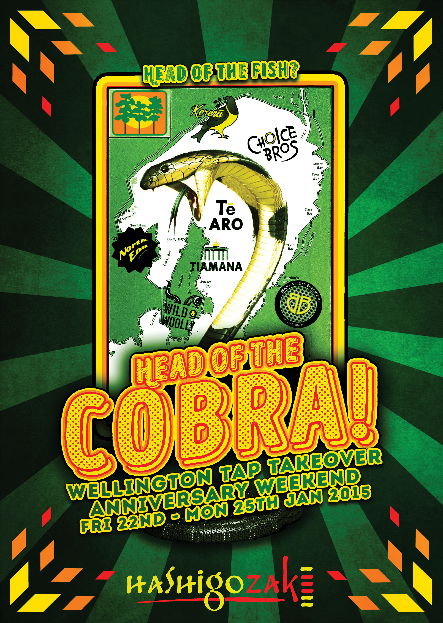 Our annual homage to Wellingtons amazing brewing scene kicks off tomorrow, when all of our taps are dedicated to locally brewed beer.
Further to last week's info, we've fleshed out the lineup with some pretty exciting beers.
We're kicking off the sour tap tomorrow with Tiamana's new Woodruff Berliner Weisse -
Meister Weisse
. It's GREEN, sour and looks amazing.
We've just got 20L of the Meister, so following that we've got
Te Aro Brewing Rhubarb Berliner Weisse
. This is the same batch from Beervana 2015, that has been aging with a few extra bugs since.
The handpumps will be graced with Tiamana's
Old Fritze Doppelbock
(lager on a handpump!), and the amazing Kereru
For Great Justice Coconut Porter,
followed by their
Old Red Oak Ale.
For an extra-Wellingtony aspect, Old Red Oak is aged on oak harvested from the Wellington botanical gardens.
The Wellington lineup starts from opening tomorrow, and stays local till Monday.
Live in the Lounge: King Kreabsley And The Fernets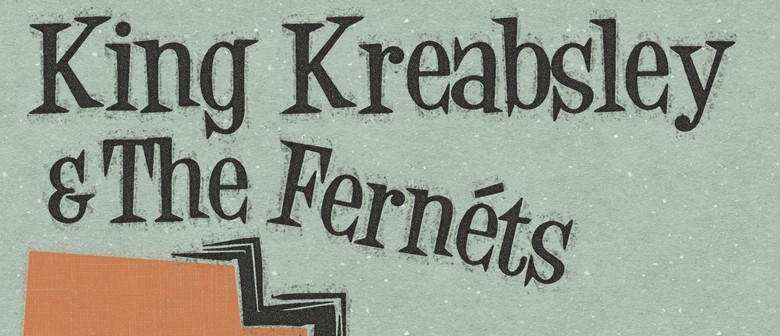 The band that makes our music booker open his thesaurus is back. King Kreabsley and The Fernets are playing the lounge this Saturday.
Described as: "The young lion of the Welly city Mambo-Jazz guitar scene Paul James and fresh faced skins man Cory Champster. Under the strict and truth be told, somewhat capriciously stochastic guidance of the Solid Statesman of that Nu Jazz Sound Kristofer "King" Kreabsley."
They kick off at
9.30pm in the lounge
, to be enjoyed free of charge as always.
Not Just A 'Wheat Beer'!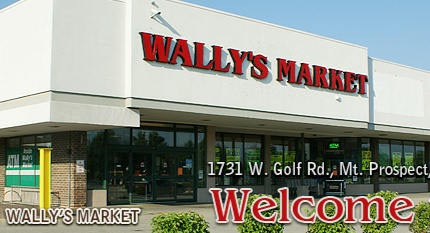 Wheat beers are fairly divisive among beer drinkers. Most people's first experience of a wheat beer will be a yeasty, banana/bubblegum Weissbier or a clovey, zesty Witbier.
These can be great, but even the great ones won't be to everyone's taste - fair enough.
The problem comes when people apply this flavour profile to every single beer with wheat in it. A hopped up American Wheat Ale is light years away from a traditional Weissbier!
So don't let the 'wheat' in the name fool you.
Coronado Wally's Wheat Market
isn't your traditional witbier or weissbier - but a hopped up pale ale that contains some wheat for body.
Coronado say it's "Slightly more hoppy than what you'd expect from your typical wheat beer, with a light body, and a crisp refreshing flavor. Easy to drinking, and fun to say."
US brewers seem to have a very loose definition of "session beer" as Wally's Wheat Market weighs in at
4.8%
...
We're tapping our first keg of Wally's Wheat Market at 5pm on Tuesday, just after the long weekend.
So reward yourself after your first day back at work with a pint of rare Coronado beer.
Hottest Hundy at Hashigo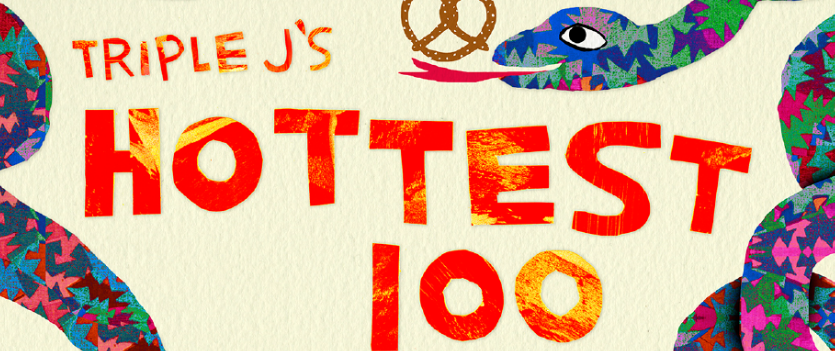 Every year Aussie radio station Triple J holds "The world's biggest musical democracy" when millions of people vote on their favourite songs. The top 100 are played in the annual countdown.
Apparently this is quite the event in Aussie, as it was brought to our attention by a few local expats that no Wellington venue was airing the countdown. Previous year's top 100's had quite a few decent songs, so we decided to make an event of it.
The countdown starts next Tuesday at 2pm our time. We'll be tapping a keg of
Te Aro's Aussie Pale
Ale, and serving up a special classic
Aussie Meat Pie
(with tomato sauce of course) to supplement the music.
Low on Charge?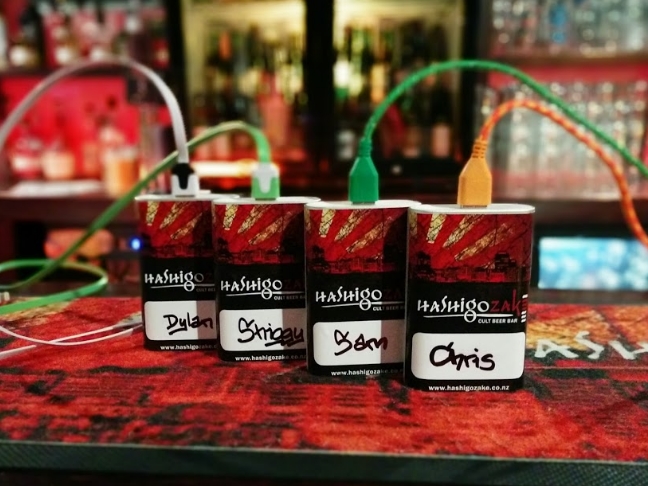 You're out and about, expecting an important call but you've only got 5% battery left!
We often charge people's phones for them behind the bar, but what if that call comes while it's behind the bar?
That's where our new portable power banks come in.
We've now got four 10,000mAh portable charges available to borrow from the bar, meaning you can charge your phone anywhere in the bar, and not miss a thing.
They're also 2.1A output, meaning your phone will charge nice and quick.
We've got a stock of micro USB and Lightning cables available too, so you're good to go (USB-C coming soon).
As collateral we'll just take a credit card/ID/birth certificate, that will be returned to you when we get the charger back. To identify each one we've named them after long serving previous staff members, some of whom conveniently share a name.
So if you're running low, just come up to the bar and grab a charger - free of charge.
Any bets for how long 'till the first one takes a beer bath?