A Christmas Eve-eve-eve Treat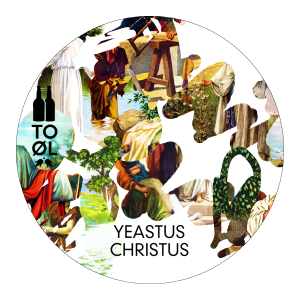 Last night's To Øl tasting showed how great their funky beers can be, with the 3.8% Gose to Hollywood beating out the big 10%+ imperial stouts for crowd favourite - the reverse of normal tasting votes.
Next Tuesday we're tapping a keg of another funky To Øl beer that suits the season -
Yeastus Christus,
a
Brettanomyces fermented farmhouse IPA
featuring Tettnanger and Simcoe hops.
I'm careful to say funky rather than sour, as Brettanomyces yeast alone contributes a big earthy 'farmhouse' character rather than the sour acidity created by bacteria.
So this one won't be on the sour tap, but should be a good companion to whatever is on at the time (probably something from 8 Wired).
The brewer's description is typically satirical yet informative:
"Is Jesus alive? We don't know. Did Jesus get offspring descendants that are living today? We don't know. But since God created everything, you could call this a collab with God. This a rustic bretty farmhouse IPA, loaded with different grains, hops and godly intervention. "Nobody Fucks with the Jesus!""
(Cue the profanity filter email rejections)
To Øl Yeastus Christus is tapped on Christmas eve-eve-eve (
Tues 22nd
) at
5pm.
Stock up at Borderstop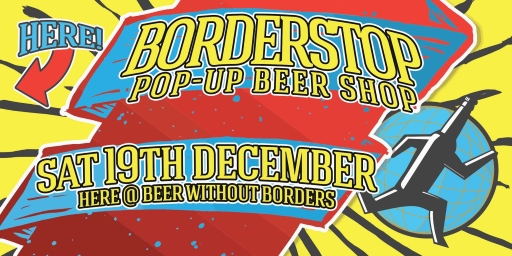 Beer Without Borders has once again acquired a special licence to be able to sell beer directly from the coolest warehouse on
Abel Smith St
.
Borderstop is a prime opportunity to stock up on cases of your favourite BwB imports. Beers like Sculpin IPA, Grapefruit Sculpin, Habanero Sculpin and.... Others...
In fact the newest shipment from California
may
arrive
just
in time for Borderstop, meaning there's a chance you'll be able to be among the first to grab bottles of the returning
Bear Republic Racer 5 IPA!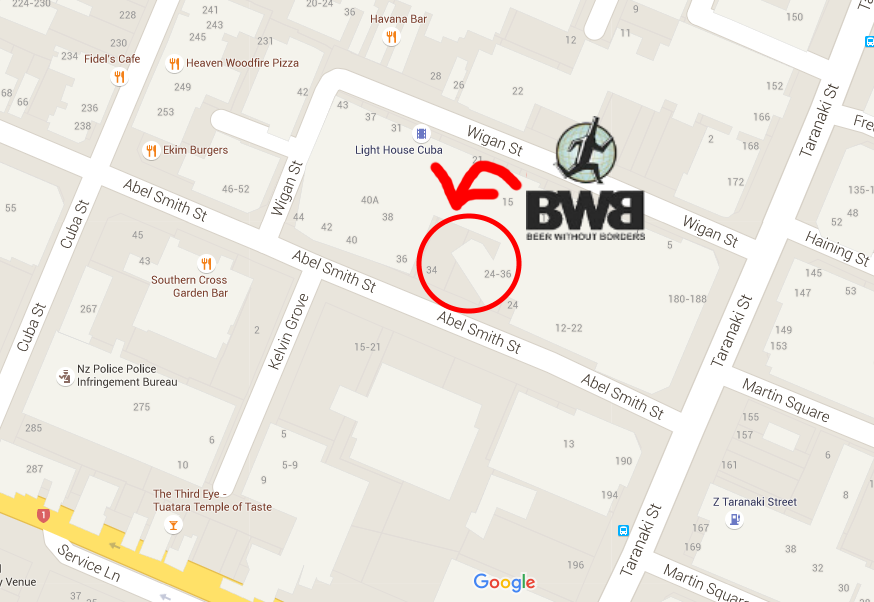 If entire cases are out of your price range, there will be single bottles available for purchase, as well as a bargain bin.
There will be EFTPOS available at Borderstop, but
no credit card facilities
. So payment on the day will be by
cash and EFTPOS only.
Borderstop starts up at
24 Abel Smith Street
from
midday this Saturday the 19th
and will run till around
4pm.
Live in the Lounge: Vincent Vega Trio
Live music returns to the lounge this Saturday with Vincent Vega Trio playing from 9.30pm.
Catch their hot blend of surf, funk, soul and blues
for free
with Chris Armour (guitar), Andy Russell (drums), Nick Lissette (bass).
The music kicks off at
9.30pm
and runs till
11.30pm
.
Open as Usual
If you're one of the three people who stick around in Wellington after Christmas, you'll know how the CBD tends to shut down. But that doesn't mean the few remaining Wellingtonians stop wanting good beer.
So we're continuing our policy of only closing when we're legally required to (and 7's zombie apocalypse), making our Christmas opening hours very easy to remember:
We're legally required to be
closed on Christmas Day (that's the 25th of December, aka next Friday).
That's all. Otherwise, we're open from midday as usual.
Meaning, we're open from midday on Christmas Eve, Boxing Day, New Years Day and the Day After New Years Day.
Don't forget about our off-licence, meaning you can come grab emergency Boxing Day re-stocks of bottles and riggers any time from midday-11pm.
Coming Soon to the Sour Tap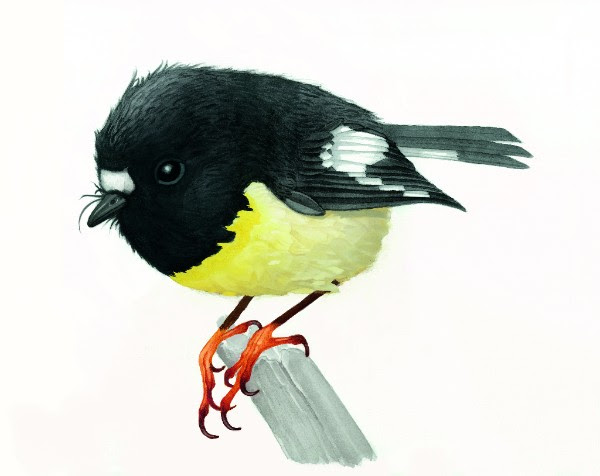 With the popularity of our dedicated sour tap it seems we were right about Wellington being ready for sour beer.
Currently on tap there's a tiny smidge left in a keg of
Almanac Dogpatch Cherry Sour
, which will be replaced any second now by
8 Wired Flanders Pale Ale.
Following the 8 Wired is a new Rarebird kettle sour from ParrotDog: Tomtit. This time it's a refreshing sour ale aged on
tamarillos.
Yum.