Sur Fest Tomorrow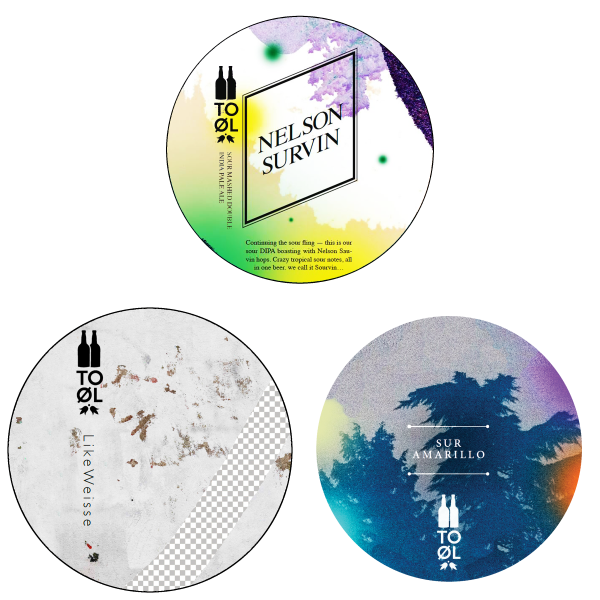 It's truly the summer of sour now To Øl has arrived! Just in time for our tap launch tomorrow too.
From
midday tomorrow
we'll be tapping three very intriguing To Øl beers:
Nelson Survin:
Sour mashed IIPA feat. Nelson Sauvin (9%)
Sur Amarillo:
Sour Mashed IPA feat. Amarillo (7.5%)
Likeweisse:
Berliner Weisse (sour wheat) dry hopped with Motueka & Citra.
As with all of our tap sours, we're serving these up in the excellent 200ml TeKu glasses as well as the standard pours.
Tomorrow only
we'll also be serving up all three in a tasting flight of 150ml tasting glasses, which will run you $15.
Beer is Charity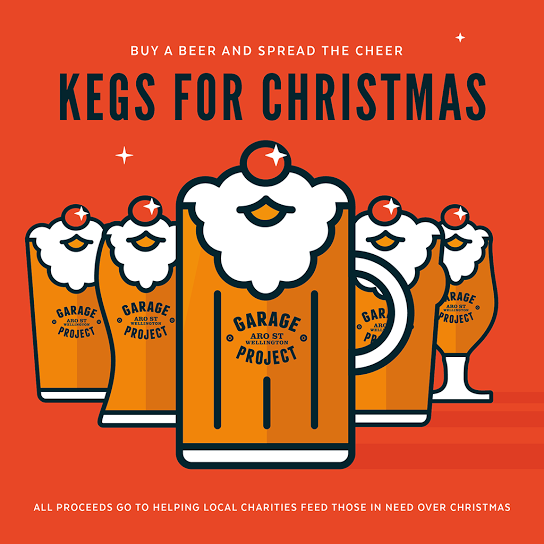 We've been part of Garage Project's Kegs for Christmas from the beginning and this year is no different!
We've
drawn
the excellent
Dirty Boots APA (6.6%)
as our K4C beer:
"Hop into the mosh pit. Dirty Boots, grunge inspired all American pale ale, especially for Music2Brew2, a hard core, hoppy celebration of the tunes that inspire the beer we brew."
We'll be tapping Dirty boots at midday on Saturday, and
all proceeds
from the sale of Dirty Boots will be
donated to Kaibosh
. So basically, you're making a donation to Kaibosh and you get a beer to say thanks!
Additionally, our tip jar will become a donation jar for Kaibosh in case you feel like adding to your donation.
NRT: Watermelon Weisse
To Øl are dominating the email today, but they feature once again in next week's New Release Tuesday slot with

Braziller Weisse Watermelon Berliner Weisse.




Billed as a

"Super easy, refreshing, tart Berliner Weisse brewed with watermelon for extra fruitiness. Refreshingly sour with a huge hoppe fruity finish"




We tap Braziller Weise at

5pm this Tuesday

as usual, and will be serving up in 200ml TeKu, 300ml fancy or 473ml US-pints.
Døn't Miss the Bøat

Next Wednesday is our final tasting for the year, and we're showcasing the big and exciting beers from To Øl that have just arrived, and a couple of Almanac to top it off.


We'll be tasting:
Baltic Frontier - Seabuckthorn IPA (6.5%)
Fuck Art This is Architecture - Belgian Farmhouse Pale Ale (5%)
Goliat - Imperial Coffee Stout (10.1%)
Gose To Hollywood - Gose brewed with Oranges (3.8%)
Liquid Confidential - Imperial Chili Stout (12.2%)
Yule Mælk - Barrel Aged Sweet Stout (15%)
Almanac Saison de Brettaville - Saison aged in wine barrels with brettanomyces (7.2%)
Almanac Paris of the West - Quadrupel with Raisins, Candi Sugar and Oranges. (9.5%)
The tasting is this
Wednesday 16th of December,
kicking off at
6pm
as usual.
It's
$45 per person,
you can grab your spot now at
cultbeerstore.co.nz
or over the bar next time you're in.