Reviving an Extinct Beast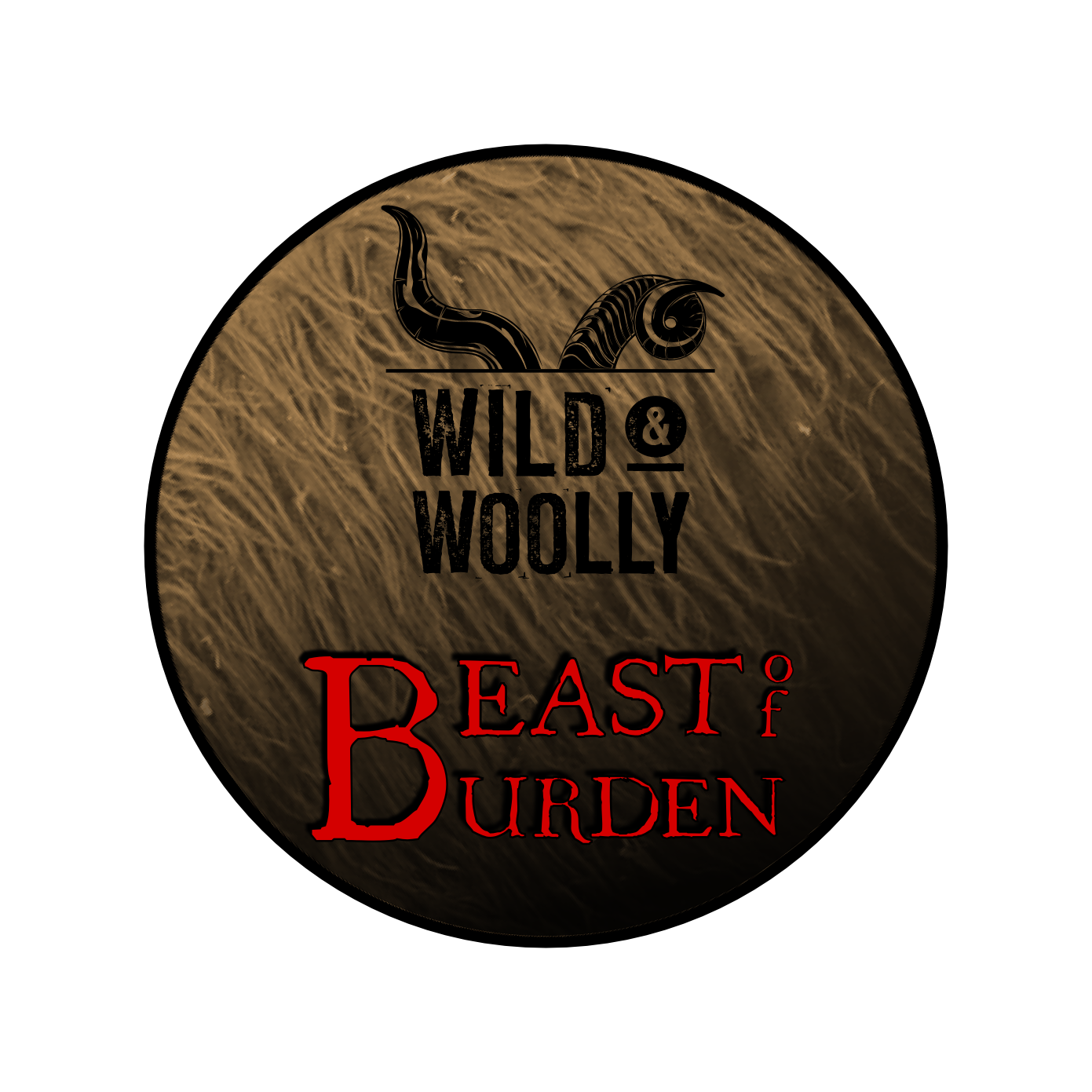 Remember Black IPA? A few years back it seemed every new brewer included the oxymoronic black-pale-ale style in their lineup. Nowadays you'll struggle to find one on the shelves of even Thorndon New World.
The origin of this trend can probably be traced back to Yeastie Boys' classic
Pot Kettle Black
. It turned peoples idea of porter on its head by amping up the hop levels in a very measured and balanced way.
Some people took to calling PKB a Black IPA, others a hoppy porter. Many arguments were had, and eventually everyone stopped caring about silly names and just enjoyed the beer.
PKB never cared what you called it, and it inspired many budding homebrewers to give the 'style' a go. Homebrewers like
Wild & Woolly's
Llew Bardecki.
Llew created his own recipe in the 'style' named
Beast of Burden (BoB).
I was so impressed with Llew's recipe for BoB that I borrowed the recipe and made a clone of the clone on my kit.
Years later Llew now has his own commercial brewery, and BoB is making its first public appearance.
You can expect BoB to have a rich, roasty malt base with aromatic orange-zesty NZ hops on top. Currently this level of hop character is up in the air. Out of the fermenter it tasted like a Black IPA, but after cold conditioning it tasted more like a hoppy porter.... Which goes to show you can't shoehorn every beer into a style.
Beast of Burden makes its commercial debut this coming
Tuesday at 5pm
. As Llew has just gained the capability to put his beers on handpump BoB will be available on
both tap and handpump
(I recommend a 50/50 blend).
Double Drum
The battle of the drum-kits returns to our lounge this Saturday, when four Wellington legends going at it hard in competition to see who can be "the downright funkiest nastiest bad-assiest mofo this side of everywhere."
Both Lance Philip and Richard Te One will be dueling drums, while Nick Granville (guitar) and Ross McDermott (bass) ensure nothing it doesn't get too dirty.
The showdown of the skins starts at
9.30pm
this Saturday, and won't cost you anything to spectate.
Fresh in the Fridge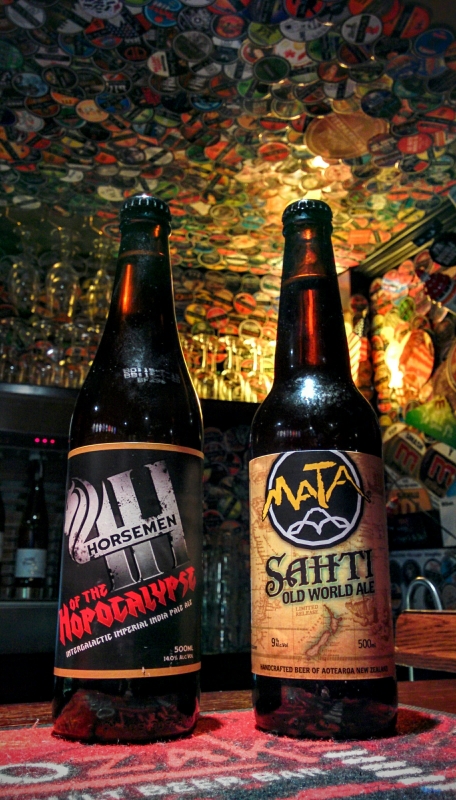 We've had a couple of recent noteworthy additions to our fridge.
The
Four Horsemen of the Hopocalypse
is an annual four-way collaboration between Hallertau, Liberty, Epic and Kelly Ryan. The 14% IIIPA (
Intergalactic Imperial India Pale Ale
) has made its way into bottles for the first time this year and is now in the fridge. After a recent taste I was surprised to still have feeling in my tongue, as while the hops in this beer are insane - the malt is there to pull them back... a little.
To best experience the stupid amount of hops forced into this beer we recommend drinking it fresh.
Mata Sahti
is the polar opposite of the Horsemen, with the focus on big malt and interesting adjuncts.
You may remember Sahti from a New Release Tuesday a couple months back, when we launched the trial batch of this beer. Tammy then made a few tweaks to that recipe and went full scale Sahti.
A kiwi twist on a traditional Finnish brew, Sahti features
juniper berries and manuka branches
on a massive malty 9% base beer.