Hashigo Jazzy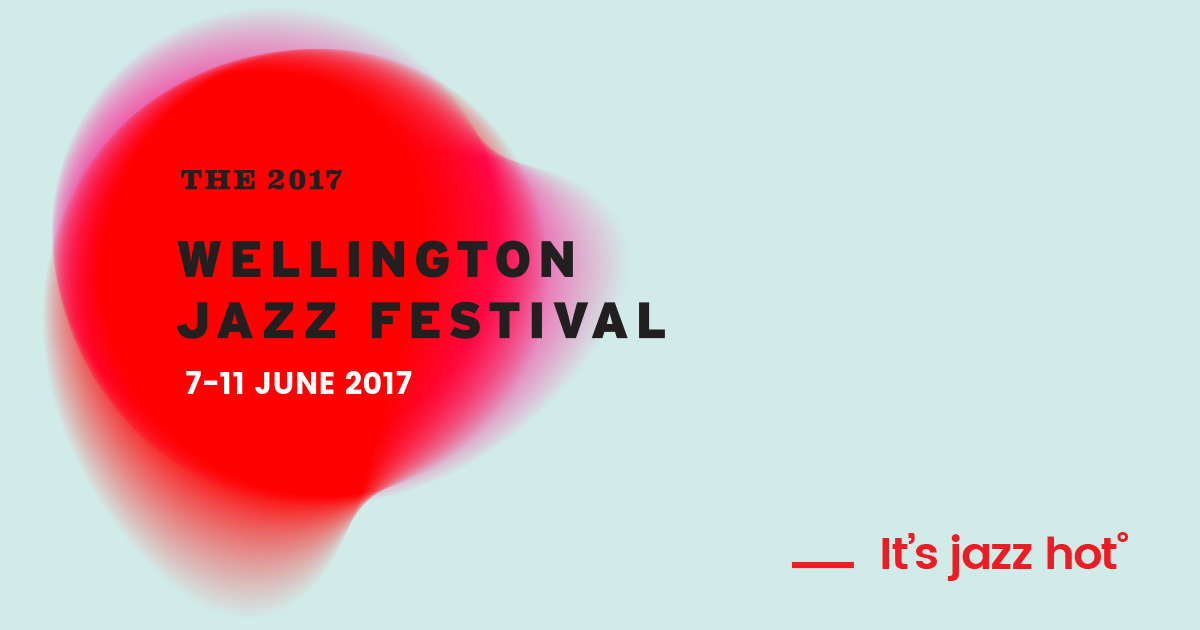 Starting tonight, the Wellington Jazz Festival will descend upon the Hashigo Zake lounge.

We've got three free gigs this weekend, starting from 10pm tonight when we squeeze the six piece Sunlight Band in to play some jazz-based funk.

Tomorrow from 10pm we'll be hosting The Doublenecks, whose funky improv will be mixed with groove classics.

The grand finale from 10pm Saturday is the legendary blues man Darren Watson, who will be playing solo. Fingers crossed for a rousing rendition of Planet Key.

All of these gigs start at 10pm to allow a bit of a jazz crawl from some of the earlier finishing gigs elsewhere in town. What better way to wrap up a night of jazz than more jazz?


An Old New Release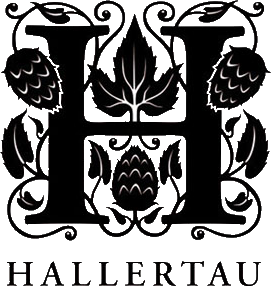 Back in 2012 we had Hallertau brewery fill some of our kegs with their new
Double Stout
, a beer inspired by one of our imports from Green Flash.

It was quite popular back in 2012, but we held onto one 20L keg. The big rich 8% pitch black stout seemed like something that would age well, so it's been hanging out up at our cool store since then.

Even though Hallertau's brewer thinks we're "dicks" (1 min 22 seconds in the video) 2 years, 7 months, and 15 days later (i.e. Tuesday) we'll be tapping that last keg to see how it's held up over time. It'll hit the taps at 5pm, and being that there's only 20L we don't expect it to last long.


Townshend's Tap Takeover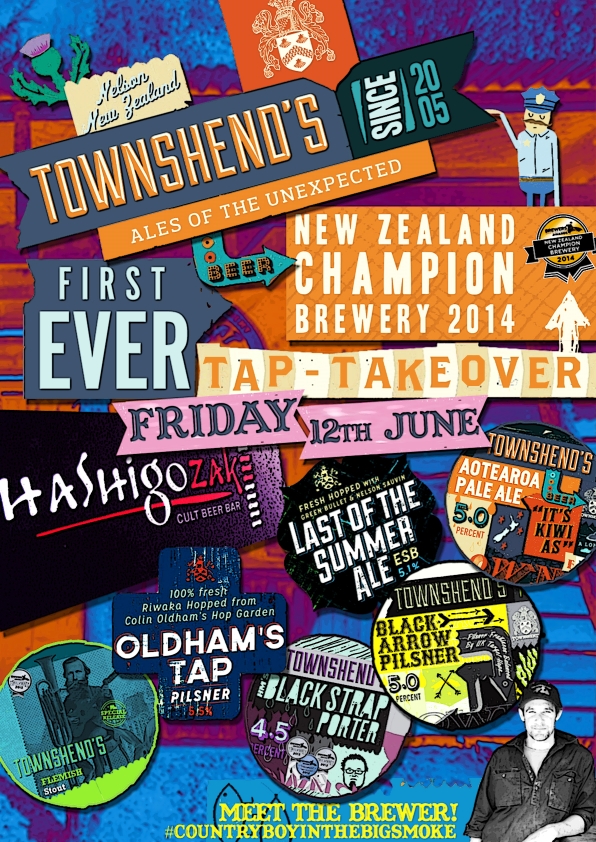 Surprisingly, Townshend Brewery has never taken part in a tap takeover event before. This will change on
Friday the 12th of June
, when we host the first ever Townshend Tap Takeover.

New Zealand's 2014 champion brewer usually lets his beer do the talking, and since winning the title has been busy trying to create enough of it to fulfill the increased demand.

I was lucky enough to visit Townshend Brewery with a SOBA tour back in March. Unless you know where you're going it would be impossible to find, but if you want to have a go just look for the unmarked driveway off a long gravel road in Upper Moutere...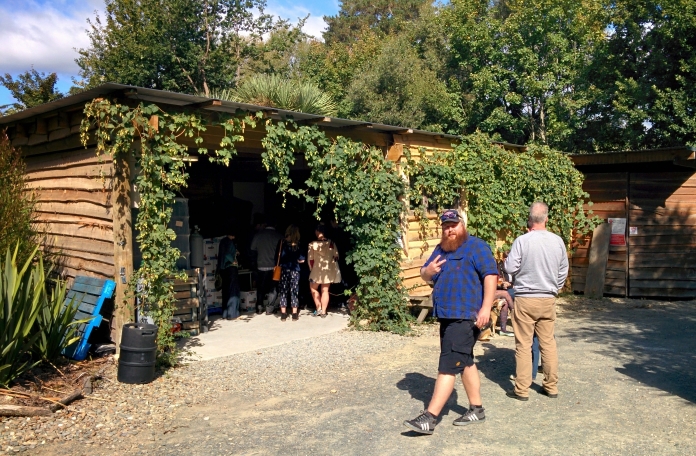 The brewery was idyllic, bathed in sunshine just metres from brewer Martin's home and covered in hop bines.
Martin and his dog were amazing hosts and made sure everyone didn't want to leave when the time came.

Townshend made their name in English style cask conditioned real ales, with beers like Old House ESB often gracing the Hashigo handpumps since we first opened.

In more recent years new-world styles have begun to enter the Townshend range, with beers like Scissor Jack India Pale Lager and Aotearoa Pale Ale.

Next Friday's tap takeover will feature 7 beers on tap including both of his fresh hop beers and two on handpump.

On tap:

Last of the Summer Ale fresh hop ESB
Oldhams Tap fresh hop pils
Aotearoa Pale Ale
Black Arrow Pils
Black Strap Porter
Blue Shadow Dry Stout
Flemish Stout
On pump:
Donelan's IPA
Sun Kisser Golden Ale
Most importantly,
Martin Townshend himself will be in attendance
and fielding all your questions and admiration.
The beers will be on tap from midday, and we expect Martin to arrive closer to 5pm.