Beer + Gin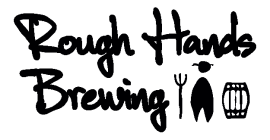 Melding beer and gin is not a new thing to Fritz Kuckuck and Maria Grau, the brains behind Rough Hands.
They are perhaps best known for creating the world's first fresh hopped gin, back when they ran Nelson's Liquid Alchemy distillery.

Fritz & Maria have once again brought together beer and gin, this time in beer form with 'beerNgin'.


An oak barrel was seasoned with their own gin, while a biere de garde was brewed at Golden Bear in Mapua to go into it.


"beerNgin aims to balance the fruity and spicy complexity of the beer with suggestions of juniper, coriander, citrus and cardamom from the gin. In the aroma of this rich golden ale you will notice the collaboration of Motueka and Amarillo hops with the slightly sweet barrel notes, and the spicy yeast and gin character. This beer is an approachable, refreshing showcase of pine and citrus with a hint of roasted wheat in the finish."
We'll be tapping beerNgin at 5pm on Tuesday.
The Shadow Blasters
Another new band graces the HZ lounge this Saturday,
The Shadow Blasters
.
"Fresh from recording their self-titled album and single "Tongue Tied And Twisted" with Lee Prebble of The Surgery Studio, The Shadow Blasters are an energetic 4-piece blend of blues, white soul and rock 'n' roll."

The Blasters kick off at 9.30pm on Saturday and is free as always.


People's Choice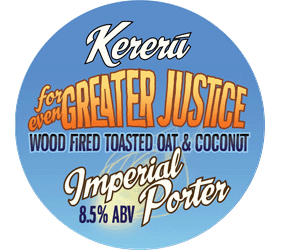 I'm sure most of you went to last weekend's Winter Ale Festival, run by SOBA. If you missed out, make sure you buy your tickets early next year!
But missing out on the festival doesn't mean missing out on the beer, and we've secured some of the peoples choice beer of the festival:
Imperial Nibs
.
Imperial Nibs is For Even Greater Justice coconut porter, aged on cocoa nibs and vanilla beans.

The coconut, chocolate and vanilla come together amazingly so keep an eye on our apps for when this comes on tap.

Sadly I'll most likely be missing out on Imperial Nibs, as I'm off on holiday from tomorrow for a week. Which means next week's email will be a Dominic Kelly special edition which is sure to make waves.