Finnish Guinea Pigs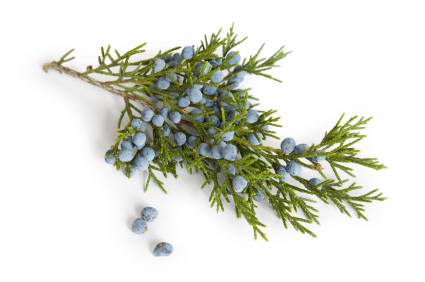 Mata has been experimenting again, and I've volunteered all of you as test subjects.
Head brewer Tammy has family connections to Finland, and has been taken with a unique traditional Finnish stlye of beer named
Sahti
on her visits there. So she's decided to give it a go over here.
Sahti is traditionally brewed in an open wooden trough called a kuurna, where juniper branches & berries are mixed with hot water and malt to create the sugary wort. However Mata have added a kiwi spin, as Tammy says:
"Juniper branches are hard to find here, don't think it grows well in NZ, so we've used the manuka tips instead along with the juniper berries."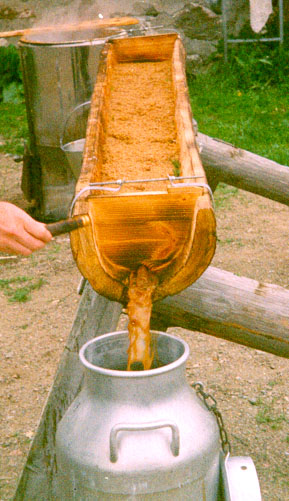 I'm pretty sure it wasn't made in a kuurna either, but the main flavours are there. Sahti is usually fermented with a Finnish bakers yeast, which gives a banana character similar to German hefeweizen. So Tammy has used a hefe yeast to emulate this.Only 50L of this beer was made, which came out at a rather impressive
9.2% ABV.
We'll be tapping the only keg of this very intriguing brew
5pm this Tuesday.
Tammy was keen for your thoughts on the beer as well, so we'll have some feedback forms available for you to share your first Sahti experience with the brewer.
We're Hopstockin'
Hopstock successfully kicked off yesterday with much fanfare.
We not only kicked off with our two hopstock beers; Baylands Wai Fly II IPA and Raindog's 17 Seconds ESB on
both handpump and tap,
but also a charity keg of Baylands
Wai Fly Supersonic
.
Supersonic is an amped up 8.5% ABV version of Wai Fly II, featuring a whopping
5kg of fresh Nelson Sauvin
for this 50L batch. The hops soaked up so much liquid that only 40L was left to put in the keg. After tasting it I can assure you this angels share was worth losing.
All proceeds from Wai Fly Supersonic will be donated to the wonderful food charity
Kaibosh.
A lift of the keg this morning revealed we chopped through half the keg last night, so I'd get on down tonight if you want to try this beer and donate to a good cause.
Sleep is for the Weak
Wednesday's coffee beer tasting is half sold out, so if you want to get caffeinated this Wednesday,
book soon
for just
$35
.
Hashigo barman and ex-barista Dylan Shearer will be taking you through a selection of our best coffee infused beers.
You'll be treated to the likes of:
Mikkeller Beer Weak Breakfast
Rogue Allegro Coffee Porter
Modern Times Black House
Ballast Point Victory at Sea
Mikes VCP
Moon Dog Cold Drip War
De Molen Kopi Loewak
Mikkeller/Amager HR Fredriksen Bourbon BA Coffee Imp Stout
Book your spot online at
the Cult Beer Store
or at the bar any time.
Rhino Boogie
Rhino Boogie are back in the lounge this Saturday.
Grab a beer and listen to their awesome brand of funk hip hop fusion, with live horns and drums combined with samples from the turntables of Uncle Silverback.
Catch 'em for free from 9.30pm this Saturday
Feeling Over Hopped?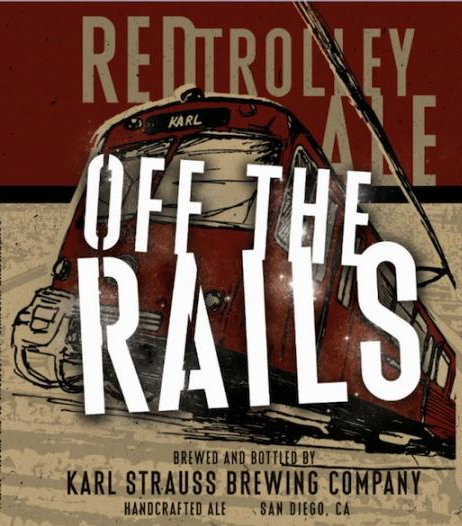 This Saturday we'll be offering a malt bomb to help cleanse your palate between hopstock bombs.
Karl Strauss'
Off The Rails
is a double version of their core range Red Trolley amber ale.
This malt driven beer weighs in at
8.5%
and features rich caramel malt and brown sugar flavours.
We'll be serving 200ml pours of this big red beer for $7 this Saturday.
National Sculpin IPA Day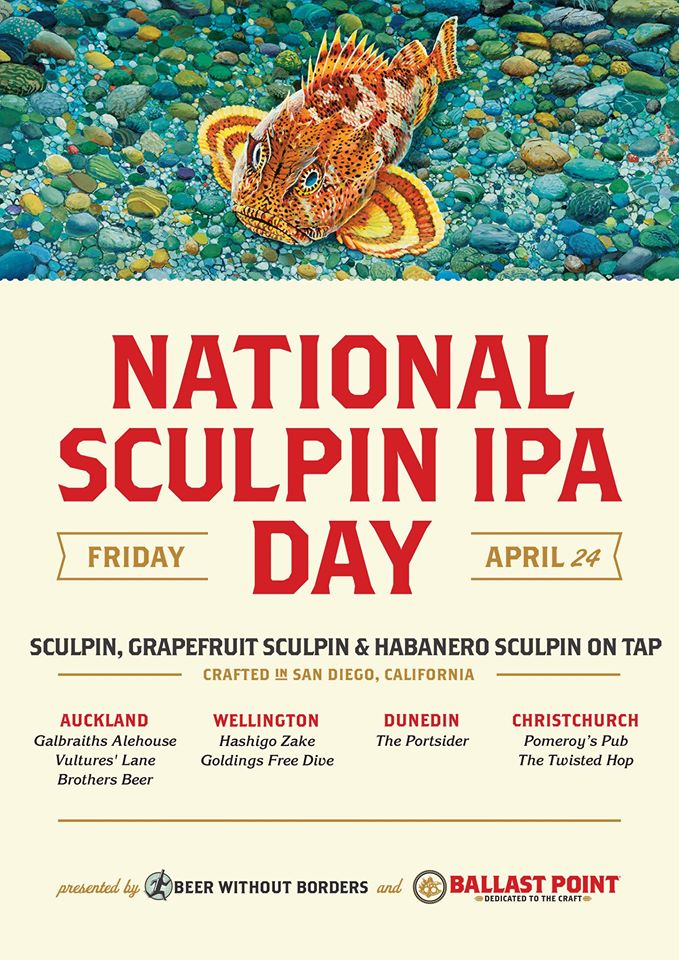 Beer Without Borders has obtained an unprecedented three different varieties of Ballast Point's flagship IPA: Sculpin.
Next Friday Hashigo and seven other bars across the country will be celebrating what has been dubbed National Sculpin IPA Day with
Grapefruit Sculpin, Habanero Sculpin and Sculpin IPA
on tap side by side.
We'll also have a limited amount of Sculpin branded pint glasses and bottle openers to give out on the day.