Choooocolaaaaate!!!!!!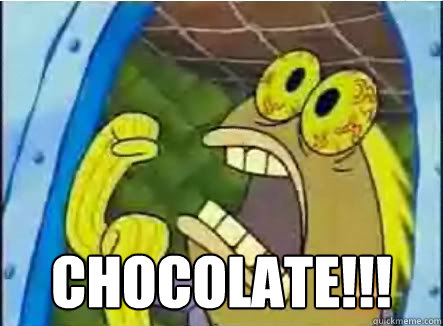 My partner Denise and I mark our anniversary this Saturday. For some reason, other couples worldwide choose to celebrate their own relationships on the date of our anniversary as well.
We're pretty touched that so many people care.
It's become a bit of a tradition to eat
chocolate
on the 14th, so we thought it would be good business practice to cater to this increased demand with a couple of Rogue's chocolatiest (yes, that's a word...) beers.

Being that it's Bottle Pour Saturday, we'll be serving
Rogue Double Chocolate Stout
from the distinctive red painted bottle.
This
9%ABV
stout is flavoured with "imported Dutch bittersweet chocolate", giving the big roasty stout a super chocolaty finish. You can grab a
250ml glass for $9.50
this Saturday only.
We'll also have Rogue's regular chocolate stout on tap by the pint for you to compare it with. The word decadent comes to mind.
Jelly
You can have some jelly with you chocolate on Saturday, with
Dayle Jellyman's Three Rays
playing in the lounge from 9.30pm.They'll be playing some early Ray Charles and Nat King Cole style rocknroll blues, boogaloo and boogie-woogie.
We'll even cover the cost of the band, so you can enjoy their talents for free. That's 9.30pm this Saturday.
Something Pale from the Crown City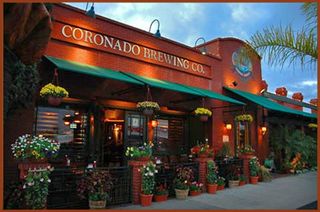 When I visited the Coronado brewery late last year, it was great to see all the small batch one-off and experimental brews available from on their little brewpub kit.
We were lucky enough to obtain a few kegs of these limited release batches, another of which will go on tap this coming Tuesday.
There is not a lot of information on
Coronado 435 Pale Ale
online, but the brewery provided this info:
"4-3-5 refers to Coronado's landline and the 3 hop additions in our American pale ale, 4 pounds northern brewer, 3 pounds chinook, and 5 pounds cascade per 10 barrels. A well balanced beer with a clean malt character that supports the hop presence."
It's also 45IBU, which is up there for a 5% beer. 435 Pale Ale will be on tap from
5pm this Tuesday
.
P.S.
Our great and fearless leader, Dominic Kelly, recently had a guest spot on Stuff.co.nz's Beerhive Blog.
Read his typically eloquent letter to young drinkers here.