Komugi no Wain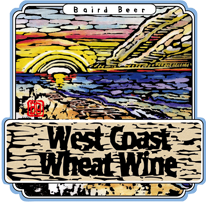 Baird's annual wheat wine, descriptively named
West Coast Wheat Wine
(WCWW), was released in Japan on November 1st.
Wheat wines are an interesting and versatile style of beer. They tend to be a lot hoppier than their English barley wine cousins, which makes them more suitable to drink fresh. But their high ABV and big malt character makes them suitable for aging as well.

This Tuesday we'll be testing the drinkability of a fresh wheat wine, as Beer Without Borders has secured keg stock of this year's WCWW vintage.
It's been a while since we've had WCWW, so I won't try and describe it from memory. Best leave that up to brewer Bryan Baird:

"A Wheat Wine, generally, is characterized by a rich and hearty complexity that is lightened and made a touch sprite by a predominantly wheat, rather than barley, grain base. It is a style representative of the irreverent creativity and unrelenting passion that are hallmarks of craft brewing on the West Coast of the United States. "
It is hopped with 80IBU worth of whole cone Warrior, Citra, Galena and Centennial which should still be quite prominient in the beer. West Coast Wheat Wine weighs in at 10% ABV, so we'll only be offering it in fancies. Come have a taste from
5pm Tuesday
.
New Band, Old Faces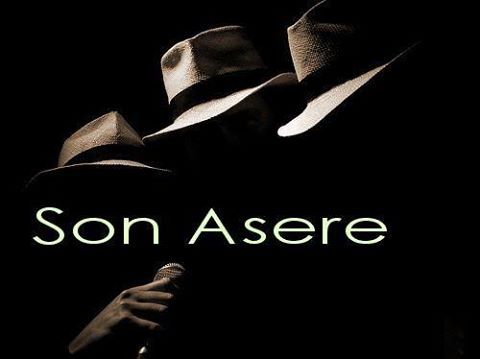 On Saturday night
Son Asere
will be serving up delicious Cuban/Mexican fusion - for your ears.
The band is new to the HZ lounge, but its members should be familiar names: Roberto Rodriguez (Cuba), Rafael Ferrer (Cuba) and Carlos Navae (Mexico).
They'll be playing their wide repertoire featuring classics from Cuba and Latin America. The music
starts at 10pm
and is
free
as always.
Punkin Pie Wine

Earlier in the week a regular customer asked whether we had Almanac's Heirloom Pumpkin Barley Wine in stock. He'd
seen
in Beer Without Borders excellent fortnightly newsletter,
Border Post
(sign up here)
.

We had quickly snapped up Almanac's sour pumpkin beer, but it seems their 12% pumpkin beast had slipped our minds.
After the reminder I quickly looked up the beer online, after reading a description I thought "shit, I'd like to try that."
So it is by complete coincidence that this beer just happens to be this Saturday's bottle pour...

Heirloom Pumpkin Barley Wine is made with 1000 pounds of organic heirloom pumpkins and the obligitory pumpkin pie spices. Half is then aged in brandy barrels while the other half resides in the rye whisky barrels. After a year the barrels have imparted their flavours of brandy, rye, oak and vanilla and are blended to create the final bottled product.

This is one not to be missed, and on Saturday you'll be able to grab a 125ml pour for just $7. If you really like it you can even buy a whole bottle.

P.S. You can catch up on previous issues of Border Post here.
Some More Beers You Can Drink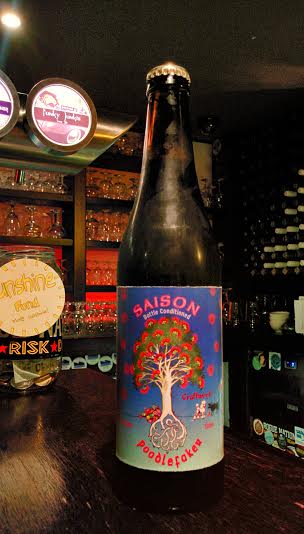 Perth based Feral made quite impression last weekend, with their sour Berliner Weisse: Watermelon Warhead - so much so that it is now all gone.
But in its place is another, even sourer beer from Feral:
Funky Junkie
. We've been chatting to Australian beer lovers on the Twitters, who are considering flying over just to get some Funky Junkie. Apparently impossible to find even in its own country.

Hop heads will be happy to know Hallertau Stuntman IIPA is now on tap, and coming on sometime tonight Bayland's new batch of Rock Soild IPA, which will be followed by a fresh keg of Liberty Yakima Monster.

We've also just received the latest bottle release from NZ's smallest brewer Craftwork Poodlefaker Saison.
It's made using ginger and spices along with Southern Rata honey, to evoke christmas time in New Zealand. I think I'm going to crack one as soon as I hit send on this email.