Japan vs NZ: Witbier Battle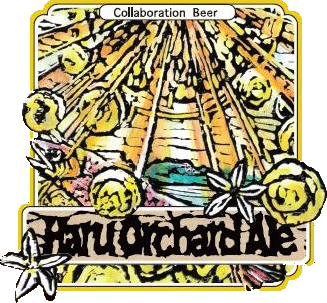 Back in October Bryan Baird, head brewer of Japan's Baird Brewing, visited New Zealand. If you went to PBE you probably saw his fascinating seminar. But Bryan wasn't here just for PBE, he also came over to brew a special beer with Hallertau.
Aucklands renowned Masu restaurant has been a huge supporter of Baird in New Zealand, and as such wanted a special Baird beer to celebrate their first birthday.
Instead of importing all that heavy beer, they opted to import the brewer.
The result of the collaboration is
Haru Orchard Ale,
a Belgian style witbier made using only NZ ingredients. These include raw wheat, NZ barley, sour malt, NZ hops and infused with grapefruit peel.
I thought this would make a great candidate for this weekend's bottle pour, but wanted to jazz it up a bit with a counterpart.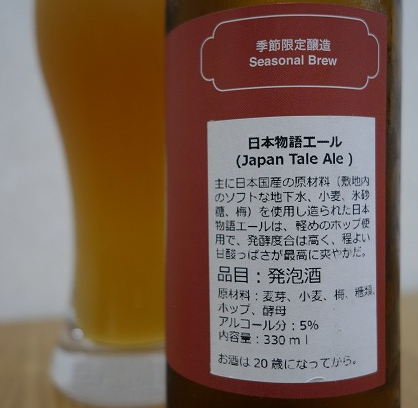 I browsed the Beer Without Borders catalogue, and saw a beer I've not heard of before:
Japan Tale Ale
.
A bit of research revealed that Japan Tale Ale is a perfect companion to Haru Orchard Ale, in that it is a wheat beer that uses very Japanese ingredients: Japanese wheat, korizato sugar and ume plums (usually used in plum wine).
Reportedly the final product is "lightly hopped, highly attenuated, pleasantly tart and extremely refreshing."
Pop on down this Saturday afternoon to grab a
250ml
pour of either of these two interesting wheat beers for just
$9.
King Kreabsley And The Fernets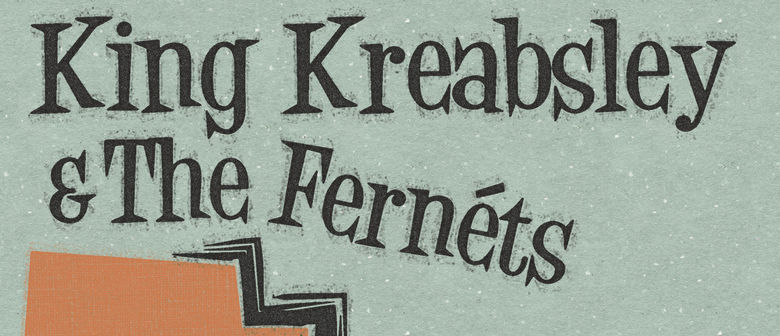 We have another new act to entertain you this weekend, in the form of King Kreabsley and the Fernets.
Consisting of "the young lion of the Welly city Mambo-Jazz guitar scene," Paul James, and "fresh faced skins man" Cory Champster, under the strict, and truth be told, somewhat capriciously stochastic guidance of the Solid Statesman of that Nu Jazz Sound Kristofer "King" Kreabsley."
Come enjoy their organ funk from
10pm Saturday, which is free
as always.
Melbourne Jukebox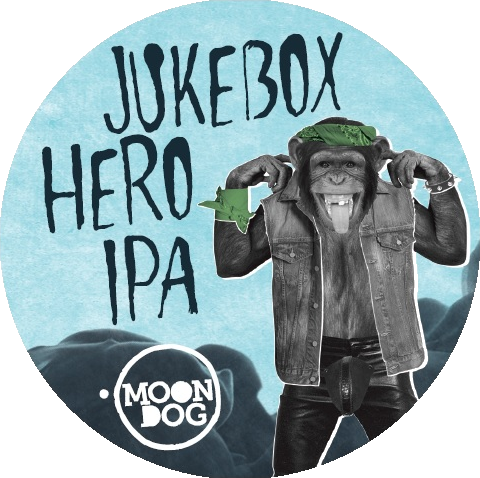 Melbourne's famously off-beat brewers Moon Dog, have made a not so off-beat beer.
Jukebox Hero IPA
is a gimmick free, American Style IPA made with Warrior, Cascade, Amarillo & Centennial that weighs in at a standard 7% ABV.
However, the brewers still seem just as excited in their description:
"THIS IS AN IPA. WE LOVE IPA. HEAPS! TO US, IPA IS THE BIG KAHUNA OF CRAFT; THE ALMIGHTY OF ALES; THE HEAD HONCHO OF HOPS; THE REGAL RULER OF RESIN; THE LIEGE LORD AND LEGENDARY LUMINARY LEADER OF LUPULIN; THE XENA WARRIOR PRINCESS OF ZYMURGY; THE D… UMMMM… DANG TASTY BEER!"
If you'd like to think up your own Jukebox Hero related alliteration, it will be
on tap from 5pm Tuesday.
Completely Unrelated to Christmas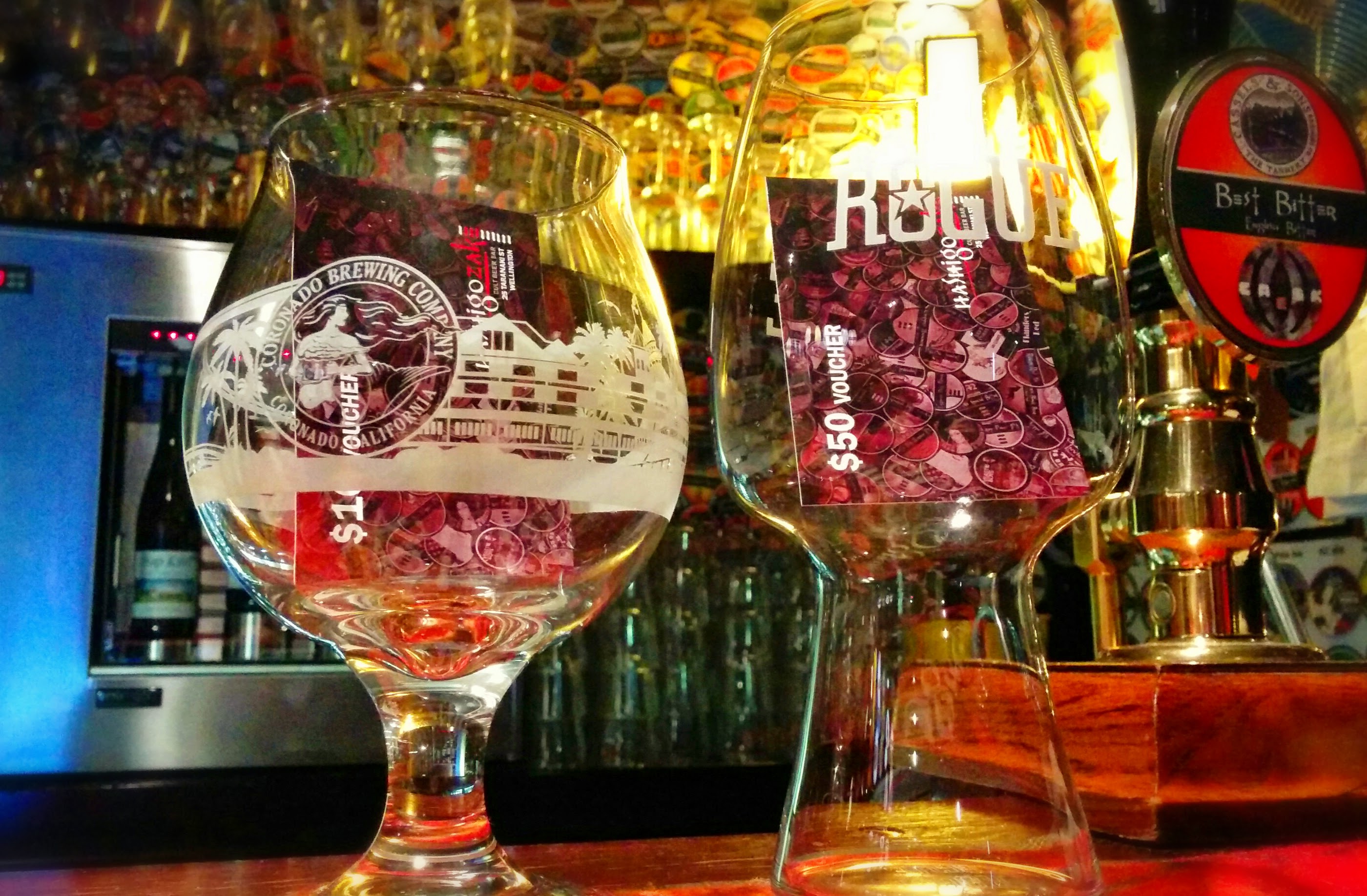 We finally got our voucher redesigned to convenient business card size, they are now available over the bar in multiples of $10.
We think they really come into their own when put in a Coronado beer goblet ($10), or Spiegelau Rogue stout glass ($15). Or both.
You could even wrap them in colourful paper and give them to someone on the 25th of December if you felt like it.