Local Beer! In Bottles!... Music... New Release Tuesday... Returning to our Food Menu... On Tap Now or Soon...
Local Beer! In Bottles!
Normally a couple of local beers making it into bottles would be good news, but not earth-shattering. But there's something particularly satisfying about some of our latest arrivals.
First, as predicted last week, the first ever large batch of Liberty C!tra Imperial IPA finally got packaged on Monday of this week, and we snuck a few bottles onto the premises yesterday. If there was a way to measure and collate the levels of unsatisfied demand in the market for various beers, then C!tra would score highest. But perhaps no longer. With a batch that is ten times the size of any previous one, supplies should last a while. Or will they?
For months the words "line" and "bottling" used together ran the risk of triggering an outbreak of Tourette's Syndrome at ParrotDog brewery. But no longer. The Matts appear to have tamed the Iron Serpent that is their Chinese bottling plant and case after case of BloodHound, DeadCanary and BitterBitch have rolled off the production line in the last week or two. One of two have even found their way into our fridge. But don't be surprised to see them appearing at supermarkets, bottle stores and dairies in the coming weeks and months.
Music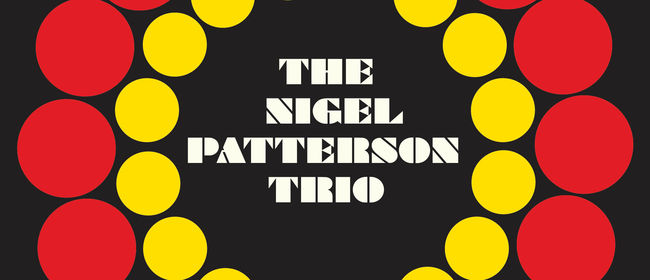 This Saturday in our usual 10pm slot the Nigel Patterson Trio return for more from the "edgier side of jazz".
Then next week comes a whole new scenario for us as we become a Fringe Festival venue. The show is Adam Page and James Nokise's show We Built This City. Every night from Monday (Feb 18) at 9pm they'll perform their reinterpretation of the history of '80s music.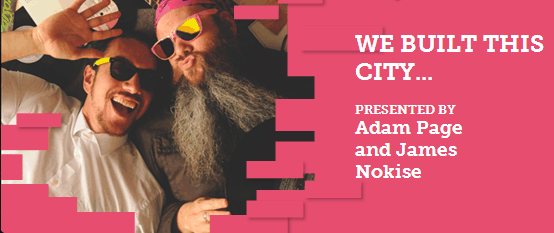 There will be no tickets available in advance for the show and it will be very much a case of the performers turning up and getting on with it, as it were, in our lounge. We're assured that the set up for each show will be minimal and all that will be asked of the audience will be to consider contributing a koha at some point during the show. So in a way it will almost be as if they aren't there and regular customers needn't be concerned. But we encourage everyone to come along and be entertained by our favourite multi-instrumental bearded former South Australian.
We Built This City will finish its run on Saturday 23 when it will be followed by a gig by Darren Watson's Underground Blues Band, in a memorable marathon of great local music.
New Release Tuesday
In defiance of the current unseasonally summer-like weather, we're going for a true winter beer next week. So yes, if it suddenly turns cool, blame us. We are in possession of a keg of Mikkeller Weizenbock which we understand to be the first and only ever brought to New Zealand, so it gets the treatment next Tuesday.
But if a big, warming, dark, strong wheat beer isn't for you, we may just have a pretty funky alternative. It is highly likely that by next Tuesday we'll have our hands on a small shipment (in bottles only) of a bacon and maple infused beer. Intrigued? You should be.
By the way, this week's new release - De Molen Amarillo Imperial IPA - was undermined somewhat by a faulty keg. We worked around the issue and the beer did make it on eventually, is still on tap and is rather good. "Caramalised peaches" was a pretty fair description.
Returning to our Food Menu
In the next day or so, and in a slightly different form and from a new supplier, look for dumplings returning to the menu.
On Tap Now or Soon
Some randomly selected highlights....
From Four Avenues, the new brewing operation emerging from within Pomeroy's in Christchurch, comes a new, sessionable, English Pale Ale.
A small keg of Garage Project's Bourbon Barrel-Aged Lord Cockswain's Courage was left over after Wellington Anniversary Weekend and it just snuck onto one of our lines.
Any new beer from Golden Bear is worth celebrating and we've an Oatmeal Stout to try out.
And we've found another keg of Liberty's staggering Burning Evil Monster - the batch of Yakima Monster brewed with only half the normal amount of that key ingredient, water.