Three... Music This Saturday... The Pacific Beer Expo... Imported Beer...
Three
It has been an interesting week at Hashigo Zake. Monday saw our highly successful collaboration with Shinobi Sushi go off without a hitch, and our own Shigeo Takagi and Shinobi's Tatsuhito Sasakura deserve congratulations for their superb six-course dinner matched with Japanese or Japanese-influenced beers.
Later that night, as a few of us reflected on the magnificent meal we'd just had, we were reminded that the date was September 10, making it three years to the day since we declared Hashigo Zake officially open.
But before we could celebrate word came through that our largest ever order of American beer had turned up early. This is thought to be a first in the history of long haul freight. So we hastily roused our team of crack bottle labellers and on Wednesday (yesterday if you're reading this on the 13th) we sent them out to our secret cool-store to label 14,000 bottles of beer. You read that correctly, 14,000 bottles of beer now carry a little more consumer information than they did on Tuesday. Because the beer just wouldn't taste the same if you didn't know the address of the importer.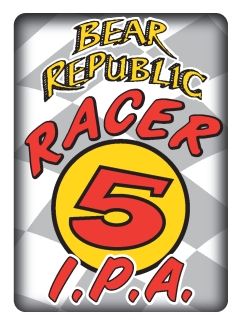 It's now Thursday (if you're reading this today) and after the highs and lows of the last few days it seems appropriate to connect them all up in some kind of orgiastic celebration of beer and birthdays. So New Zealand's authorised importer of the beer of Bear Republic, which is... err... um... us(!), has donated a keg of ridiculously fresh Racer 5 IPA to be shared with our customers on the dot of 5pm today. It's a long time since anyone in Wellington had fresh stock of Racer 5, let alone served it at no charge. So we suggest that anyone reading this today stop what they're doing, come down and help us celebrate three years of serving fine beer.
A warning. This isn't a very big keg. If you're reading this tomorrow (Friday) forget about it.
Music This Saturday
At the risk of having the carpet in the lounge worn out by dancers, we've re-booked the Carlos Navae band for this Saturday night.
Did we mention that we don't operate a cover charge for our Saturday evening performances?
The Latin-oriented fun starts at 10pm.
The Pacific Beer Expo
Ticket sales are ticking along nicely for the Pacific Beer Expo. There are only five weeks left so now seems a good time to leak a few hints about what will be served this year.
Back around the end of first decade of the 21st century a lot of American breweries were sending beer to the New Zealand Brewers Guild Awards (or BrewNZ Awards as they were then). Not so many do now and exactly why is a long story, but some of those American breweries sent more beer than was needed for judging and some of that beer made its way onto the market in Wellington. That was when many of us first heard of Pelican – a brewpub in Pacific City, Oregon. Their Doryman's Dark and Tsunami Stout became instant hits but haven't been seen since.
One of the reasons Pelican stopped sending beer to New Zealand is that they are simply too much in demand. At this year's World Beer Cup their head brewer Darron Welch must have got tired of being called to the stage by the time he collected the award for Best Large Brewpub. Weeks later in Melbourne Pelican were named "Champion International Small Brewery" at the Australian International Beer Awards. And we know from first-hand experience that Pelican's consistently great beer and stunning beach location guarantee that they'll easily sell whatever they brew.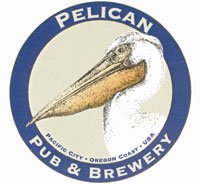 And yet we have persuaded Pelican to fill a handful of kegs for us. Exactly how and why is a story in itself and may be revealed in a few weeks. But at the Pacific Beer Expo we will be pouring the American Dark Ale known as Pelican Doryman's Dark.
Speaking of the Pacific Beer Expo, beer festivals are financially treacherous events to try and run and we do rely on the support of an elite group of volunteers to make ours work. Now it must be conceded that our volunteers are (pretty much by definition) unpaid, but there are a few perks, not least of which is admission to a session of the festival itself. So if you happen to be interested in mixing your festival attendance with some festival work and all the camaraderie, intrigue and satisfaction that comes with that, please get in touch with our volunteer coordinators. For the Pacific Beer Expo our volunteer coordinators are none other than the fabulously well organised people at Craft Beer College. They can be contacted at info@craftbeercollege.co.nz.
Imported Beer
Those still with us may recall the earlier sections of this transmission. We mentioned a container-load of imported beer. This news deserves some more attention.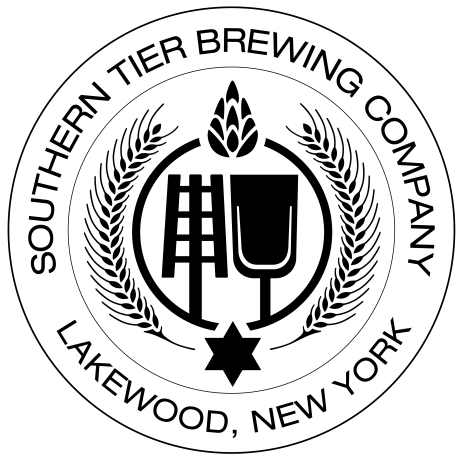 With a few more of the country's bars and bottle stores showing interest in our imports the time came for our biggest ever order of American beer. The container brought ultra-fresh beer direct from Ballast Point, Green Flash, Left Coast, Coronado and Bear Republic. It also brought us our first ever proper order from New York's Southern Tier. Southern Tier are another example of a booming US craft brewery making big, even extreme, beers. This initial shipment only brought a subset of their total offering, but includes some extraordinary beers, including the absurdly tasty Pumking Imperial Pumpkin Ale and Crème Brulee Imperial Stout.
To mark this arrival we're planning a tasting on October the 3rd of new beers from this shipment. The tasting will concentrate on Southern Tier beers sprinkled with a few other rarities and maybe one or two new offerings from better known breweries. It will take place at 6:30pm here at Hashigo Zake. Tickets are available at the Cult Beer Store.
Furthermore one of Southern Tier's beers will be our New Release next Tuesday. Come along from 5pm to try Southern Tier Harvest Ale - an ESB rated seventh in the world for its style according to ratebeer.com.