Green Flash Returns
Well, kind of.
Back in 2014 we stopped receiving Green Flash beers due to a change in their export policy. This meant no more West Coast IPA, Double Stout or Palate Wrecker but did open up space for exciting new brewers like Modern Times.
In our final shipment we acquired a 50L keg of their 8.8% American Stout, the afore mentioned
Double Stout
.
Double Stout is fairly hoppy (for a stout), and also has a huge roasty malt profile. I thought it would be interesting to age a hoppy stout such as this, so the keg has been hanging out up at the BwB coolstore for a couple of years.
With our Old Beer tasting coming up next Wednesday, it's time to crack open the keg and see what's happened to it.
My guess is that it's probably dropped some body and hop character over the years, and picked up aged characters that should work well with the roast. However we won't know until we tap the keg at
5pm this Tuesday.
Is Fresh Best?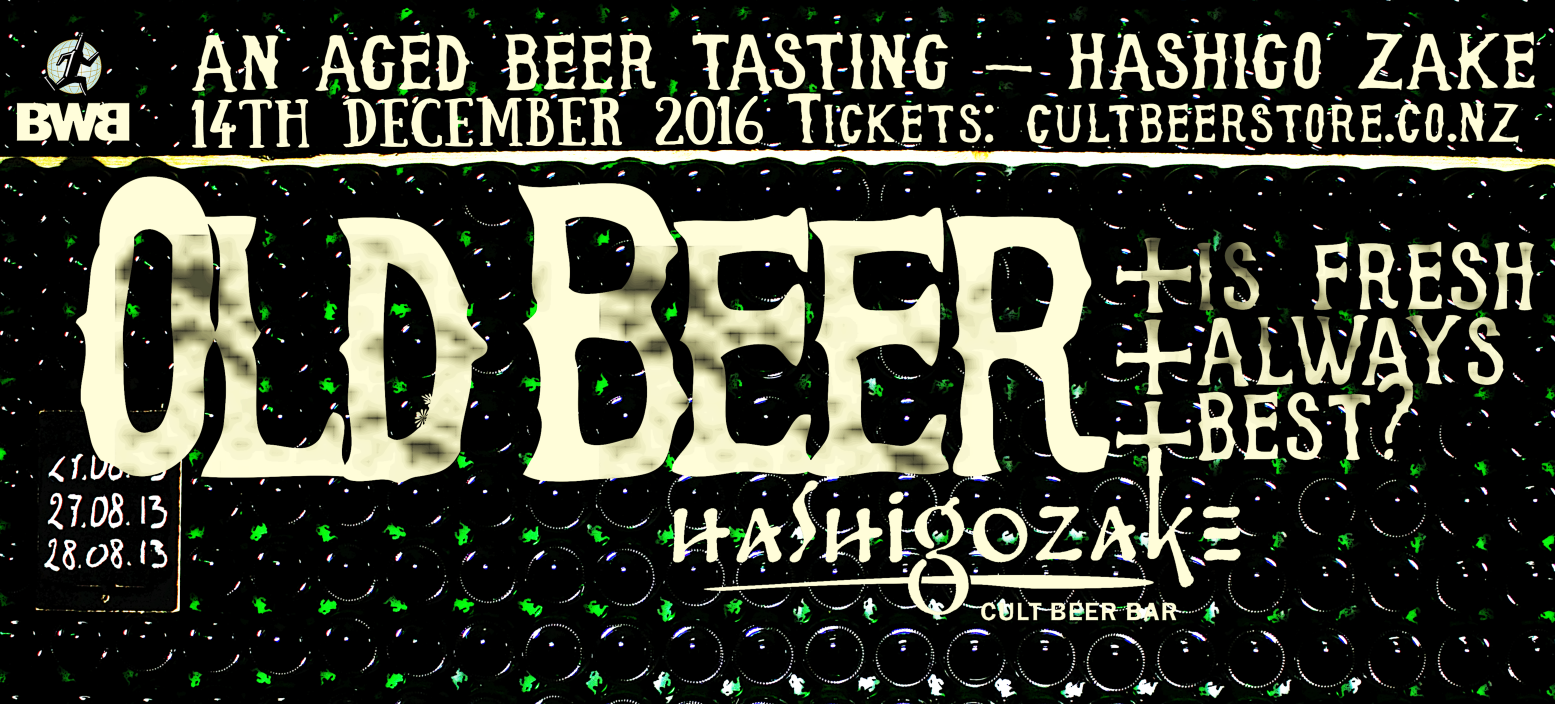 Contrary to last week's confusing November date (thanks to everyone that pointed that out...), our
Old Beer Tasting
is actually happening this
Wednesday the 14th.
It's only $35, and kicks off at
6pm.
We'll be tasting
nine aged beers
, some of which you'd expect to age well, others to see how they've aged.
The full list is:
Green Flash Rayon Vert 2012
Moon Dog Dashers Envy 2014
Mikkeller Mielcke & Hurtigkarl 2014
Green Flash Double Stout 2013
Iron Fist Imperial Rebellion 2013
Rogue XS Old Crustacean Barley Wine 2008
Green Flash Barley Wine 2012
Renaissance Tribute Barley Wine 2011
Moon Dog Jumping the Shark 2013
There'll be plenty of vintage cheddar to match with your vintage beers, and there'll even be a special
2004 vintage
beer from Dominic's personal cellar.
Book your spot in our last tasting of 2016 over the bar or at
cultbeerstore.co.nz
.
VV3 @ HZ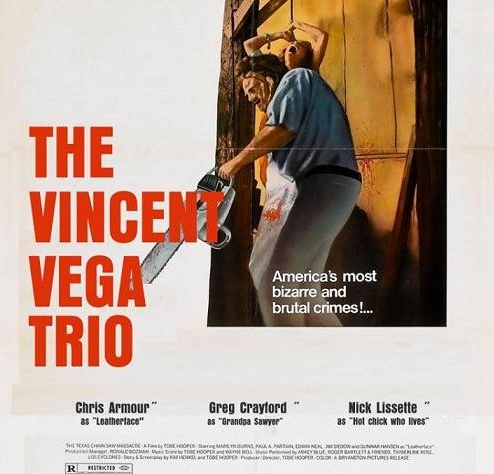 It's surf rock Saturday at HZ, with the Vincent Vega Trio playing the lounge.
According to the band: "We have sensed a great disturbance in the force, since a certain person become president-elect.
We have deliberated... and come to the unified decision that the only way to combat this is through the power of loud, fast surf rock."
From
9pm Saturday
you can hear Chris Armour, Nick Lissette and Greg Crayford loud and personal in the lounge or just chill and chat in the red room. Either way, there will be excellent live music and beer.
Freshly Canned & Kegged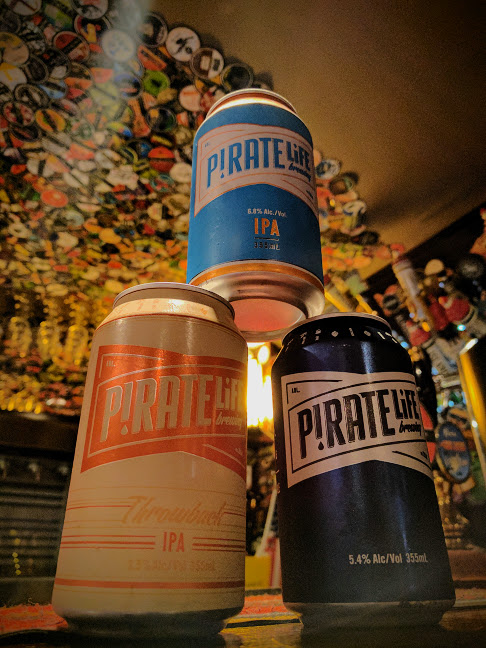 We've been very impressed with the
Pirate Life
beers we've had on tap so far, so we've grabbed a few of the Adelaide brewer's cans to grace the fridge.
Their
Throwback IPA
is an excellent option for taking it easy, at just 3.5%. It's got the bitterness and aroma you expect from an IPA, and plenty of specialty malts to back it up with body.
Pirate Life Pale Ale
is a classic APA, featuring Mosaic and Cascade aroma hops. While their
IPA (6.8%)
features a more eclectic mix of Centennial, Riwaka and Simcoe.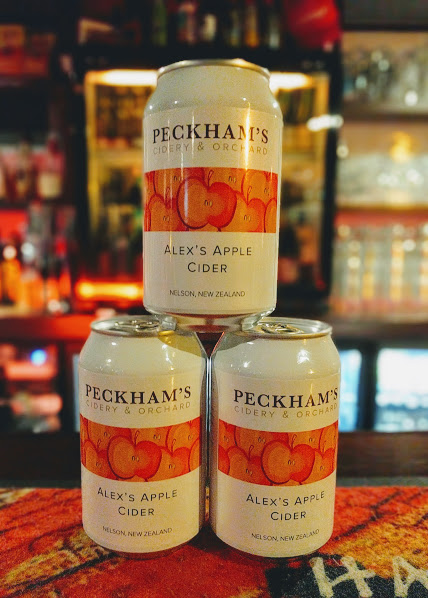 Excitingly for cider drinkers, Peckhams have also got on the canning bandwagon and have released a new off-dry canned cider:
Alex's Apple Cider
.
It's less challenging than Peckham's other traditional ciders, but still has that real cider apple kick.
We're now stocking it as our house cider, and will be keeping an eye out for other can releases from Peckhams.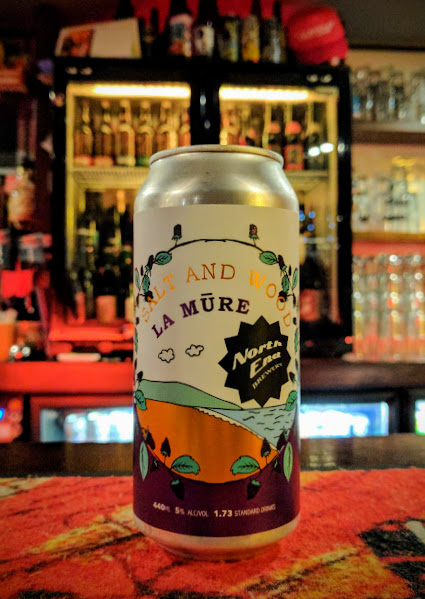 I was incredibly impressed by North End's new Blackcurrant sour
La Mure
on a recent trip to Salt & Wood.
So much so that we've got cans in our fridge right now.
Also, Salt & Wood's American BBQ and extensive North End beer range is well worth the train trip out to Waikanae.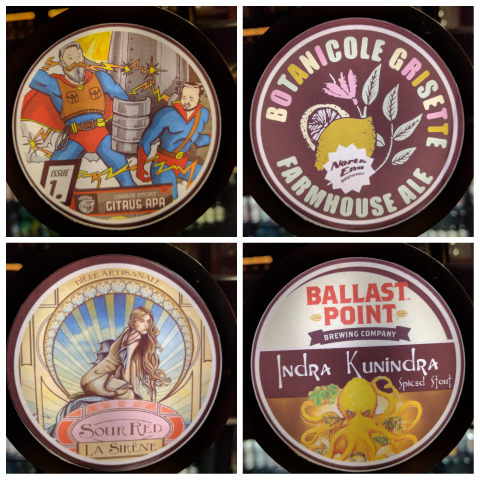 We've also got quite a few exciting things coming very soon (probably tonight) in the big 50L cans.
Graphic Brewing's
inaugural release origin story Citrus IPA is coming on, I'm looking forward to having Dale and Nolen's beers in the future.
North End's
collaboration brew with UK beer writer
Melissa Cole
is on tap any second and should be interesting. It's a Grisette-style Farmhouse Ale with odd adjuncts:
kawakawa leaves
& pods,
lemon leaf
,
bay
&
citrus peel.
La Sirene are back on the sour tap soon with the soured version of their Farmhouse Red, aptly named
Sour Red.
They found a pre-sale keg of Ballast Point
Indra Kunindra
up at the warehouse, so you'll get on last chance to try this incredibly bizarre
curry stout
on tap. Seriously, curry powder in a stout? It's super weird but somehow it works.