Garage Project 24/24 Style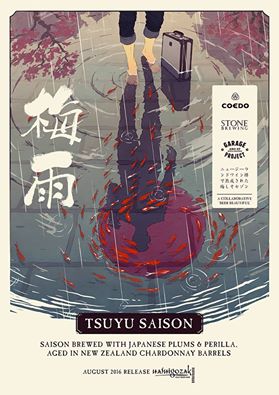 The last BwB shipment had a stowaway on board - in the form of Garage Project's collaboration with
Stone & Coedo.
Tsuyu Saison was brought over speically for Garage Project's upcoming
Wellington On A Plate
events - but a spare keg was reserved to launch this special beer
this Friday at Hashigo Zake.

Tsuyu Saison
was brewed at Coedo in Japan with Japanese
ume
(plums) and
red
perilla.
Perilla is a herb of the mint family, often used to give pickled ume their pink hue.
This
9% ABV
saison was hopped with American Jarrylo and New Zealand Motueka hops and aged in
NZ Chardonnay barrels
to complete the triad of countries.
They made a short video documenting the brew day
.
Tsuyu has had a fairly long journey getting here. Brewed in Japan, then cold shipped to the US, where it joined the BwB shipment to be cool shipped to NZ. This round about journey had added a significant cost to an already pricy beer, so don't expect a cheap pint tomorrow! In fact, to ration the beer we'll only be serving 200ml TeKu glasses of Tsuyu.
This will be just like an old Garage 24/24 release, with
only 20L of the beer available
from 5pm.
We expect this one to run out fairly quickly even with the rationing - so make sure you get down close to 5pm tomorrow!
Everybody Likes a Sour Honey Stout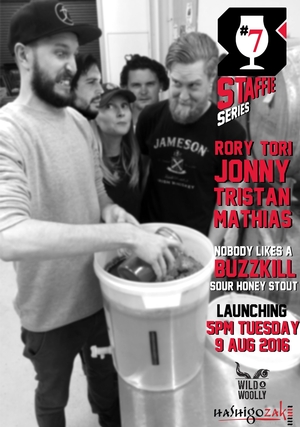 Our NRT for Beervana week had to be a special one, and what better beer to launch than one brewed by our very own bar staff: Nobody Likes a Buzzkill.
The crew came up with a recipe for a fairly standard style:
Sour Honey Stout.
Having tried some of Rory's more experimental homebrews, I'm confident that Buzzkill will have a good balance between the funky culture harvested from Almanac Mandarina Sour, honey from Tristan's own beehives and roasty malt.
They only brewed 20L of this trend-setting beer, so it's likely to run out on Tuesday. So make sure you pop in to try it before any other RTB events you might have!
We're tapping Nobody Likes a Buzzkill at 5pm this Tuesday, a rare opportunity to be served by the brewers themselves.
Live in the Lounge: Black Spider Stomp
Saturday's live music act comes from Black Spider Stomp this week.
Sam Thurston, Scott Maynard and Adrian Jensen will be playing awesome good-time Gypsy Jazz Fusion from
9pm this Saturday.
All of this musical talent comes to you free of charge, as always!
It's Next Week!

One thing we've learned on the road to The Road To Beervana is that people prefer drop-in events rather than formal sit-down tastings.
To that end, we've sadly had to cancel next week's Beer & Spirits Tasting with Spiritus due to lack of interest. However we are planning on holding this tasting in the future, when there aren't 50 other events competing with it!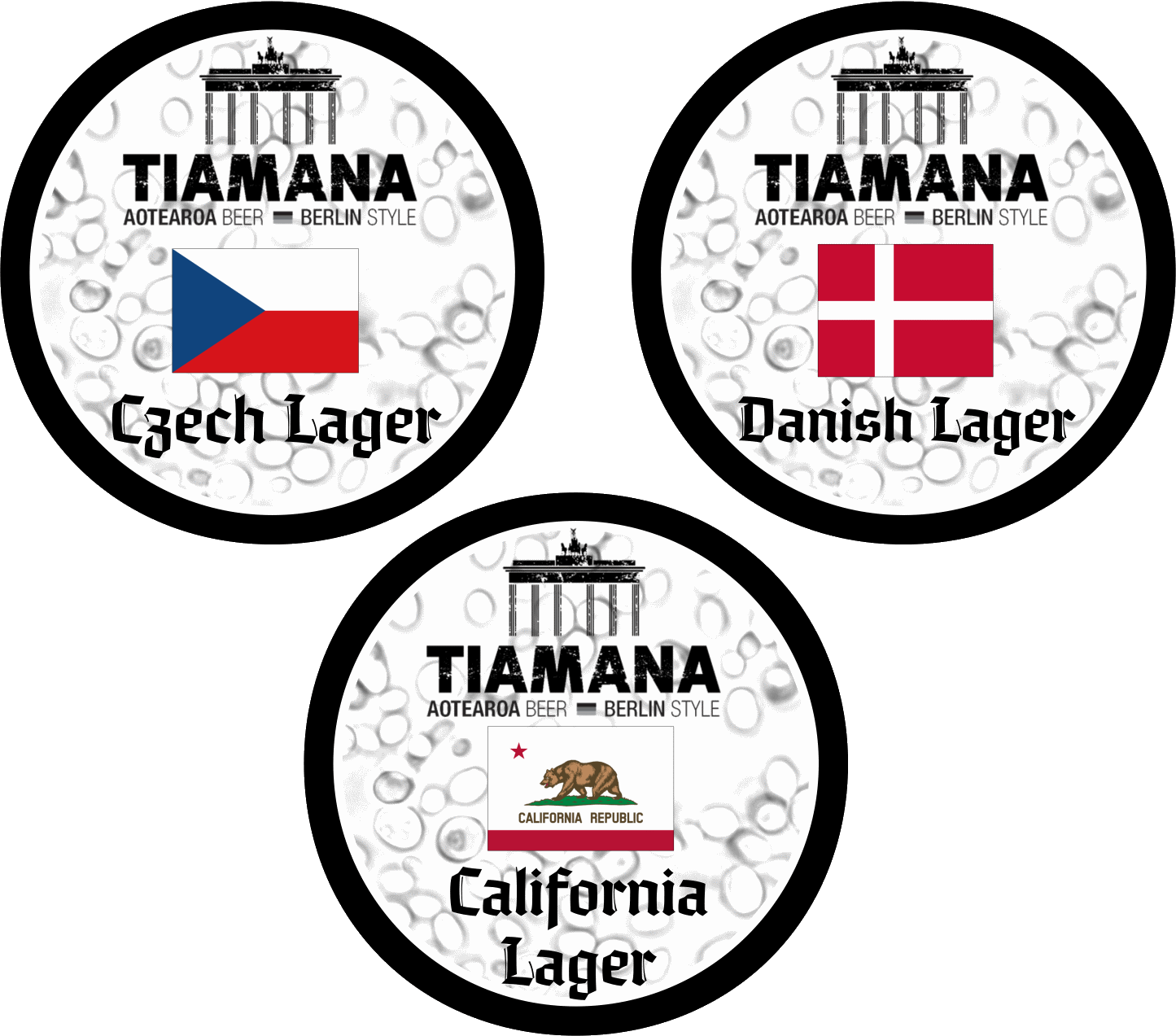 We've also had to cancel the sit down tasting component of Love me a Lager with Tiamana, but the good news is that the three Lagers brewed for the event will still be available as a flight of three next Wednesday.
Annika fermented the same wort with three different lager yeasts - Czech, Danish & California. We'll serve up all three side-by-side next Weds so you can pop in any time and discover the flavours different lager yeasts bring to a beer.
Annika will be there to discuss the subtleties of lager yeast as well.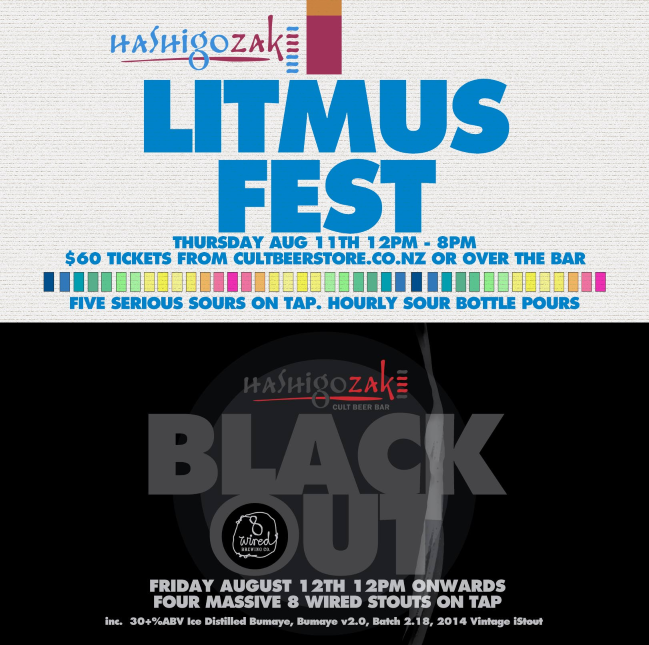 Litmus Fest is still on track, with all five kegs in the house and ready for next Thursday.
The same goes for next Friday's 8 Wired Blackout, with kegs of
BA Bumaye
,
Batch 2.18
and
2014 vintage iStout
arrived. While the precious ice distilled Bumaye is being brought down by hand in the brewers luggage.
Real Nice Beer. On Tap Now. Or soon.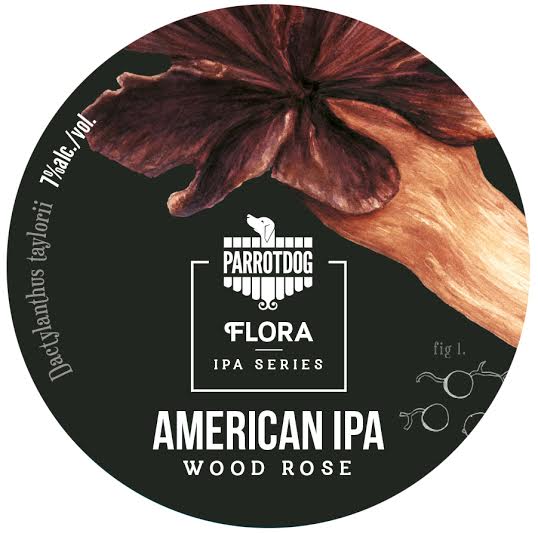 ParrotDog's newly rebranded Pitbull IPA - Wood Rose IPA is on tap now and tasting NICE.
The Flora IPA series hasn't disappointed so far, and is getting people even more excited about their equity crowdfunding campaign on Wednesday August 10.
They released full details this morning,
check em out here.
Last night's La Sirene tasting with founder Costa Nikias was great fun, and the skype call only dropped out once.
All four of the tap beers from last night's tasting are still going on tap.
Botanique
was the second favourite, while
Praline
came third equal with the bottle
Saisonette.

The crowd favourite
Farmhouse Red
along witht the other bottled La Sirene beers are all available in the fridge now.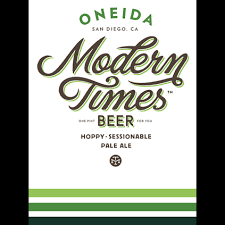 Modern Times' seasonal APA
Oneida
was very popular at it's NRT launch a couple weeks back.
​​​​​​​Another keg of this super fresh beer is hitting the taps shortly, and judging by the previous response - won't stick around for long.