Dumb and Slightly Dumber

Slightly Stuipid Stout is a smaller version of Coronado's imperial stout - Stupid Stout. Stupid Stout was Originally called 'Stoopid Stout' but, in what is becoming a far too regular occurrence, Coronado had to change the name to Stupid Stout because of
a trademark clash.
It turns out Lagunitas has the trademark for their 'Hop Stoopid Ale'. Perhaps we are indeed reaching "peak beer name."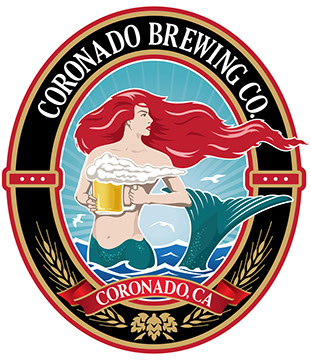 Naming controversy aside, Slightly Stoopid Stupid Stout weighs in at just 3.8%ABV, considering the beer it's based on is 10%ABV this is quite the drop.

The brewery reckons it "lends itself to light roasty and chocolate notes with low hoppy bitterness and a medium light body leaving you with a light roasty finish."
Usually this beer is only available at the brewery taproom on Coronado Island, so we're stoked Beer Without Borders were able to source a couple of kegs.

There is literally only 40L of this beer in the country, so be here when we tap it on Tuesday at 5pm to ensure you don't miss out.
Hard to Pronounce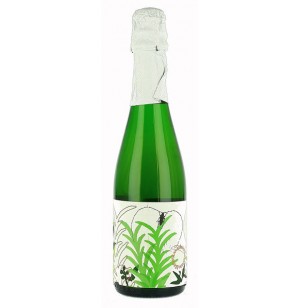 Mielcke & Hurtigkarl is an upmarket restaurant in Copenhagen - the kind that puts
flower petals on the plate with tweezers.
Mikkeller has created a beer especially for this restaurant, also named Mielcke & Hurtigkarl.
To reflect the simple yet opulent dishes of the restaurant the beer is a simple Belgian Strong Golden ale, but it is aged in
Château D'Yquem Barrels.
Wine buffs tell me that Château D'Yquem is considered one of the best (and most expensive) dessert wines in the world, which probably explains the high cost of this beer.

Usually a 375ml bottle of this beer would run you $38, but this Saturday you'll be able to experience it for just $11 per 125ml pour.
Oh, and apparently it's pronounced "mile-kuh ov hoo-tig-karl."
Vocal Vibes
More vocal excellence will be permeating the bar this Saturday, with Deanne 'Blitz' Kreig whipping out rhythm and jazz vocals along with John "Sting" Rae on drums and Ol' King Kreabsley with the organ.

The music kicks off at 9.30pm and won't cost you a penny or a cent.
New Beers Now
Want a new beer now? Okay! We've just got in a new collaboration IPA from Coronado and Devil's Backbone in the fridge -
Devil's Tale IPA
.
Devil's Backbone hail from the East Coast, West Virginia. The pair of breweries got together at a festival and thought it'd be neat to have the champion mid-size brewery from the World Beer Cup brew a beer with the champion mid-size brewery from the Great American Beer Festival.
It's a 7.5% IPA, with "bright citrus and tropical fruit character care of Centennial and Mosaic hops, plus a burst of woody rusticity from the Northern Brewer hops."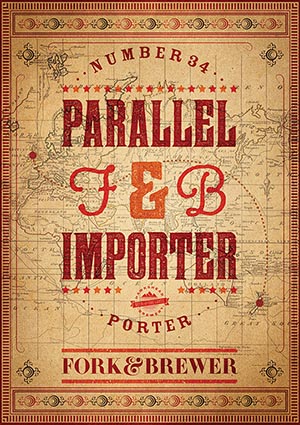 Another new collab of more local origins is also available now, with the new Fork and Brewer/Hawkshead Parallel Im-porter launched yesterday.
The spiel goes:

"Motueka and NZ Cascade hops have been liberally dosed into this wonderful Kiwi malt-driven beauty. Enough chocolaty malt to tickle the tonsils of the dark beer lovers & a cornucopia of juicy berry hop notes to please the hop fans."
It's about right too.