Llamas Drink Free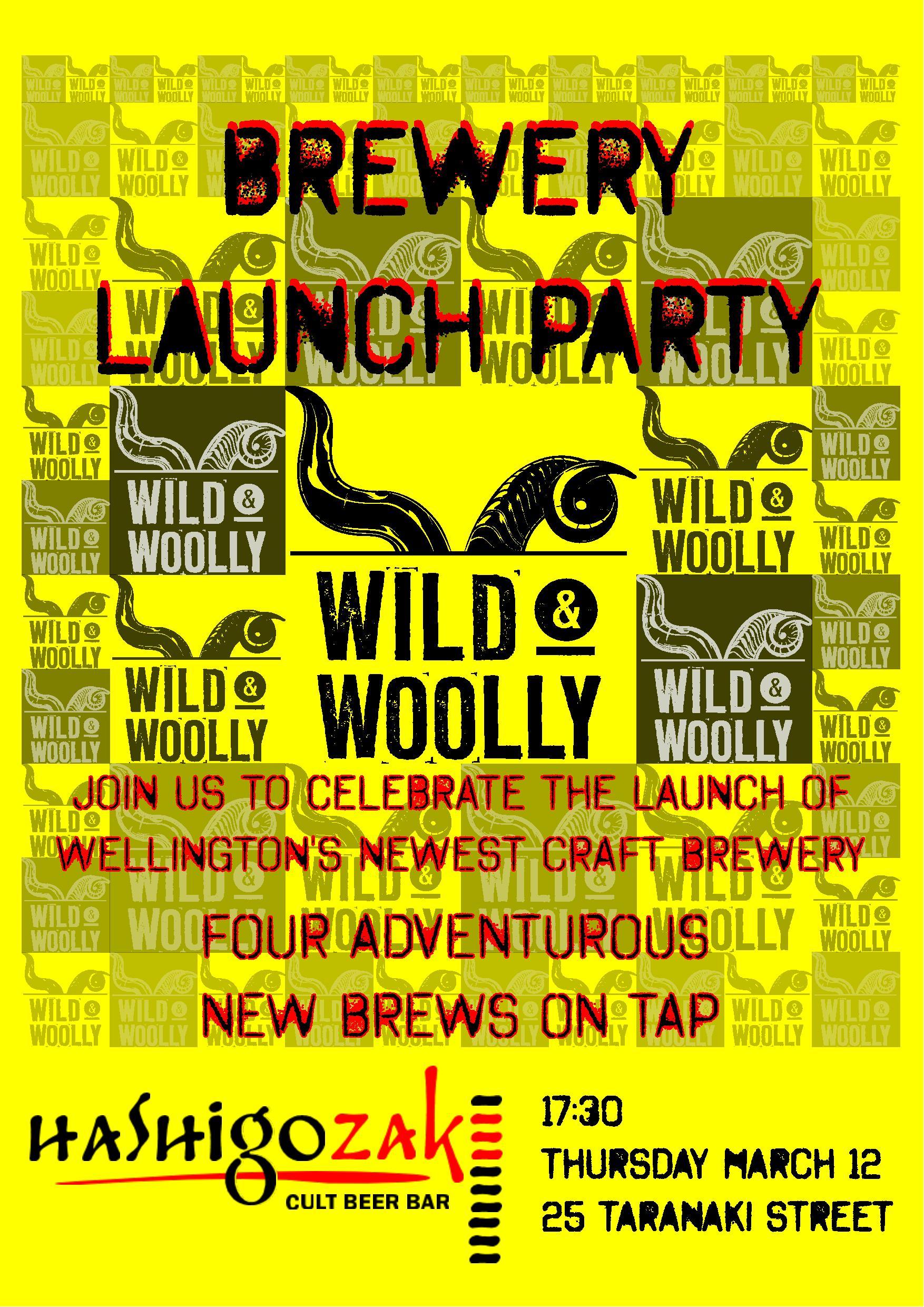 Tonight we welcome another to the quickly expanding Wellington brewing community, with the launch of Mt Cook's
Wild and Woolly.
I went into the details of W & W in
last week's update
, but at that time the fourth and final launch beer remained a secret.
Readers of (ex-Hashigan, current Goldie) Dylan Jauslan's excellent blog
The Bottleneck
may recognise the name
Silver Cat Angry Gummy Bear White Stout
from Dylan's list "
Top 20 Beers You Must Try to Put on Your Bucket List Before You Die
".
The point of having this outlandish sounding and (at the time) fictional beer on the list was so no one could ever complete it. It might sound cynical, but really the blog is a brilliant dig at beer themed clickbait.
Wild and Woolly brewer Llew took this fictional beer as a challenge, and actually created it.
"SCAGBWS is a wheat stout fermented with a Belgian witbier yeast with the bonus of Haribo gummi bears added to the boil (wouldn't you be angry if someone dumped you and your friends in a kettle full of boiling wort?)
It's got a fabulous creamy head and mouthfeel, low roastiness for a stout, moderate Belgian yeast character and a clearly detectable flavour of gummi bears."
Dylan took the news gracefully
. Luckily there's barely 50L of this beer, so Dylan's list will remain unattainable to most.
SCAGBWS will be on tap from 5.30pm this afternoon, along with
Complete Cock Up Belgian Pale Ale, Basilisk Citrus & Thai Basil Berliner Weisse
and
Pygmy Fruit Bat Chilli Mango Saison.

If you can't make it tonight, don't fret. We'll be saving a little bit of some of these beers for Saturday's Craft Beer College: Miracle of Malt\tasting, featuring none other then Llew himself.
You can book your place
at this link
or by emailing
info@craftbeercollege.co.nz
New to the Lounge
A new six piece band makes their HZ lounge debut this Saturday.
Clube Do Choro
will be filling the bar with traditional form of Brazilian Jazz, that I'm told gave rise to Samba.
No, there won't be beads, and it won't cost you a dime to enjoy the music
this Saturday at 9.30pm
Tex-Mex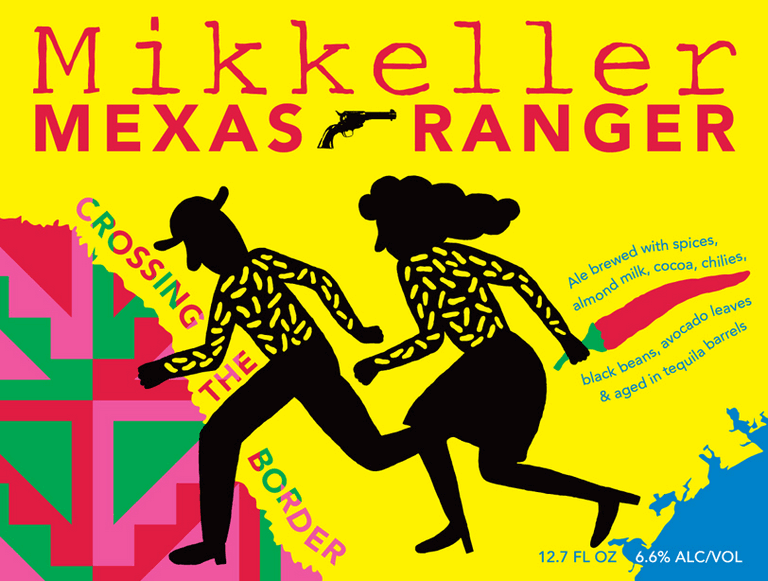 Looking at Mexas Ranger's ingredients list, you'd think it would be a disaster.
Mexas Ranger contains
spices, almond milk, cocoa, chili, black beans & avocado leaves.
For good measure it is then aged in
Tequila Barrels
.
However, in classic Mikkeller fashion, all of these ingredients end up integrating into a beautiful and intriguing
6.6%
stout.
See how all those flavours work this Saturday, when you can grab a 125ml bottle pour for just
$8.
Notorious B.E.E.R.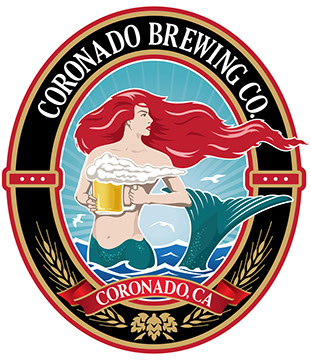 Yesterday a long awaited container of Californian beer arrived up the road at Beer Without Borders. Hooray!
Along with much needed restocks of crowd favourites, this shipment brings even more interesting seasonal beers from Coronado.
Try the first of these limited seasonals this Tuesday when
Biggie Smalls Session IPA
hits the tap.Described as "a prominently Simcoe and Mosaic hopped session IPA, tastes more like a hoppy pale ale, while carrying a lot of the fruitiness and citrus aspects that drinkers of heavier IPAs usually desire."
Biggie Smalls hits the taps at
5pm Tuesday.
There was only 40L in this shipment, so don't miss out.
Grapefruit Sculpin!
The biggest crowd favourite of all,
Ballast Point Grapefruit Sculpin
, arrived in 355ml bottle format in the above mentioned Cali shipment.
Also more cans of the brilliant
Modern Times Blazing World IPA
, and 650ml bottles of a new Modern Times seasonal IPA -
City of the Sun
.
All are in the fridge for your enjoyment today.