Music This Saturday... New Release Tuesday... Pacific Beer Expo News... The Truck of Fire... Further Reading...
Music This Saturday
"Squeeze into the acoustically sweet side-lounge on nano-gig nights" - Lonely Planet, New Zealand, 17th Edition.
Last week, in one of the larger blunders in the history of this email, we announced the musical act who would in fact be playing about a month later. So we're making no mistake this week and if the
Reuben Bradley's Death Hos
aren't performing this Saturday night at 10pm then there will have been a pretty mind-blowing reason.
The "Hos" consist of Daniel Hayles on Keys, Nick Tipping on Bass and Reuben Bradley on Drums. Expect extemporisations on Led Zeppelin, Deep Purple, Steely Dan and Band of Gypsies.
Looking further into the future we predict that Rhinoboogie will be in the lounge on October 11 and the Carlos Navae Quartet will appear on the 18th.
All gigs are at 10pm and have no cover charge.
New Release Tuesday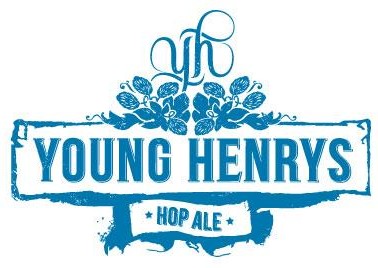 Our mini-season of Australian new releases continues next week (with a hat-tip to Beervana). We have another beer from Young Henry's in Newtown, Sydney. Last Saturday we put their excellent, sessionable pale ale called Newtowner on tap in time for the AFL Grand Final. On Tuesday it's an IPA that goes by the probably tautological name of
Hop Ale
. Here's the brewery's own description:
This beer harks back to the classic English style IPAs. Hefty malt backing meets truck loads of hop flowers added to all stages of the process. The all Australian hop flavour is not aggressive in its bitterness, but is evident in flavour and aroma and slowly asserts itself with a lengthy, lingering and throughly enjoyable palette.
Pacific Beer Expo News
We mentioned earlier that this year's festival will host a visiting overseas brewer for the first time, in the form of
Bryan Baird
, founder of Japan's Baird Brewing. Since this year is also the first time that we've spread the event over two connected venues (the Boatshed and the Wellington Rowers Club) we have the opportunity to have an "event within an event" - a mini tasting led by Bryan of a small number of Baird beers. So on both days, shortly after the 2pm start, we'll hold this tasting in the Wellington Rowers Club. The "cost" will be a couple of the starting tokens that all attendees receive. Bryan is one of the most articulate and confident speakers in the industry, so our strong advice is to take advantage of this opportunity.
In the most recent
league table
of the largest American craft breweries, San Diego's
Ballast Point
were by far the biggest movers, breaking into the top 30. And we think that it's fair to say that this rise has happened with no compromise in quality. It has also made it hard for the brewery to keep up with demand, even with a massive new brewing facility. So we've found it difficult recently to get hold of stock of some of their rarer products. And what rare beers we do get from them will be going straight to this year's Pacific Beer Expo. Specifically, we're expecting a very small amount of an old favourite in
Tongue Buckler Imperial Red Ale
. Likewise there will be a strictly rationed volume of something new to us in
Grapefruit Sculpin
- that's right, one of the world's greatest IPAs with added grapefruit rind.
Tickets are on sale now from the
Cult Beer Store
. Places at the Saturday session are selling at about three times the rate of the Sunday session. What's with that?
The Truck of Fire
Wellington's most popular repurposed fire apparatus returns tomorrow (Friday) evening, dispensing some of the most high-brow takeaway food ever devised. Keep an eye on the twitters or the bookface for the evening's menu.
Further Reading
We endorse everything about
this article
by Jono Galuszka.