Duncan's Debut
Tuesday's new release is not only just a new beer, but comes from a brand new brewer as well.
George Duncan is a homebrewer based on the Kapiti Coast. He recently decided to take his beer to the next level, and has brewed his first commercial beer on the small kit at Massey University Palmerston North.
George's first brew is
Duncan's Pale Ale
. It sounds like a classic NZ Pale ale, described as having a "hopa-tropical" taste and a malty back bone.
Some may say he's playing it safe launching with a pale ale. But lets be honest - you feel like a pale ale more often than say, a porter, so it's a smart move to get his beer in as many hands as possible.
I guess the only way to know for sure is to be here at
5pm on Tuesday
to see what Duncan's Pale Ale has to offer. The tiny batch size at Massey means there's only 3 kegs of this beer in existence - so don't miss out!
Darren's Back
It's been a while since the ever-popular Darren Watson graced the HZ lounge with his legendary Blues swagger. This Saturday he's back, with a new band.
Dayle Jellyman's Three Rays will be performing early Ray Charles and Nat King Cole blues, boogie-woogie and boogaloo. Naturally, Darren will be manning the guitar, with Dayle Jellyman on keys and Dan Yeabsly on upright bass.
The blues kicks off at 10pm, but if Darren's previous gigs are anything to go by you'll want to get here earlier than that to secure yourself a spot. Oh, and as always, there is no charge to enjoy Three Ray's musical talent.
The Bookbinder's Beers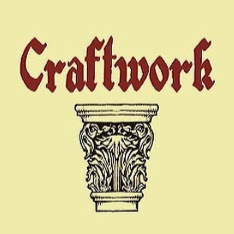 Last week I got an email from a new nano-brewery,
Craftwork
, who are running a
50 litre
commercial brewery in Oamaru. I'd say that qualifies for the nano prefix.
Craftwork is a collaborative effort between Michael O'Brien and Lee-Ann Scotti, who bought a 50 litre Braumiester system in 2013 and began brewing Belgian inspired ales. After gaining some brewing experience and winning a few medals in the SOBA National Homebrew Competition, the pair decided to get their site signed off to legally produce beer for sale.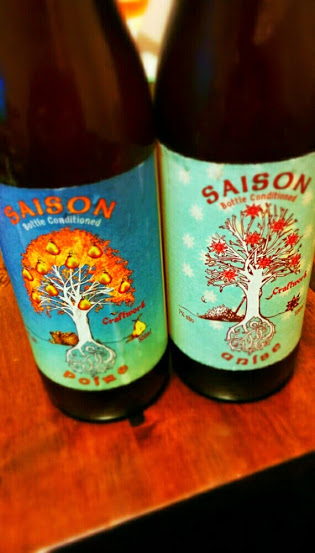 Michael works as a bookbinder during the day, one of a handful still practicing the profession in New Zealand. Apparently a famous Dunedin brewery even named a beer after him...
Since launching Craftwork (named for the German electronic band) in March, Michael and Lee-Ann have struggled to keep up with demand. Luckily, they were able to spare some bottles for us Wellingtonians.
We managed to get our hands on their three saisons:
Saison Anise, Saison Poire and Saison Zest.
These are well made and beautifully understated beers, with complex yet subtle belgian flavours - the Saison Anise is particularly amazing. We've only got two dozen initially, so I recommend popping in soon to try them.
Cask-o-rama
We've got more real ale goodness coming your way soon, with two shipments of cask conditioned ales arriving in quick succession. We currently have Cassels & Sons ESB on, with another cask of their wonderful Milk Stout coming soon.
From Townshend we have a newbie; Golden Pale Ale which will be on soon, followed by casks of Black Strap Porter, the classic Old House ESB and smokey King's Landing Scotch Ale.
kiwi CRAFT
It has been years, probably more than a decade, since a snapshot of New Zealand's beer culture was taken in book form. Ex-Hashigo employee Jules Van Cruysen is taking it upon himself to change that.
I think it is important to have a record of where our beer industry is at, especially now when the status-quo is changing so radically. It would be a shame if in ten years all we have to look back on are peoples untappd or ratebeer reviews - if those sites still even exist in a decade.
Jules's book would be a great asset to the NZ beer scene, so please support him over at
kickstarter
, where you can learn more about the project.
Stop Press
Just as I was about to hit the send button the details are coming to light of our "Road to Beervana" collaborative beer & food matching night with Grill Meats Beer.
"Barrel-Aged and Sour Beer Meats Grill" will be held at Grill Meats Beer on Tuesday the 19th of August, starting at 6pm. Beers such as Mikkeller SpontanSeaBuckthorn & 8 Wired Feijoa Sour will be matched with a specially prepared menu from GMB. Tickets are $75 and can be booked by calling Grill Meats Beer on 801-8787.
Full details of our Road to Beervana schedule will be in next week's email, best book a place in this one soon, as places are limited.