Jed Soane Exhibition... Fi-bar... New Release Tuesday - 1000IBU... The South Island... Pursuit of Hoppiness...
Jed Soane Photo Exhibition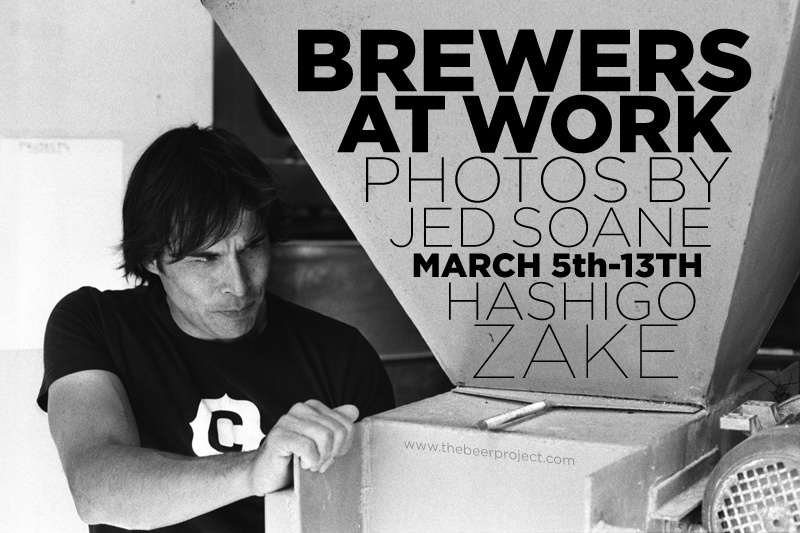 We're turning a corner of the bar into an art gallery next week. We hope to find space on the walls of the Red Room for around 20 of Jed Soane's photos, but Jed also plans to bring an album showcasing more of his works so people can order prints from that.
8 Wired's Søren has come to the party and, as a favour to Jed, is sending a keg of an experimental spiced beer to serve during Monday's opening.
The official launch is at 5pm on Monday and the photos will stay up until March 13.
Fi-bar
If anyone reading this has ever been dissatisfied with the way our internet connection becomes flaky at times (such as in the early evening when local apartment residents get home and check their email, or when our supplier removed all data caps for a weekend and their service plumbed new depths of effectiveness), relief is near.
That freshly laid asphalt outside marks where our new fibre connection comes into the building. We hope to get this enabled soon, terminate our arrangement with a certain large telecommunications company and then most or even all of our problems will be over. Any residual flakiness should be the fault of equipment that we still rely on here that there should be a simple upgrade for.
New Release Tuesday - 1000IBU
We're going from the sourness (or really, tartness) or last week's Sour Wench to a demonstration of the bittering capabilities of hops, with Mikkeller's 1000 IBU. This beer has a theoretical bitterness level of 1000 units, about 50 times that of a typical commercial beer, or about ten times that of a really bitter American IPA.
Now it's generally accepted that (a) we can't perceive differences in bitterness past about 100IBUs and (b) bitterness in a beer fades over time, and this keg is a few months old. So in theory the bitterness in this beer should not stop it being completely drinkable and we have nothing to fear.
Confront your bitterest fears at 5pm on Tuersday.
The South Island
A team of crack Hashigo Zake bar staff parachuted into Christchurch last weekend to give Cantabrians a taste of the kinds of imported tap beer we take for granted. The occasion was the inaugural Great Kiwi Beer Festival. We got to share beer from breweries like Mikkeller, Nøgne Ø, Ballast Point and Green Flash with people who'd never tasted them before and we may have found some more South Island supermarkets who will be broadening their range very soon.
The event itself is generally - unanimously even - considered to have been a great success. 10,000 people of all shapes, sizes and ages came, enormous volumes of beer from a wide variety of breweries were consumed and there was virtually no trouble to speak of - at least nowhere near as much as would be expected at a wine festival or cricket match.
Nevertheless something possessed the Christchurch Press, in an otherwise positive story here, to ignore the happy faces, the diverse crowd and the beautiful beverages and food on offer and publish this photo, because, you know, the place was just a sea of bellies. They must be a little ashamed though (but not enough to find a better photo) because they then deleted any polite criticism of their choice of photo from the story's comments.
But to celebrate everything that's positive about Christchurch and South Island beer culture, we've got a bumper order of South Island beer for the weekend. Although this is true most weeks. But look out for:
Harrington's Anvil a string, sauvin-hopped, lager.
Golden Ticket Champion Malky - because we like this blonde ale and because Golden Ticket's Ally McGilvray came and helped at our stall at the GKBF on Saturday!
More Black Arrow Pilsner and Three Piece Wheat from Townshend.
Raindogs Wee Bairn Bitter for the hand pump.
Cassel and Sons Alchemist Pale Ale, also on the hand pump.
Renaissance's Elemental Porter and Paradox Pilsner (as it has now been recategorised).
The Pursuit of Hoppiness
Copies of the latest instalment of the Pursuit of Hoppiness reached us yesterday and are here for collection by SOBA members or anyone fancying a good read.
Incidentally, as a benefit of our new membership of the American Brewers Association we just received a single copy of the March/April edition of American Homebrewers Association's magazine - Zymurgy. Any homebrewers wanting a bit of a read or some recipe ideas can come and ask at the bar.