More Mikkeller... Adam Page and the Counts - Last Chance... Shock & Awe... The Pursuit of Hoppiness and Beer Bags... Remash... More Goodness... Fishhead...
More Mikkeller
For the last month or so we've been restoring our stocks of Mikkeller beer. Industrial action on the Auckland waterfront nearly interfered with our plans, but just today new stock arrived at our warehouse and some should be for sale by the weekend. So please allow us to tease you with a little background on some of the upcoming goodies.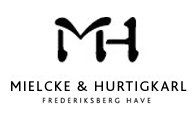 In May this year, during the long twilight of a sunny spring evening at the edge of Copenhagen's Royal Danish Horticultural Society Garden, a few dozen of the world's luckiest diners assembled outside the restaurant known as Mielcke & Hurtigkarl. The occasion was a dinner to match and celebrate the beers of Three Floyds (ratebeer.com's number 1 brewery) and Mikkeller.
Before entering the restaurant a new beer was offered to those gathered. It was a Mikkeller beer brewed specially for, and named after, the restaurant - a strong Belgian pale ale aged in Château d'Yquem barrels. Yes, you read that right - a beer aged in not just any old Sauternes barrels, but ones that once held the world's most famous dessert wine.
The result was a beer that should change many people's opinion of how barrel ageing can change a beer. We have acquired just twelve 375ml bottles of Mielcke & Hurtigkarl, and they'll be for sale shortly for around $40 each.
At around the same time as the aforementioned dinner was the 2011 Copenhagen Beer Festival. Since 2009 Mikkeller have been releasing a festival beer with the name Stella. The 2011 release - Stella 2 - is a sour beer flavoured with cranberries. As well as acquiring a handful of this magnum-sized release, we've also managed to top up our stock of 2010's Stella 1, an imperial porter.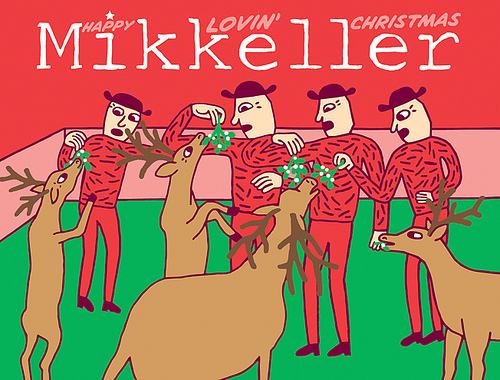 Look out too for a couple of extraordinary Mikkeller beers appearing on tap. For instance the last time we stocked bottles of the chipotle-infused Texas Ranger the staff drank most of it, which was fun for us but a little selfish. So we've picked up no fewer than three kegs of this monster. (And some bottles of the barrel-aged version.) We also have a single keg of Happy Lovin' Christmas, which is actually a 7.8% IPA. Obviously we should find a slot for this beer before Boxing Day. Another that needs to be drunk soon is our single keg of American Dream. This is a 4.6% lager packed with American hops in the manner of a flamboyant IPA.
We're actually building up quite a stockpile of Mikkeller kegs. Most of these are the kinds of beer that can stand up to a little ageing (such as the 17% Imperial Stout simply called Black), so we'll be in no hurry to rush them to the taps. Alternatively it could be argued that our stash deserves a fitting event to serve a lot of them at once. Some kind of Mikkeller festival anyone?
Adam Page and The Counts - Last Chance
Last Saturday's instalment of our four week residency by Adam Page, Ricky Gooch and Ed Zuccollo reached new heights of musical coolness and, well, fun. It was pretty snug in the lounge, especially when special guest musicians joined in and then some ambitious attempts at dancing started. (Having said that there was no call for Steven's display and he'll be restrained in future.)
This week is your final chance to get along and enjoy this brief collaboration, which we think will be remembered for a long time. We can reveal that Hashigo Zake and the musical force that is Adam Page have begun discussions about hosting occasional gigs along similar lines in 2012. We'll never be a major music venue but what we've seen over the last three Saturdays has been too good to not try and repeat.
Shock and Awe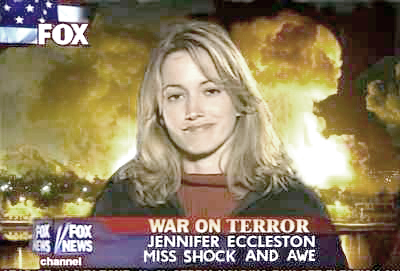 This IPA goes up to 11. (The brewer's boast, not ours.) The second to last of Garage Project's 24/24 is a full blown, American-style Imperial IPA. Apparently there's no hop shortage if you're only making 50 litres. But it could be a while before a commercial brewer in our part of the world gets to brew with this much Summit, Simcoe and Centennial again. From 5pm on Tuesday, but we make no promises about how long it will last.
By the way, there is still some left of this week's Garage Project release, Wee Heavy. It's not often we can say that on a Thursday, but it seems that Tuesday's very enjoyable Santa Session distracted everyone from a pretty special beer.
The Pursuit of Hoppiness and Beer Carriers
Copies of the new edition of the SOBA newsletter, The Pursuit of Hoppiness are available in the bar now. The new editor has been lucky enough to have a stunning full page ad on the back of the magazine to ensure that her first publication has maximum visual impact.
On an almost completely unrelated note, we have a suggestion for anyone scrambling to think of a Christmas present for the beer geek who otherwise has everything. Read on.
Remash
Many of you will be familiar with Mashup, the New Zealand Pale Ale developed collaboratively by a long list of New Zealand craft brewers, led by Luke and Kelly of Epic. One of the concepts of Mashup was that after the initial batch other breweries were free and encouraged to borrow the recipe and make it too. We gather that Martin Bennett of the Twisted Hop made a small batch a few months ago. Now Joseph Wood at Liberty has had a turn. Our first keg of Liberty Mashup is on right now.
As it happens we just took delivery of an order from Epic of several kegs each of Mashup and their new Imperial Pilsner LARGER, so there is a possibility in the near future of us having the two versions on in close succession, or maybe even simultaneously.
More Goodness
It seems wrong to just talk about the handful of beers mentioned above. There are other pretty special beers deserving to be singled out that are on tap now or will be soon. Specifically:
Cassel and Son's Big Ale - possibly the first time we've had a barley wine on a hand pump. With apologies to those expecting 3.7% session beers from the beer engines.
Croucher Raspberry Bock - just remember it's a rich, malty bock first and a fruit beer third.
Dale's Belgian Pale Ale - the one-time award winning homebrew, now brewed commercially for the third time, and described in detail by Geoff Griggs here.
Fishhead
Wellington magazine Fishhead are having their Christmas party at a nearby location next Thursday and Hashigo Zake is hosting the official After Party. It's open to all and starts at 9:30pm.