M!ller's IPA Release... Bonus Garage Project... On Tap Soon... Pacific Beer Expo - More Info... Unscripted... News from Coronado...
M!ller's IPA Release
The sense of expectation around the release on Friday of a new pair of beers from Liberty Brewing is as great as for just about any new beer we've ever had. M!ller's IPA Parts A and B are two interpretations of the original Imperial IPA - Russian River's Pliny the Elder. We'll sneak them both on tap at 5pm tomorrow and invite you all to come down, sample both and try and tell which, if either, is better and why.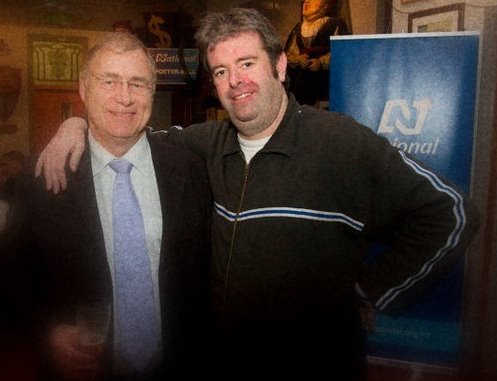 An additional topic of speculation is whether the Wellington personality that the beer is named after will make an appearance. In spite of his repeated compliments about this email and the fact that we've created new lines of supply to bring in the very beers that he loves, Neil Miller's trips to Hashigo Zake are meticulously rationed. Generally the appearance of Neil is a sign that we're about to be passed over for another award. Undaunted though, we promise a table and chairs will be ready for Neil and brewer Joe Wood tomorrow evening, in case their fans seek autographs, posed pictures, etc.
Bonus Garage Project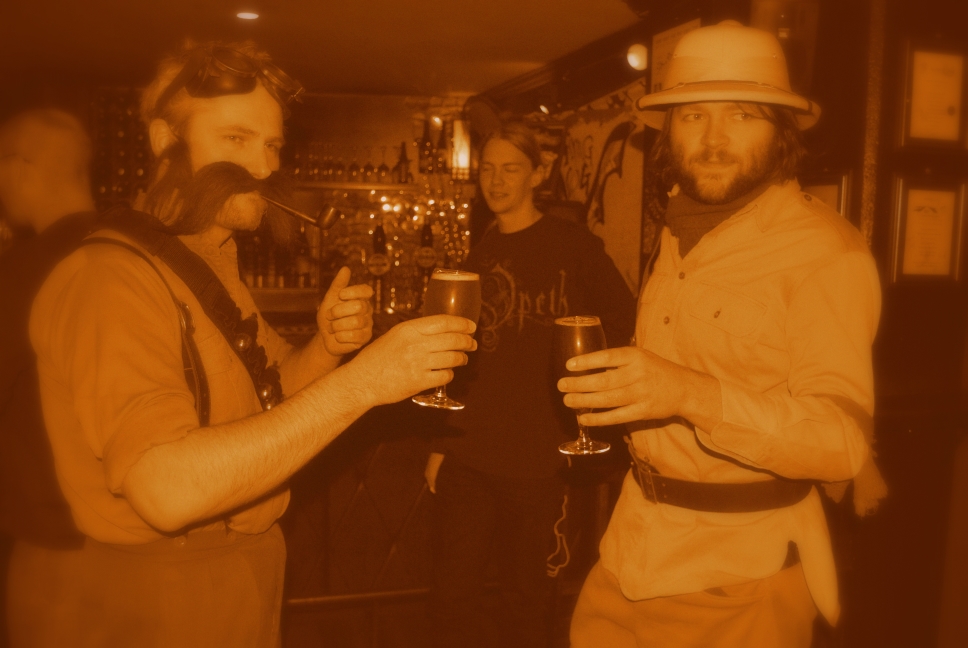 At the rate things are going, the Garage Project will have to rename their experimental programme 24/12. We were expecting to settle into a one beer per week cycle next week, but a day after the two-punch that was Venusian Pale Ale and Lord Cockswain's Courage they've decided to drop off a keg of what they're calling Hapi Daze. It's a prototype for a possible future session ale, but in this early form at 5.4%ABV it's a little strong to be considered a session beer. We were pretty impressed and will try to slot it in with this weekend's crowded lineup of rock star beers.
Meanwhile next week's instalment is called Golden Brown and there is some excited hint-dropping about it coming from the Aro Street brewery. It's described as a juicy brown ale with no less that 55IBUs, made with pale, crystal, chocolate and aromatic malt and no fewer than three different American hops.
On Tap Soon
Trying to predict exactly what will be on tap when is going to be harder than ever over the next few days. About the only thing we can guarantee is that M!ller's IPAs A and B will be on tap at 5pm on Friday (although this assumes a problem free drive down the the 'Naki by Joe Wood).
In the aftermath of Beervana we managed to secure the most luxurious leftovers possible, to go with our own consignment of Feral beers. We have less than a full keg of some, like Murrays 2IPA, and large volumes of others, such as Little Creatures Pale Ale and Stone and Wood Pacific Ale. And we've got some utter gems from the last Californian shipment waiting for their turn. At the same time there are keg fulls of some of the greatest recent releases from local breweries waiting to rotate back in. All we can say is, keep an eye on http://hashigozake.co.nz/beerlist.html. Or if you're reading this on a smartphone, http://hashigozake.co.nz/m_beerlist.html.
Pacific Beer Expo - More Info
Last week's announcement of the Pacific Beer Expo certainly triggered a lot of interest and a number of questions. We can reveal a little more:
Tickets for the event will cost $40. This will include a number of tokens that can be exchanged for a beer as well as a credit on food purchases. All in all the format will be similar to, say, the recent Matariki Winter Ales Festival.
Unlike other recent festivals, the beers on offer will be selected and paid for by the organisers. I.e. there will be nothing that we haven't hand-picked and none of it will be donated or discounted for us. This means that relative costs and, we believe, quality will be higher than for any event with a similar format previously held in Wellington.
Labour weekend is also Finals Weekend for an event whose naming might be a breach of the Major Events Management Act. The sessions of the Pacific Beer Expo will be finished two full hours before kick-off in that tournament's last two matches, which should be plenty of time to get home or find a place in a nearby tavern with a high definition Sky feed.
Unscripted

Over the past two and a bit years we've had a kind of recurring relationship with Wellington's film industry. For our first year of operation we benefited greatly from the delay in production of The Hobbit, enabling us to get a lot of valuable work from some of those who have since been toiling away at Stone Street Studios. We also make our premises available occasionally to people shooting footage for such things as Film School projects, rock videos and Craft Beer TV. We even have a master boom operator on our staff. And if you're lucky enough to find yourself watching a re-run of cop show Shark in the Park some time, that's our building playing itself in a former life as a police station.
So it seems right that we should sponsor Unscripted, which is an upcoming exhibition of work by film industry technicians, including one piece by our own Sean Golding. The Unscripted Exhibition will be open to the public from September 3 to 9 in the first floor gallery at the St James. More details are at http://unscripted.co.nz/exhibition/.
News from Coronado
We learned this week that Coronado Brewing, one of our stable of Californian imports, are expanding into a new brewery. Details are here. Note the short list of export markets. The remarkable part of this is the scale they're brewing at currently. 10 barrels (about 1200 litres) very much puts them at the micro end of the craft brewing spectrum. We really are lucky to be getting these beers.
By the way, a couple of wholesale orders have made Coronado's Saison by the Sea the first beer from our most recent Californian order to sell out from our warehouse. When the current stock here at Hashigo Zake sells out, that will be it.