Welcome back to our regularly scheduled weekly news emails for 2017.
There seems to be a consensus that 2016 was overall a pretty rubbish year, in most aspects -except in beer. We're lucky in Wellington to have such a diverse range of beers at our fingertips, and this will only increase over the next year.
But if we're honest 2017 will probably be worse than 2016 in many other aspects, so let's remain positive and enjoy the hell out of our amazing beer scene this year.
To begin 2017 on the right note, here is a picture of George the Tibetan Spaniel Papillon who came for a visit today:


Eurozone - Tap Unification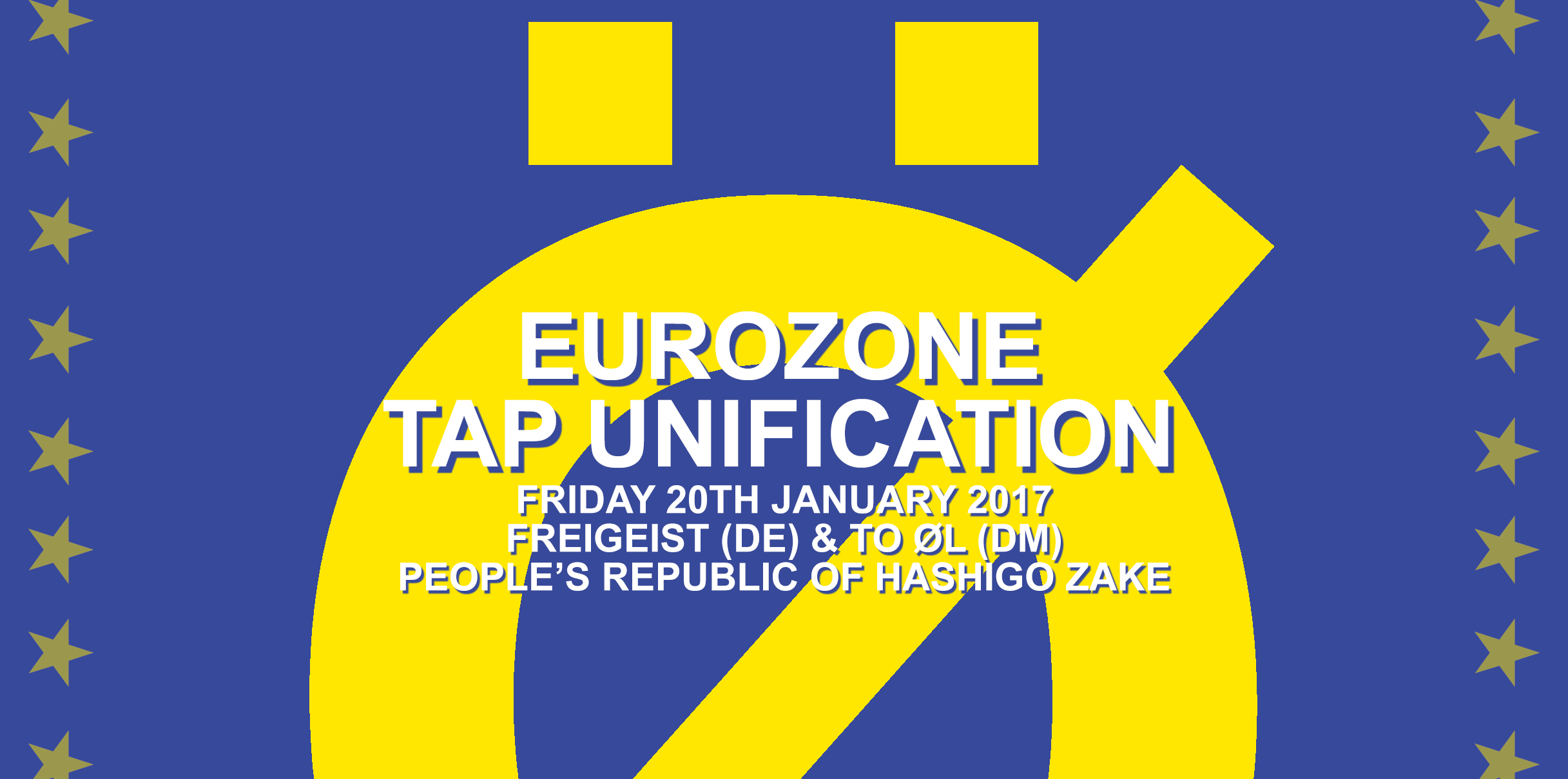 A deluge of European beers is upon us.
Beer Without Borders' first shipment of 2017 is full of kegs from pioneering Eurobrewers
Freigeist
(Germany)
To Øl
(Denmark).
To celebrate European camaraderie we will be tapping
seven kegs
from these two brewers on
Friday January 20th
.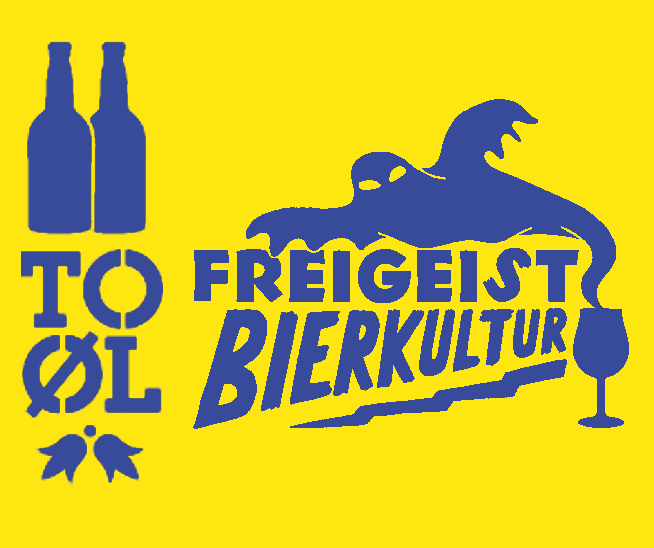 From To Øl:
Kaffe og Røg - Smoked Dark Ale with Coffee - 9%
Sur Amarillo - Sour Mashed IPA - 7.%
Frost Bite APA - With orange peel and pine needles - 6%
Snowball - Hoppy saison with brettanomyces - 7%
From Freigeist:
Original Pfefferkørner White - Peppercorn Wheat - 5.3%
Miss Florida IPA - Citrus IPA - 5.5%
Berlinner Sheisse Strawberry - Berliner Braunbier with Strawberry - 5%
We will also be offering
bottle pours
of a few of the more interesting bottles (strong/large/ expensive) from both.
All will be available from
midday on Friday the 20th
, and we'll be offering a 200ml pour on all so you can work your way through the selection sensibly.
Just Peachy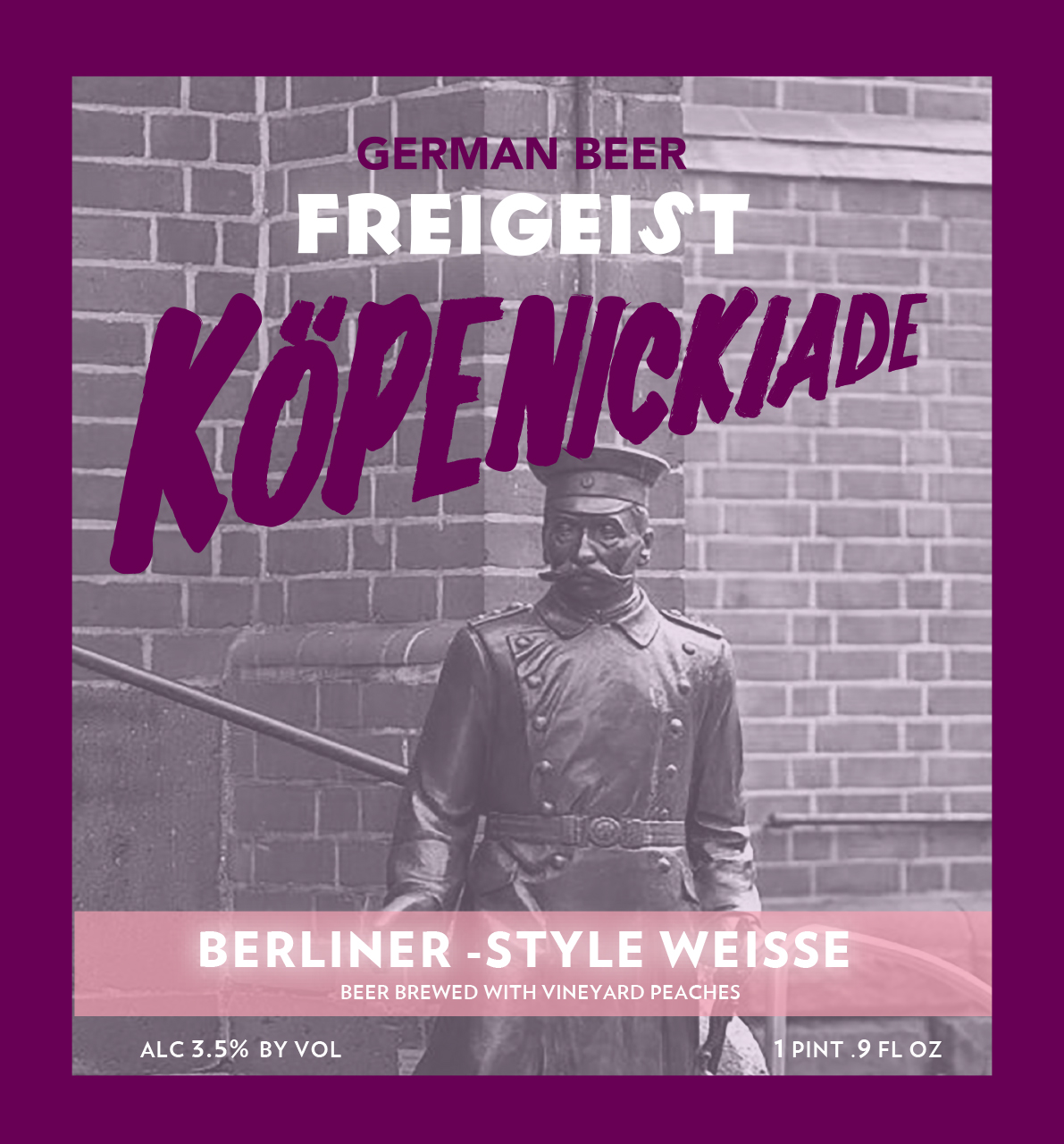 After an unprecedented three week break, NRT is back for 2017!
The first shipment of 2017 is from Europe, and the first NRT is of the iconic Berliner Weisse style -
Freigeist's Köpenickiade
(correct pronunciation
here)
.
Apparently Köpenickiade translates to the (very speicifict) act of "a deception/prank made possible by wearing a uniform."
If you're unfamiliar with the style, Berliner Weisse is a kettle-soured wheat beer which tends to be around 3-4% abv, this one's 3.5%. Locals usually sweeten the Berliner Weisse with a syrup of raspberry or woodruff.
The style has been in vogue locally for a while, with lots of great examples. So we're looking forward to trying a legit German-brewed Berliner Weisse, and see how close our local brewers are. This one's had peaches added too, so no syrup required.
We tap Köpenickiade at 5pm Tuesday, as usual!
A Very Welly Weekend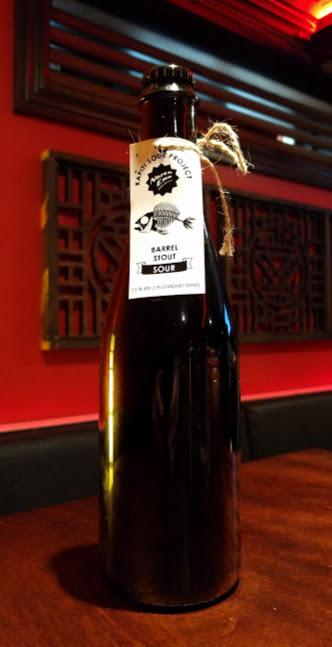 To celebrate our exploding local brewing scene we're kick out the imports and only host Wellington brewed beers on our taps for all of Wellington Anniversary Weekend.
From
Saturday Jan 21st to Monday Jan 23rd
all of our taps will feature locally brewed beers from the likes of: Tiamana, Wild & Woolly, Garage Project, Kereru, Choice Bros, Baylands & Te Aro.
On Saturday the 21st we'll be launching
Graphic Brewing's new lemongrass APA 'Kick Grass'
, and to top it off we'll have a bottle pour flight of some
rare North End bottles
.
Kieran has kindly allowed us some of his
Barrel Stout Sour
and
Eucharist.
We'll round off the flight with the spontaneously fermented
Rustica.
Sunday night we'll be having our extra-late staff Christmas party. That means we'll have fill-in bartenders, and it seemed an apt time to get some Wellington brewers behind the bar.
So on Sunday the 22nd the bar will be run by guest bartenders
Llew Bardecki
(head brewer at Wild & Woolly) and
Sam Whitney
(ex-hashigan and ex-Panhead brewer).
Save the Dates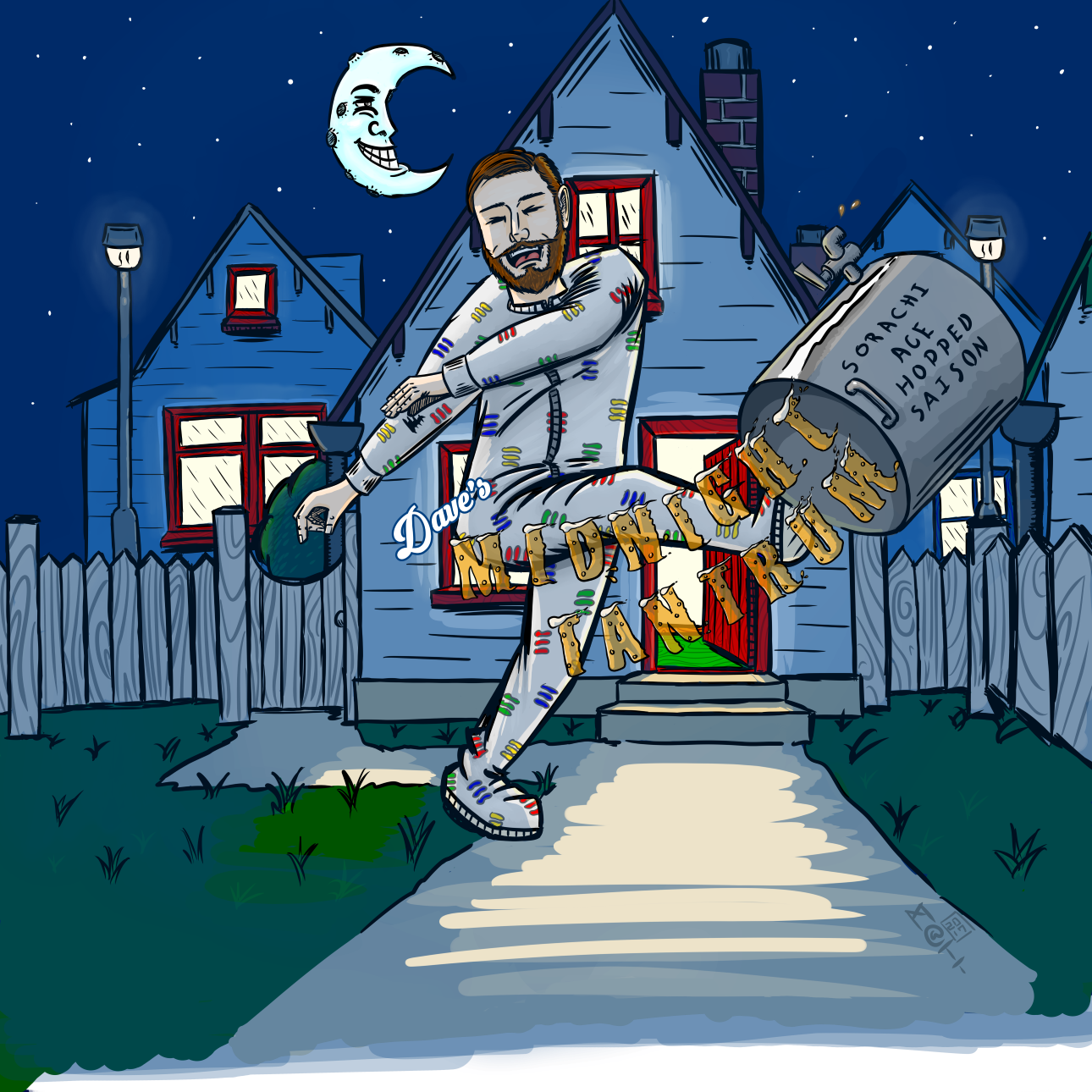 We're packing January full of awesome beer events, some of which we're still confirming the last details on.
But here's a teaser of what's coming up soon:
EuroZone Tasting Weds Jan 25th:
Taste a range of bottles from the Euro shipment. Look out for the event on FB once we've confirmed pricing.
Dave Fest Thurs Jan 26th:
My official HZ farewell party. I've brewed four of my favourite homebrew recipes with local brewers, and asked artistic friends to make up the tap art.
My Midnight Tantrum Sorachi Saison will be one of the four (amazing artwork by
Matt Gane
on the right), plus three others of varying styles.
Full details will be in next week's email - there will be cake!
New US Brewery Launch Fri Jan 27th:
The second shipment of 2017 mainly contains an exciting new brewer who we're launching on the 27th.
We'll have a huge tap takeover with their beers, and even offer can-pours of their more expensive canned offerings (hint-hint).
We'll have the full line up confirmed in next week's email!