Adam Page and The Counts... Nora Luka... Barrel Aged Stonecutter... Estate We're In... Brouwerij de Molen... Rogue's Return... Tapestry... Mediawatch... Stanley Cup... Finally...
Adam Page and The Counts
As mentioned last week, the best fun that money can buy is back. Musical genius and Rogue Nation Citizen Adam Page is back for another four-Saturday residency with The Counts.
If you're reading this and recall reading a similar message in November last year, were you someone who knew a good thing when you read it and came along? Or did you wait to hear if it was as good as we promised then let the whole four week season go by? If you're in the second category then consider yourself reprieved. Not only are we resurrecting the entertainment event of 2011, we're bringing the start time forward to 10pm to make it a little easier.
So here are the vital statistics:
Musicians: Adam Page and the Counts - Adam Page, Ricky Gooch and Ed Zuccollo (with a little mixing and matching over the four weeks).
Saturdays the 2nd, 9th, 16th and 23rd of June.
Start time: 10pm. Approximate finish time: midnight.
Door charge: nil.
Venue: The Lounge at Hashigo Zake, 25 Taranaki St.
Nora Luka
Next Tuesday's new release is a re-brew of last year's National Homebrew Competition winner, produced at Hallertau. It's a Belgian Golden Ale called Nora Luka and it comes to us under the Bambule Brewing label. Regulars on realbeer.co.nz might recognise that moniker.
It goes on tap at the usual time of 5pm on Tuesday and we've a suspicion that the brewer might be in attendance.
Barrel-Aged Stonecutter
Another big hit at the Great Australasian Beer Spectapular was Renaissance's Barrel Aged Stonecutter. Twenty kegs of this beer were shipped to Melbourne and one stayed in New Zealand. That one keg is ready and waiting to go on tap some time this weekend.
Estate We're In
Funk Estate had a lot to answer for yesterday (Wednesday) morning. We'll go a long time before seeing a Tuesday night like the last, when a quarter of their 1000 litre batch of Black IPA disappeared in a few hours. Clearly some of you were coming back for seconds and thirds, so the guys must have got something right.
Re-live the moment that the lads officially turned pro here:
So congratulations and thanks to Dan, Jordan, Dylan and Shiggy for enticing so many through our door with their first release. We look forward to topping up our allocation of this beer and stocking future releases.
Brouwerij de Molen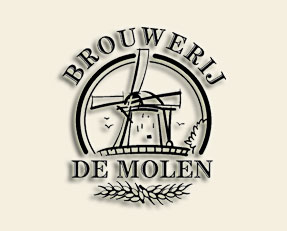 Part time beer importer (and new owner of Karori's Mud Cycles) Dave Waugh has done us an enormous favour by securing the rights to import the beers of Netherlands' de Molen Brewery to New Zealand. His first shipment is on New Zealand soil and we look forward to finding spots for many of them on our fridge shelves and taps in the coming weeks.
Rogue's Return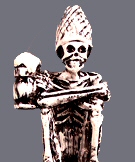 Following the arrival of more Rogue beer than you can shake a stick at, we're celebrating this Friday with a Rogue Trifecta on tap - Dead Guy, Yellow Snow IPA and Shakespeare Stout. Come for the Dead Guy tap handle, stay for the fantastic Oregon beer.
There's no hard start time for this event. We'll start bringing these on tap as and when it's convenient from Thursday evening, and guarantee to have all three on by 4pm on Friday. Stay tuned to facebook or twitter or keep watching http://hashigozake.co.nz/beerlist.html to check progress.
Tapestry
A month or so ago Liberty's Joseph Wood travelled up to Auckland as part of Galbraith's laudable programme of recreating great New Zealand craft beers at their brewery. It happens that Galbraith's are, to the best of our knowledge, the only company in New Zealand with permission to import whole cone hops (as opposed to pelletised ones), and usually they use this privilege to bring in English hops. But Joe's renowned talent for putting American hops to great use necessitated the acquisition of whole American Simcoe and Amarillo and the result is (probably) the first cask-conditioned ale made in New Zealand using whole cone US hops.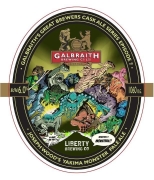 Normally the beers produced in Galbraith's Great Brewers Cask Ale Series don't leave the premises they're brewed on, but Joe, bless him, insisted that some be made available to the patrons of Hashigo Zake. So on Friday June 1st we'll be putting 20L of Yakima Monster, conditioned in the pin (cask) that it will be dispensed from, on our bar-top and opening the tap.
Now 20L of this beer isn't going to go far and some kind of rationing may be necessary. But another way of coping with a shortage of one Liberty beer is to make a plethora of other Liberty beers available too. "Tap takeovers" are so 2011. So June 1 will be our Liberty Tapliferation. Look for several or more from the following:
a keg of the latest batch of Liberty C!tra.
a keg of Liberty Yakima Scarlet.
a keg of one of the West Coast Blonde series.
Best of all, Joe Wood plans to be here on the night.
Mediawatch
Congratulations to Angela Moriarty and Positively Wellington Tourism on convincing the Sunday Star-Times to give generous coverage to Wellington's craft beer scene in last Sunday's travel section.
And congrats too to Steph Coutts for tactfully correcting a few of Dominion Breweries' misconceptions about beer and gender in today's news. (http://www.stuff.co.nz/business/industries/6974745/Women-the-solution-to-boosting-figures) No doubt her advice will fall on deaf ears and Lemony-Lime Tui will be pouring from pink taps in selected Courtenay Place bars in about seven weeks.
Stanley Cup
We understand the Stanley Cup finals start in aboot seven days, New Zealand Time. We look forward to welcoming our (ice) hockey-watching friends down on four or more afternoons in the near future.
Finally...
Today is the birthday of Garage Project brewer Pete Gillespie. Presumably their rapid progress toward full scale brewing is the present he wished for.