X-Ale... Old Scratch... Avarice... The Americans Are Here... Baird Seasonals...
X-Ale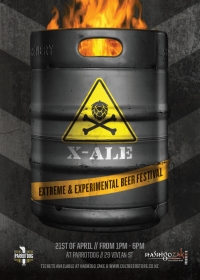 New Zealand's newest and least predictable beer festival is just over a week away. Ten years from now those who had the foresight and the sense of adventure to come to the first ever X-Ale festival will be admired and respected. That's if their taste buds have recovered.
The small (for a festival) but spectacular lineup will cover smoked, spiced, barrel-aged, sour, ludicrously strong, incredibly hoppy and absurdly strong AND hoppy beers. And your ticket entitles you - obliges you even - to try all of them.
The date is Saturday April 21, from 1pm and places can be booked here or at the bar. There is only one session and we only have 20 litres of some of the beers, so seats on this flavour roller coaster are strictly limited.
The cost of joining in the fun is exactly $50. For this you not only get your first 13 samples of beer, you also have access to a buffet of beer-friendly snacks like strong cheeses and chewy small goods to soak up the beer and compete with the extreme flavours.
Old Scratch
This Friday happens to be the 13th. This wouldn't normally raise an eyebrow with us, but there was also a Friday the 13th in January. On that day Garage Project brewed an English Barley Wine. A week's fermentation and thirteen weeks' conditioning end this Friday at which time this barley wine goes on tap. It's called Old Scratch, being a reference to Dominion Breweries the devil.
Old Scratch was brewed with Pale, Amber, Crystal and black malts and weighs in at 8.2% abv, with just enough English Admiral and Challenger hops to balance the hefty grain bill.
It goes on tap at 5pm on Friday and we have two cornie kegs. As quickly as Garage Project beers usually go, we expect the strength of this one to act as a brake and help it last at least a few hours.
Another Garage Project beer gets released at GABS next month and the guys have produced this rather slick and splendid video to ensure maximum anticipation as we head to Melbourne.
Avarice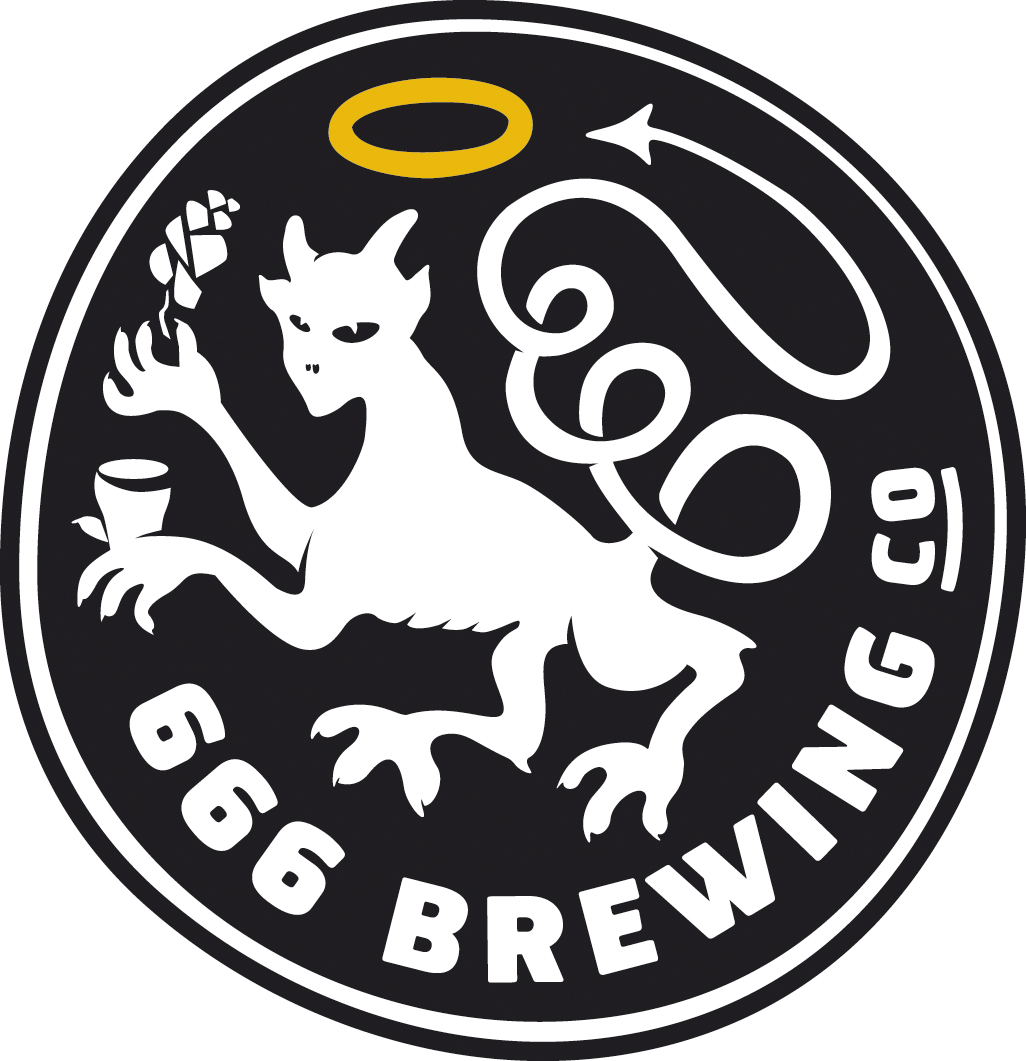 We like to think that every beer that gets showcased in our "New Release Tuesday" slot is pretty special, but it's easy to make the case for next week's. Any beer from 666 Brewing is rare anyway, at least until Graham Mahy gets his own brewery. But to the best of our knowledge no-one outside the Mahy household has tasted Avarice Imperial IPA for about three years.
The taste a few of us had back then is a distant but happy memory now - of an extravagant yet beautifully balanced hop-bomb.
666 Avarice will be poured from the tap with the extra long 666 tap handle from 5pm on Tuesday. We have one 50L keg only, and one other keg will be available at a certain other Wellington outlet a little while later.
The Americans Are Here
We don't want to cause civil unrest, but once again we've facilitated an infiltration of sorts by some of the better Americans that we know. Now it actually takes time to turn a container-load of beer into bottles on shelves complete with regulatory standard-drinks labels. Nevertheless the next day or two will see a return to our fridges of a number of sorely missed Green Flash, Moylan's, and Bear Republic beers, plus the products of Left Coast, a new brewery to us.
A few of Wellington's more astute beer aficionados joined us last night for a preview of the Left Coast beers, some new Moylan's beers and Green Flash's Rayon Vert. There were some striking beers, not least of which was Rayon Vert, Green Flash's "brett-beer" - bottle conditioned using brettanomyces, to produce a beautifully balanced, slightly sour, Belgian ale.
Left Coast's beers were consistently good and come in some of the best packaging we've ever seen. Hop Juice Imperial IPA and Voodoo Stout would be worth buying just to admire the beautiful screen printed labels. Fortunately we can recommend the content of the bottles too.
The winner on the night was deemed to be Moylan's Hop Craic. This is a ludicrously hoppy, resiny Imperial IPA that's similar to Moylan's Hopsickle, but is somehow even hoppier. It's available on tap only and will make its official debut in the New Release Tuesday slot on April 24.
Baird Seasonals
As mentioned a couple of weeks ago, we recently took delivery of an order of fresh beer from Japan's Baird Brewery. It turns out that two of the seasonals that came in that shipment were released in Japan today. Here's the blurb on them from Baird themselves:
Four Sisters Spring Bock 2012 (ABV 7.5%)
Baird Four Sisters Spring Bock is brewed in the spirit of a German Maibock, albeit one of the type that was brewed centuries ago in the city of Einbeck and that was noted for its generous use of malted wheat. Four Sisters Spring Bock sports a deep copper-gold color and enjoys a sweet floral nose from aroma additions of German Hersbrucker hops. In the mouth, a rich malty character will introduce itself before quickly giving way to an extremely smooth, round finish in which a hint of honeyed-malt flavor and warm alcohol character lingers.
Pacific Century Citrus IPA 2012 (ABV 7.5%)
We have brewed this unique IPA annually for the past several years, each time combining a different local citrus fruit with a changing blend of hop varieties. This year we chose aoshima mikans as the citrus fruit and combined them with the following blend of hops: Magnum, Nelson Sauvin, Cascade, Santiam and Ahtanum. The result is a deeply complex IPA that enjoys a nuanced and layered citrus-fruit character.