Tis the Season... Taranaki Tasting Reminder... Bastille Day... On Tap Soon...
Tis the Season
Can anyone suggest a collective noun for a number of launches? The best we could come up with was a "Flotilla" of them. Or maybe a "Space Programme" of launches.
Questions like this trouble some of us occasionally when faced with the prospect of collectively announcing a calendar full of launch-type events. Read on to learn just what we're on about.
Note that several of these events coincide with the week of the BrewNZ Awards and the Beervana festival. This is not a fluke and we'll be taking further steps to make sure that that week is as packed as possible with special occasions for beer geeks. Because you deserve to take that week off work.
Waldhaus
First up is the previously announced New Zealand release of the Waldhaus Brewery. This will take the form of a tasting on July the 19th. You can book for this at http://www.cultbeerstore.co.nz/collections/tastings/products/waldhaus-tasting. It does seem a little odd to treat the arrival of a nearly 200 year old brewery as a "launch", but we think that for the full range of a small, authentic, provincial German brewery to come to New Zealand is a kind of a first.
ParrotDog BitterBitch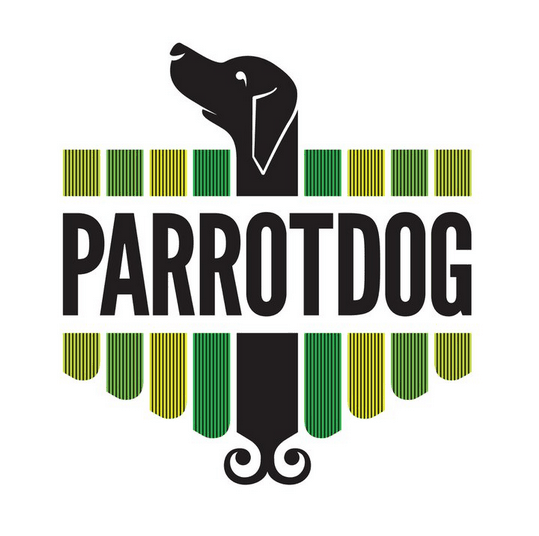 Next up will be ParrotDog. This name will be new to most readers. This is a new brewing company belonging to two of our regular customers that we'll call Matt and Matt, who have just had their first commercial batch brewed at Mike's in Taranaki. Before their first beer - BitterBitch - makes its way onto the taps of the country's most discerning bars, they've picked Hashigo Zake as the place that it should be poured first.
This will take place on July 27. Come on down that evening and we'll make it particularly easy for anyone to try BitterBitch.
To keep track of ParrotDog, check out their facebook page at http://www.facebook.com/parrotdog.
Garage Project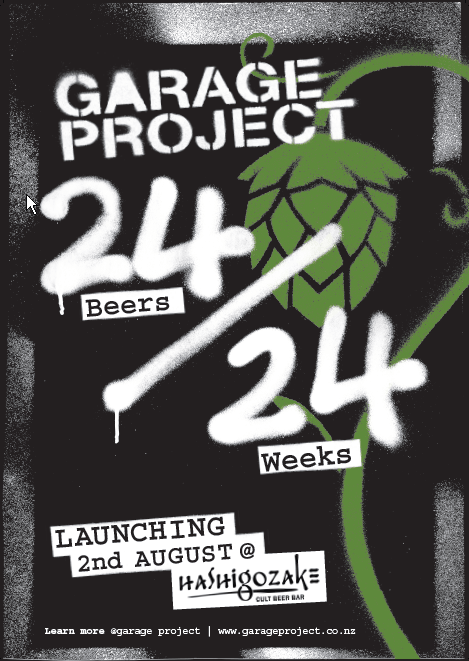 A few weeks ago we took great pleasure in divulging the news that a new Wellington based brewery has been preparing to unleash itself on a thirsty public. We can now announce that Garage Project will bring the fruits of their first brewing efforts to Hashigo Zake on August the 2nd.
In case we failed to make it clear earlier, we have high expectations of Garage Project. And right now Pete, Jos and Ian are articulately documenting their progress at http://garageproject.co.nz/. (They also have a facebook page at http://www.facebook.com/garageproject, not to mention the twitter account @Garage_Project.)
MPA
Next up, on August 3rd, will be the overdue return to Hashigo Zake (at least on official business) of the men behind one of our favourite breweries. The occasion is the launch of the 2011 batch of Marlborough Pale Ale, Renaissance's idiosyncratic take on an Imperial IPA, made with the one hop variety known as Rakau.
We're expecting Renaissance's Director Brian Thiel and, we hope, one or more of the their legendary brewing staff of Andy Deuchars and Søren Erikson. The fun will kick off at 4pm.
Moylan's
The last event (for now) that we can advise you about, is the arrival in New Zealand of another extraordinary Californian brewery. This is no idle boast - we're backed up by the judges at the Australian International Beer Awards, who recently named Moylan's the champion exhibitor at the 2011 event.
So on August 4, fresh from a (refrigerated) journey from Novato in Northern California, we'll be serving a number of Moylan's beers. As we have done previously with some of the Californian breweries that we import, we'll offer everyone present a chance to taste a set for a discounted price.
This is all a lot to remember - consider bookmarking the web page http://hashigozake.co.nz/events.html. If you're a user of google calendar then you can just click on an event and choose to copy it to your own calendar.
Taranaki Tasting Reminder
Next Wednesday our tasting of the "big two" Taranaki breweries - Mike's and Liberty - takes place. At the time of writing there are fewer than ten places left. Book at http://www.cultbeerstore.co.nz/collections/tastings/products/taranaki-beer-tasting.
Bastille Day
Monday's 4th of July celebrations set all kinds of records here at Hashigo Zake so naturally we want to continue to honour selected countries whose birthdays are this month. Next up is France. We'll augment our modest supply of French beer to go with the meal of the day.
That meal will, by next Thursday, be the culmination of more confit-ing, sautéing and braising in wine than we've ever performed in our under-developed kitchen. The result will be our first ever serving of the wondrous French dish known as Cassoulet. Look for it on the menu next Thursday.
On Tap Soon
You don't need to wait until the aforementioned product launches to taste something pretty special:
Right now KJD Tangerine Witbier is on tap. It's the result of a joint venture between two Christchurch brewing identities - Kirsten Taylor and Dickie Fyfe.
The champion beer from last year's National Homebrewing Champs has undergone its second incarnation as a commercial beer. This time it has been re-brewed at Sprig and Fern in Nelson, home of it's inventor, Dale Holland. We've secured a keg of this beer, which is described as a New Zealand take on a Belgian Pale Ale.
We've got another keg of Golden Eagle's popular South Island Pale Ale.
The ever-popular Three Boys Oyster Stout returns to the hand pumps.
Some of our favourite imports - Bridge Rd Harvest Ale, Jamieson The Beast IPA and Baird Rising Sun Pale Ale return to the taps in the coming days.